With the 2022-23 Premier League season set to start soon, we caught up with former Liverpool, Tottenham and Fulham midfielder, as well as an England international, Danny Murphy. He discussed Liverpool's transfer activity with Darwin Nunez, Tottenham's pursuit of Richarlison, how Fulham have to avoid being a yo-yo club and more.
'Well, we've been spoilt with the signings in the past with most of them coming in and doing really well. So, it would be fair to say that I'm probably one of many who is thinking that he is going to do well. He looks like a Klopp player. What I mean by that is high energy, powerful, athletic, hungry, seems to fit all the criteria that you would have when signing a player to fit into a Klopp team.
'I like the fact that he's young and that he's at the beginning of his career rather than somebody who is more established, if you like, somebody who's been there and done it. I always like a player that has a lot to prove and lots to do in his career. I think that's a good thing. And I think he'll give Liverpool an extra dimension. He's more of an orthodox number nine, good in the air, get on the end. Liverpool put a lot of crosses in the box anyway.
'So, he'll add more aerial power in that respect. Of course, with his athleticism, he can run in behind, he can stretch the pitch, his linkup play is decent and he's got good feet for a big man. You know, he's tidy with his feet, clever with his little movements in the box when he's got the ball at his feet.
'So, really excited about it. I think it's a brave bit of business in terms of the outlay. But they rarely get it wrong. They would have done their research, they would've watched him lots. They've seen him play in the Champions League as well. Obviously the level he was playing in the Portuguese League is nothing like the Premier League. So, there's always that question mark.
'But, his performances in the Champions League have been really good as well. I'm excited like everyone to see how he links up with Diaz and Salah who will be either side of him in an ideal eleven. But Diogo Jota might have something to say about that with the amount of goals he's scored and the way he's played.
'And of course, you have the young kid from Fulham trying to get in, he'll probably play in one of the wide areas rather than in midfield. But it's good competition for places again. I think it was important they signed somebody to keep competition.
'With Mane leaving, he's been a huge, huge figure in Liverpool's success. I think Dias was brought in to replace Mane, I think they saw that coming and Nunez is going to add something different. But it does keep that numbers in the high in the final third of the pitch competitive.
'For a long time it was the three, with Firmino, Salah, and Mane. Nobody else really pushing them, and now they are all pushing each other. It would be also interesting as well to see how, if he stays which I think he will, Firmino how he responds and reacts to being a little bit of a bit part player last year. Because let's not forget, he still has wonderful quality and has proven himself at the highest level.
'So, having five players at least that can compete for the three is crucial, and of course with the amount of games as well. I'm really looking forward to it. It's always exciting to have a new signing and especially one that scores goals.'
'I think it is probably only going to be that amount if he does really well. With the add-ons, it's probably £20 million less than that. If you're looking around the £60m mark, for a striker. You could argue, when you're looking at someone like Haaland going for a similar amount, you could say it's expensive.
'But it's circumstantial because Haaland had the buyout clause. This guy is 22 and he's a property that a lot of people would have paid that money for him and you always pay a bit of a premium for goal-scorers. If you look down the years on what Liverpool has spent, rarely have they overspent on players. Normally they got bargains if you look at what they've spent on Salah and Mane.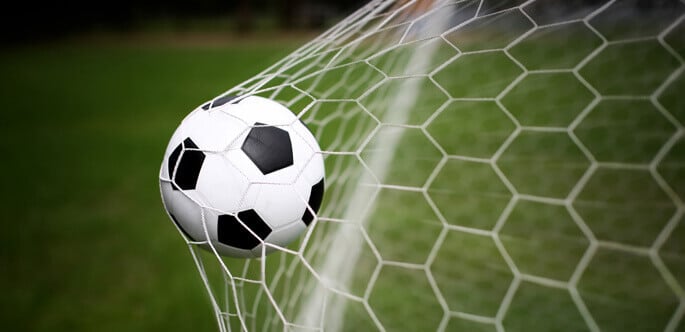 'The two big "outlays" if you like, Alisson and van Dijk. Van Dijk at £75 million people were scoffing about that because he'd only really played for Southampton in the Premier League and Celtic up in Scotland. And there was a question mark on whether he'd be able to adapt to a huge club and play under that pressure.
'I think they must be really confident in this signing to spend that amount of money and I don't think Liverpool are also in the habit of making lots of signings. They tend to make two or three additions. And it's not the end of the world if you spend a little bit more but making sure you get the one you want. So, I mean, the success they've had in recent years on and off the pitch, we're talking about off the pitch financially puts them in a position where they can take this kind of risk and not worry too much.
'Even if it doesn't go perfectly this lad is young enough, and good enough, to still have a very healthy sell-on price. So the risk is minimal and I think that Klopp is a big believer in his own ability to coach somebody to get better. If you look at the Liverpool squad and the players who've been there quite a while under Klopp, nearly all of them have improved.
'If you're putting the money in and you are the owners of the club, you trust that Klopp will enhance the player and probably make him more valuable even at that price. So, all in all I wouldn't be too concerned if someone wants to argue that he might be £20 million too much or £15 million too much, in the grand scheme of things where Liverpool are at, it's a small risk.'
'I don't, I don't. I think there's very few times when a player leaves a club in a perfect storm. There's always something where somebody is asked to leave or somebody wants a fresh challenge. Some people might question why you'd want to leave Liverpool, but there are always reasons why players want to leave clubs.
'I think that nearly all the Liverpool fans wish him well. One thing with Sadio Mane that he did in his time at Liverpool was consistently give everything he had. Forget the quality. I'm talking about the output, the effort, the commitment to the cause. Every time you saw him play, even if he had a bad day, and he didn't have many, he was giving you everything, with and without the ball.
'I think that the fans will remember all the good stuff, I don't think a little bit of discontent towards the end will affect that. He was probably feeling a little bit disgruntled from a financial point of view, because he's been pretty low down in the pecking order in terms of the best paid player.
'Also, it's very hard to be judgemental on somebody when we don't know his personal reasons, family reasons, footballing reasons to sometimes want a different challenge. When you're not born and bred in a Liverpool area it's not necessarily your dream and your ambition to play for Liverpool your whole career. Like it would be for someone like me, you would never want to leave.
'But, he might have had a desire to play in a different league and try to challenge himself. We just don't know. But in answer to your question I think what he's achieved at Liverpool, the way he conducted himself, the performances on the pitch will keep his legacy intact. I think he will be remembered.
'The biggest compliment I can give Mane is that more recently I was having a chat with a few people and was asked about my best all-time eleven for Liverpool and I actually contemplated putting Mane in ahead of John Barnes. I didn't by the way. But nearly did, and that's saying something because John Barnes was one of the best players I ever saw in my life and that's how good he's got.
'He's got to a point where people are talking about him being one of the best players Liverpool has had. So, he'll be remembered fondly, I have no doubt about that. Liverpool fans are intelligent people, they understand football and I think they'll all wish him well.'
'I think there's very, very little room for improvement. I think it's about maintaining the levels they're at. If you consistently get that tally of points in a Premier League season and play that well in the Champions League, you are going to win titles.
'It was about keeping the squad together, although they have now lost Mane, but making sure that if anyone did go that someone else would come in to keep the goals tally up and keep the competition for places up.
'We'll have to wait and see with Nunez whether he hits the ground running because it is never easy with new players in a new league. But in terms of improvement, there is very, very little. We know the system works, the harmony's good, the work ethic is tremendous, the way they play the game is pleasing to the fans, the club is together in every way.
'I saw an article recently that was talking about they need more goals and creativity from midfield. Well, they don't actually, although it would be ideal. Of course you would love to nick Kevin De Bruyne and put him in the midfield. You would in an ideal world, but this isn't fantasy football. The system works. The full-backs are two of the most creative full-backs in Europe, if not the two most creative, and the way they play isn't going to change. It's going to be high energy, it's going to be high press, they are going to go at the teams, they are going to take risks, they are going to win lots of games and score lots of goals.
'So the aim is just to maintain really. City are a phenomenal side, but if Liverpool amass the same amount of points this season as they did last, I think they are going to win it.'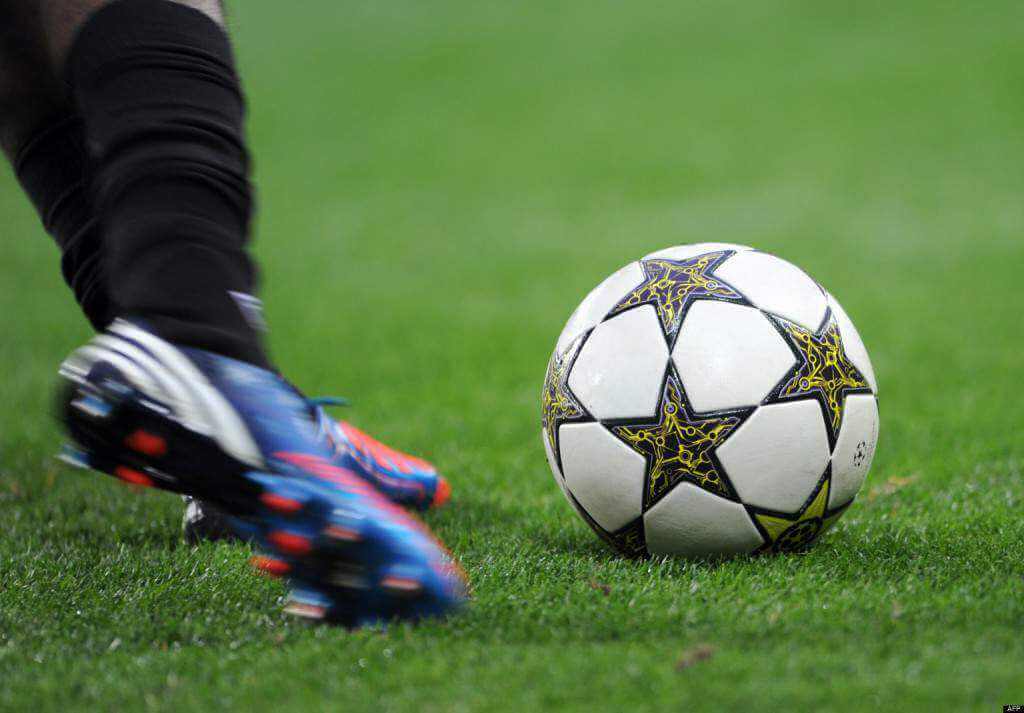 'They don't need to prioritise. I think you're talking about looking ahead here for the future of the club because at the moment, when you look at that area of the pitch, they've still got Henderson who looks as fit as a fiddle, Fabinho is one of the best in that position, Thiago is coming into his own, Keita's still there doing a job, Milner signed another year and you've got Curtis Jones who I expect more from this season. Harvey Elliott after the injury should come back fit and flying. There's lots of competition in there.
'I wouldn't say it's a priority but there are a couple of names that really stand out… Bellingham is a special talent, there's no doubt about that. He would be somebody who very few people would be unhappy with if he turned up at Anfield because he can play in a variety of positions in that midfield. He's got super athleticism that Klopp likes for his midfield players and he's got the ability to score lots of goals in a good team. He would be somebody I would really be looking at, yes.
'If you're talking about somebody long term to try and fill the void which will be left by Jordan Henderson, then you'd be looking at someone more like Declan Rice, or even Kalvin Phillips. At the moment, why would you go down that line when really you don't need them? The competition is there, the midfield works, they know their jobs, they fit into the system well. You can never have enough good players but you do have to be careful because even if you forget financial fair play there's also a harmony that you have to keep in a group.
'You need everybody on board and if you have too many top players and some of them aren't playing you will get discontent. Bellingham is an obvious choice for the future, but I don't think they need him right now. But of course I wouldn't turn him away at the gate! Declan Rice long-term would be somebody I would love to see in a Liverpool shirt, but I think it's unlikely.'
'I think the amount of years that he spent not playing regular football would mean that his priority is football now and if that means going to a club with a lesser name then that's what he should do. Location and family is always a factor people don't think about, but he's a very capable player. He's got phenomenal ability and he should've done so much more in his career.
'We've seen glimpses of him in the Liverpool shirt where he's been brilliant. If he can stay fit I think he would be a great addition for someone. I don't think he'd do it, but I'm sure Lampard would like having him around across the park. Maybe even somewhere like Southampton where he started his career where he can play and enjoy his football and be the main man.'
'Yeah, maybe. I think that the problem you've got is that Newcastle are going to start spending on big names and progressing quite quickly. However he's more than capable in playing in both those sides.
'It's an individual choice when you get to a certain stage in your career where you have to balance on and off the field happiness, and football. He's earned good money for a long time, so I wouldn't think his priority would be finance. I really like him, I like watching him play, I like the dynamism he's got, I like his energy. I hope he goes somewhere where he's going to play every week and we don't see him sitting on the bench somewhere just to get an extra 10 or 20 grand a week.'
'Yeah, it's a bit of a conundrum that one. I think he's probably the signing that hasn't exceeded expectation. He's been a little bit underwhelming. He's had some terrific games and he's shown some good quality. He understands the role, or he's understanding the role more and more, in Klopp's side and he's played him in some big games.
'There is definitely some trust there and I think Klopp believes there's more to come from him. I don't think he'll be leaving. I know there are some supporters that would be happy to move him on and bring somebody else in. But I think that the problem they would have at the moment, is that they wouldn't recoup the money that they spent on him.
'I think this is a big season for him. I think this has to be his most productive and most consistent season as a Liverpool player. I think if we are talking this time next year and he's still been a little bit in and out, not really produced the form that he's capable of, then I think he probably will move on.
'But I think Klopp believes in him. I think he wants him to do well. As long as he stays fit, I think we'll see him play more and more this season.'
'I think Liverpool are more than happy to keep him because of his quality and his versatility. I think it would be about his own desires and ambitions to be an England player to be a regular player in anyone's first team. I think with the emergence of Konate and the consistency of Matip when he comes in alongside van Dijk, he's gone down the pecking order.
'He's also looked comfortable at right-back when deputising for Trent. Now they have signed Calvin Ramsey from Aberdeen, maybe it's time for him to move on and go and play somewhere consistently because I think he is a super talent. The reality is he is another one who will probably be there another season
'I don't think any player should be in a rush to leave Liverpool. I am also a believer in making the years that you've got playing count and maybe a loan move could work for him. Maybe a loan move somewhere for a season to go and play and build his confidence up again. With the amount of fixtures Liverpool have and trying to be competitive on all fronts, I think that Jurgen Klopp would want the option of him as a fourth centre half.'
'All I would say on that is that some of the top teams don't really look for excuses. There are no conspiracy theories here, come on. The fixture list is what it is. There is this belief that you get these tough games after the Champions League games. Well, you can spin that on its head completely. You could say if you are playing all the top teams after the Champions League games, then they will be playing Champions League games as well, so is it better or worse?
'That depends on whether your squad is better. It depends who's better and fitter and fresher, who does that suit? The debates will rage on. The fact is, for decades the fixture list has always been more suited to someone because that is the luck of the draw. You deal with it, you take it on your chin, and that is why you've got these wonderful squads.
'I don't like hearing excuses about Saturday lunchtime kick-offs after a hard Champions League game. Just pick seven internationals off the bench to come in and play that game. It is not that much of a problem is it?'
'Fraser Foster is going to be back up to Hugo Lloris and is not going to play ahead of him. Bissouma is a really, really good signing. He is going to add great competition in that midfield area with Bentancur and Højbjerg. I think they needed that. I don't think it is beneficial for any player to become too complacent in his place in the team, and of course, it gives him the option of playing three central midfielders, sometimes two up front if he is going to play the wing-backs.
'Perisic was an interesting one because he is a phenomenal player. Been around the block, been there done it, and he is going to be very reliable, you know what you are going to get. It is where he fits in, whether it's left wing back, or a winger. His versatility will be a great asset.
'I believe they are going to sign Kulusevski on a permanent transfer next year and I think that's the right move because he really finished the season well, he gave them a nice balance on the right side.
'I still think Tottenham will need another centre-half. They have been looking at a couple. I like Romero, and I think Davies and Dier are decent, but you need one more at least, if not two, to make that area really competitive and sure it up a little bit if they want to be competitive.'
'They have looked at Skriniar, the lad in Inter, as well as Bastoni, he (Conte) knows them both well. I have seen Skriniar play at an international level, he's a very, very powerful solid centre-off. He is one, I don't think they are going to get Bastoni, looks like Inter are going to keep him. But, Conte knows his players I think je'll bring someone in.
'The important thing for Tottenham this season is strength and depth. They are playing three games a week and when making 3 or 4 changes they will have to remain competitive. They need to make sure they have options if they lose Son or Kane at any point, that's key.
'I think in the wing-back areas you also need good options. We saw Chelsea lose creativity when they lost Reece James and Chilwell for a period, they really struggled without those two.
'It is going to be interesting to see if they get someone like Djed Spense through the door from Middlesbrough. He is a very young, hungry, athletic player who has got the world at his feet, who I think would be a great addition for them.
'I was really impressed with Ryan Sessegnon towards the end of the season. Started to fulfil the potential we have all seen in him in the past. He could go on to be a really good player, and maybe Perisic could play that role as well. I know they've got other players there, but I would expect Tottenham to do more business. I would think another centre-back and another wing-back are probably to come in. And then all of a sudden they start to look like a really decent outfit.
'But you know what, in any season, when you play in the Champions League, you are going to need a little bit of luck with keeping your best players fit and that is for all the best teams. '
'Well, that's the problem. Do I think he has got the ability to play in that team, and play at the Champions League level? Yes. I think he has a wonderful work ethic when he plays. I know he dives around a bit which can be a bit tedious, but many players do that these days. He is a winner and I don't say that lightly, he is a winner. He plays to win. He puts it all out there. So he would be a great addition. I think he is a super talent and has a wonderful work ethic.
'He is not going to be happy if he's not playing. In some ways, you want that, but in other ways, you have to be careful. Because if he is going to sit on the bench, then it could be a problem. I think if he is going to leave Everton, he needs to go somewhere where he knows he is going to play, and I'm not sure with Tottenham's strongest team that he get in ahead of Son, Kane and Kulusevski. You could argue he pushes Kulusevski and score more goals than him maybe. That could be an argument.
'I think Conte would have to persuade him to go, because he seems like the type of player that desperately wants to play football when you watch him play. I couldn't picture Richarlison sitting on a bench at Tottenham with a smile on his face shaking everyone's hands. Congratulate everyone for scoring goals while sitting on a bench, it is just not who he is.
'In terms of ability yes, in terms of personality, if you are thinking about signing Richarlison you have to plan on him playing.'
'I do actually, yeah. I hope so. He had a phenomenal season, you have to congratulate him and the team for what they did. But his performance was remarkable really. You could only learn in football from previous seasons and experiences. And I think he will have learned a lot from his times coming up before, where it didn't go so well. There is always an argument that the team wasn't set up for him, and they weren't playing into his strengths.
'I think he's probably got the mentality of looking in the mirror and saying "was I physically good enough? Was I doing the right things when I was left out?" When he was left out of the team, did he train harder? Did he use his frustration in the right way to then prove people wrong?
'He is a centre-forward that needs to be physically right to be at his best. There has been talk in the past that his weight fluctuated a little bit, and he looked a bit heavy. But there is one thing last season, he looked really lean and hungry, and he had a great desire to score goals and keep doing the things you need to do as a striker. So I think he could have a much better season. I think his confidence is as high as it has ever been, he is in the age where he is really comfortable in his own skin. The fans love him, the manager is playing to his strengths, which always helps.
'But crucially, for him and Fulham, they are going to need some signings. They had a tremendous season, they've tried in their last two times coming up to do it in different ways. First time spending a fortune and failing with their recruitment. I think in all the players they signed, it was only Mitrovic back then who, because I think they signed him from a loan to a permanent and he was the only one who had played in the Premier League before. They made seven or eight signings, and none of them had played in the Premier League. Questions should be asked of whoever was in charge of that recruitment!
'The next time they didn't spend as much. They brought in a couple, but they didn't really take a risk and have a go. This time they've got to find that balance. Sometimes you do have to take the odd risk of someone who hasn't played in the Premier League, but that means balancing it out with players who have been there and done it.
'They can also be clever in the loan market. There is lots of players out there, if you are clever with your business, that could make Fulham better, and give them that experience, a bit of extra help for those that have not been in the Premier League before.
'So being in the Premier League and failing, although it gives you experience, it is not the same as players who have been there and know how to stay there, get results, and be calm at times when you lose a few games. The recruitment for Fulham this year, is going to be key, pivotal to their survival. If they don't make the correct signings they will probably go back down. '
'Well, probably a little bit. The risk with Leno, who is a talented goalkeeper, is he hasn't played a lot of football. He is a very competent goalkeeper, bringing in someone like Leno would add a bit more security to the back line, maybe. It wouldn't be a priority for me, if I am honest. I think the keeper they've got is pretty good. However Leno is experienced, so I am kind of contradicting myself! But I would be looking more on the outfield players than on a goalkeeper situation. They didn't concede a lot of goals last season.'
'All of them! You need some experience in the back, down the spine, I think if you could get three or four down the spine. To add real competition for places, and give you some solidity in the middle of the pitch, and some experience there. And some competition for Mitrovic as well. Give him some competition, someone he is going to push him, and someone he is going to make him do the things he has done this season and be there to breathe down his neck, play with him or instead of him.
'It is very difficult for teams coming up from the Championship because you don't want to be stupid. And spend silly money on players who are not quite of the quality. But you also don't want to miss on the opportunity on becoming a Premier League club for the long term. '
'They need better people in recruitment than they had in the past, it is as simple as that. Or the people that are still there have learnt from the mistakes they have made previously. feeling is that the recruitment is not good enough there.
'I am not sure they are competent enough to do the right things in the market to stay up, although I hope I am wrong. I don't say that being cynical or bitter because my time has long gone and there is a special place in my heart for the club. The evidence however of their last two promotions and the decisions they made in recruitment. The evidence is there to suggest they don't really know what they are doing.
'A manager in every club has to have a say in the recruitment, some bigger than others let's say. Some managers will basically be given players, and some managers will say yes, no, I am dictating who I want and who I don't. I don't exactly know how much pull he has got there. I am sure he has earned the right to have some input there, after getting the promotion the way he did.
'I would suggest that he has to really come forward now and try and have his say with the players he wants. The reason I say that is because if they are going to fail, if the manager is going to fail, you want to do it on your own terms. There has been some suggestion that in the past the managers there have not been given the assurances that they will be able to do it their way. Hence, they leave, so that is going to be interesting. I am delighted that Fulham went up, and I am also really pleased with how the stadium has progressed, and how the club is progressing in every way. I really hope they can become a stable Premier League team again.'
'I think Ream only missed 69 minutes of the whole last season so he is going to be crucial. He has improved a lot. He is a leader in the team, and someone who needs to grasp his opportunity back in the Premier League and show that he has improved. He is going to be key for them, but he needs some help as well.
'I think probably the one player I am looking forward to seeing, who can fill out that wonderful potential that he has got, is Harry Wilson. I think he is a Premier League player in my opinion with his ability. I think in the right team with the right players around him, he could really blossom into a super talent. He is a great dead-ball player, he's got good assists, he can score goals, technically very good. He needs some legs around him, of course, because he is not the biggest or the most athletic.
'I think that year in the Championship, has been really getting his confidence up, and being one of the main men every week, could be the making of him. So I am really looking forward to see how he goes, Harry Wilson. But ultimately, Mitrovic is the man. If he can transfer some of that form, he could be the difference. They are going to be tested in the back, they are going to be pressed, they are going to be coming up against some of the best players in Europe. They need some reinforcements defensively because they've got some good creativity, and they've got goals in them. '
'I think, first and foremost, Tony Mowbray did a great job. I am a big fan of him, I like him a lot. He is a very humble man, and he is a really knowledgeable man, and he did tremendously well last year. For a long part of the season it looked like they would be at least in the playoffs, if not even going up automatically. They then had a disappointing injury to Brereton Diaz and they faded away towards the end of the season. It was of course a big disappointment because the fans have been starved of success for a long time.
'I think with the budget that he had been working with, Mowbray did a good job. I always like to see my old teams do well, and I think it was a tough job for him. We all know how competitive the Championship is. Even when you have got a good, big budget, it is still so competitive. You've got the Premier League teams coming down with the parachute payments and you have teams in the Championship who are going to push and have a go each season.
'I think Jon Tommason's hands are full. What he has got there is a terrific training ground and he has got some good young players that he can work with. I think it is all going to be about what he is given. If they let Brereton Diaz go, can they replace him? Can they add some quality in there? Every season you have to try and improve a little bit, even if it is two or three players. It is going to be about how much money he is given, how much freedom he is given to use his experience from Malmo, to use his imagination, to do the things he wants to, and not feel pressured.
'The problem in the Championship is you can have a good month where you play well, eight games, and all of sudden you are in the playoff spot. At the same time, you can have a bad month and before you know it you are mid-table and six points off it. One month you can be the best manager in the division, and in the next one, you are gone. That is the amazing rollercoaster ride of the Championship. I hope he gets the time, the support, and the freedom to implement his ideas. I also hope the fans get behind him. It is a tough job. He must be a brave man because anyone coming into the Championship to manage, you have got to have thick skin. You are going to have a tough ride. But I wish him well. '
Get Premier League ready and place your football bets with the bet365 bonus code (T&Cs apply) in India.