How to bet on football
Commercial content | 18+
Want to know how to bet on football but afraid to ask your mates? Don't worry, we've got your back when it comes to wagering on the beautiful game. Our guide takes you through the best types of football bet, best football betting strategies and best competitions to bet on.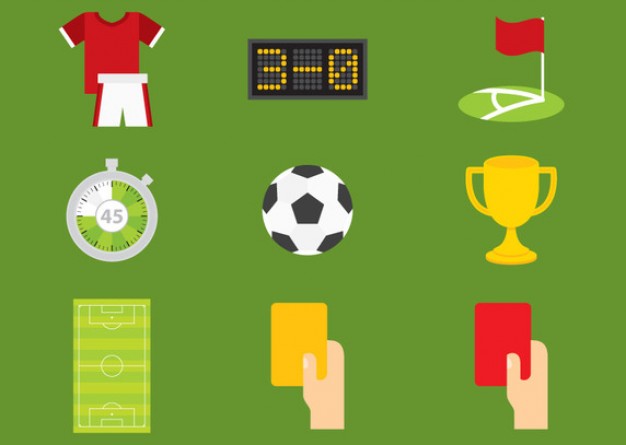 Main football betting markets
There are literally hundreds of betting options available on most matches, especially those from the biggest competitions. How to bet on football matches then, if you're looking for a piece of the action?
Match betting (1X2)
This market is listed first in the betting in most cases, either right at the top or just underneath any special headline offers or price boosts. To bet, you simply need to forecast one of the three possible outcomes on the match: home win, draw or away win.
Any odds-on (lower than evens) selection in this market is seen as favourite to win the match. The shorter the odds on the favourite to win, the longer the odds on the other team, due to the direct relationship between each outcome's likelihood.
When one team is odds-on to win, the other team will usually be at least 3/1. Of course, when a favourite is almost a dead cert to win, the outsider will have much greater odds. In more balanced matches, both teams can have odds of greater than evens to win.
Meanwhile the odds on a draw are almost always between 2/1 and 3/1, apart from mismatches where the likelihood of the favourite not winning is very low.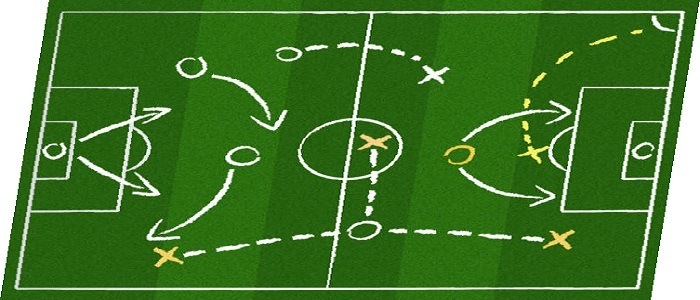 Both Teams To Score
This market has become more and more popular in recent years for betting on football, with a lot of punters keen on backing high-scoring matches. It's even simpler than the match betting market as there are only two possible outcomes: Yes or No.
It's an interesting bet to place as it's more unpredictable than simply picking a match winner. That's reflected in the range of odds that are available, between 4/6 and 6/4 most of the time. It's rare to see odds of lower than 1/2 or higher than 2/1.
A couple of factors in predicting this type of bet are the difference in level between the teams and their playing style. Some teams have a reputation for being ultra-attacking, but their defence might not be solid.
Another twist on this kind of bet is the 'Match result and BTTS' market. This combines Both Teams To Score with the match betting market, offering higher odds. If you think a team is likely to concede a goal but still win, it could be a good pick.
Correct score betting
If you're looking for higher potential returns for your stake, the correct score market certainly offers that, with odds of 5/1 and higher. With so many different possible scores, it's not easy to pick a winner, but you're handsomely rewarded when you do.
The most common scores in football don't feature many goals, which is why 1-0, 1-1 and 2-0 usually have the shortest odds. For an extra winnings boost, try a scorecast bet: that means picking the first goalscorer and the final score.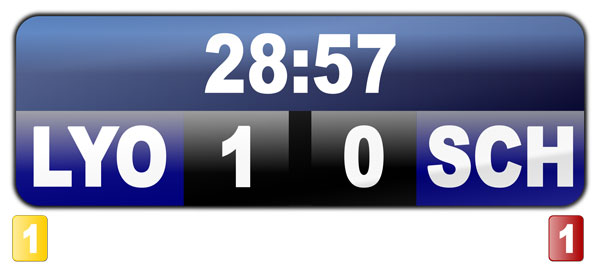 First goalscorer
This is another of the matchgoers' favourite bets, which gives good returns for a moderate stake, although the odds are not as high as for Correct Score.
Strikers and attacking midfielders have the shortest odds, because they score goals more often. The matchup between the two teams also comes into play, as a striker for a team battling relegation will have a harder time scoring the first goal against the table-toppers than against another relegation candidate.
It's best to wait until the starting lineup is announced before placing your bet, otherwise your selection might not even play. Sure, you get your stake back, but it's a waste of time. If your player comes on as a sub, your bet only stands if the score is still 0-0 when they are brought on.
Other goalscorer betting markets include 'Last Goalscorer', which has the same odds as 'First Goalscorer', and 'Anytime Goalscorer', which makes it easier to score a winning bet. 'Next Goalscorer' is available in-play with most bookmakers.
Other kinds of football bet
We haven't got the space to talk about every single different type of football bet, so here's a bonus selection of our other favourites. They're also handy for anyone who wants to know how to bet on football.
Accas
Fear not, there's really nothing complicated about an acca. It just means a bet combining multiple selections, all of which must win for your bet to be successful. It's not easy to score a winning acca, but the winnings can be enormous if your luck is in.
Handicap/Asian handicap
Even up the playing field by giving one team a goal headstart or handicap. It makes things more interesting in an obviously one-sided encounter.
Outrights
Back the winner of a league or tournament, either before it starts or during the season. Other variations include top goalscorer, group winner and 'Name the finalists'.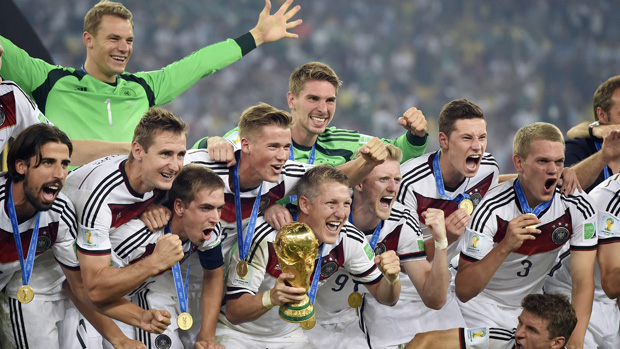 In-play betting
Most pre-match betting markets are also available in-play, or at least until the outcome has been settled e.g. you can't bet on Both Teams To Score if the score is already 1-1.
In-play betting continued
There are many other unique in-play markets, such as "A corner to be taken within the next 5 minutes" and "Number of goals to be scored between 30:00 and 45:00 mins". Exercise caution; don't go crazy betting on absolutely everything when watching the game.
Specials
Speculate on the latest gossip by backing a player to join your club during the transfer window, or betting on the next manager to be sacked.
Football betting strategies
Now you're familiar with the main football betting markets, here are a few handy tips which will show you how to bet on football. Unfortunately, there's no way to win money betting on football all the time, but you can still give yourself a competitive edge by betting smart.
Betting on the draw
As explained earlier, the draw pretty much always has odds of greater than 2/1 pre-match. That's much better than the odds you get on a favourite to win, so if you're able to correctly pick a draw, your returns will be decent.
A lot of punters neglect the draw as they don't like sitting on the fence. That sometimes gives extra value which you can work to your advantage when betting on football. Also, when you bet on the draw, at least you start the match in a winning position!
Follow team news
Injuries, suspensions and late lineup changes can all have an impact on a team's performance on the pitch. Follow football news regularly throughout the week to keep up to date with the team you want to bet on.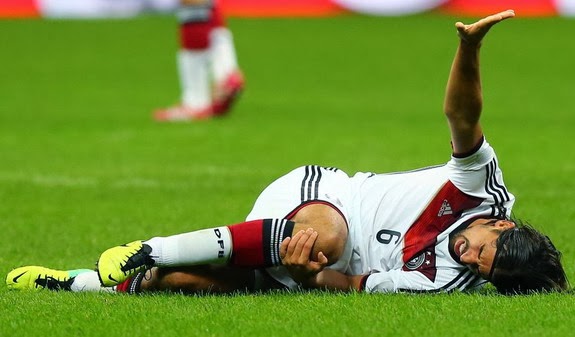 Know the rules
We've covered several betting markets here, but there are so many more out there that you might want to try something different. Make sure you understand the exact terms of your wager before putting your money down.
For example, most pre-match bets apply to 90 minutes only, so if extra-time is played, it won't count for your bet. Thankfully, all the best betting sites have their rules clearly stated in their help section. If in doubt, check it out.
What's at stake?
Sometimes, one team is more up for it than the other and you can just tell it from the start. With multiple club competitions over the course of the season, managers often choose to prioritise one over another.
Similarly, some teams have nothing to play for come the end of the season, whereas those at the bottom of the table are still fighting for their lives. Think about this when planning your bets and select accordingly.
Find the best odds
To consistently get the best available odds, you will need multiple bookmaker accounts. It's a matter of personal preference really; if you're serious about betting and want to maximise your potential returns every time, it's a no-brainer. On the other hand, if betting is more about having fun and adding a little extra interest on the match, stick with the betting site you enjoy using most.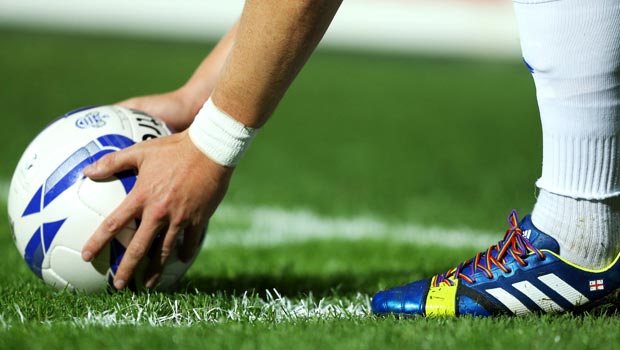 Watch the match
Football is the world's most watched sport, with TV channels spending more and more money to air live matches. It's more exciting to bet on a match you are planning to watch live, and it's certainly wiser to only bet in-play when also following live.
Many of the best betting sites now offer live streaming of matches which aren't shown on TV. OK, so there's a lot of youth football and obscure leagues shown, but you also find decent quality stuff from Europe, South America, North America and Asia. Definitely an extra benefit for the enthusiast.
Bet on football events
It's common sense to bet on football matches and tournaments you know a bit about already. Otherwise, you're just chucking your money around randomly, which can only end badly. Stay within your comfort zone with these football bets.
Premier League (adapt for other countries)
The 'most exciting league in the world' (or the most overhyped, depending on your view!) takes place from August to May every season. Even during the summer break, you can still bet on future outright markets and transfer specials.
The top of the table is usually competitive, with several teams challenging for the title each year. That's an advantage compared with most other top European leagues, where there's an odds-on favourite even before the season starts.
Find more information about the Premier League betting and get the best strategy.
Champions League
The most prestigious club competition in world football pits Europe's elite teams against one another to battle it out for the title of Champions of Europe. The qualifying stages start in early summer, but mainstream interest really begins in the group stage from September to December.
It's not hard to predict that Barcelona, Real Madrid and Bayern Munich will be the favourites, due to their status as superpower clubs. But there have been surprises over the years, and it's the only proper competition in which you see those teams go head-to-head.
Internationals
Meanwhile, international tournaments are all the more exciting as they only happen every 4 years, in the case of the Euros or the World Cup. You don't see international sides play week in, week out, so there's no real form guide to follow.
Friendlies are probably worth giving a miss, as managers often use these to experiment with different players and formations, meaning anything can happen. It's hard to know how to bet on football matches like that.