In short, yes, IPL betting is legal for Indian players above 18 years. Strict prohibition goes for land-based casinos, but there is no defined legislation when it comes to sports betting.
An event of such capacity opens a lot of opportunity for wagering. If you are wondering whether you can bet on the upcoming season, we've combined our research on state-specific legality and We also review the local laws of some states that have made online gambling illegal.
Is IPL Betting Legal Online?
In India, online cricket betting on the IPL is legal for players above 18 years old. According to the Public Gambling Act 1867, the federal law in India, betting is illegal only if it is done in the public domain. This includes betting in common gaming houses, also known as "land-based".
Furthermore, the Indian government allows individual states to adopt this law which creates a grey area for both sports betting online and casinos. Hence, online IPL betting is legal in those states that have not made their own laws banning online gambling.
However, that also creates opportunities for untrustworthy and unlicensed websites to promote illegal betting.
In order to bet on the IPL and other cricket events safely, we recommend paying attention to the following:
Bet only on websites that are based abroad: IPL betting sites like 1xbet, Betway and Parimatch hold their licenses abroad and are popular among Indian bettors.
Online betting sites must accept Indian rupees: This is to ensure that punters do not violate the Foreign Exchange Management Act. FEMA does not allow payments in foreign currencies, except through a currency exchange bureau or a bank.
Make sure to report winnings: earnings made through betting are taxable and should be reported as tax deducted at source unless the reward is a gadget like a mobile phone, a laptop, or others. In these cases, the tax has been paid upon release by the website.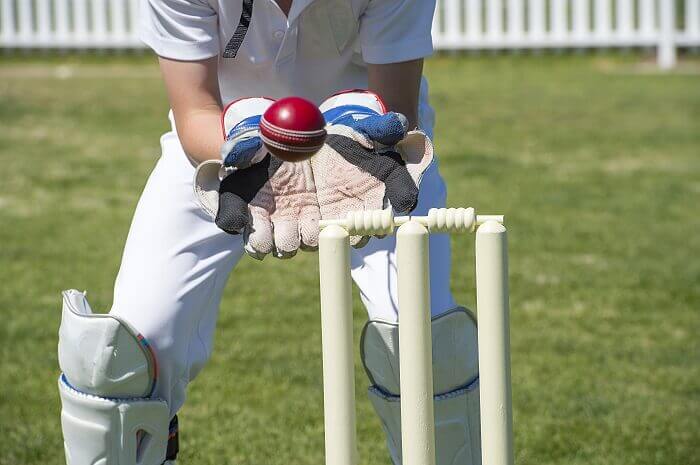 In recent years, however, online betting through reputable websites is much more popular and deemed legal.
IPL Betting Legality in India
Many factors must be considered in order to provide a holistic answer to the question of whether betting on the IPL is legal. These include:
Regulation in India (2023 Update)
At the end of 2022 and the beginning of 2023, we are witnessing a push from the government to regulate betting. That will create a safe environment for players and will open opportunities for safer gambling initiatives, more job openings, and a surge in tax revenue. Currently, the country accepts the Public Gambling Act 1867 as the current regulation in India which bans gambling in public and remains a grey zone for online sports betting.
Hence, online betting is considered legal in India. Exceptions occur wherein individual states – as allowed by the Indian government – have passed their own local laws with regard to gambling.
In Sikkim, for instance, online betting is allowed only if the betting site is registered in and licensed by the state. In all other states, punters may bet online provided the site is based overseas, with the exception of Andhra Pradesh and Telangana.
Note: We have done extensive regulatory research in compiling this article. However, we are not legal experts so we advise contacting a lawyer directly in case of doubts.
State-specific laws
Is IPL betting legal in India? This question generalises to the whole of India and does not discuss the legality of IPL betting in individual states.
As stated earlier, the Public Gambling Act 1867 is accepted as the federal law applicable to the whole country. However, the Indian government has given individual states a choice. They can either adopt the federal law or pass their own local laws to permit or prohibit gambling.
Some states have chosen the second course. For instance, Andhra Pradesh and Telangana have passed laws to make online betting illegal. On the other hand, some other states are more lenient. For instance, in Sikkim, prospective gamblers can engage in betting both online and in land-based casinos. Thus, if asked, if IPL betting is legal in India, we must point out that it can vary from state to state.
Betting sites based outside India versus local betting sites
Federal law in India deems online betting on the IPL legal provided punters do it on betting sites based outside India. However, the Indian government also allows individual states to have their own laws regarding gambling. Among the states, Sikkim is exceptional in that the state has its own local online betting sites. Online betting is legal in Sikkim only if the site is licensed by the state government. As of now, local betting sites are restricted to the state of Sikkim. In all other states that allow online betting, the sites must be registered overseas to make such online betting legal. For instance, you can trust your IPL betting with bet365, 1xbet and Parimatch.
Here's our pick of the top 3 most popular legal cricket betting sites that we reviewed and trust, based abroad. Customers have rated the IPL bonus from 1xbet as one of the most secure and easy to obtain.
Verified on 28/9
Enabled live streaming
Crypto Payment Options Available
One of the best apps for esports betting
Verified on 28/9
Top Betting Site in India
Fast & Secure Payments
Competitive exclusive offers
---
State laws based on skill vs chance
Most states that permit online gambling have sought to distinguish between games of skill and games of chance. Accordingly, such states allow betting on horse racing and some card games, while banning some other types of gambling. Based on this criterion, there is a case to be made for betting on sports that involves knowledge of the game.
Hence betting on sports including cricket should arguably be seen as a game of skill.
What to Consider Before Betting on the IPL?
There are numerous things punters must consider before they choose an online betting site to bets on. These include:
Reviews: read the reviews of bookmakers to find out which ones enjoy the reputation for safety and trustworthiness.
Headquartered overseas: in keeping with the legal requirements of India, online bookmakers must not be headquartered in India.
Deposits in Rupees: choose a betting site that accepts deposits in Indian rupees. As per the Foreign Exchange Management Act, Indians are not legally allowed to remit money in foreign currency except through a currency exchange bureau or a bank.
Familiar payment methods: bet with a bookmaker who offers familiar payment methods. The best payment methods for legal IPL betting include UPI and PayTM, apart from a bank transfer, Netbanking, Skrill, and Neteller, to name a few.
Security of data: make sure that the online betting site you choose uses the latest encryption technology to safeguard user information.
Conclusion: IPL Betting is Legal
As cricket is akin to a religion in India and the IPL is arguably the most popular cricket contest in the country, it is safe to say that you can bet legally on the IPL. Virtually the whole population of India follows the yearly tournament whenever it is played.
We advise readers to bet on a reputed online betting site, which is based overseas and accepts Indian rupees. Furthermore, always check the gambling laws prevailing in your state of residence. Such legal betting will ensure that you bet in a safe environment wherein your data is protected. By doing so, you will be protected financially and legally.
FAQ
In this section, we answer some frequently asked questions on the topic, is IPL betting legal in India:
Which IPL sites are legal to bet on?
There are several IPL sites such as 1xbet and Parimatch, for example, that you can bet on. These sites fulfill the legal requirements as required by the Indian government.
Is betting on the IPL illegal?
Betting on the IPL is legal in most states of India. According to the Public Gambling Act 1867, only public gambling (including gambling in a common gaming house) is deemed illegal. Furthermore, states have been allowed to accept this law or amend it as they see fit. Accordingly, some states have legislated to make online betting illegal. Thus, in all other states, online betting on the IPL is legal.