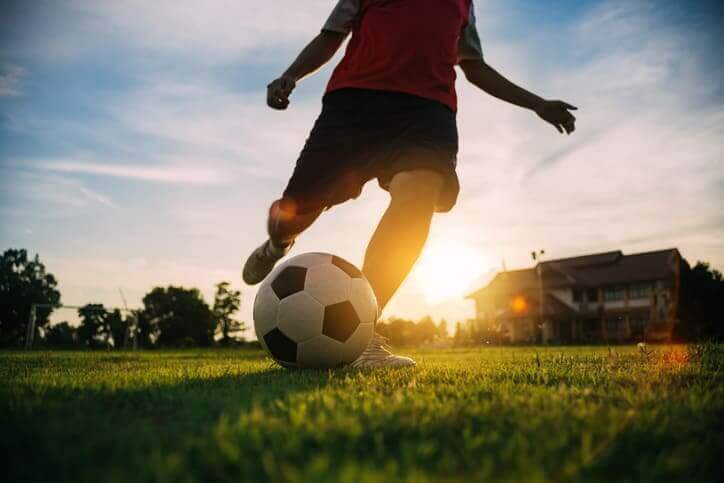 Former Manchester United and England full-back Paul Parker talked to the BeMyBet team about the Red Devils' struggles, their transfer activity, the youth academy and more.
Seeing Harry Maguire not being at his best, how does he improve as a player? What can he himself do, what can the club do, the managers, his teammates? At this point in time, he is just not out there.
"Harry Maguire is his own worst enemy because he's trying to do things that he shouldn't be doing. He has to remember he is not playing for Hull City or Leicester anymore, he is playing for Manchester United."
"I think he's got to go back to basics. He has to defend properly, learn to defend properly. He's gotta sort out his own game, first and foremost."
"He's the captain, but I think that needs to be removed. Then you have to have the right player for that to go to. There's only one player you can give it to, and I said this quite a few times, and that is David de Gea. Cause maybe he is the most respected player there because he's kept them in their League position as best he could. There's no one else. "
"I don't know if he could lead, but at least we know that he would lead by example, first and foremost. Harry Maguire can't lead himself at the moment, so he needs to get his game in order because if he tried to lead as a captain and tell people what they're doing wrong, I think that they'll be about listening, with another player."
"So, he needs to get back to basics, play one and two touch and just try to become a good defender for Manchester United because being a good defender for Manchester United is a lot harder than being a good defender for Hull or Leicester City."
What about his defensive partner Raphael Varane? He came with so much fanfare. Do you think that transfer has worked out?
"I've been disappointed with him to be perfectly honest. Everyone's talking about what he's got in his cabinet. I've got a few things in my cabinet as well, but it doesn't guarantee anything. Cause at the end of the day I got them on the fact that there was a school of players that helped me get them."
"He was helped a lot by (Sergio) Ramos. Ramos led him. We can see now that he's not the same, he is not the effective player he was at Real Madrid without Ramos and that's why Manchester United are not getting the full package, at this moment in time."
"I've been very disappointed. I watched him, I'm looking for him to do more for the football he's played in and I looked at him and I'm seeing nothing different between him and Lindelof, to be perfectly honest."
"(Victor) Lindelof when he has played has been the most consistent defender this season for Manchester United. As much as I was very critical of him initially, I have to look at it– was it about him or was it about Harry Maguire who put him on edge as he looked quite unnerving."
"But watching Varane play, Varane is playing on the edge, on the periphery of his game. I'm looking for him to do more and show people the reason why he's got a cabinet full of, well you know, he has a gold World Cup, he's got a Champions League, and you know who knows how many La Ligas."
"That player hasn't stuck his neck out at all in the Premier League so far. For what he's cost and the time it took him when he's gone in, he hasn't shown that yet. I know that he is not doing that well because no one's been critical of him and no one is saying good things about him. So he hasn't dropped too far down but no one is talking about him 'cause there's other bigger issues at the moment."
"But I think that we have to see more of him. If you're looking at someone that you want with the ball, you're looking at him. He does it quite simply what he does, he keeps it simple and doesn't wanna elaborate too much on the ball as much as Harry Maguire tries to do. But I'm not seeing him doing it enough. He seems content just to play or the peripheral and really not do enough with the ball. Not even to step forward at all."
"He's somebody that Manchester United are gonna step on. He needs to step on as well, otherwise he can get people talking about him in a negative fashion."
Man Utd are rumoured to be interested in the English midfield trio of Kalvin Phillips, Jude Bellingham and Declan Rice. Who, according to you, should Man Utd target and have a higher chance of snapping up?
"If you're looking there you are talking about, if you're talking about the clubs, you're talking about a minimum of about £260 million. That's a lot of money to suddenly go out and spend on this new midfield. And it's a young midfield there's a lot of longevity there. Getting one of them, I don't think will be enough, cause they need a bit more than that in that midfield."
"So, I don't know. I really don't know. If you are (Jude) Bellingham, I would be having a long conversation with Sancho, they mostly talked and said things."
"Considering how Sancho started out and how things were for him, I don't think he would go out and say – 'Come up and join me, it's fantastic here, because here is a fantastic time'."
"But Jude Bellingham seems quite a clever boy. Seems a brave lad, he made a big decision for the education of his game. He is an incredible footballer. At this time, he's made enough games for his country, enough starts. So, I don't know if that's gonna happen this summer."
"But I think it would be too early for him to be perfectly honest. Maybe he needs another season at this given time. But I think United to go and jump in and spend, because they're gonna want £100 million for knowing their desperation, and they would be foolish not to be asking that. They don't owe it to him to do anybody a favour."
"But sometimes it may be just too early. Maybe it's not time for Jude Bellingham, not right for him to come to Manchester United at this given time."
Now I think the weekend you watch Manchester United play against Everton and then you watch Manchester City play against Liverpool. Then that might just make you think about what he's gonna do."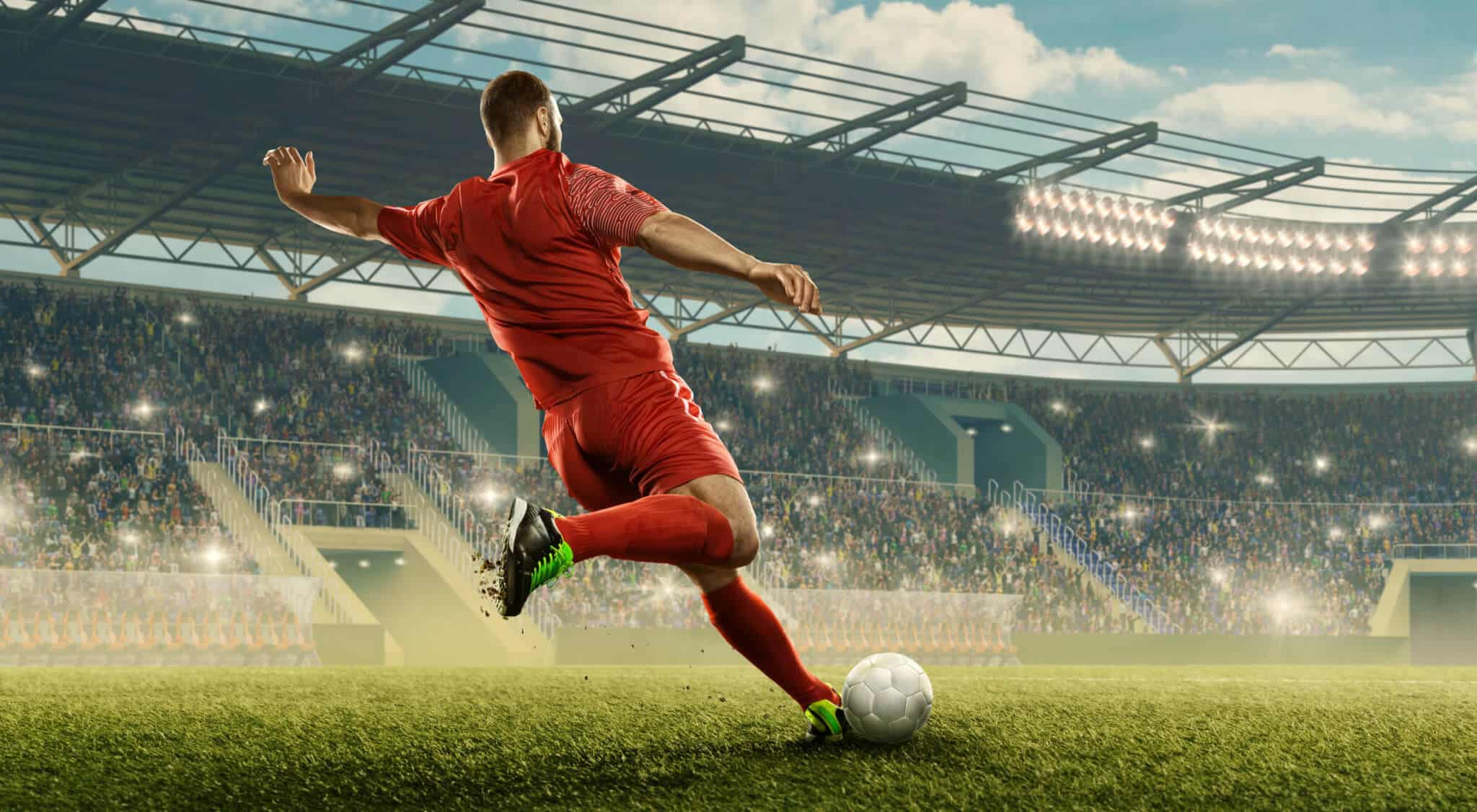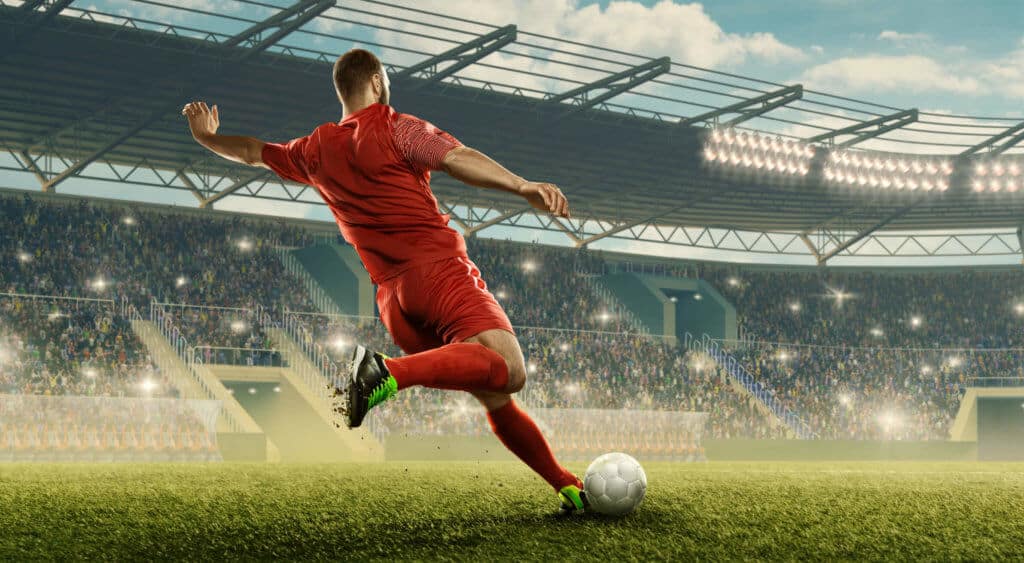 "Even though I might think that Manchester United would go and sign all three, that isn't gonna happen. Cause you look at all three and you say to yourself – Could that three represent England at the World Cup? And you have to say – Why wouldn't they? Why couldn't they?"
"Cause the energy levels you got. You got two players that can hold, definitely in Kalvin Phillips and definitely in Declan Rice. But you also got Declan Rice who can push on into to box as well. Declan Rice is like another Bryan Robson or Roy Keane really in the way he plays. You can't stamp him in a position of this new fangled word of CDM and all that rubbish. He's a player that goes up and down. He doesn't want to sit back and look good just playing one and two touches. He's willing to take the game to people."
"While Jude Bellingham definitely doesn't want to be one of them, as he even said himself, he plays where he feels comfortable when the game's going on and you're playing that position. But everyone's seen him properly when he's been in the Bundesliga, the goals he's scored, the position he takes up. He is showing more knowing how good he can be in the Premier League right there, more so than Sancho."
"Sancho, I don't know who did his montages because they did them really really well. You know, not seeing the moment in time. Seeing little things."
"But for £73 million? Oof! And the time spent, you can't put a value on the time, what Manchester United spent. That was a lot of money spent just to even get to where they got to for that price. So, there's a big return to come back from Sancho and at the moment he hasn't stepped back."
"I think that he needs a good preseason with a proper manager, someone who's actually gonna start him, tell him what he wants, tell him what he has got to deliver. Cause he's not direct enough, it's too stop and start, not enough crosses, for a wide man, not enough crosses."
The next question is about Manchester United's youth academy. As a football fan I grew up hearing about how good the academy is and a lot of big players from there. Do you think that in recent years they have kind of slagged behind the likes of Liverpool, Chelsea, or Man City? Liverpool has produced Harvey Elliott, Man City has Phil Foden, Chelsea produced Mason Mount and Reece James.
"What I wanna say to you is, if we were sitting in the courtroom, I would say put me on the leading question. Because you know the answer already. You mentioned Harvey Elliott come from Fulham; Fabio Carvalho, Fulham, coming to Liverpool. Fulham are very very good at getting players and the biggest clubs don't always have that academy going and the United has been quite poor."
"But you have to look at the situation, the first team's been poor and do you want to put young players into them? The answer is 'No'. Cause you don't want them being soured."
"Because maybe they haven't got the right players for them to go in now and to become better players. So, the answer at the moment is that I really don't know enough what they got in there."
"People talk about them, but more so now because people don't like the lot that's playing in front of them. People are not liking them. Hating them. Cause they are not trying. You can play badly, but it doesn't matter what it is, people just want people who are gonna try."
"And they are not doing it. So they are asking for the youngsters who are going to try, you don't want to bury these young lads before they've even had the chance to be up top and have a go. But they've got to be in the right culture. With the right people around them. I don't think they are getting there."
Man City are getting better players. Their names are getting better, they are coaching them what they gonna do in the kinda way they are coaching their players and what they are doing.
"When you got Darren Fletcher who's got two down or one down, and he works for Manchester United you have to say – Oh, maybe he knows something that he is not telling anybody."
"Liverpool have been introducing young players through. Neco Williams, the lad, Curtis Jones. Yeah, we're seeing young players come and play for them. But for those young players to come and play for Liverpool side, it's gonna be sink or swim for them. Because they got an opportunity to improve with better players."
"So it's a great testing place to do that. (Jurgen) Klopp, as a foreign manager coming in is doing that. Not many foreign managers have come into the UK and done that. Even Pep (Guardiola) who's bringing in youth players from the UK usually knows players, which hasn't been done before or managers at lesser clubs haven't done that. All they want to do is bring in players from overseas or use what they got, use older players."
"Testament to those two, two great teams and they are doing that."
"Manchester United, people want them to do it, but you got to tread carefully what you're bringing them into. You know, pick wisely, the players that gotta be mentally strong."
"I think there's not enough players who you respect as young players and have to help them out.
I'm looking at all these clubs and their young players. Chelsea have got players playing everywhere – Ian Maatsen, Dutch boy, playing left-back for Coventry. So they got players everywhere, but they got good players playing in the Premier League."
"Manchester United players go out, their young players go out and not making a dent. Not making an impression, so that says something. You know they're going to the Championship clubs, Premier League clubs are not going to grab them. And that says something. They are going to grab Chelsea players. They know where to go shopping."
Speaking of young players from Manchester United, how about Diallo who went to the Rangers and they expected him to get some game time. But he is not getting enough game time. What does United do in such a situation? Get him back or give him some playtime because he's talented.
"Yeah, you don't want to make him feel low. He is up there maybe feeling lonely, he is in Scotland. They still haven't lifted, they are living under harsh restrictions up there."
"It's bad enough being a player coming in from a foreign country and being at your club, being there and then mixing with all the people, trying to gel with them to make a new home and then you're sent away to Scotland, a different country, a different league, a hundred percent different league."
"Physicality is more intense. The refereeing is different, it is more physical, which I think is a good thing 'cause it makes it more of a man's game."
"But it is about him taking it on-board and using it to catapult himself on a bit more. Obviously, it hasn't worked out."
"So, I think they need to get him back in or he needs to go somewhere that's gonna be a little more softer for him. Cause, if he's gonna play for United in the Premier League where the refereeing is softer, there's not any great physicality, he needs to come back and somebody needs to get their arm around him cause I think he is having a tough tough time and they need to get him back."
"He is not going to play for Rangers, they are gonna maybe suffer the indignity of not defending the title they won under (Steven) Gerrard. So it's going to be tough on the fans and him coming from Manchester United as well, they are going to be very, very demanding. When he played the first game I think he scored, but after that I never heard his name mentioned and he is only being mentioned now because he is not playing."
"So, it's not really good for him. He's gone to a very, very famous club, but it's a different football culture. Completely different support, which is hard-nosed, as big as Manchester United in that sense- away games, home games."
"But it is difficult and when it's not right you're coming in from another club, you have to be mentally strong, especially when you're from United and I think the lad's struggling."
Everton got a win over United. Do you think they'll be able to survive this relegation battle?
"I think Everton are very, very fortunate that there's three or four teams below them. Burnley, I am surprised by Burnley. The way I thought that Burnley would have been better, they got themselves right, I think weeks ago, they got themselves right, but with a win against Everton, but they haven't."
"That's the important one now. Beat what's below you and then distance yourself from them and you can go do it (avoid relegation). Yes, they can go do it, but they didn't go do it. They blew it, so mentally they can't be in a good place nor can a manager be, because he's not gonna win that one. So, it's a difficult one in that sense."
"Everton, they look at Norwich and they look at Watford. Watford are another team that have just been poor from day one. The way the club is run, the way they want to sack managers in the same fashion as Real Madrid do, but they are at a completely opposite end of the spectrum, opposite end of the scale."
"So, it's absolute madness. Sometimes you get what you deserve if you are going to do ludicrous things like that. It's not Watford that we know, Watford has been a respected club for many years, under Elton John and Graham Taylor, the way they run the club, things can run smoothly. Then money, greed, ideas, you know non-British owners coming in and just changing things, changing the culture of the club. No young players, young players don't come through Watford."
"I don't know, never have I heard Watford even mentioned. They must have one, but it doesn't even get a mention. No young players even make the bench. So most people when they're doing Watford, they say – Who's playing? 'Cause people don't know the players, because players come and go. So it's not going into a marketplace, you know it's just these faces you don't know them."
"You look at it and you have three teams who are not going to pick up many points between now and the end of the season. I think they might look at it and believe that maybe six more points might be enough. Everton might need six more points, but we have to say this is a poor Everton team."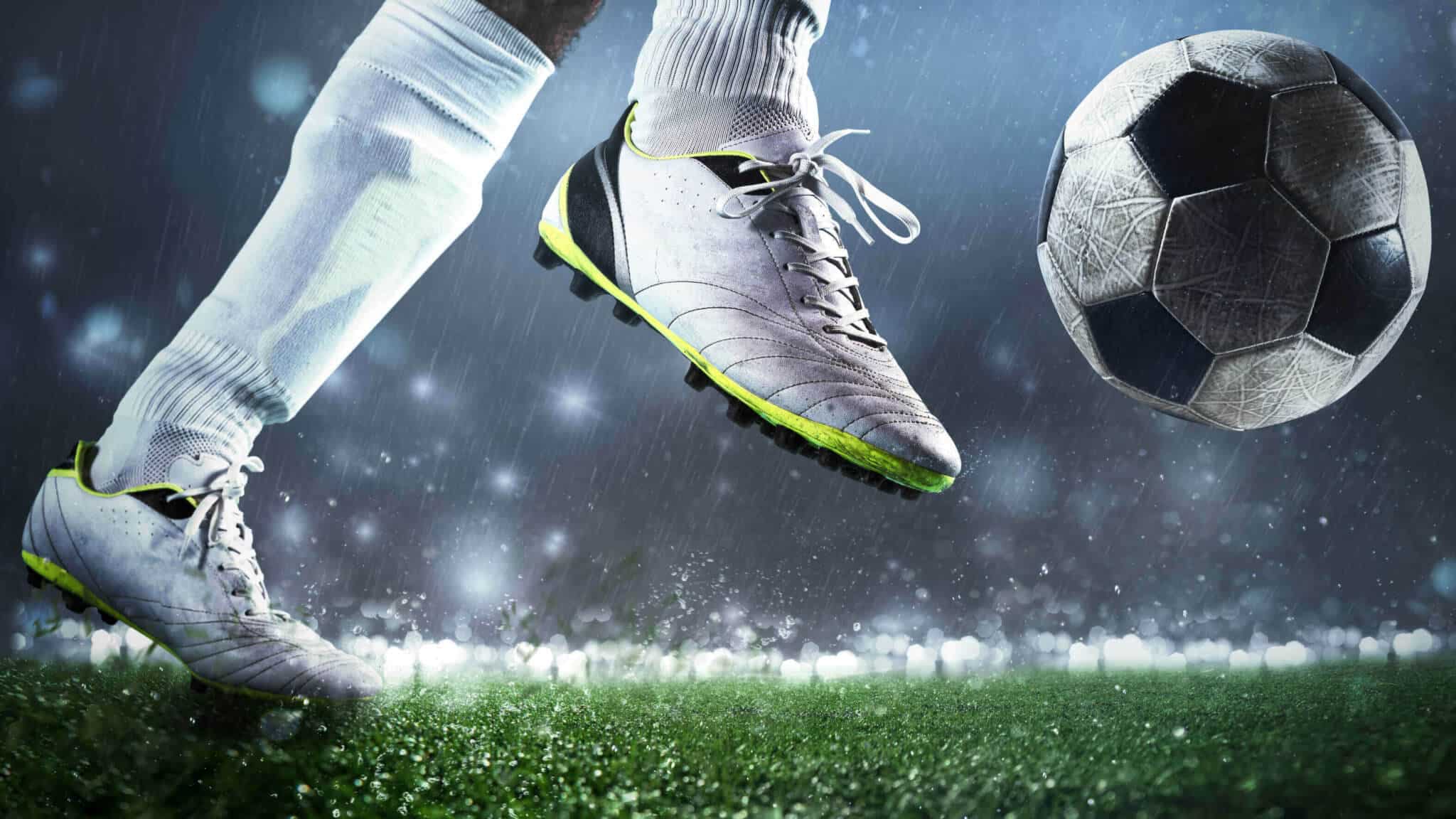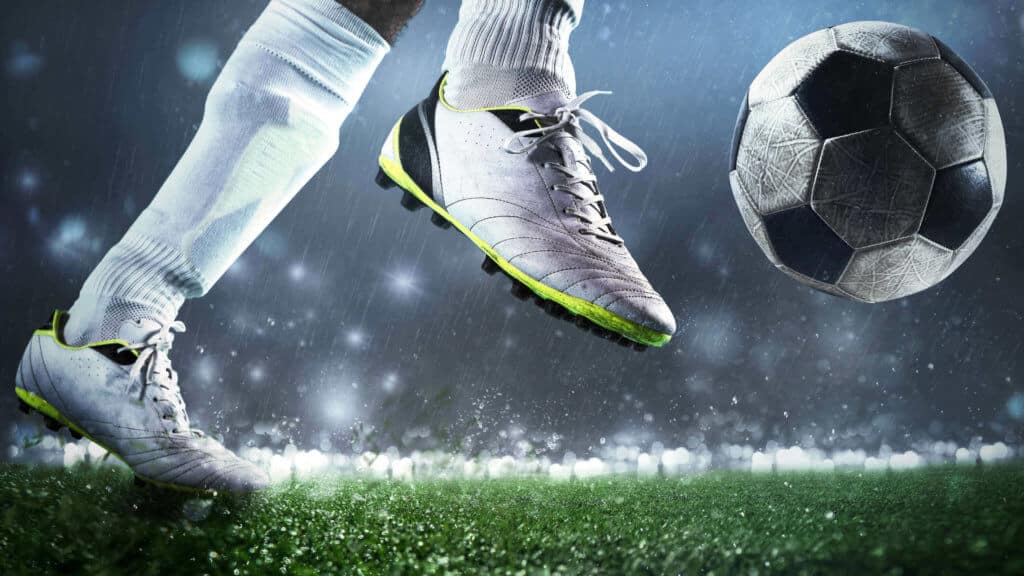 "I can't say the poorest because when you look at it a bit on paper, look at the valuation of them, they shouldn't be the poorest. But it is when it comes to expressing themselves and wanting to work hard for a famous club in British football and Everton are a very very famous club and they get great players and great managers for them."
"They've been a complete letdown. A 100% letdown. And a new owner, when he first come in and when he talked about the new ground, there's a lot of people who were pleased with Everton. To be moving out of, but it isn't so. It's not the prettiest of stadiums, but it's the atmosphere it's a great stadium. And there isn't many places they can go on and be able to do something to compete more consistently against their neighbours with a bigger stadium, all the things that today's football is looking at."
"The problem is that they are failing on the pitch and it's not as if they have put everything into the new stadium, they've put everything on the pitch as well. It's just the way they've tried to mould everything has been absolutely terrible.
"The players, they've been terrible. You can see people and the players that they've signed have come and gone. Really? Tell me about that! Cause they didn't want him and there are some players that as it were, can go somewhere else and you can believe that can happen."
"There haven't been many in Everton. Some of the players get signed, some of the English players have signed, and then you kinda question and go – Really? So they've got high expectations in Everton and when you've done what they've done, it's gonna be there."
"But it is disappointing on the club level that they are where they are really. When you are talking about they haven't been relegated for over 50 years, maybe even more. Since they come up, them and Arsenal. Arsenal never. So it's a shock to everybody of my era that Everton are in this position. Not for you most probably, cause you're young."
For me Everton has always been in the Premier League and they have been always knocking on the door. For me, if they get relegated it would be like for the first time Newcastle got relegated. And that was strange. When Newcastle got relegated, I went – Okay, that's strange. Cause Newcastle are a big club.
"Yeah, but the thing is that I used to play them in the second division when I was at Fulham. So, Newcastle going up and down isn't strange for people. Cause they live in their own world in Newcastle. They think they should be winning everything. If they went down everybody would go, well yeah."
"But Everton is a bigger shock. But they got a completely different mindset there and their fans. They are not saying we should be winning Premier Leagues, we should be doing this, doing that. They are saying that they should be competing. When they play against the big boys we should be competing for Cups. We should be in Europe. And yeah, Everton even under David Moyes has always competed at least for the top six, weren't they?"
Check out the best betting apps in India to bet on the Premier League.