During the international break, we caught up with former Manchester United and England ace, Paul Parker.
He talks about Bruno Fernandes who was in the news recently for an explosive interview and then goes on to comment about the England National Team.
Bruno Fernandes said in an interview with the Athletic, that a big problem in Manchester United has been that they have hired managers with very different ways of playing. But Parker doesn't give much for that kind of excuse from the Portuguese midfielder.
"I don't think that's any excuse. There's been a lot of money spent on individuals to play for that club and they haven't signed there, to be told what to do all the time. A lot was expected of them, and they haven't followed through. Nowhere near."
"It is quite obvious that Bruno Fernandes is saying that to detox himself more than anything. Coming out and saying there have been a lot of managers because you and your teammates haven't been delivering is embarrassing."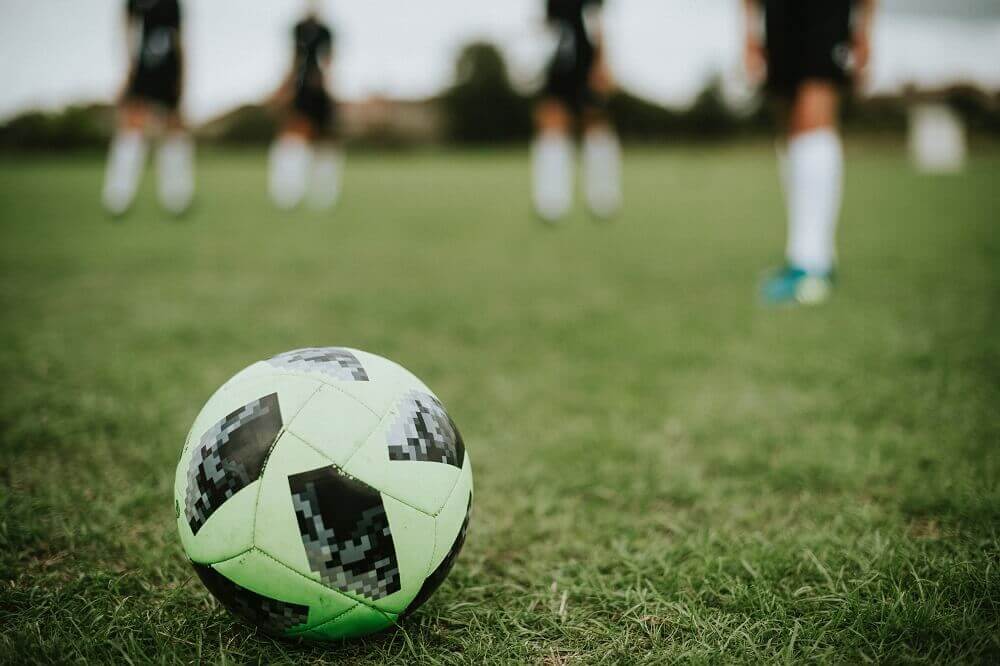 Fernandes also said that he is disappointed that Man United didn´t sign Matheus Nunes who joined Wolverhampton. Parker says that he doesn't understand how Fernandes would even consider saying that.
"It seems like he has a too high opinion of himself and I think he should actually engage his brain before he opens his mouth. I really don't understand why Fernandes has this need to come out and speak all of a sudden when he really has not performed for a long time."
"I would never have said that when I was playing for Manchester United. If I was asked this under Ferguson I would turn away without answering, because the manager would never have accepted that."
"It is really up to the club who they want to sign, so the players should not be talking of things like this."
Fernandes revealed that Tottenham wanted to sign him, when the Portuguese was in Sporting, and according to Parker that would have been a better option for the midfielder. Besides that he claims that many Manchester United fans would have wished that he signed for Tottenham back then.
"We have to turn around and say maybe Pochettino looked at the players that he had and didn't want him if he didn't sign him. They probably didn't offer as much money as Manchester United, which totally makes sense because United do overpay when they are signing players."
"But it would probably have been a better idea to go to Tottenham because Manchester United are too big of a club for him in the sense that you can see how rubbish he plays when things ain't going right."
"He definitely isn't the kind of disciplined player that Manchester United need. And I'm pretty sure that many Man United fans, despite him lifting them during the lockdown period, would say that they´ve wished he joined Tottenham instead of Man United."
Bruno Fernandes also slammed his critics, comparing his drop in form to the likes of Nicolas Pepe. When we asked Parker about this he was very clear that a statement like that is very worrying to him.
"It could be a joke or something, but that's worrying for me to come out and say something like that. He comes across to me as a very selfish person, when he is saying things like this."
"When again he's asked to talk to the press, someone's got to sit next to him and educate him a little bit in what he should say and not say."
Ronaldo has been put on the bench this season by Erik ten Hag, and Parker thinks that Man United needs a new centre forward, because the club is missing a focal point in the present squad.
"They need a centre forward. They definitely need a focal point, someone who they can build their team around. Someone who knows what they are doing in the play."
"If United are just gonna rely on what they've got in house at this moment in time, it isn't gonna work because that's the one position now that is looking very weak. Very, very weak."
"As much as Ronaldo does his bit, it's all about him scoring a goal and I think that the team get caught up in him trying to score, so they get obsessed and keep trying to give him the ball for him to score cause otherwise he gets very petulant."


Jadon Sancho scored his third goal of the season against Sheriff Tiraspol. Parker hopes that this could be a kickstart for the English winger, even though he doubts it. At the same time he is criticising Man United for buying Sancho back in 2021.
"I hope that this could be the kickstart for him, because he hasn't justified the fee paid for him. He was the one the club talked about signing for ages and ages."
"The media couldn't stop showing montages of everything he was doing and the problem is montages don't give you enough information about a player cause you only see the clips that they want you to see to sell a product."
"I'm not seeing him run without the ball to create space, threatening behind. I'm not seeing anything anywhere near, near that of what you'd expect to see of a Manchester United wide player. He just isn't."
"And he's getting his ball to feet and he's killing the tempo. Every time, he slows it down, it gets congested and then it ends up. He wants to try a crossing in to Ronaldo."
"So, I've been disappointed in what I've seen so far. Goals are important cause they can get you out of trouble and win you games. But I think at the end of it, performances are even more important and there hasn't been enough, hasn't been enough good performances."
Looking at the England squad, Parker was talking about Trent Alexander-Arnold, who he doesn't think should be in the national team. Besides that Parker claims that Alexander-Arnold couldn't play for any other big club.
"He can't be in the team. He can't be in the team because he is poor defensively, not only being poor defensively, being not bothered defensively. He is a letharg, he is not bothered about defending. He jogs back, shows no enthusiasm, and doesn't work his feet hard. He is only concerned with being Mr Assist, or scoring goals."
"And, if anyone can tell me anything different, they would have to work really hard to tell me any different. He suits Liverpool, but Liverpool allow him to do. But we have seen this season already, they've been caught out almost every single game, because of that situation."
"He couldn't play for any other big team in the fashion he plays. If you are looking at Manchester City, he couldn't play there. He wouldn't be good enough for Pep. He would want more from him."
"He hasn't learned. He has been caught out, and he's got away with it because of Liverpool's success. And, now we are seeing Liverpool not riding the crest of the wave at the moment. And now people are seeing it. When people didn't want to see it when Liverpool were winning games."
There are some players in the England squad, such as Harry Maguire and Luke Shaw, who aren't playing regularly for their club, and according to Parker that is a very big problem for the national team.
"It says a little bit about England's national team at the moment. They are picking players who can't even play for the biggest club in the country."
"That never happened when I was in the squad.. If you were not playing for your team, the manager wouldn't pick you. Because he didn't want to disrespect the manager by picking a player who wasn't good enough for his team."
"That seems to be happening a lot lately, and that tells you just the way English football has come to.. A lot of the English players are struggling to play regular football."
The Nations League has been criticised a lot, but if England loses to Italy, they will be relegated to League B. Parker says that it would look very bad for England's self image if that happened.
"It would be a massive kick in the teeth. They will take it seriously. The fans are moaning about it. England needs games before going into the World Cup. The bonus is that they got two competitive games. So they are going to get a competitive edge."
"But I think that the Nations League is a good idea. It helps get the levels up. It doesn't make any sense to play against Andorra, when you know you are going to score five goals. That is just pointless exercise. Pointless to even count those goals."
"It would be a total embarrassment for England if they get relegated. People say they don't care about it, but that is not true. They all care if they are relegated."
Stay on top of the English Premier League bets and the latest odds with 1xbet promo code.