The World Cup is over and soon the Premier League will be running again. So, we sat down with the former Man United defender, Paul Parker, to have a talk with him about Manchester United and other interesting topics around the Premier League.
Messi scored twice in the World Cup final and finally he won the World Cup which according to many people ends the debate about who the greatest player of all time is. According to Parker, that title belongs to Messi and Cristiano Ronaldo should never be in that debate.
"Messi is the greatest of all time. What he has done throughout so many years is absolutely crazy and I really respect him a lot. It has to be Messi."
"But the old Ronaldo, Ronaldo Nazario, was definitely up there. Week in and day out he was just playing with his opponents. I loved to watch him."
"I never watched Diego Maradona play for his club, only on YouTube and of course I watched him for his national team. He was amazing, but I will still put Messi at the best ever."
"Cristiano Ronaldo should not be in the debate. He was manufactured into being a good player but he is nowhere near players like Ronaldo, Ronaldinho, Maradona and Messi."
Lisandro Martinez was a part of the Argentina squad but he didn't play in the final and the centre half hasn't got much time on the pitch during the World Cup. Because of that, he must be disappointed, says Parker.
"When I looked at him I never got the feeling that he didn't want to be there. But of course, he must have been furious that Nicolás Otamendi played instead of him, which is absolutely crazy."
"And he is disappointed. Without a shadow of a doubt. He won the final but he didn't play in the final and that is a weird feeling."
"It's a different feeling to win a medal and put it around your neck when you didn't really contribute to the team on the pitch. He will return with a medal and a bad experience."
Luke Shaw has to play instead of Tyrell Malacia according to Parker as he is the left-back in the best shape at the moment. No one can argue for Malacia to start, he says.
"I have to go with Luke Shaw. He has to play instead of Tyrell Malacia. Shaw played all games for his country and Malacia was dropped for a poor Daley Blind."
"Malacia has done nothing but watch football the past month and Shaw is in a good shape. He didn't play amazingly in the World Cup but at least he played."
"Also, he was playing for Man United before the World Cup. He was not playing outstanding but he was a part of a team that worked quite well."
"No one can honestly say that Malacia should play instead of Shaw. And if people are saying he's tired, they should shut up. He played five games and will play in the first Premier League game."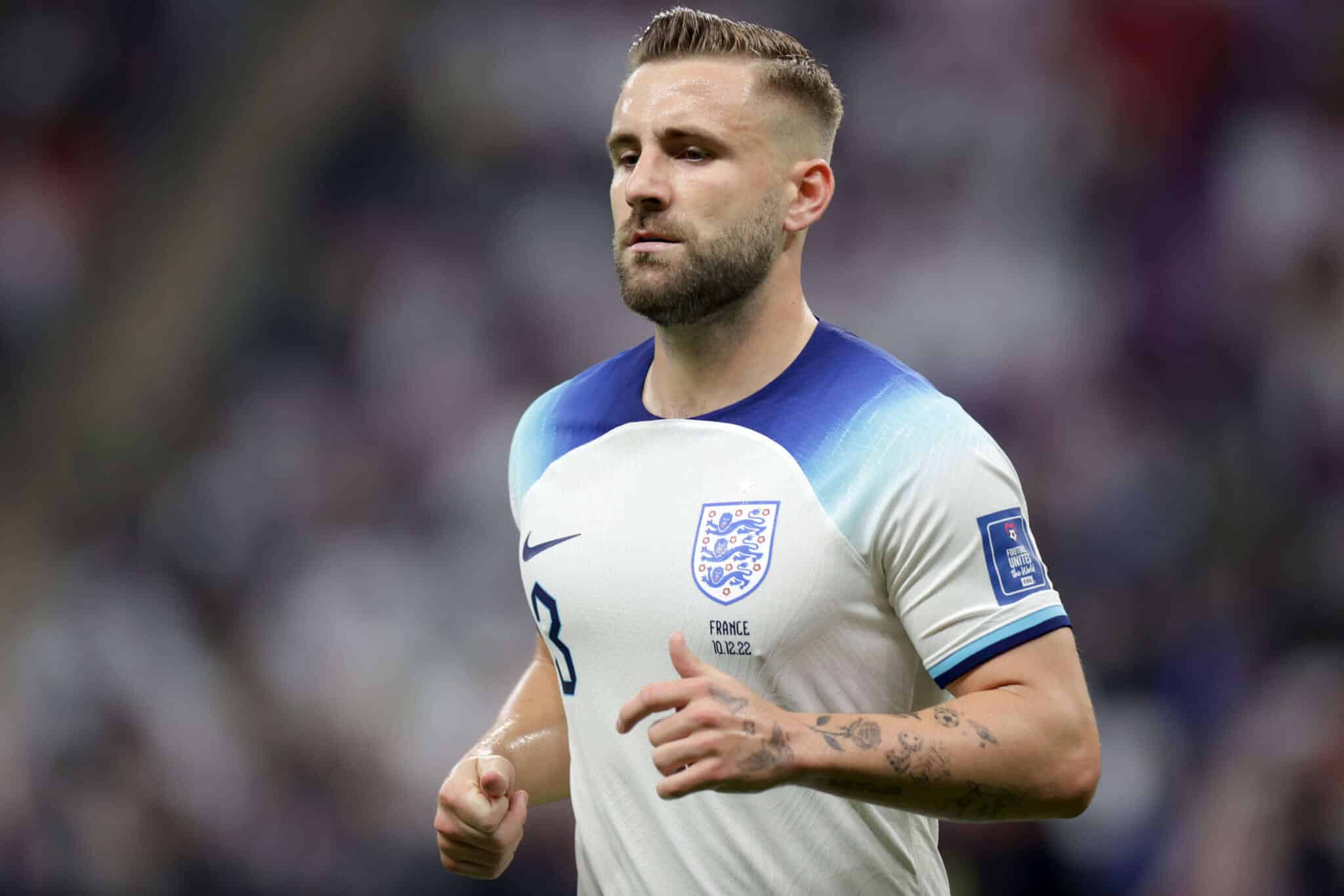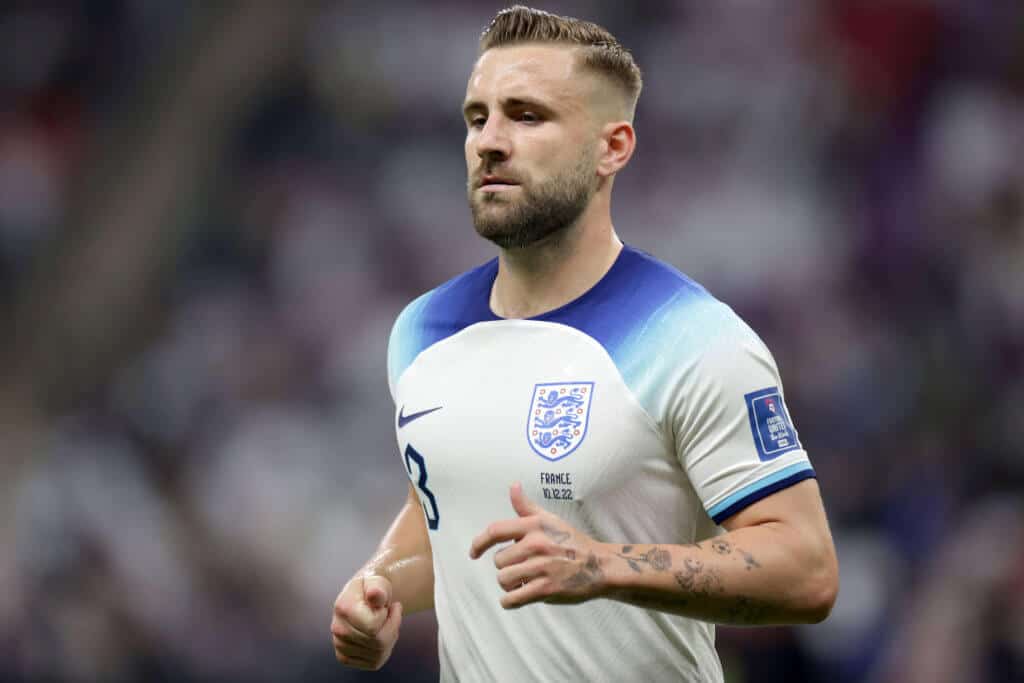 Alejandro Garnacho had a lot of good games for Man United before the World Cup but Parker is not advocating for him to be in the starting lineup. He thinks that Erik ten Hag should test his attitude by putting him on the bench.
"I don't think that Alejandro Garnacho should be in the starting eleven in the first game. And I also think that Erik ten Hag wants to test his attitude by benching him."
"If he is on the bench and not complaining about it he shows that he has the right mentality. That's what you should do with young players. Test them."
"And he is very talented and there is an open space on the left wing, so he could very likely be in the starting lineup very soon, but I don't think it should be in the first game."
"Obviously, ten Hag needs to talk with him and if he is showing the right attitude in that conversation and on the training ground, he could bring him into the starting eleven again."
Anthony Martial now has the chance to be a regular starter for Man United but Parker says that he doesn't trust him. He is also saying that this is his last chance and that Man United needs to get a new centre forward.
"I really hope that Anthony Martial will start to live up to all the hype and the potential he actually had when he arrived from AS Monaco. He is 27 years old so he should be at his peak now."
"I really expect him to want to prove a point now but all he has proven so far in his career is that he is able to have the longest injury period. He is really good at being injured, you got to give that to him."
"This is the moment for him now and it is his last chance in Man United. But honestly, I don´t trust him and I don't trust that he will play through that pain that he deems to have all the time."
"But Man United needs to go and get a new centre forward. He needs a player to compete with, also because ten Hag cannot rely on him as the only centre forward."
Jadon Sancho has been struggling mentally according to Erik ten Hag but Parker says that a lot of footballers are struggling in that sense and that he needs to look at himself in the mirror and acknowledge that Man United is too big of a club as he has been a complete waste of money.
"Mental issues are very tough to talk about and everyone thinks they know a lot about it but they don´t. And because of that, it's tough for me to talk about his mentality, but I can say that he has been a complete waste of money."
"And of course, that is affecting him. But I also need to say that 60% of professional footballers have struggled with the same mental issues that he is dealing with. He is not unique in any sense."
"But he needs to focus on performing now. He's got to be held responsible for not being worth the money and he is doing nothing right on the pitch. He is slowing down the tempo, he is dribbling too much, and is not beating people as he should be doing."
"He needs to look at himself in the mirror. He needs to figure out why things are not working for him and maybe he will find out that Man United is too big of a club for him. Maybe he needs to go back to Germany and even Bayern Munich could be an option."
He is slowing down the tempo, he is dribbling too much and is not beating people as he should be doing."
Glazers have allegedly been in talks with potential owners from Saudi Arabia and Qatar and Parker believes that it could be a good solution for Man United.
"We can talk about human rights in a lot of countries but at the end of the day, football is about money. People from those kinds of countries have proved throughout many years that they are able to manage football clubs with great success."
"Some Man United fans might take it personally if the new owners are from those countries but they will forget it right away when their clubs are winning titles. We also need to admit that Man United are not worth as much money as they were in the past and people might have forgotten about that bit."
Everton are flirting with the relegation spot and according to Parker, they have to win games very soon in the second half of the season. Otherwise, Frank Lampard could lose his job, which he was very fortunate to get.
"Everton are poor to be perfectly honest. They have a rubbish team. Their defense has been decent but they are lacking creativity. Richarlison kept them up last season but he's gone now and I don't see them stay up in the Premier League."
"And I don't really get why they hired Frank Lampard. I think that he was very fortunate to get another Premier League job after that miserable period in Chelsea."
"He hasn't proven anything and it is beyond my mind that you can get a career as a manager just because you were a great player."
"Most likely Lampard will lose his job if he doesn't win games in the very near future and after that, he will be unemployable. No teams in the Premier League would want him. He could possibly end up like Gary Neville. Talking politics and acting stupid on TV."
"I really don't want to see Everton getting relegated as it can be really tough to rise again after such an experience. But I have to say that it can be the only opportunity, that they will take some steps back, maybe to move forward after that.
"And that is absolutely mad after all the money they have spent in recent years, but the clubs seem to have a lot of issues at this moment in time."
Julian Alvarez played amazingly during the World Cup but Parker doesn't think that he will go into the starting lineup for Man City.
"Julian Alvarez is a great player but I can't see him being a regular starter for Man City as long as they have Erling Haaland."
"Alvarez is a real working horse. He is not lightning quick and he is not the same kind of goalscorer as Haaland but he works really hard."
"But Pep Guardiola doesn´t like to play with two strikers and because of that, I think he will have a very tough time. But he will get his time on the pitch and he needs to accept that. He is young and he has great potential."
Parker says that he thinks that Chelsea is overrated in their team and that they are lacking players that fit into Graham Potter´s style of playing.
"Honestly, I think that Chelsea´s team is overrated. I never really understood why they signed Kalidou Koulibaly. He is lumbering and he is not doing anything."
"They don't have a great goalkeeper or a great centre forward. N´Golo Kanté is past his prime and Jorginho is not performing at all."
"I really don't see them being able to compete to finish in the top four. The midfield is lacking creativity. Mason Mount still has a lot of work to do to prove people wrong."
"I think that they are lucky to have Graham Potter but they don't have a single Graham Potter player in their squad."
Before we see Manchester United going head to head with Nottingham Forest, we are looking forward to next week's Aston Villa – Liverpool clash on Dec 26th, as EPL returns. The Reds would be fighting to get the points and so far have been the bookmaker's favourites for the win. Place your football bets ahead of the game next week with Parimatch.