The purpose of this article is to examine the procedure for Bet.co.za registration from South Africa on desktop and mobile devices.
Bet.co.za Registration: Step-by-Step Guide
Here is a step-by-step guide to Bet.co.za registration:
How to open a new account at Bet.co.za?
Visit the Homepage of the website and click 'Join Now'.
Enter personal details: first name, surname, date of birth and click 'Next'.
Specify a Username and Password.
Type in the optional promo code if required.

The bookmaker sends an email link which you follow to verify the account.
Confirm you are the legal age to gamble in South Africa.
Accept the operator's Privacy Policy and Terms & Conditions.
Submit your application which should be confirmed immediately.
The Bet.co.za registration process is easy and takes less than five minutes. After going through these steps, you will be ready to log in, make the first deposit and start to bet.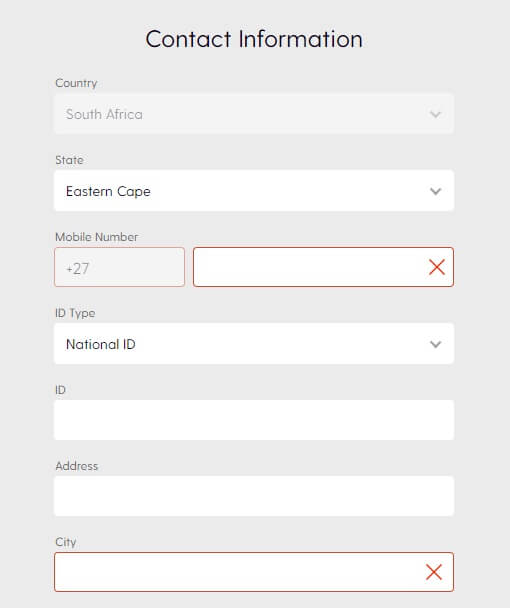 ---
---
Bet.co.za Registration on Mobile
At the time of this review, Bet.co.za did not offer a dedicated downloadable app for iOS and Android devices. However, potential new customers can join using the mobile website which is available from the mobile browser.
The Bet.co.za registration process on smartphones and tablets replicates the Bet.co.za sign up from the desktop version. Both processes are quick and seamless.
You click 'Join Now' on the Homepage to display the registration screens. You then populate the required fields, choose a strong Username and Password and enter the optional Bet.co.za promo code. A confirmation code is sent to your mobile devices.
Having entered the code, you confirm your age and click boxes to accept the Privacy Policy and Terms & Conditions.
The mobile Bet.co.za registration is complete, so you can now use the mobile site.
Mobile usage is increasing in many countries in the continent, including South Africa. Hardware and contracts are affordable, and there is a generation who only bet by mobile. There are racetracks and betting outlets, but mobile is the most popular betting platform. Individuals now expect easy mobile procedures.
That is why the Bet.co.za sign up process presents no speed or technical issues which should prevent potential users from looking elsewhere for mobile betting.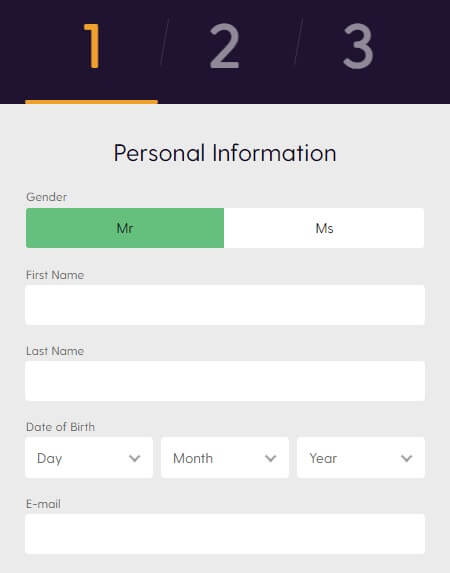 What is Bet.co.za Registration Bonus?
New customers with Bet.co.za South Africa can claim the welcome offer of up to R1,000, which comes in the form of a 100% match deposit bonus using Bet.co.za bonus code. The minimum deposit is R50 and customers opt-in to the Bet.co.za registration offer when making the first deposit.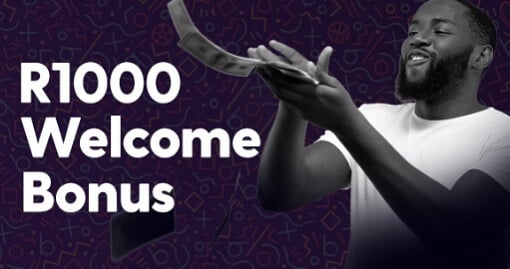 What Do You Need to Register at Bet.co.za?
In order to register with Bet.co.za you require a desktop computer or mobile device. The operator is compatible with the major hardware suppliers and iOS and Android software. You usually need a recent version of the software.
Registration involves entering personal details, an active email address, and mobile phone number. At some point, you provide FICA documents in keeping with an Act in 2001 to prevent financial abuse and money laundering.
The minimum age for gambling in South Africa is 18, so new players must provide proof they have reached that age to prevent underage gambling. To avoid a dormant account, new customers must make the initial deposit and place bets before a significant delay.
Does Bet.co.za Require FICA Documents?
New customers must send Bet.co.za originals or copies of their FICA documents. They are part of a legal set of measures to identify and prevent financial abuse. However, FICA is not only a framework used by gaming sites but is applied when there is an online exchange of money.
They are very useful to online bookmakers who deal with real money deposited using a number of methods. FICA is also a good indication of a reputable organisation that accepts and uses transfers of money.
How Do I Upload my FICA on Bet.co.za?
You scan your FICA documents and create a file for each item of paperwork and all the pages. You convert these files into a format that can be read by Bet.co.za security representatives. They are attached to an email which means the operator receives the documents instantly.
However, the information must be clear or Bet.co.za will return the documents and ask for better copies. Also, the image of the individual should confirm they are legally allowed to bet in South Africa.
How Long Does Bet.co.za FICA Take to Be Activated?
There is no fixed timescale for processing FICA by Bet.co.za. However, it is in the interests of the bookmaker to activate the documents efficiently and in a timely manner. That means a customer's identity is verified so they can deposit, bet and make withdrawals. In fact, it would be a concern if Bet.co.za was not part of this network as it would suggest the potential for unsafe gambling.
The license conditions set and policed by the regulatory body in Western Cap include FICA involvement.
Bet.co.za Payment Methods
Customers who complete Bet.co.za registration can deposit money using the following providers:
Ozow
Mastercard
Visa
SiD
Masterpass
Peach Payments
OTT Voucher
Zapper
1ForYou
Deposits are immediate and free of charge and R50 is the minimum deposit to activate the bonus. Maximum deposits depend on the method and provider. Withdrawals are processed using Bank Transfer.
They are subject to standard delays and some providers may impose a charge for carrying out the transaction. Minimum and maximum values are also dependent on the method and provider but no less than R50 and on the basis of FICA identification.
How to Login at Bet.co.za?
Bet.co.za has a pretty simple registration process and login process for punters. You can create an account and log in either from the website or from the mobile app. We've already talked you through the registration process and how you can claim any available bonuses.
For this section, we'll give you a guide on how you can log in to your account at any time after your registration:
First, navigate to the website or Bet.co.za app and press the login button which should be next to the sign up or register button.
Once the prompt asks for your login details, enter your username or email address along with your password.
Press "Login" and you will immediately have access to your account and can start betting.
There may be times when you have issues with your login. The passwords recommended by Bet.co.za might require you to use capital letters and numbers in your password and email. So, when entering those details, you must be wary of those things.
If you are unable to access your account through mobile, we recommend trying on the website before you decide to reset your password.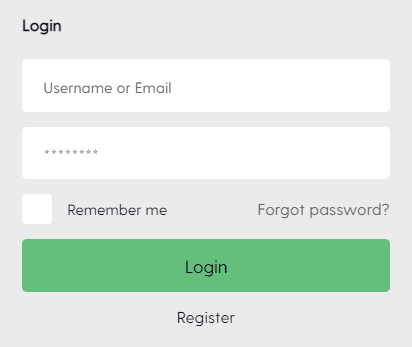 Bet.co.za Registration South Africa FAQ
How long does it take to register Bet.co.za?
The Bet.co.za registration process is not time-consuming and can be completed in about five minutes. There are required fields, and you must specify a Username and Password. However, the promo code is optional which reduces the time taken to join this sportsbook and casino.  
Where to get Bet.co.za vouchers?
A voucher is a payment token that is prepaid and has a code number. Vouchers that can be used as a deposit method at Bet.co.za can be purchased from outlets throughout South Africa. They are an efficient method as you don't need to enter much information to make a voucher deposit. 
Where to find Bet.co.za account number? 
The Bet.co.za account number is in the account settings of a registered customer after logging in to an active and verified account. The account number is unique and is always associated with one account. 
How do I verify my Bet.co.za account? 
You verify your Bet.co.za account by sending copies of FICA documents, usually in a file attachment to an email. However, there is the option to send the original documents by post, but this option takes longer than using email and you may have to wait several days for the brand to return them.   
How long does Bet.co.za ID approval take? 
FICA documents should be processed within 24 hours but the bookmaker does not give any guarantees. However, the operator employs dedicated security staff whose main job is to verify an account by examining FICA paperwork.