Esports is now a major sport on some of the best betting sites in South Africa with its section, betting markets, and special bonuses. There are also options to place value bets on esports games. In this article, we look at the ins and outs of esports betting.
Esports Betting Predictions
There are currently no new tips. Check again later.
Esports Betting Explained
Esports betting is a branch of betting specialising in placing bets on esports games. While esports will refer to almost any video game that can be played on a console or PC, esports betting will focus on the competitive games organised either by the makers of a game or independent players.
How to Bet on Esports in South Africa?
Here is a step-by-step guide on how to bet on esports.
Choose an esport genre and tournament
A general rule of betting is to be familiar with the games you bet on. And as in normal sports, there are many options when it comes to the type of esport games available. These different options have different styles of play and how a player might win a game.
So your success at betting is understanding the different genres and titles of esport games and tournaments and how to bet on them.
Select a bookmaker to bet with
The second step is to choose a bookmaker for betting on esports. Traditional bookmakers have since offered betting options, and the number of events available continues to increase. Some betting sites even offer special bonus options for betting on esports. However, in recent times, there are now specialised esports betting sites.
You get several options on esports betting markets and very niche esports games with specialised betting sites. With the traditional betting sites with esports as a section, you get competitive odds and some bonus options for betting.
Choose a betting option
The basic option in betting is classic money betting. You stake money on an outcome, and if your predictions are correct, you win some money. But there are other esports betting options.
The first is skin or item betting. In this form of betting, you bet on the different cosmetic items that players use in the different games. Bettors that are also esport players will enjoy this form of betting. Also, there is the challenge betting which is simply challenging another bettor with the bets you place.
Whoever has the most correct predictions after the time limit wins the challenge bet. Finally, there is the esports jackpot. This is similar to a normal sports jackpot, as bettors can bet a small stake on a series of outcomes and win large prizes.
Other betting options are pool betting, betting on streamers, social betting, etc.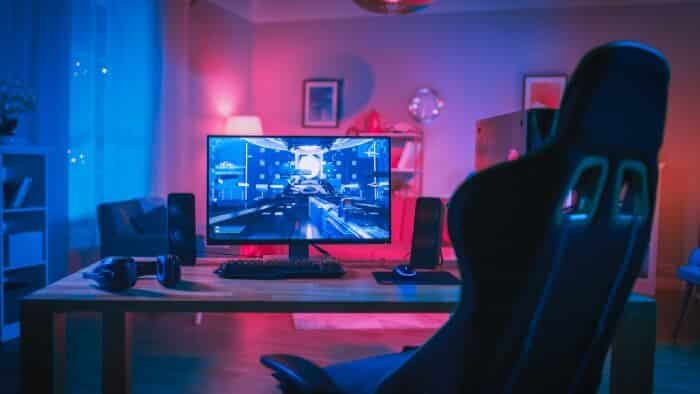 What Are Esports Betting Markets?
The different esports games have different rules and progression of the play. So the esports market for a particular game might be significantly different than another game.
However, some markets are general, like the match winner market and the over/under market. Below we analyse the popular betting markets common to almost every esports game.
Match Winner
As it is in normal betting, the match-winner market contains the predictions of the winner of a game. However, most esports betting sites' match-winner markets do not have the draw option. This makes it a two-way market instead of the standard 3-way.
Outright Bets
With outright bets, you bet on who wins a tournament or league instead of betting on the winner of a single game. Most esports tournaments have strong favourites, so before the tournament begins, you can predict the final winner and stand a chance of winning.
System Bets
While this is an advanced form of betting, system bets are available for betting. To place system bets, you have to make at least three selections and then combine them in such a way that one losing game doesn't affect the outcome of your bet slip. Alternatively, you can place normal accumulator esports bets if you prefer to keep things simple.
Handicap Bets
This betting market offers an advantage to the underdog so that the other team has to overcome that advantage before they win. In games or tournaments with strong favourites, placing handicap bets against the favourite or for the underdog has a better value than match winner bets.
Game-Specific Bets
Popular games such as League of Legends or Dota 2 have specific events that can be wagered on, such as winning a map. CounterStrike will offer the option of betting on the team with over/under ten kills. Most game-specific bets are found on specialised esports betting sites.
What Are Esports Betting Odds?
Just like in normal betting, esports odds can take various formats. For example, there are the fractional odds or UK odds, the decimal odds, the line odds (US odds), and many other kinds of odds. However, we will analyse these three types below.
Fractional Odds
Popularised in the UK, fractional odds present the odds of an event in a fraction. This numerator is the amount you can win if you stake the denominator. For example, a 7/5 means that if you stake R5, you can win R7. A 2/5 odd means for every R5, you win R2.
Decimal Odds
Decimal odds are the most common in South Africa. To calculate your winnings with decimal odds, multiply the odds with your stake. For example, a 1.3 odd means you can win R13 if you stake R10 and R130 if you stake R100. Also, you can use a bet calculator.
Line Odds
These are the odds with either a negative or positive sign in front of them. A +160 odd means that a R100 stake can bring out R160 in winnings, while a-120 odd means that you need to stake R120 to win R100.
What Are the Best Esports Betting Sites?
We reviewed several bookmakers that offer betting for esports games and what they have to offer. Here are some of them.
Hollywoodbets Esports Review
This operator offers an impressive esports section that will satisfy even the pickiest customers. All the most prominent leagues and tournaments are available, so make sure to check the Hollywoodbets Esports section to see what's on offer.

Betway Esports Review
There is an esports betting section on Betway with popular games like StarCraft, League of Legends, and Dota 2. In addition, the bookmaker has live betting and streaming available for esports games.

Bet.co.za Esports Review
On bet.co.za, you will see several esports games and tournaments from games like CS: GO, Dota 2 and League of Legends. Also, the brand offers pretty competitive odds.
Best Esports Games to Bet on
Just as the popularity of esports games increases, there are always new titles for bettors to bet on. But some esport games have been around with several tournaments and leagues that you can bet on.
Such games like League of Legends, Counter-Strike: Global Offensive (CS: GO), Dota, and Call of Duty. We analyse the different aspects of betting on these games below.
League of Legends Betting
With the highest number of viewers for any esports game, League of Legends betting is quite popular. The game involves a team of players competing against another team. The objective is to capture the base of the other team.
To achieve this, a team has to break down the barriers leading to the other team's base before they can attack it. In addition, there are other computer-controlled enemies such as Drakes, Elder Dragons, Rift Herald, and Barons. The teams have to destroy these enemies to gain an advantage over the other team.
Some popular League of Legends betting markets include first kill, over/under for the number of times a team kills a baron and first to destroy a turret.
Call of Duty Betting
Call of Duty is one of the most popular first-person shooter games available. The game can be single or multi-player and involves completing missions. The difficulty of the mission increases with each level and the first player to complete all the missions is the winner. esports bets on this game can be in the match winner market or the over/under on the number of kills.
CS: GO Betting
Even though Counter-Strike: GO is a shooter game like Call of Duty, it is primarily a strategy game. In CS: GO, two teams of five players compete against each other in several rounds. Each team gets to play the offensive and the defensive part.
In the offensive, a team has the objective to plant a bomb, detonate it, and kill the other team's characters. At the same time, the defensive team aims to prevent the bomb from being planted or detonate it and wipe out the opposing team.
Each team has limited weapons at the early stages of the game and can get better weapons by buying them with money earned by completing side events in the game. The betting markets for this game include the match-winner and the over/under market for the number of wins.
FIFA Esports Betting
FIFA esports is a football simulation where two players compete for the winner. Football fans will certainly want to place esports bets on these games as it has similar markets to normal football betting. They are always part of a bigger tournament. Several tournaments are held annually, but the biggest is the World Cup, of course.
Dota 2 Betting
Dota 2 is the second installation of the Defense of the Ancients game. This game is similar to League of Legends as they are both Multiplayer Online Battle Arenal (MOBA) games.
In Dota 2, two teams of five players have the objective of destroying the enemy base. But to do this, they have to overcome several obstacles. There is only one computer-controlled enemy called the Roshan that the teams have to kill to gain special rewards.
The popular betting markets for Dota 2 include the match winner market and over/under on the number of kills. There is also an option to place an esports bet on the team to kill Roshan first on some bookmakers.
Esports Betting Tips
To succeed in esports betting, here are some betting tips.
Start Small
While betting on esports follows a similar format to normal sports betting, they are not the same. So it is advisable to start small. Place esports bets on familiar games with small amounts of money, and when you feel more confident, you can increase the amount.
Understand the Games and Betting Markets
Make an effort to understand how esports games work. There are so many games, so you will have to invest a good amount of time. However, you can also focus on a few favourite games and understand all there is to know about the games and the betting markets.
Check for Odd Differences
As esports is still in the growth phase, bookmakers will try out several ways to calculate the most profitable odds. That means the difference in odds among bookmakers might be significant for some games. So always check for this difference before placing esports bets and choose the bookmaker with the best odds.
Keep a Betting Record
As with normal betting, keeping a betting record is very important. You need to set and keep to some financial limits on the number of bets you place. And to achieve that, you need to keep betting records.
Bet on Popular Competitions
Several esports competitions are going on simultaneously, so it can be overwhelming which one to focus on. So while starting out, it is easier to focus on popular competitions. This is because there will be more tips from esports prediction sites that will be helpful in making correct predictions.
What Are the Best Esports Betting Strategies?
We have elaborated on some of them below.
Look out for Bookmakers with Esport Bonuses
Look for bookmakers with esports welcome bonuses or some other form of bonus. You can also consider betting sites that offer only esports games for betting.
Try the Live Betting Feature
The most popular form of betting is the live betting feature when it comes to betting. This is because things change faster in esports than in traditional games, so you can make better predictions by following the games live and placing in-play bets.
In addition, most games are live-streamed on Youtube and Twitch so that you can follow the games on those platforms.
Know the Teams
Esports teams and players are the stars of the game and can be the reason you have a winning bet. So take your time to research the teams playing the esports games you bet on. Most teams have websites and social media accounts. They are also frequently featured in the media, so you have enough sources to get your knowledge.
Esports Betting Review
Esports games and betting are here to stay, and there has been a steady growth in the number of players and teams. Some bookmakers like Betway are even sponsors of some teams and esports tournaments. We believe the tournaments will even get bigger.
Betting on Esports in South Africa – FAQ
Esports betting in South Africa is gaining momentum, and we have analysed all the different esports games and tournaments in this article. More importantly, we have also looked at the best betting tips for esports. We have come to the end of this article, and here are some frequently asked questions about betting on esports in South Africa.
Is betting on esports legal?
Yes, it is legal. Licensed bookmakers in South Africa have the legal right to offer esports betting on their sites.
How do I bet on Esport?
Betting on esports is similar to betting on normal sports. You can stake money on predictions in the esports markets. You can also place bets on skins and items useful for esports players.
There is also an option to participate in a challenge bet where you place bets to challenge another bettor, where the bettor with the most correct predictions is the winner. In addition to the above, esports jackpots present another format for bettors to place bets on esports games.
Can you draw in esports?
Yes, you can draw in esports games. However, this is not a very common option as most esport games are part of tournaments that must produce one winner at the end of the tournament.
Can you bet on gamers?
Yes, you can. Betting on gamers is a common form of esports betting, especially on sports simulation games or Player vs Player games like Mortal Kombat.
What are the types of tournaments?
There are global tournaments of the big games in the esports betting space, such as the League of Legends World Championships and The International (TI). There are also local leagues and smaller tournaments that lead up to the bigger tournaments.