Placing a bet on cricket can provide a great deal of profit-making opportunities. There is a range of tournaments available to bet on, comprising of both domestic and international competitions.
Cricket betting odds are available with the majority of Indian bookmakers. No matter your choice of a bookie, you should have the opportunity to bet on cricket markets throughout the year.
If you're new to betting on cricket, we're here to help. When you first approach the game, it can be difficult to gauge which markets are most appropriate. Which cricket odds suit your betting style? We'll discuss how you can assess cricket betting odds in this guide.
Even if you bet on cricket regularly, we still a variety of cricket tips for you to peruse. Learning new betting techniques and strategies can put you in a better position to make good choices.
Cricket Betting Odds Explained
Cricket odds might seem confusing at times, particularly those who are new to the betting scene. What do odds represent? How can you tell if odds offer value?
These are common questions with cricket bettors. However, there are ways in which we can work out the value of cricket betting odds ourselves. Doing so can help choose bets that offer value.
How To Understand Cricket Betting Odds
Cricket odds are a way of displaying the probability of a particular event occurring. To explain this thoroughly, we'll use an example. England is playing Australia in an Ashes Test at Lords. Your bookmaker has England to win priced at 3/1. 
What chance do these odds represent? Well, it's reasonably simple to work out. We can use the following calculation to determine the implied probability of the England victory.
We divide one by the two numbers in the fractional odds. We then multiply this number by 100. Our calculation shows that the bookmaker has given England a 25% chance of winning.
Now, let's say you've done your research and you've discovered Australia's top two wicket-takers are out. You've also studied recent form and found that England has made over 350 runs in each of their last ten Test innings.
Through this information, you might conclude that England has a much higher chance of winning than what the bookmaker odds suggest. In other words, you've found a value bet. 
What exactly is a value bet? In essence, a value bet is a wager where the chances of an event occurring are greater than what the bookmakers think. 
In our above example, we believe that the odds on England to win should be much shorter than what the bookmaker is offering. 
Don't be put off by the thought of needing to calculate probability. We recommend that you do, but there are betting sites that can do this for you.
How Do Cricket Betting Odds Work?
Let's take our example a step further. We think we've found a value bet on the Win market for an England victory. So, if we're correct, how much do we stand to win? For ease, we'll say we place a ₹10 bet on England to win. Before we go further, it's important to point out that you should only spend what you can afford to lose.
So, ₹10 on odds of 3/1 are reasonably simple to work out. You stand to win ₹30, plus you'll get your stake back. What if the odds are different? Odds of 11/4, for example, can be much more difficult to calculate.
The easiest way of doing this is to convert the fractional odds into decimal odds. We can do this by dividing the numbers in the fraction, then adding one, like so:
So, we have odds of 3.75. If we place ₹10 on these odds, how much do we stand to win? We simply multiply our stake by the odds.
If our bet is successful, we will receive ₹37.50 back from the bookmaker. This means we've made ₹27.50 profit.
Again, it's important to reiterate that you don't need to be a mathematician to bet wisely. When you enter your stake online, your potential returns will be displayed on your betting slip. However, it's a good idea to get into the practice of calculating your odds.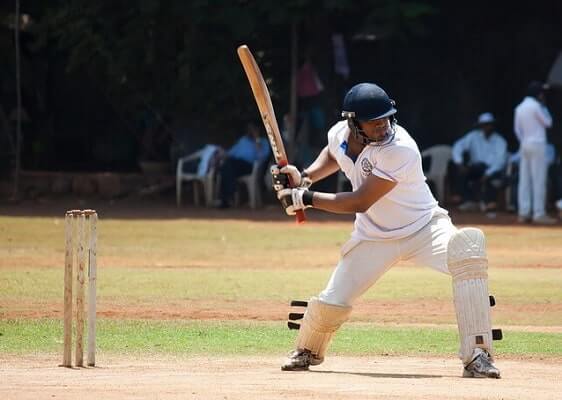 Main Cricket Betting Markets
For major international cricket events, the best bookmakers provide upwards of 30 separate betting markets. For example, we researched the markets available for England v Australia in the 2nd Ashes Test in 2019. We found that the majority of bookmakers in our study offered between 35 and 40 separate markets for this game. 
The markets available for our example included the following:
To Win The Match

Man of the Match

Top Bowler

Top Batsman

A Hundred To Bet Scored In The Match

Total Runs In The Match

Most Match Fours

Total Match Sixes

First Wicket Method

Highest Individual Score
There are plenty of markets available on domestic cricket, too. Most betting sites for cricket offer a similar number of markets on T20 Blast matches and other domestic competitions. 
Let's take a closer look at the most popular cricket odds and markets.
Match Betting
The most popular way to bet on cricket is to bet on the result of a match. In general, one side will always win a game, withdraws reasonably rare. If, though, the weather throughout a Test Match is bad, this usually results in a drawn game.
Outright Winner
Outright markets are also a common form of cricket betting. Betting on the overall winner of a tournament or series can provide value, particularly if you place your bet before the competition has begun.
Outright winner markets are available throughout a tournament. This market will be withdrawn once a winner has been decided. For example, let's say the West Indies are playing Pakistan in a five-match series and go 3-0 up. The result of the series has therefore been determined, even though there are still two matches to play.
Tied Match
Tied matches are rare in cricket. As we touched upon earlier, draws are most prevalent if a game is negatively affected by the weather. If, though, you see that the forecast is predicting rain throughout a match, betting on the draw before the game could be worthwhile.
Top Batsman
Top Batsman betting is amongst the most popular individual match or series markets. The same can be said for the Top Wicket Taker market. Research which batsmen are in good form going into a game or series. It's also a good idea to assess the styles of bowlers the opposition possess. Check the stats for how well a particular batsman performs against different types of bowlers.
The Top Batsman market is also available as an Outright bet. You have the option to bet on the top-scoring batsman in the World Cup, for example. 
Handicap Betting
If you bet on other sports, you're probably familiar with Handicap betting. In cricket, this form of betting works slightly differently to what you might expect from a football Handicap.
The easiest way to explain Handicap betting in cricket is to use a limited-overs example. Let's say that Lancashire is playing Yorkshire in a 50-over match. Lancashire bat first and score 300 runs. 
A bookie could then add a Handicap. We'll say they give Yorkshire a 50.5 run advantage, and Lancashire a 50.5 run disadvantage. We place a bet on Yorkshire + 50.5 If Lancashire loses the game or don't win by more than 51 runs, we win our bet.
Best Cricket Betting Strategies
To give yourself a better chance of success when you bet on cricket, there are several strategies you can employ. We've listed our top cricket tips below.
Number one in our cricket betting tips list is, though, never spend more than you can afford to lose. It can be tempting to place a bet without putting much thought into it. This is particularly true of online betting.
Once you've deposited into your betting account, it's easy to quickly run through this amount. Only deposit what you can afford to part with, and always think seriously about the bets you want to place.
Research Conditions
Conditions can play a huge part in dictating a game. Another one of our cricket tips is to research the pitch conditions carefully. The pitch can have a massive impact on the result of a game. 
Weather conditions are equally as important. Dry, sunny conditions typically work in the batting team's favour. A dry pitch means little movement in the ball, which can lead to plenty of runs scored. It also makes it much more difficult to take wickets.
In contrast, overcast conditions are conducive to bowling. Seam bowlers find it easier to get swing and movement off the pitch. This makes it difficult for batters to judge the line of the ball as it approaches.
How old is the pitch? This particularly applies to Four Day and Test cricket. A Day 4 or 5 pitch can be difficult to bat on, with much more in it for the bowlers. At the toss, team captains pay attention to this too. Generally, captains will choose to bat first, if conditions are favourable, so the opposition will most likely be batting on the final day.
An older pitch is also favourable for spin bowling. Good spinners can find much more turn and bounce on a well-worn pitch, rather than on a new wicket.
Look At Player Statistics
Another way of increasing your chances of picking the right bet is to study player statistics. For example, it's a good idea to look at average runs scored and strike rate. Has a particular player achieved a good record playing on English pitches? Do other players suit subcontinent conditions?
Similarly, you can find player stats focusing on how well that player has done against seam bowlers and spin bowlers. If you want to bet on a batsman to score a 50, for instance, have they struggled against spin in recent games? Does the opposition possess an excellent spinner? Or, if a player is expected to face a barrage of seam bowling, it's a good idea to check out their previous record against the pacers.
It's also important to check out a player's recent form. If they've struggled for runs in recent games, their lack of time at the crease suggests they might struggle.
Cricket betting tips can help you in this aspect too. The best cricket betting tips will analyse previous statistics to come up with a prediction. Now, you don't need to follow this prediction. However, reading the explanation can help you understand how seasoned punters approach their betting.
In-Play Value
In-play cricket betting can be a fantastic way of betting on the sport. It's important to follow the play as it happens to choose your live bets wisely.
There are several aspects you can consider when you bet in-play. Has a batsman come in who is renowned for scoring quickly? A bet on the number of runs scored in the next over might be worth considering.
Similarly, are wickets falling quickly? A couple of quick wickets with two new batsmen at the crease could spell danger for the batting side. Batters are at their most vulnerable when they first come out to bat. A bet on a wicket to be taken in the next over could also be a consideration.
Find The Best Odds
It sounds like an obvious thing to point out, but finding the best odds each time you bet is hugely important. It's worth the time to compare odds available at several different bookmakers. Why? If we regularly take shorter odds than what's available elsewhere, we miss out on profit.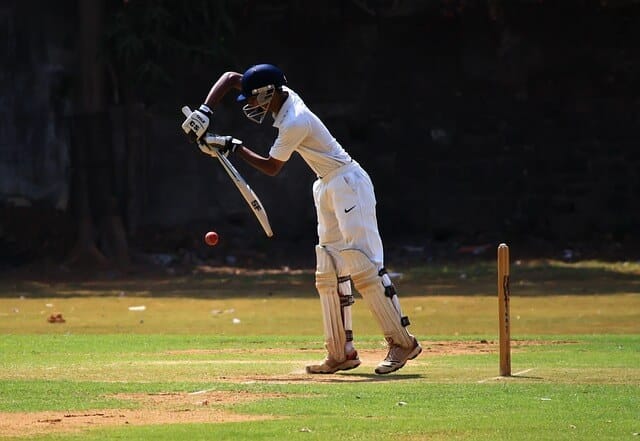 Main Cricket Events To Bet On
There are a huge number of cricket events available to bet on. From major international tournaments to domestic leagues, fans of betting on cricket should be able to find a market. Let's take a look at the most popular tournaments to consider when you bet on cricket.
IPL
The Indian Premier League is arguably the most famous Twenty20 domestic tournament in the world. The best cricketers from across the globe ply their trade in this league. Individual match markets and Outright betting options are available at almost every Indian bookmaker.
The Ashes
The world-famous Ashes is a particular favourite for British bettors. The Ashes are played around every two years (though sometimes held slightly earlier or later). The rivalry between the two sides keeps viewers and bettors interested throughout the series.
The Ashes is arguably the most popular Test series to bet on worldwide. Bookmakers cater to fans of betting on this prestigious event in many ways. Price boosts are extremely common, along with a range of Ashes-specific promotions.
World Cup
One market worth talking about here is the To Make The Final bet. There can be plenty of value to be found here. For example, New Zealand was not amongst the favourites to make the Final this year but they did just that. Should it have been a surprise? The New Zealanders also made the final four years earlier, and possess a pretty decent one day record.
So how can you make the most of World Cup betting? One focus should be to follow the results of each participant's one day form in the lead up to the tournament. Consider which sides are in form, who possess quick run scorers and which teams possess consistent wicket-takers.
Twenty20 World Cup
It doesn't make the headlines as much as its 50 over counterpart, but the Twenty20 World Cup is worth considering. In this format of the game, batters take many more risks at the crease. This can mean a huge number of runs scored in a short space of time. Or, plenty of wickets falling.
Betting accurately on a Twenty20 World Cup is a difficult task. One market worth considering here is the Method of Wicket. Batters need to score, and score quickly. Attempts at hitting sixes are more common in this form of the game. This also, though, increases the risk of getting caught.
Best Indian Betting Sites For Cricket: Current Offers And Bonuses
Almost all bookmakers in India offer cricket betting opportunities. It can be difficult to assess which bookmakers are worth your time. In the table below, we've displayed our top choices for cricket betting. 
Betting On Cricket Online
With the continued popularity of online betting, it's even easier to place wagers on cricket. This option of online cricket betting, though, can come with problems. Yes, it's easier to bet on cricket, but it's also easier to overspend. Always approach your online cricket betting with a staking plan.
Cricket betting tips can help you pick the right bets. As we mentioned earlier, it's important to learn how an experienced bettor approaches odds and markets.
The International Cricket Council governs three formats of the game. These are Test Cricket, One Day Cricket and T20 Cricket.
Betting On Test Cricket
Generally, Test Cricket matches take place over five days. This is particularly the case for international Test Cricket, though four-day games take place occasionally. County Cricket matches usually take place over four days.
Test Cricket is seen by purists as the most important format of the game. As its name suggests, this form of cricket tests the mental and physical attributes of players. Conditions can be gruelling, particularly when playing in hot conditions. 
When you bet on cricket, take into consideration how many overs have been bowled in the day's play. A typical day in Test Cricket can see 90 overs bowled, extremely tiring for the bowling team. This can affect a bowler's wicket-taking ability.
Betting On One Day Cricket
One Day Cricket can be played as a one-off game or as part of a series. Betting on individual limited-overs game or Outright markets are options for you. 
If you're looking to bet on this form of the game, it's important you learn the rules. They can differ from Test Cricket. For example, fielding restrictions apply between the first ten and last ten Overs of an innings.
Betting On T20 Cricket
Viewing figures are rapidly increasing for T20 cricket. Along with it, betting on this format has also increased. As we discussed earlier, it can be much more difficult to get T20 bets right. With batters taking risks at the crease, it can be difficult for any batter to make a 50 or a century. Bear this in mind when you place bets on Runs.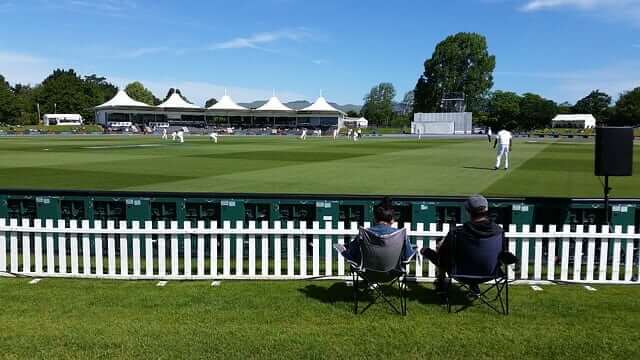 How We Selected Our Bookmakers For Cricket Betting
Earlier, we provided our top bookmakers for cricket betting. What makes these operators stand out from the rest? When you're looking for a cricket bookmaker, take the following criteria into consideration.
Betting Offers

Odds

Betting Markets

In-Play Betting

Live Streaming
How to bet on Cricket conclusion
Now that you have read this guide, you will understand how to bet on cricket events that take place each year. You can see an overview of this guide bellow.