We have compiled a comprehensive betting on cricket guide, which comes in handy for both beginners and advanced punters. Also, check the best betting sites with reasonable odds on top cricket markets.
Cricket Betting Predictions

mlk85
Yield: -3.45%
Sydney Sixers
vs
Melbourne Renegades
Big Bash League
08/12 09:15
Over 303.5 points
Sydney Sixers and Melbourne Renegades will be playing against each other in Big Bash League. Sixers are slightly favorites as per the odds. Both teams have some powerful batters in the line-up as Smith,...
---
---
Cricket Betting Explained
South Africa has a huge cricket presence, and the country has a solid cricket team. For this reason, major bookmakers have launched betting businesses on this sport. After identifying the best platforms, you need to learn a new adventure of wagering on this beautiful game.
Betting on cricket is not so complicated, but as a new player, you must learn the basic aspects. Therefore, the steps listed below will guide you on how to begin this new adventure.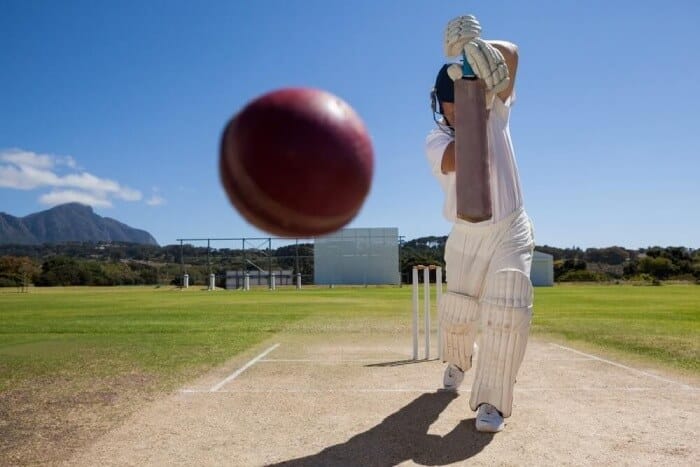 Select a Reliable Cricket Betting Site
Choosing a good betting site is one step into a successful betting experience. Before you do anything else, conduct thorough research to identify a bookmaker that suits your needs. For instance, go for a platform with a good history unlike new sites with little information.
Sign Up with the Site of Your Choice
After identifying a suitable betting site that you fully trust, you can now create an account with it. Remember that the betting site will demand that you submit correct personal and banking details. You will also have to submit your ID number to confirm that you have attained the correct betting age.
Make Your First Deposit
You definitely want to play with real money, so you will have to make your initial deposit. Depending on the choice of the bookmaker, you will have a minimum and maximum limit of the amount to fund your account.
Claim The Welcome Bonus
No doubt that good bookmakers have welcome offers for their new clients. After making your first deposit, claim the welcome bonus, which is a percentage of your first deposit. However, you must be aware of the terms and conditions to avoid any challenges trying to retrieve your offer.
Start Betting
After complying with all the above steps, you will be ready to start betting. Look for favourite cricket events on the site and place your wagers. However, only settle on markets where you can place a high value bet and which has a high winning possibility. Check our tips on how to select the best market in the section below.
How to Bet on Cricket?
The process of betting on cricket is simple, but placing the right bet with a high winning possibility is what brings challenges. A new player needs to learn the finer details of placing a correct bet. The process is general, and it cuts across all the bookmakers.
However, there might be slight differences, although not so significant. The following steps will guide you on how to wager on any cricket event after registering an account with your favourite bookmaker:
How to bet on cricket in South Africa?
Sign up/log in to your preferred betting site.

Navigate the site to the sports section and choose cricket as the favourite sport.

Click on the country or league that you would love to bet on.

Identify the specific event that you want to wager on. Here, you will now have to analyse the specific possible outcomes and choose the one you feel may come to pass.

Enter your stake.

After choosing the possible outcome on your bet slip, the bookmaker will automatically create a slot for you to key in the amount of stake. You can use the bet calculator to see the value you get depending on the amount staked. Again, take note of the minimum and maximum stakes to avoid any challenges.

Confirm your bet.

This is the last process where the bookmaker will prompt you to confirm that all the details are correct. If this is the case, press the 'Confirm bet' button.
What Are Cricket Betting Markets?
Like any sport, cricket has a range of markets for players to explore. If you are just getting into this industry, you will be surprised at the massive variety of bet types you will encounter. More markets mean that players will have greater opportunities to place bets.
Cricket markets refer to the different outcomes with specific odds that a punter can encounter within a single event. Cricket is diverse compared to common games like football. So many activities take place in a match, so you have plenty to bet on. Below are the popular cricket markets you will come across in your betting journey.
Match Result
This is the most popular market known to many punters. It is also the easiest because you have to predict who the winner will be at the end of the match. More options under this market include home team to win, away team to win or a draw.
Coin Toss
Cricket matches are quite unique. In every game, the captains come together to toss a coin to determine who takes the first bat or bowl. The captain that tosses the coin the correct way chooses what their team does first.
You find that this is a whole event worth betting on before the real match starts, and that is one feature that makes cricket a darling of many punters.
Most Fours
One of the results in cricket is the fours which refer to the runs that the batting team scores. A score is recorded if the batsman hits the ball into the boundary rope or bounces to go over it.
Therefore, this market allows bettors to wager on a team that is likely to register most fours after the game ends. As a new bettor, look out for the team with more big hitters to give you a winning result.
Overs/ Unders
This is another regular bet common with other sports like football. It implies that you predict whether the result of the match will be more or less of a particular threshold.
In the case of cricket, punters can wager on sixes, wickets, and fours. Although they are very risky, you will find a lot of fun in the dynamics of this sport.
Top Bowler
This is another simple market almost similar to the match result. Here, the bookmaker allocates odds to both competing teams, and the bettor is required to select the team that will emerge with the top bowler in their encounter.
Team with the Top Batter
In the same way, the bookmaker allocates odds in the top bowler market, so does it provide in this market. You need to wager on the team that will eventually produce the top batsman in the match.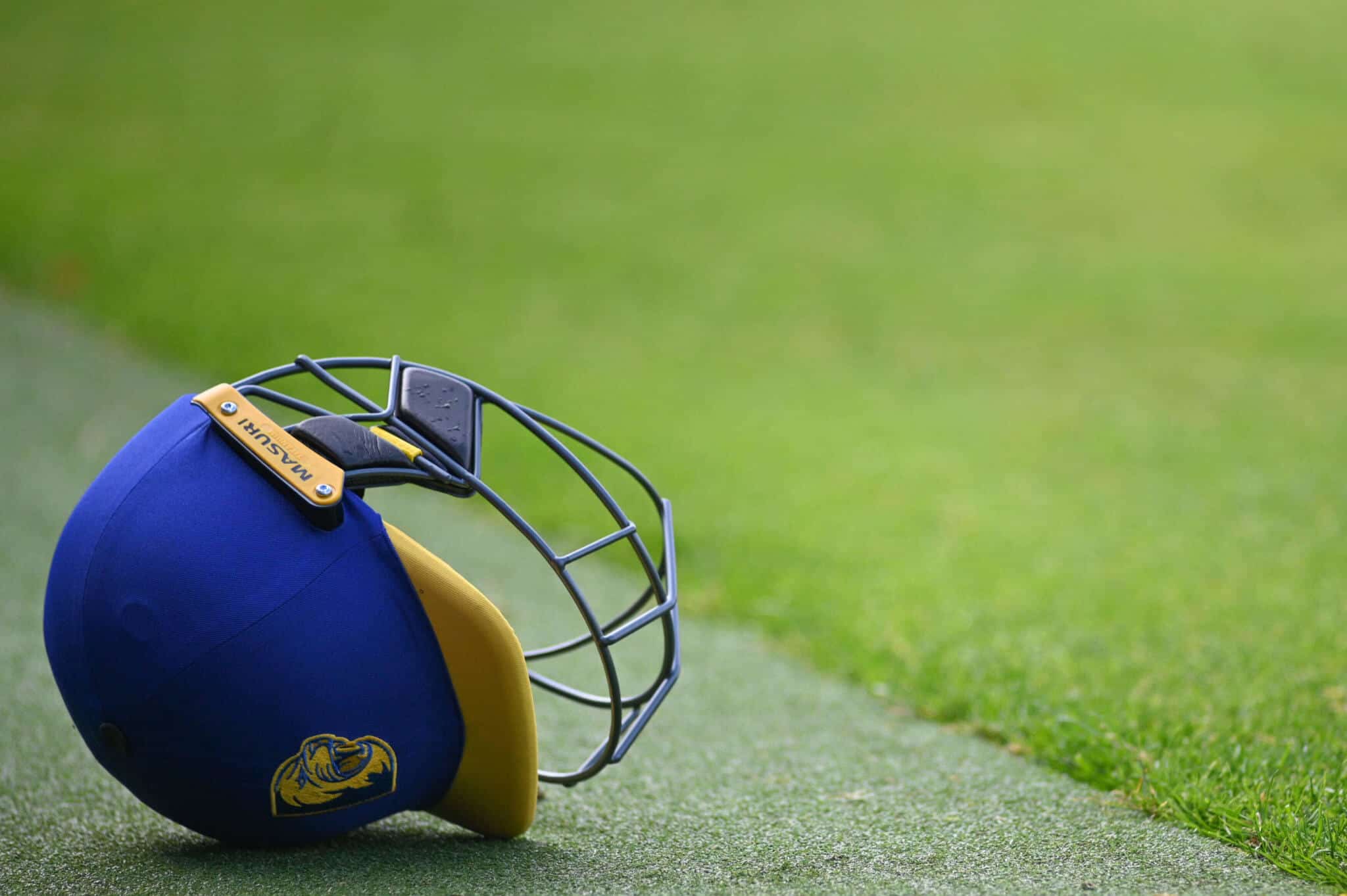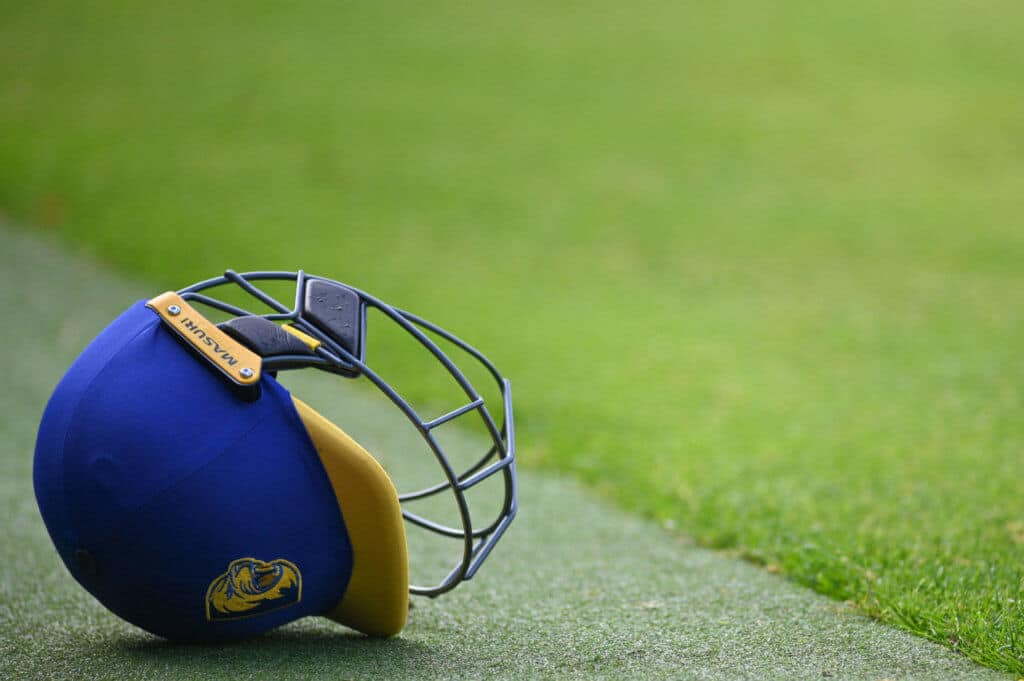 What are Cricket Betting Odds?
After learning an idea about betting on cricket, you need to explore other important factors, key among them the odds. Cricket-betting odds can build your strategy or entirely break it. As you select your favourite betting site, odds should be top of your priority so that you choose a bookmaker that provides the best odds in the industry. Odds act as multipliers to your wager, meaning better odds can lead to higher winnings.
You cannot ignore the importance of odds in a betting strategy. In cricket, they work similarly to other sports. For instance, bookmakers will always allocate high odds to events that are less likely to occur. Sure, matches with a clear favourite will have very low odds. You can establish your possible win by multiplying your stake with the value of odds for a specific event.
What are the Best Cricket Betting Sites?
In your search for the best online cricket betting sites, you can consider the bookmakers below as the best in South Africa. They have the best features that can boost your winnings and spice the entire betting experience.
How to Bet on Cricket at Hollywoodbets
Some of the attributes of this betting site include:
Decent betting odds
Vast betting coverage
Vibrant live cricket betting feature
Great cricket bet builders
Plenty of outright cricket betting
How to Bet on Cricket at Betway
Betway is probably the best cricket betting site in South Africa, courtesy of the following factors.
Competitive cricket odds
Top betting markets
Awesome cricket betting features like cash out and bet builders
A sleek betting interface that is easy to navigate
Massive cricket leagues to wager on
How to Bet on Cricket at Bet.co.za
This bookmaker is equally up to the task of providing top-of-the-range services to players in South Africa with attributes such as:
Wide cricket betting market
A perfect interface
Excellent odds
Top cricket outrights
Competitive international leagues
Cricket Betting Tips
Successful betting on cricket requires that you employ a few tips. While you may not get everything right, you are likely to win many of your wagers with the suggestions listed below.
Research
The most important thing to do is to study the sport and understand all the fine details. For instance, you must know the best bowlers and the best batting partnerships, among other details.
Use the internet to watch a few games and understand the history of each team to grow your knowledge. While the game can sometimes be unpredictable, you will have enough information to make the correct prediction.
Be wary of Draws
It is highly unlikely that a game of cricket will end in a draw. For this reason, many bookmakers will entice players with very high odds to bet on them. Do not be fooled by these inflated odds to wager on draws because you will definitely lose your money.
Try Live Betting
This is one of those cricket betting tips where you realise that other markets such as most fours and overs/ unders come to life when you switch to live betting. If you are comfortable with live bets, you should consider this market. However, new punters should focus on pre-match bets because live bets are tricky and overwhelming.
Use Bonuses and Free Bets
Bonuses are given freely by the bookmaker. Therefore you will not incur any losses even if you took the greatest of risks. Risky bets can carry massive rewards, hence a player can potentially win big if they are lucky to make the correct prediction.
Check the Weather Conditions
All sports are affected by weather conditions but cricket is most affected because of the nature of its results. For instance, batsmen are likely to score more runs under calm weather with no wind.
On the contrary, bowlers will be in for a very successful match under humid weather with heavy overcast.
Home Ground Advantage
Home teams will always prepare the pitch to favour their bowlers and batsmen. These players also understand the terrain of their ground, whether there is grass or a hard ground at a specific location. For example, a hard ground that turns dusty sometimes will favour spinners.
What are the Best Cricket Betting Strategies?
A betting strategy is an exact skill you employ at the moment you are placing a bet. Some of the cricket betting strategies have been discussed below.
Choose Events with Odds Higher Than 2.0
The main aim of betting is to make an income. Therefore, while betting, choose cricket events that will, at the minimum double your wager in case you win.
Flat Betting
This strategy is ideal for new punters, and it entails betting on cricket with the same amount of stake despite the number of wagers. Flat betting is suitable for cricket events because it minimises risks because you cannot significantly exhaust your bankroll. If you are risk-averse, choose a small flat bet.
Place Multi Bets
Betting on a single event is not as productive as wagering on multiple events. Therefore choose various matches with attractive odds and build a formidable multi bet. All the odds will be multiplied to provide you with an outcome if correct.
Which Cricket Event to Bet on?
For new punters joining the cricket betting industry, you need to know top events with quality matches to bet on. Check out the list below for some of the events.
IPL Betting
The Indian Premier League is, by all means, the next big thing in cricket betting. It is popularly referred to as the IPL and it draws a lot of excitement globally. All the top guns in the sport are players in this highly revered league.
T20
The cricket governing body has recently introduced T20 or Twenty20 as a new variant in the game. It is different from the normal one-day matches because it comprises 20 overs of game-play. It is a short match lasting close to 80 minutes for every innings. The interval between the innings lasts for 30 minutes.
International Test Cricket Betting
This event captures other competitions across the world, including ODI and T20 clashes. When these international events happen, bookmakers will always alert the customers. They provide a perfect chance to win, apart from the massive entertainment they provide. If you are a staunch cricket bettor, always scan for such events whenever they come on the horizon.
Cricket Betting Review
Cricket is an interesting game bearing a lot of features compared to other sports like tennis and football. This dynamic nature provides massive opportunities for punters to wager on multiple markets. As long as you identify the best site, you will relish a satisfactory betting experience. There are more than five markets to wager on. This is adequate for any kind of player.
Luckily, most top sportsbooks in South Africa have competitive odds. You are advised to build a formidable betting strategy if you want to register many wins. Also, check out some reliable online cricket betting tipsters to access useful cricket betting tips that will boost your winning chances.
Lastly, do not confine yourself to the South African jurisdiction. Explore international events, including the famous IPL. It is a perfect chance to grow your betting scope.
Betting on Cricket in South Africa – FAQ
Here are the answers to some popular questions regarding betting on cricket.
What is online cricket betting?
It is a service provided by bookmakers where players can access and wager on cricket sporting events.
How to read cricket betting odds?
Click on the cricket events provided by the bookmaker, and they will automatically display the odds.
What is the best way to bet on cricket?
The best way is to create a betting strategy that has the potential to win most of your predictions.
How can I bet on IPL in South Africa?
Create an account with any bookmaker offering international cricket leagues, including the IPL.
What is two-way betting in cricket?
It is a scenario where a cricket event has two possible outcomes, and a player has to predict the right one.