Each way bet is a terrific strategy that will give you a return on your stake. It is one of the low-risk betting options used by punters on the best betting sites and we will be looking at it in our review.
Each Way Predictions
There are currently no new tips. Check again later.
---
---
Each Way Bet Explained
Basically, an each-way bet is a wager that includes at least two bets. Your money is split equally between the winner of the event and the runners-up, who are usually those who finish in second, third, and fourth place. Even if your preferred winner doesn't come first place, you still get to make a profit. Also, there are many sports with an each-way betting selection.
It is safer than the full-coverage bets, where at least one of three different bets must be selected. Although, each way bet can be used in other sports, horse racing is the sport in which you'll see the most each-way bets. Each way bets must be used in a sporting event where there are several participants or teams. Since there are so many contestants in a golf tournament and football, you'll often get to use this type of bet on them.
Basketball is another sport where each-way bets are possible, but only for tournaments or competitions. Usually, the most popular betting sites in the country offer this bet in competitions like the World Cup.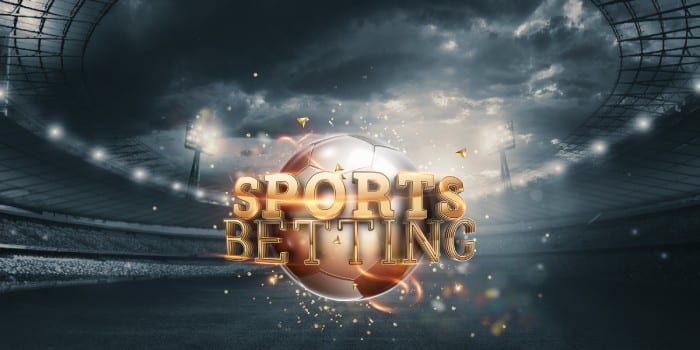 Each Way Betting On Football
As we've mentioned earlier, each way bets are for a large number of competitors. However, this type of wagering is used less frequently in football because there are only two winners in a single game. Each Way Bet is common in top leagues and championships. In Each Way bet football, the advantage is that it offers more value than the regular "1X2" outrights.
This can be an excellent option if you don't want to back the favorite to win but have some faith in the other contender's ability to perform well, if not win the competition. It's also possible to place a winning each way bet on football if you have a strong belief in the ability of a top football team. Most bookies will cut the odds in half if the chosen side makes it to the championship game. Of course, picking out a likely finalist during the early stages of the competition is quite risky.
Each Way Bets on Horse Racing
When placing a bet on an each way horse racing option, it is exactly two separate wagers, i.e. one for the winner and one for a second-place finish. To win at this bet, you must pick a horse that will finish first, second, or third in the race. Also, you still win if it finishes second, third, or fourth place.
If there are fewer than five horses in a race, bookies rarely provide an each way bet. The number of places that count for each way bets in horse racing depends on the bookmaker, the market, the type of horse race, and the number of horses in the race.
Multiple Each Way Bets
You can wager on multiple outcomes. For example, if all but one of your bets win and only one of them is placed, the WIN portion of the wager is null and invalid. Even if one pick is the winner, the following picks will still only be placed if the first pick wins. Due to the fact that more of your picks are winning, you will not see a higher return on winnings. You will, however, receive a return on the place component of your multiple each way bet. In the event that only one of your bets fails to win or place, the entire multiple each way wager is voided. It is vital to keep in mind that if your first bet wins, the returns from that bet do not become the stake for subsequent selections.
Each Way Double
There are two separate bets in a double. In the event that one of your two picks wins, but the other only finishes, the each way double's win component is null and invalid. The place element, on the other hand, will still be refunded to you.
Each Way Treble
Each way trebles are made up of two separate bets. All three picks must win in order for the each way treble to give you a win. The place element, on the other hand, will still be refunded to you.
Each Way Accumulator
As with an each way double or triple, the fundamentals of an each-way accumulator are the same. The only distinction is the amount of selections made by the bettor.
Each Way Bet Examples
Here are a few examples of each way bets in some sports:
Horse Racing
For each way horse racing events, you will see options like this:
5-7 horses – 1/4 win odds on the 1st and 2nd place.
8 or more horses – 1/5 win odds on the 1st, 2nd and 3rd place.
5-7 horses – 1/4 win odds on the 1st and 2nd Place (handicap)
8- 11 horses – 1/5 win odds on 1st, 2nd, and 3rd Place (handicap)
12-15 horses – 1/4 win odds on the 1st and 2nd place (handicap).
16 or more horses – 1/4 win odds on the 1st and 2nd place.
Football
For football options, if you make an R5 each way bet on France to win the World Cup, at an odds of 8/1, that will make a total of R10 bet.
If France wins the cup, your winnings will be calculated as (R5 x 8) + your wager amount. The total will give you R45. However, if the team loses the finals, you will receive a return of R25 i.e. (R5 x 8 x 0.5) + wager amount.
Each Way Bet Calculator
Your stake is doubled when you place an each way bet, so if you place an R5 Each Way bet, you would be putting out R10 stake. R5 will go on the win portion and R5 on the place portion. The place portion of the bet will be represented using a fraction of the winning odds. So, for instance, if the each way fraction is 1/5 and the winning odds are 10/1 and you place a R5 each way bet, then your win portion has potential returns of R55 (R50 + R5) and the place portion potential returns of R15 (R10 + R5). If your selection wins, you will receive both these returns. However, you can save yourself the stress of calculating when you use an Each Way Bet Calculator.
Each Way Bet Tips
Use it on the available events
Each-way bets aren't available on all betting markets, but there may be an option to bet on a player to score the second or third goal, in which case you would get your stake back.
Bet Wisely
Only use what you can afford to lose when using an each way bet. Although it is a low-risk bet, it's still very possible to lose the bet.
Remember That Each Way Is Two Separate Bets
Keep in mind that each-way wagering requires two separate bets. When you wager, you're doing so on both the outcome (win or lose).
Study Predictions
Before choosing to use the Each Way bet, it would be best if you understand the history of the teams playing. Some betting experts usually analyse the outcome of a game based on their past records. This will help you make an informed decision on how to predict the game.
How To Place An Each Way Bet n 4 Steps?
If you want to do an each way bet, here is the best way to go about it:
How to place an each way bet in 4 steps?
Step 1: Look at the Betting Odds Provided

Prior to taking the bet, punters take into account the odds. You should look at the odds before putting an each way wager. Also depending on the bookmarker you're using, there is usually a wide range of possible outcomes.

Step 2: The Number of Places

In order to use this bet, you need to consider the number of places. Comparatively speaking, the more places there are, the better the odds are of winning the bet. How many places there are depends on how many runners are competing.

Step 3: Each Way Fraction

If your horse does not win, but still manages a designated place, you will receive a fraction of this amount.

Step 4: Make Your Bet

After you've thought about all of your options, it's time to pick a favourite and determine how much you're willing to wager on each outcome. Since there are so many competitors, you can place bets on which of the horses will finish in the top three positions.
FAQs
How many places is an each-way bet?
For a race with 16 or more horses, the regular each-way betting terms are still three places at 1/5 odds. It is normal for each-way terms to be 1/4 odds if the race has 16 or more horses.
What does each-way 7 places mean?
If the horse you back does not win, but finishes in second, third, fourth, or fifth place, you will be refunded your initial stake. When betting each-way 7 places, you're putting money on both outcomes. In the first instance, it's safe to assume that a horse will come out on top. The second is that it could finish as high as 7th place in the overall standings.
What is each way betting in golf?
You are putting a place bet as well as a win bet with each-way betting. An each-way bet splits your wager into two separate bets in golf, so it's on the player who wins and the player who finishes among the top five golf game.
How does each way betting work on accumulator?
If you place an each-way accumulator bet, the stake you are placing is two. It would cost you R10 to make an each-way bet on the preceding accumulator if you bet R5.