Many players in South Africa who visit the best betting sites are also interested in using a bet calculator. If you aren't quite sure what a betting odds calculator is or how to use a Yankee bet calculator or odds converter, then keep reading this review. 
Odds Calculator
A betting odds calculator is a useful tool that many players use when wagering. Additionally, with a betting odds calculator, you can add your odds and stake and then learn what your potential winning will be. What is more, a betting odds calculator enables players to calculate winnings regardless of the odds format.
This means that no matter if the odds are in fractional, American, or decimal format, you can use a calculator to see what your potential winnings are. Moreover, you won't have to use an odds converter to be able to use a bet calculator.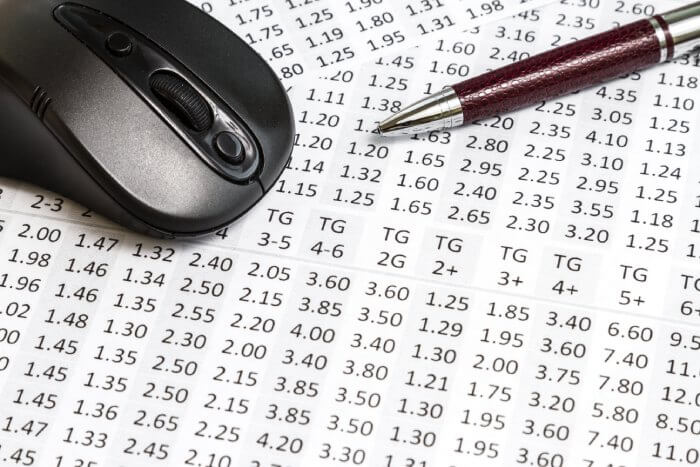 Yankee Bet Calculator
If you like betting on Yankees then you can use a Yankee bet calculator. In addition, this calculator can help you understand the return, the profit, and the required stake for the Yankees.
System Bets Calculator
With a system bet, the player has the possibility to place several selections on the betting slip. And even if some of them don't win the players can still win money.
Moreover, with a system bets calculator, the players can calculate their potential winnings on a system bet.
Trixie Calculator
A Trixi bet is made of three doubles as well as one treble. And players can use a Trixie calculator to calculate the return that they would have on one such bet.
Patent Calculator
A patent bet is a wager that consists of three doubles, three singles, and a treble. And players who want to place this type of bet can use a patent calculator to understand their potential returns.
Lucky 15 Calculator
If bettors in South Africa want to place a bet on a Lucky 15, then they need to wager on 4 selections in different betting markets. Moreover, this type of bet includes 4 trebles, 1 four-fold, 4 singled, and 6 doubles. In addition, players who want to place this type of bet can use a Lucky 15 calculator to learn more about their potential winnings with a certain stake.
Accumulator Calculator
An accumulator bet consists of four selections on a betting slip. Players in South Africa who want to place an accumulator bet can place up to 20 selections on this type of bet. Additionally, they can use an accumulator calculator to see what their winnings will be with this bet type.
Bet Calculator FAQs
If you want to learn more about using a calculator or an odds converter, read these frequently asked questions below:
How to use bet calculator?
To use a bet calculator you will first need to select your bet type (single, double, Yankee, etc). Then you will need to add the number of selections as well as your stake. Lastly, you will need to enter the odds for the selection or selections that you want to place on your betting slip.
How do you calculate horse bets?
Same as all other sports bets, horse bets are calculated by multiplying the stake with the odds.
How do you calculate odds in football?
If you want to place a bet on football, and you want to know what are your potential winnings, you can use a calculator. You should add the odds and the stake in the calculator to count a potential return.
How to calculate multiple betting odds?
This can depend on the type of bet that you want to place. You can choose a double, treble, or accumulator bet type in the calculator. Then you need to add the stake, as well as the odds for every selection.