This F1 betting guide provides a breakdown of the best betting sites for this popular sport. In addition, you can find valuable tips about how to bet on Formula 1 at South African online bookmakers.
F1 Betting Predictions
There are currently no new tips. Check again later.
---
---
F1 Betting Explained
Players can choose from various markets, odds and future wager in F1 betting. Below are different explanations for Formula 1 betting options that bettors can choose from when wagering.
Individual Race Betting
Firstly, bettors can pick a range of outcomes from individual races throughout the racing season. Many players who bet on Formula 1 tend to choose the outright winner as it is one of the most popular individual race bets.
However, many F1 betting sites provide alternative selections for individual races. For example, bettors can wager on whether a racer will get a podium finish (either first, second or third).
Alternatively, players can bet on who will start in pole position during the qualifying stages of a Grand Prix. Lastly, bookmakers provide odds on whether a driver will finish with points at the end of the race. To do this, the racer must finish in tenth place or better.
Driver's Championship
In addition, there are F1 betting sites which offer future odds for the racing season. A standout bet amongst South African punters is choosing the individual winner of the Driver's Championship.
To win this future bet, players must select one driver who will finish top of the Driver's Championship by the end of the season. But some betting sites also accept wagers on drivers who finish in the top three, five, etc. Overall, 20 racers take part in the Driver's Championship each season.
Constructors Championship
Another bet on Formula 1 is selecting the winner of the Constructors Championship. With this wagering selection, bettors must select the overall winner out of the ten different constructors taking part in the season.
Again, players can select whether a constructor or team will finish first in the standings. Alternatively, some bookmakers offer future odds on whether a team will finish in the top three, five, etc.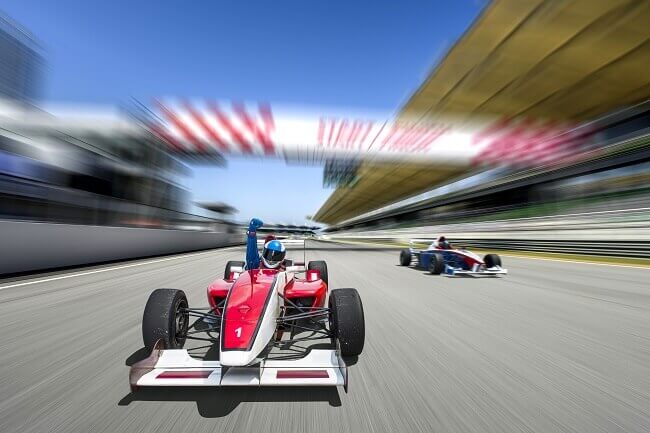 What are the Best F1 Betting Sites?
Formula 1 betting in South Africa allows players to choose from a scope of exceptional online betting sites. This section will highlight the main pros of choosing a leading South African bookmaker for betting on Formula 1 racing.
Hollywoodbets F1 Betting Review
Firstly, Hollywoodbets provides several good selections in the F1 markets. The site offers selections for winners of individual races and future bets for the outright winners of the Driver's and Constructors Championship.
A leading feature of Hollywoodbets' Formula 1 section is its accumulator bet option. Players can add F1 selections to a multi-bet and combine the racing odds with other markets and wagers.
Other advantages include:
Quick registration process
Customer support via telephone
Mobile site is available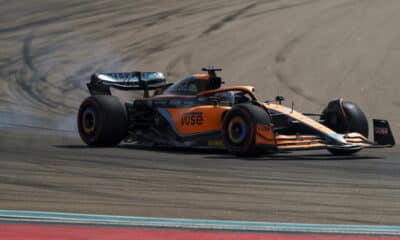 Betway F1 Betting Review
Betway Formula 1 also provides impressive odds, markets and value bet offers throughout the racing season. This is in addition to competitive odds for outright winners and future bets.
However, one of the best features of Betway Formula 1 is its each way bet selections. Players can receive one-third of their original bet if their selected driver finishes in second place. When making a selection, bettors can either opt-in or out of their respective bets too.
Other advantages include:
Various promotional offers are available
Choose from dozens of banking options
Betway app is available for both Android and iOS devices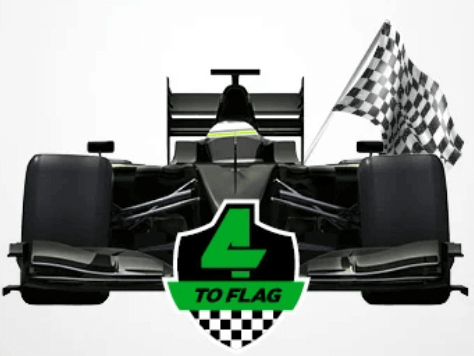 Bet.co.za F1 Betting Review
Bet.co.za provides comprehensive odds for individual race betting and future markets during the F1 season. Bettors can select individual race winners and opt-in to receive a partial payout on their original bet via an each-way selection.
Furthermore, the site has an easy-to-use bet calculator linked to its bet slip function. Bettors can change their potential stake and see their possible overall or each way winnings before committing to a bet.
Other advantages include:
Customer support is available Monday to Sunday
In-depth Help Centre
Live betting is featured across several sports
F1 Betting Tips
Players who utilise betting tips for F1 can make more informed future or individual race wagers. F1 is a sport based on performance rather than luck, so a few tips can go a long way. Therefore, we have provided a number of helpful tips for participating in Formula 1 betting.
Watch Practice and Qualifying Sessions
Before starting any Grand Prix, drivers are obliged to complete practice and qualifying sessions. During practice, drivers test the track while racing for a starting position during qualifying. Each of these events gives viewers a chance to see how well the drivers and their cars perform and who has the best chance on race day.
Check the Weather
In Formula 1, the weather has a significant impact on cars. For instance, heavy rain can cause drivers to become more cautious as the element of risk increases. In contrast, dry and humid conditions can heat the car's tyres more quickly and drivers racing in hot temperatures tests their concentration.
Even small changes to the weather, such as slight wind resistance, can make a considerable impact. As a result, bettors should look at the weather before a race and then decide which driver has a better chance of dealing with the conditions.
Previous Track Performance
Often, F1 racers have favourite tracks, and some drivers win at particular venues more than others. Furthermore, if a driver has regularly won at one track, they can gain a psychological boost before the race.
Look at how well a driver has performed at an upcoming venue to make a rounded choice before the race begins. Also, think about home venues as racers and teams performing in front of a home crowd, like Ferrari in Italy, will usually up their game and get a boost from the additional support.
Utilise Each Way Bets
Usually, players put their entire stake towards one overall winner of an F1 race. However, looking at a less favoured racer's form, their previous track history and statistics can be beneficial for each way bets. Bettors can decide about the chasing pack by focusing on drivers outside of the top three or four favourites. Also, they can determine whether there is a standout driver who could break into the top three or five finishing places.
Don't Focus on One Driver
Although only one driver wins each race, Formula 1 is actually a team sport. Usually, two drivers on the same team work together to maximise their team's points in the Constructors Championship. As a result, after a few races of the season, bettors can see trends about which driver is more likely to finish ahead of their teammate. This can lead to primed decisions, particularly when looking at the top-performing teams and selecting race winner bets.
Statistics
Ultimately, F1 is a statistics-heavy sport where fans can access a vast range of data representing the driver and their car performance. By looking at lap times in practice and qualifying and seeing which cars perform better throughout the season, players will have more ease betting on F1. When looking at an upcoming race, statistics with racer form is a good combination.
What are the Best F1 Betting Strategies?
F1 bettors can utilise key strategies before, during and after placing bets. These strategies help make long-term judgements instead of relying on luck when placing a wager. Check out some of our strategies below for a more rounded and considered approach when betting on F1 races.
Keep a Betting Journal
Keeping a betting journal is a handy way to track the performance of bets. By tracking wins and losses, players can see what does and does not work for their F1 bets. Furthermore, a betting journal can highlight trends in drivers and their teams throughout the season.
Follow a Driver or Team
Generally, fans of specific teams and drivers are more informed than the general public. Also, it enables them to keep up with news on changes to cars and racer form. Overall, this knowledge leads to more thoughtful approaches when choosing wagers.
Think About Race Context
Some races will have more significance than others. For example, if two drivers are tied on points in the Driver's Championship with one race remaining, one of them will likely win at the final track. But also think about teams and drivers lower down the field. For some teams, even finishing in the top ten to gain points is a big achievement, and this can boost their position in the Constructors Championship.
F1 Betting Review
For decades, betting on F1 has been a popular choice for many bettors. This is due to the excitement and fast-paced nature of the sport and the character of the racers involved. Online bookmakers offer an enhanced betting experience for F1 fans with a range of markets and live betting (with competitive future odds) available.
Formula 1 has produced some sensational moments to keep fans engaged in recent years. During the 2021 season, Max Verstappen beat Lewis Hamilton to the Driver's Championship in the final laps of the Abu Dhabi Grand Prix.
F1 Betting in South Africa – FAQ
Below, we answer some of the most common questions about Formula 1 and betting.
Can you Bet on F1?
Yes, players can select a range of F1 wagers through different bookmakers. For instance, bettors can choose individual race winner bets and futures for Championship winners. 
What Should I Bet on in F1?
Bettors can pick their preferred future or individual race bet for F1. However, there are alternative options, like each way betting and accumulators, that punters can select too. 
How Does F1 Betting Work?
To bet on F1, players must log in to their bookmaker's account and choose their preferred odds. This could be for one race, a particular betting market or a future bet. Once bettors have picked their odds, they can set their stake and confirm the bet. 
Where can I Bet on the F1 Championship?
Many bookmakers offer F1 Championship betting odds. However, South African bettors are recommended to choose from Hollywoodbets, Betway, and Bet.co.za.