Placing an accumulator bet is not only exciting and fun, but it can potentially bring bigger wins. Learn how to place accumulators at some of the best betting sites, read about the different types of accas and much more.
Accumulator Bet Explained
There is no limit to the number of selections you can have on an accumulator, but it usually ranges from four to fifteen, and all selections have to win for the bet to be successful. Stakes and returns rollover from the first selection to the next one until the last selection. In case of a losing selection, the accumulator will result in a losing bet, thus settling the bet as a losing one.
Among multiple bets, accumulator bets are generally considered to be the most popular and well-known. It is widely used by bettors in football, where a variety of matches across several leagues may be bet on. Accumulators are often referred to as "acca". 
Bets on an accumulator must consist of at least four games, but many more are available. You can place accumulators on up to 11 or 15 events, respectively.
In addition to two-fold and three-fold accumulators, there are other types that may not be commonly referred to as accumulators. The same rules apply to them as accumulators. However, they are instead called doubles and triples.
Due to the wide variety of matches involved, accumulator bets allow for high returns for a low stake. In any case, any individual placing an accumulator wager needs to be well-versed in the sport and the participants he or she is betting on.
In spite of the low stakes, the risk is high since just one lost bet could result in the entire accumulator being lost. It is therefore essential for bettors to have a clear picture of what is happening in order to avoid losing their stake.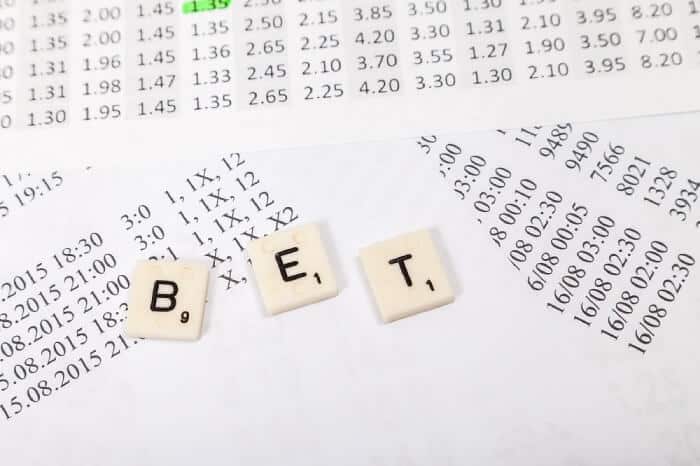 Accumulator Bet Examples
Here are some of the examples of accumulator bets that can help you understand this type of wagering even better:
Winning Example
Check out this four-fold parlay. You decided to bet on several sporting events such as Bucks vs. Celtics, Blues vs. Wild, Nadal vs. Tsitsipas, and Eagles vs. Vikings. The picks are over 225.5 points for the first event, under 4.5 goals for the second, Tsitsipas to win in the third, and Vikings to win in the last one.
The odds for the events in this order are -118, -220, -105, and -145, which totals to +784. The outcomes of these events were 124:111, 0:2, 2:3, and 14:23, and all of the chosen bets were successful. In this 4-fold combo, the punter managed to land all four selections, showing that this combination is a winner.
Losing Example
The above example serves as a guide, but let's assume the nets did not burn in the Bucks- Celtics matchup. In the end, the score was 108:102. The first selection in your 4-fold accumulator failed to win, leaving you with a loss. It is simple as one lost prediction means a lost accumulator bet.
What Are the Types of Accumulator Bets?
Despite the fact that accumulations can be difficult to win, they can lead to high returns for very low stakes. With a well-chosen accumulator, bettors who feel they have knowledge of both the sport and the participants will benefit greatly. Bettors can choose from a variety of accumulator wagers.
Double Bets
Double bets are based on two selections. Winning a double bet means both selections won. Otherwise, you lose the wager.
Treble Bets
Treble bets are double bets plus another selection and are subject to the same rules. Winning bets are those on which all three selections win. In the event that only one selection wins, the bet is lost.
Trixie Bet
Trixies are similar to trebles in the sense that the bettors select three outcomes. Nevertheless, in this kind of wager, four bets are made: three double bets and one treble bet. With a Trixie bet, no matter how bad one selection does and even if there is no winner, there still remains a possibility that one of the doubles will win and some type of return will be ensured.
Yankee Bet
In betting, a Yankee is an accumulator consisting of 11 bets. Within this group are several kinds of bets: a four-pronged accumulator, six doubles, and four trebles. Hence, even if some of the bets are unsuccessful, there is still a good chance that one will be successful and a return will be earned.
Lucky 15 Bets
Lastly, there are Lucky 15 bets, which are accumulators with 15 outcomes. A four-fold accumulator consists of four singles, six doubles, four trebles, and one fourfold wager. As a result, the chances of it returning more money are even higher, and you may be able to take advantage of the bonuses some bookmakers offer.
Accumulator Bet Calculator
Accumulator Bet Tips
If you are planning to use an accumulator bet calculator and place a soccer accumulator bet using tips, you first need to understand how they work. You can choose from different types of football acca tips:
Bet of the Day Tips
Each day, sports experts choose their most confident bet from all football matches for the day. They take each tip posted during that day into account when choosing the Best Bet of the Day Tips.
BTTS
Both teams to score is a betting option where you bet the two teams to score during a match. By placing BTTS bets, you do not have to predict the match's winner, as your bet will win if both teams score before the final whistle is blown.
Over 1.5 Goals
If you choose over 1.5 goals for your football prediction, you bet that the teams will score two or more goals overall. IT allows you to support both teams to find the net, and that is quite exciting. As opposed to the match winner market, the over 1.5 goals accumulator tips cannot end in a draw. It is either winning or losing a bet depending on its outcome.
Over 2.5 Goals
As with over 1.5 goals, you can bet on a team scoring more than three goals in a game. As long as the final score is over 2.5 goals, there is no way to draw the over 2.5 goals acca tip.
1X2 Football
The 1X2 or match winner accumulator remains the most popular bet. To be successful with match-winner soccer accumulator tips, you must predict the match's winner. In contrast to Over/Under bets, 1X2 betting features three possible outcomes: home win, draw and away win.
Asian Handicap
Additionally, Asian Handicap soccer accumulator tips are also available. As a form of betting, Asian Handicap is based on teams' current form and condition. To win on an acca with Asian Handicaps, a team needs to win by a lot, assuming you back the favourite. Even if the team you back suffers a loss, you are still likely to win if you bet on the underdog.
High Odds
Only place bets if you can afford to lose them. If you want to win a lot of money with a small stake, you need high odds selections on your bet slip. As the total odds rise, so does your earning potential. On the other hand, if you want to bet a bit safer, make sure you wager more on your favourite (low odds).
FAQs
Check out answers to some of the most frequently asked questions about accumulator wagers South African players have:
How Does Accumulator Bet Work?
Multi-selection accumulators combine various bets or selections into a single wager which must win all selections to be a win. Multiple betting is also known as parlay or accumulate betting. Soccer accumulator wagers are attractive since the odds are higher, meaning a lower stake is required.
How Is an Accumulator Bet Calculated?
Every selection increases the cumulative value of the returns in a progressive manner. If, for example, a bettor chooses to place three selections in one acca, then the first stake is multiplied by the odds of that first selection.
How Many Bets Is an Accumulator?
Generally, an accumulator consists of four or more selections. In the case of two or three selections, they are called doubles or trebles. In most online bookmakers, accumulators can have up to 20 picks.
What Happens If You Have a Draw No Bet in an Accumulator?
A Draw No Bet wager is one that loses if the match ends in a draw. Players who lose void bets will receive the amount staked back. The loss of return comes with this, of course. The accumulators will continue if one selection in your Draw No Bet bet results in a draw. Due to this, the acca now counts as if the voided bet never existed.
What Is a 7 Fold Bet?
A seven-fold accumulator is a wager on seven selections. There is no denying that 7 fold betting is among the most exciting types of sports betting because it offers a chance to win big. Despite being high-risk bets, they do run a higher risk of losing money than other forms of wagering.