A successful accumulator bet can be exciting, and fun, and could lead to a larger payout. Find out how you can place ACCAs, discover the different types, and much more.
What Is an Accumulator Bet?
Accumulators can contain a number of selections but usually range between four and fifteen, and each selection must win to qualify as a winning bet. A rollover occurs as the selections are made – until the last one.
The accumulator results in a losing bet when any of the selections lose.
In general, accumulators are widely popular among multiple bets. This system is widely used in football betting, where you can bet on a wide range of games from various leagues. ACCAs is the common name for this betting type.
Moreover, ACCAs must contain a minimum of four games, but punters can opt for as many as 15 events depending on the operator.
As well as the two-fold and three-fold, there are other types of bets that are not considered accumulators. Despite the fact that they follow the same rules as accumulators, they are doubles and trebles instead.
ACCAs are advantageous since they offer a large selection of matches, which results in high payouts for a low stake.
Anyone who wagers on an accumulator must know the sport and the participants they are wagering on. Even with the low stakes, it is risky because just one losing bet could ruin the whole accumulator.
If they want to keep their stakes safe, bettors must understand what is going on at all times.
---
---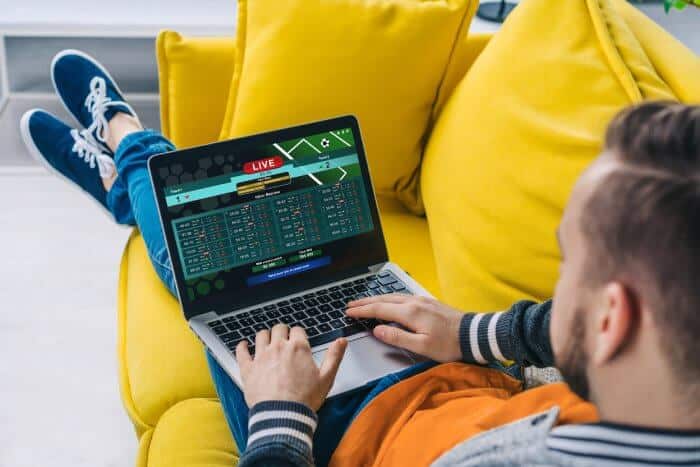 What Are the Types of Accumulator Bets?
As challenging as accumulations can be, they often have high returns at low stakes. Those who feel they have a good understanding of a sport, as well as of the players, can benefit from accumulators.
There are a variety of ACCAs options to choose from:
Doubles and Trebles
A double bet is a bet on two selections. When you win both selections, you have won a double bet. In any other case, you lose. Trebles include a double bet, along with another selection, and accordingly, the rules apply.
All three selections must win for the bet to be a success. The bet is a loss when at least one selection loses.
Trixie ACCA
Similar to trebles, Trixies allow bettors to select three possibilities. A wager of this type has four bets: three double wagers and one treble wager.
Regardless of how poorly one selection performs in Trixie betting, there is still a chance of double winning.
Lucky 15 ACCA
It is also possible to place Lucky 15 bets, which are accumulators with 15 outcomes. Specifically, four trebles, four singles, six doubles, and one fourfold bet make up a Lucky 15 bet.
Consequently, your odds of success are even higher, and you might be able to benefit from the special offers that some operators provide.
Yankee ACCA
In sports betting, an ACCA consisting of 11 selections is called a Yankee. Within this category, one can find a four-pronged accumulator, four trebles, and six doubles.
In this way, even if some bets are unsuccessful, the chances of winning a Yankee are still fair.
Accumulator Bet Examples
You can learn even more about accumulators by looking at the actual wagers. Take a look at some of these examples.
How Winning an ACCA Looks
You decided to bet on several sporting events such as Mavericks vs Warriors, Flames vs Oilers, Djokovic vs Tsonga, and Raiders vs Jaguars.
For example, the picks are over 219.5 points for the NBA event, under 5.5 goals for the NHL matchup, a Tsonga victory, and the Jags winning the last match.
Each event has different odds, and the final sum is, for example, 796. Moreover, every single of these bets was successful, which resulted in a won ACCA.
If all four selections are winning in this 4-fold combo, it's a clear sign that this is a winning combination.
How Losing an ACCA Looks
We can take another example of a losing accumulator. Imagine placing all your hopes on the Warriors and a matchup between Mavericks and Warriors ending with the score 103:98.
As a result of losing the first selection in your 4-fold accumulator, the bet is now void. An accumulator that loses one prediction results in the entire wager being a loss.
Accumulator Bet Tips
The first thing that you need to understand in order to use an accumulator bet calculator for placing ACCAs is how different wagers work. Here are some accumulator tips to think about.
Over 1.5 Goals and Over 2.5 Goals
The over 1.5-goal bet indicates you think both teams will score more than one goal. The tool allows you to assist both teams in finding the net, which is quite exciting.
Unlike match-winner accumulators, the over 1.5-goal accumulators can never end in a draw.
You either win or lose. In addition, you can wager when a team scores over three goals, just like you can with over 1.5 goals. In ACCA tips, if a team scores two or more goals, then there's no way to draw.
BTTS
If you are new to betting, accumulator tips can help you select the right type of bet. BTTS is an option where you place a bet on both teams scoring in a match.
With BTTS bets, you don't have to guess the match's winner because the bet will win if both teams have scored before the end.
Asian Handicap
If you need more accumulator tips on which wager types to choose from, you can also get an Asian Handicap football accumulator. Among other things, the Asian Handicap football accumulator takes into account the teams' current state.
When playing an ACCA with Asian Handicaps, the team must win by a significant amount, assuming you don't bet on the underdog. Underdogs are still a good bet even if your favourite team loses.
1X2 Football Accumulator
In general, the 1X2 or match-winner football accumulator continues to be the most popular wager according to most accumulator tips. It is essential to predict the match's winner in order to make match-winner football accumulator tips successful.
Contrary to Over/Under bets, 1X2 bets have three possible outcomes: home win, draw and away win.
High Odds
High odds selections on your bet slip can help you win with a small stake. With rising odds, you can increase your winning prospects. To be a little bit safer, you might want to wager more on the obvious favourite.
Bet of the Day Tips
During the day's matches, sports experts pick their most confident bet. During the day, each tip during that day is taken into consideration when they decide on the Best Bet of the Day tips.
How to Place an Accumulator Bet?
With most online bookies, it is very easy to place an accumulator, and it only takes minutes. We provide a step-by-step guide for placing accumulators here:
How to place an accumulator bet in Kenya?
Firstly, select your favourite sport, such as soccer.
Afterwards, you can select the type of bet you want, for example, the winning team.
Decide on your accumulator by making your selection.
Then, add your selections on the betting slip.
If you go to the 'multiples' section, you will find an 'accumulator.'
Move on to entering the stake amount.
Finally, click on "Place Bets" after you have verified your selections.
Accumulator Bet Calculator
Accumulator Bet FAQs
We've answered some of the most common questions about accumulator wagers that players from Kenya have. For more information about accumulator betting, check out these FAQs.
What is a 6 fold accumulator?
Putting six selections into an accumulator is a six-fold accumulator. No doubt that 6 fold betting is one of the most exciting forms of sports betting due to the opportunity to win big. While high-risk bets sometimes provide a higher chance of winning, they also carry a greater risk of losing money.

How do I do an ACCA matched bet?
You can find the 'accumulator' in the 'multiples' section. In order to place an ACCA match bet, the punters must select their favourite sport. After selecting the type of bet you want, for example, the winning team, you can proceed with the bet. Add your selections to the bet slip once you have decided on your accumulator. Then, you need to enter the stake amount accordingly before clicking on "Place Bets."
Do you get your stake back with an accumulator?
Whenever there is a non-runner in an accumulator, that line is void, and you will have your stake back. Moreover, you can find ACCA insurance offers that return your stake as a free bet in case one leg fails.
Can you bet each-way on an accumulator?
Although it depends on the sportsbook operator, you can bet each-way on an accumulator. You must place two separate bets when you choose an each-way accumulator – doubling your stake. As an example, if we were to make the above accumulator each way and place a KSH150 bet, the stake would then be KSH300 since it is equal to the total of the two bets.
How do you write an accumulator slip?
Firstly, visit your preferred operator, register/sign in, and make sure that you have money deposited on your wagering account. Then, make sure you write down the selections that you intend to make. You can choose to place an ACCA bet or any other type of accumulator wager. For each leg, write down the odds and the amount of money you wish to stake.