This article looks at how to bet on Premier League games, Premier League betting tips and strategies, and Premier League betting sites.
English Premier League Predictions Today

allee
Yield: 11.37%
Premier League
01/04 18:30
Aston Villa +1.00 (AH)
Hi bE Community off we go to the UK football game. The guests are the clear dogs in this match up however I think they can get a point in this duel. Hence my new bet is ten out of ten units on Aston Villa...

SPARTAN81
Yield: -0.69%
Manchester City
vs
Liverpool
Premier League
01/04 13:30
Liverpool to win
Manchester City will host Liverpool for the league. Perhaps, the hosts are favorites in this match. Manchester City is very ambitious team in this campaign. Hosts are in solid shape. On the other hand...

SPARTAN81
Yield: -0.69%
Manchester City
vs
Liverpool
Premier League
01/04 13:30
Liverpool to win to nil
Manchester City will host Liverpool for the league. I expect, this will be very interesting match. Both teams are one best teams in this league. Both teams want to win. No doubt, Manchester City want to...
johnnyvee
Yield: -0.05%
Manchester City
vs
Liverpool
Premier League
01/04 13:30
Manchester City -0.75 (AH)
Match of football. We are in the best Championship of football of England, the Premier League. Match between Manchester city and Liverpool. For this match i wanna try the asian handicap -0,75 for Manchester...

Dyole
Yield: 10.22%
Premier League
01/04 18:30
Aston Villa +1.00 (AH)
Aston Villa is coming in this visit with a big confidence, as away team earned 10 pts from last 4 games, and conceded only one single goal in that span. Chelsea is struggling with consistency, home team...

MeMoTheBest
Yield: -0.86%
Manchester City
vs
Liverpool
Premier League
01/04 13:30
Over 2.5 goals in 1st half
Man. City face Liverpool. I think this visit to Ettihad Stadium will be so hard for Liverpool. I hope these two teams will play so well here and I expect rhese two teams to score here. I expect in the...

MeMoTheBest
Yield: -0.86%
Nottingham Forest
vs
Wolverhampton
Premier League
01/04 16:00
Both teams to score: yes
Nottigham Forest accepts Wolverhampton Wanderers. I think Wolves will play so well in this visit. I think Nottingham will have their chances to win at home. Both teams are in the battle for survive and...

MeMoTheBest
Yield: -0.86%
Crystal Palace
vs
Leicester
Premier League
01/04 16:00
Leicester 0.00 (AH)
Crystal Palace face Leicester City. Roy Hougson back to coach place of Palace and will want to win this home game. The Foxes are unbeaten 4 in a row away to Crystal Palace and I expect Leicester to win...

MeMoTheBest
Yield: -0.86%
Newcastle
vs
Manchester United
Premier League
02/04 17:30
Manchester United -1.00 (AH)
Newcastle United face Manchester United. I think the Red Devils will be great in this visit. I think Newcastle U will have bad moments and I believe the visitors will be much better. I expect Man. United...

MeMoTheBest
Yield: -0.86%
Premier League
01/04 18:30
Chelsea (-2) (EH)
Chelsea face Aston Villa. The visitors from Birmingham are underdogs for me. I believe that Chelsea will start so well after Internacional pause. I expect Blues from London will be much better at their...
English Premier League Standings
English Premier League Livescore
English Premier League Betting Explained
The Premier League started in 1992 in England, and since then, it has grown in popularity. The number of bets placed on the games has also grown, and before online betting became popular, bettors placed Premier League bets offline.
The betting markets were very limited, and the industry was largely unregulated, but the system worked. But all that changed when online betting became mainstream.
The betting industry was regulated, Premier League betting odds became competitive, the betting markets increased, and many bonuses were offered to new bettors.
Below we will analyze the Premier League betting markets and the Premier League teams that have made the competition what it is today.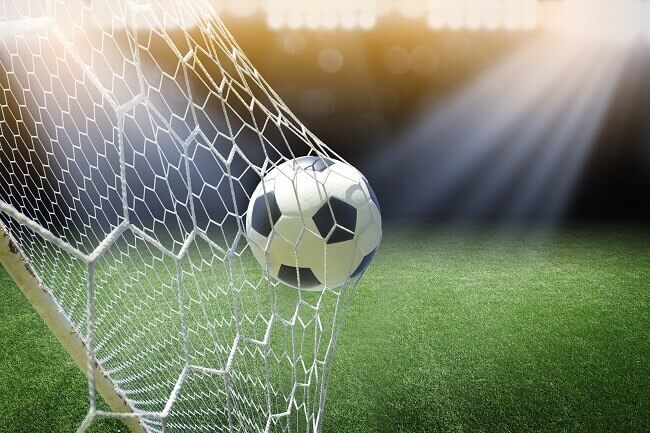 English Premier League Betting Markets
There are a lot of betting markets for betting in the Premier League. The most popular is the match-winner market which predicts who wins a match.
Then, there is the over/under in which you can predict how many times an event such as goals, corners or yellow cards will happen. Next, the correct score market is a prediction of the final score of a game.
Finally, the Both Teams To Score market is a simple market where you predict whether the two teams, one of the teams or neither, will score a goal. Other markets worthy of mention include the handicap, half-time, and double chance markets.
English Premier League Top Scorers
Popular Premier League Betting Teams
Manchester United
The Reds are the most successful team in the Premier League as they have won the Premier League title 13 titles. Sir Alex Ferguson was the coach that led the team to all the Premier League titles. They have Premier League legends like Wayne Rooney, Rio Ferdinand, Ryan Giggs, Paul Scholes, Nemanja Vidic, and the 5 time Ballon D'or winner Cristiano Ronaldo.
Arsenal
Arsenal is Premier League royalty as it became the only team to win the league without losing any game in the 2003/2004 season.
Notable names in the team's history include Thiery Henry, Patrick Viera, Dennis Bergkamp, Sol Campbell, etc.
Liverpool
The Reds are one of the strongest teams in the League, even though they have been unlucky in winning the Premier League title with only one title in the last 30 years.
But they tie with Manchester United as the team with the most trophies, as they have shown up in the League Cup, the FA Cup, and most notably, the Champions League.
Manchester City
Manchester City is the recent heavyweight in English football, winning their first Premier League title in the 2011/2012 season. They have gone on to win the title 5 times since then and won with the highest points for a team (100 points) in the 2018/2019 season.
Chelsea
The 2003/2004 season was when Chelsea won their first Premier League title, and they have won 5 titles in total. The Blues have seen a lot of success in the Premier League and in the Football League Cup and FA Cup.
Premier League legends like Didier Drogba, Frank Lampard, John Terry, Ashley Cole and Petr Cech are products of the Blues team.
How to Bet on Premier League Online?
As the most popular betting section on most betting sites, betting on the Premier League online is quite straightforward. Below are the steps on how to bet in the Premier League.
Pick a bookmaker. You can choose from several Premier League
You can choose from several Premier League betting sites, like Betway, BetWinner, and 1xBet, to bet on. Make sure the bookmaker you have picked offers a welcome bonus. The welcome bonus offers extra cash to bet on sports.
Register an account
Before placing Premier League bets online, you need to register an account with the bookmaker you have picked.
Make a deposit
To stake your money on your Premier League predictions, you need to deposit money into your betting account. If the bookmaker offers a welcome bonus, ensure you meet the required deposit amount to unlock the welcome bonus.
Make your predictions
Go to the sports section on the bookmaker's website and select football and then Premier League. Select the matches you want to bet on and make your predictions. You can use your welcome bonus or cash account to wager on the predictions.
What is the Best Premier League Betting Site in Kenya?
The Premier League is the football league that is bet on the most. This is because it is the most competitive league. For the past 10 years, there have been 5 different winners of the Premier League title.
This competitiveness adds to the excitement of betting on the Premier League in Kenya.
Premier League betting sites in Kenya include Betway, Dafabet and BetWinner. They all offer sports welcome bonuses for you to place premier league bets.
Betway goes even further to offer some time-limited bonuses on Premier League betting. Other notable mentions of the best betting sites for the Premier League include 22bet, 1xBet, and Sahara Games.
Premier League Betting Tips
To place successful bets on Premier League games, you need to follow some Premier League betting tips. Here are a few Premier League tips for betting.
Have a betting strategy
A betting strategy is an important part of the Premier League tips for betting because of the very competitive nature of Premier League games.
With a strategy in place, you will be able to bet with calm nerves on good days and bad days. We have shared a few betting strategies in a later part of this article.
Research the games
Results from Premier League games follow a pattern. And you can find this pattern when you research the head-to-head and other statistics of the games you want to bet on.
Good research reduces the risk of making bets based on your emotions which is part of the Premier League betting tips.
Don't bet based on emotions
Most football bettors are fans of at least one Premier League team. And like every fan, you feel your team is the best, but how you feel about your team doesn't translate into how they play.
So before you bet on your team to win, make sure it is based on the data you have gotten from your research.
Keep a betting record
A betting record is an extension of having a betting strategy. If you already bet on a strategy, it is important to know whether you have the right strategy or not.
So keep a record of your wins, losses, and every other important detail. This record will help you decide whether you should double down on your strategy or get a new one.
Follow tipsters
There are professional bettors who, through years of experience, understand how to win most of the time. These bettors provide betting tips for various sports, including Premier League tips for successful betting. They publish these tips on their websites.
Follow them to get these betting tips and implement them to place better bets.
Look for undervalued markets
Most bettors place bets in popular markets such as the match-winner, over/under, and double chance. But you can find value bets in alternative markets.
For example, you can place Asian handicap bets or correct score bets. As always, do your research to get familiar with these markets.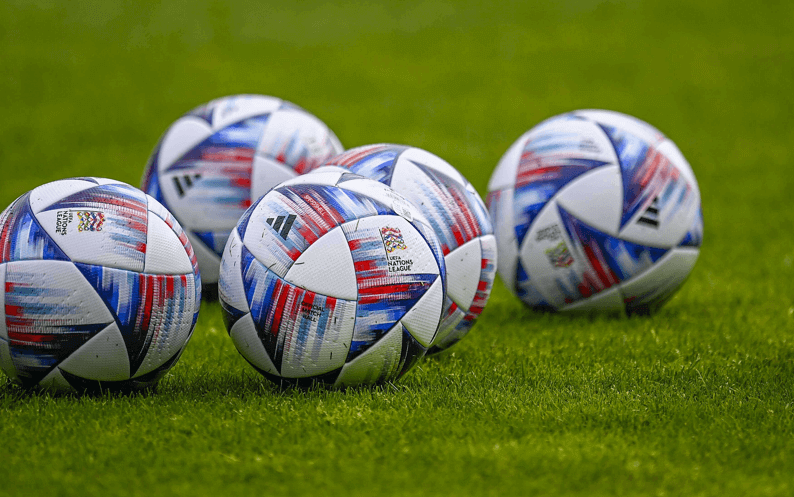 What Are the English Premier League Betting Odds?
Most bookmakers display Premier League betting odds in decimal format. But that is not the only way to display betting odds. Below are other popular Premier League betting odds formats.
British Odds
This odd format is displayed as fractions. The denominator of this fraction shows how much you need to stake to get the numerator. For example, a 7/5 odd means you need to stake 5 KES to win 7 KES.
US Odds
This format is also known as line odds. The odds are displayed as numbers with numeric signs. The negative sign in front of the number means you need to stake that amount to win 100 KES. While the positive sign means you win that amount if you stake 100 KES.
So, for example, -140 means if you wager 140 KES, you win 100 KES, while +110 means that if you wager 100 KES, you win 110 KES.
European Odds
This odd format is the common decimal format popular among Kenyan bookmakers. With the decimal odds, your expected winning is gotten by multiplying your odds by your stake.
So if you have 2.7 odds, if you stake 100 KES, the expected winning amount is 270 KES. If you place accumulator bets with the decimal odd format, your total odds are the multiplication of all the decimals odds in the bet slip.
How Are Premier League Odds Calculated?
Bookmakers have a proprietary way of calculating Premier League betting odds. But the general idea of odds calculation is finding the probability of Team A winning Team B.
Then, when these odds are displayed on the site, the bookmaker observes the volume of bets for the different predictions.
If the bet volume for team A becomes really large, the bookmaker may reduce the odds of them winning. This is to balance the bet volume for team B and protect the bookmaker from losses.
Also, you can find out the potential winning of the bet on any team by using the in-built bet calculator on the bookmaker's site.
What Are the Best English Premier League Betting Strategies?
If you will be successful in placing bets on the Premier League, you need to bet according to a betting strategy. There are different betting strategies. First is the budget strategy, where you decide how much to place per bet.
There is the strategy of the betting markets to bet on and whether to use a betting exchange to place value bets. Another form a betting strategy can take is deciding which types of bets to place, whether accumulator bets, systems bets, or even singles.
We will look at these 3 different strategies and examples of how to implement them.
Have a Budget Plan
With the budget strategy, you decide how much you want to stake in a game to limit losses and possibly increase your winnings. There are several ways to budget.
The most popular is the flat betting cost, where you bet a particular amount per game, no matter what.
There is also a 'percentage of the bank' budget, where your stake in every game is a percentage of your budget. It pays to bet with about 3-5% of your budget. There is also a
Work Out a Betting System
With a betting system, your consideration is whether to bet on accumulator bets, system bets or singles.
The easiest, of course, is single, followed by accumulator bets. While single bets offer bet safety and increase your probability of winning, accumulator bets promise high returns with a small stake.
With system bets, you reduce the risk of losing everything you stake, and if your predictions are correct, your winning amount is high too.
So, before placing any bet, you have to consider your budget and use the betting system that fits the games you want to bet on.
Choose a Betting Market
When it comes to betting on the Premier League, you can be sure of the largest betting markets. A good betting strategy will determine the betting markets to place Premier league bets based on the game.
The matchwinner market is popular, but the competitiveness of Premier League teams means that upsets are inevitable.
So, you can consider other markets such as over/under, handicap, GG/NG, etc. Part of this strategy is to consider the live betting markets also.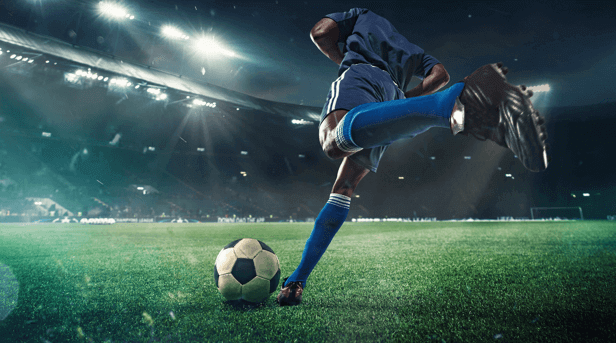 English Premier League Betting Review
The Premier League offers numerous valuable betting fixtures, which is why betting on the Premier League is the default option for most football fans. It is also the highest-watched league globally, with a potential audience of 4.7 billion people.
There are 380 Premier League games from August to May and a lot of them are played on the weekends.
This offers an opportunity to rest from a hectic workweek by watching the games and betting on them. First, you have to choose a Premier league betting site, which is like almost every bookmaker; make your Premier League predictions and watch the game.
How to Bet on the English Premier League in Kenya – FAQ
We have looked at betting in the Premier League, the Premier League odds and the tips and strategies to make your betting in the premier league successful. In closing, we want to answer some frequently asked questions about how to bet in Premier League in Kenya.
Can you bet on Premier League in Kenya?
Yes, you can bet on the English Premier League in Kenya. As the most popular league globally, almost every bookmaker offers betting markets on the Premier League.
How many matches are played in Premier League?
380 matches. In a season that runs from August to May, 20 teams play each other at home and away, which adds up to 380 matches per season.
How does Premier League handicap betting work?
To place handicap bets in the Premier League, you are betting with an advantage over the underdog team. Take, for instance, this game, Wolves vs Manchester City, and you want to place an away win on a handicap bet. That means you are giving 1, 2 or more goals advantage to the Wolves. Manchester City has to overcome that advantage for your handicap bet to win.
Which team is likely to win EPL this season?
Manchester City. Despite the fierce competition from Liverpool, Manchester City are the favourites to win the Premier League after the game in week 38.
What are the chances of Liverpool winning the Premier League?
Liverpool is in second place behind Manchester City, and their draw with Tottenham in Gameweek 36 put them 3 points behind. Therefore, except if Manchester City draw and lose their last 2 games, which seems impossible, Liverpool will have to be content with the second position again.