If you don't know how to bet on football in Kenya, here is an article that aims to discuss in detail the right strategies using the best betting sites in the country.
Football Betting Predictions for Today
Apart from the love the Kenyans have for playing and watching local and international tournaments, they possess a keen interest in betting on the country's numerous legal and licensed sports betting platforms.
Check below for our football betting predictions for today:

HighOnTips
Yield: 4.57%
Tokyo Verdy
vs
Blaublitz Akita
Tokyo Verdy to win
Tokyo Verdy and Blaublitz Akita are meeting here and my tip for this match is the home side to win which is priced 2.15 at this very moment. The home side is really strong and I think they should be in...

Colette4567
Yield: 2.14%
Over 2.5 goals
First and foremost point Crawley have conceded two or more goals in thirteen of their last twenty three matches, Grimsby have scored at least a goal in sixteen of their last eighteen matches and another...

BettingDynasty
Yield: -1.69%
Portugal
vs
Liechtenstein
EURO Qualification Grp. J
23/03 20:45
Portugal to win
Portugal will take on Liechtenstein in a match that is expected to be completely one-sided. Portugal is a top-ranked team in Europe and boasts some of the best players in the world, such as Cristiano Ronaldo,...

BettingDynasty
Yield: -1.69%
EURO Qualification Grp. H
23/03 16:00
Slovenia to win
Kazakhstan may rely on their strong defense to hold Slovenia to a low-scoring match, while looking for counter-attacking opportunities to create chances to score. Meanwhile, Slovenia may look to control...

BettingDynasty
Yield: -1.69%
EURO Qualification Grp. H
23/03 20:45
Denmark to win
Denmark will face Finland in a highly anticipated match in the European Championship. Both teams have strong players and have shown good form in recent games, making it difficult to predict the outcome. Denmark...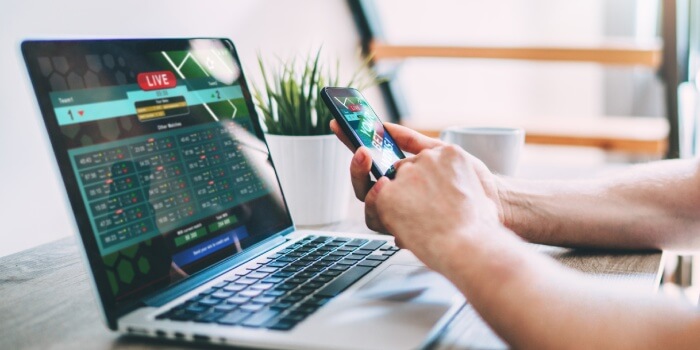 How to Bet on Football?
Football betting can be fun, but it is vital to know and understand the different aspects of the game, including the numerous betting Markets. Having a sound knowledge of the game will help predict the outcome of football events.
Below is a step-by-step guide on betting on football;
Choose a tested and trusted bookmaker
Choosing a bookmaker is the first decision you have to make before you can start placing bets on football games. So, you have to do your research on the betting site that offers all the features you desire from a bookmaker.
Of course, the betting platform has to be a licensed gaming platform before beginning operations in the country. Welcome bonuses and promotions, competitive odds, excellent payment methods, and live betting/streaming are some of the features to consider when choosing betting sites in Kenya.
Register
Whether at a physical shop or online, it is essential to create a betting account before you can begin placing your football bets. At this point, you must already have a betting site in mind to open an account with after researching the bookmaker.
During registration, you have to provide your details to help set up your account. A legitimate bookmaker keeps your information safe and secures it on the platform.
This is part of the privacy policy every betting platform implements. You can read it when you access the betting website to be sure your information is safe.
Another vital thing to look out for is a website's terms and conditions. Please go through it to understand the law that governs the website you would use to place your football bets.
Choose a payment method and fund your account
You need funds before you can start placing bets on your account. Online football betting sites in Kenya provide numerous payment methods for customers to choose from.
Your deposits are as crucial as your withdrawal. So, make sure your deposit method matches your withdrawal method to prevent fraudulent acts on your account.
Also, as explained earlier, you need to have a good knowledge of the website you're punting with because some will ask for a minimum deposit amount. Being aware of information like this will enable you to encounter little or no issues on the website.
You should also set a betting limit and not extend it. In addition, bettors should learn to bet on football responsibly.
Place your bets
This is where your football knowledge comes to play. It will be difficult for a bettor who doesn't follow the football game to win by betting on the sport. Before deciding to bet on a team, a bettor must know about team lineups, squad quality, statistics, form, and football news.
You can also search for football betting tips online to help you place your bet. You will also find out about bet calculators and betting exchanges so you can get the best out of your bets.
You will find a football section on your betting site with a long list of matches and markets for each football event. Choose your match/matches and place your selected bet to have a chance at winning.
However, once you win your bet, don't get carried away. Betting can be addictive, so know when to stop and when to come back and continue betting.
What are Football Betting Odds?
Betting odds are one of the most crucial factors that keep a bookmaker running. These numerical representations try to give the probability of a certain outcome. The different numbers usually attached to the competing teams are the betting odds for that game.
So, you can figure out your winnings by multiplying this number by the funds you want to wager.
For instance, a KSh100 bet on 1.5 odds; if the bet wins, you will get a KSh150 total return, which is KSh100 multiplied by the 1.50 odds. That makes it KSh50 winning on your KSh100 initial stake.
Most football betting sites in Kenya have similar odds, slightly different from other bookmakers. Odds are usually in three main formats: Fractional odds(5/1), Decimal odds(2.50), and American odds (+400, -100, etc.).
Fractional Odds
You will see fractional odds like 5/1, which implies that for every KSh100 you risk on that odd, you'll gain KSh500 if you win the bet. However, the KSh 500 does not include your initial stake. So you will win KSh500 plus your KSh100 initial stake to make KSh600.
Decimal odds
When you see decimal odds, you will notice numbers like 2.50, 1.40, etc. So if you wager KSh100 on 2.50 odds, you will win KSh250 if you win the bet. However, the KSh250 includes your initial stake. So you will win KSh150 on your KSh100 initial stake.
American odds
American odds are usually in the format -120,-100,+200, +400, etc. For -120 odds, you have to spend KSh120 to win KSh100. On the other hand, for an odd like +200, it means that for every KSh100 you risk, you will benefit from Ksh200.
Some bettors love to bet on live games, and as these games unfold, the odds tend to change for various reasons. It can be due to an injury to a player, goals scored in the match, a player sent off, etc. When such occurrences happen, the bookmaker adjusts the odds.
It's easy to determine an underdog and a favourite by looking at the odds attached to a particular team. The favourite usually has smaller odds, while the underdog has smaller odds. So, if you're confident they could pull out a win, you can decide to bet against the odds, i.e., betting on the less favoured team.
It would fetch you more profit than betting on the favourite team with lesser odds, which in this case won't bring you as much profit as betting against the odds.
Most Popular Football Bets
Football provides different bets to choose from. So, make sure you pick the one that helps you win. Here, let's analyze the Accumulator bet, Value bet, Asian Handicap, Correct Score, and BTTS.
Accumulator bet
An accumulator bet allows you to select numerous matches with a single wager. Each bet must end according to your forecast to win this type of bet.
Value bet
In football betting, a value bet is when you can wager on an outcome with higher odds than the statistical chance of winning. For example, you can put a value bet on a football outcome if the likelihood of winning is higher than the odds a bookmaker has made available. You can usually use this to back an underdog team.
Asian Handicap
The Asian Handicap is a bet on the outcome of a match in which the bookmaker gives one team an advantage before the game starts. This type of bet eliminates the chances of a draw.
Correct Score
This has to do with forecasting a game's outcome in a normal time. The odds for this type of wager are usually high since you must correctly predict the number of goals scored by the home and away teams or if the game will be goalless.
BTTS
BTTS is an abbreviation for Both Teams To Score. In this type of bet, you're predicting that both teams will score at least one goal before the end of the match.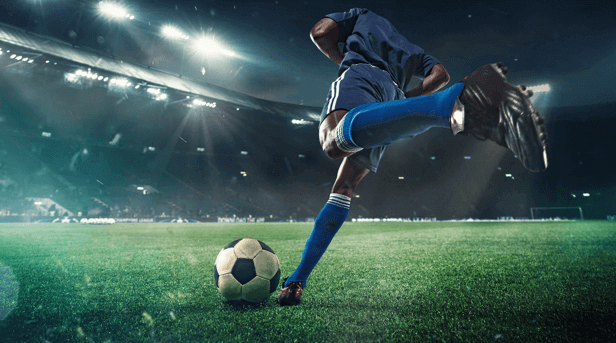 Best Football Betting Sites
Best Football Betting Strategies
Let's briefly analyse the strategies involved in betting on football in this section of the guide. Then, you will find out the things you need to note when betting on the Kenya Premier League, Champions League, and football games.
Have a sound knowledge of football
When you perfectly understand the game of football, it becomes easy for you to make a betting decision. Reading football news and following the players and trends within the game will help you.
Decide on your budget
It is essential to set your budget for betting so you won't end up in debt. First, only wager an amount you can afford to lose. Then, when you figure that you're losing money, know when to stop. It could sometimes be wise to take a break from betting if you are losing too much.
Do your proper research
Make sure you make your findings of a game you intend to bet on before placing your bets. Do not bet based on emotions or a favourite team. Instead, bettors should bet using statistics and football betting tips to avoid failing woefully.
So if you will be betting on a game, you should check for the team news, team form, and past results before wagering.
Understand the football betting markets
Knowing the different bet types is an advantage to winning bets. Different markets work for various punters. Please choose the one that suits you and work with it. Usually, bettors tend to focus on the 1X2 market, where they will bet on the side that will win the game.
However, there are several other markets that they can wager on, including correct scores, Both Teams To Score, goalscorers, and others. When you read football betting tips online, you will find out more.
Explore various leagues
The top five football leagues in Europe are the most popular football leagues in the world, which means that bettors prefer to wager on them. However, there are other leagues that they can wager on to give them more advantage.
Bettors can wager on other minor leagues across the globe. For instance, you can explore wagering on the Kenya Premier League or international games.
Which Football Event to Bet On?
Betting sites provide various events and tournaments that bettors can bet on. For example, Kenyan bookmakers allow you to bet on the World Cup, Euro, AFCON, Kenya Premier League, and Champions League.
World Cup
Aside from watching the most prestigious football tournament globally, bettors can place bets on the World Cup. Kenyans can participate in World Cup betting when the event starts in 2026.
Euro
The Euro is an event for European football countries. Millions of Kenyans followed the last Euro 2020 tournament and were able to place a bet on their favourite teams.
AFCON
Senegal defeated Egypt in a penalty shootout at the African Cup of Nations 2022 final in February 2022. This football event was available to bettors via the various bookmakers in Kenya.
Kenya Premier League
The Kenya Premier League is the official professional league in the country, and bookmakers in Kenya allow betting on Kenya Premier League matches.
Champions League
The Champions League is the biggest club football tournament worldwide. Real Madrid will face Liverpool in the final of this year's edition. Betting on the Champions League final game will be available on the various bookmakers in the country, just like the previous games.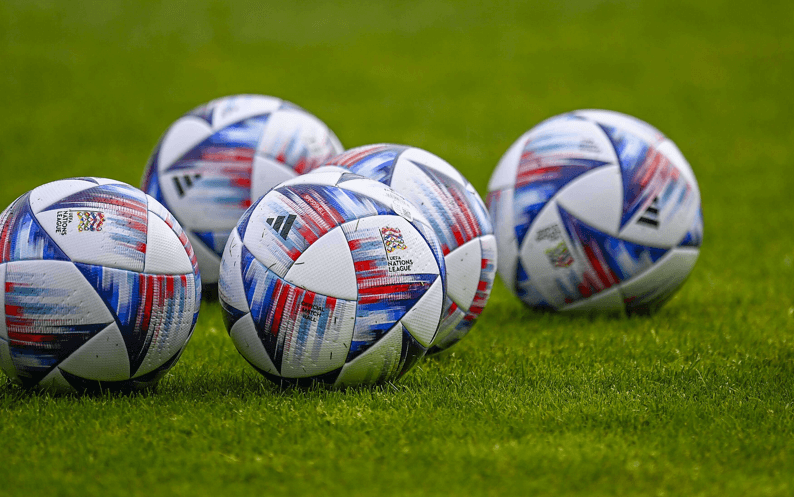 Football Betting Review
Football is one of the most popular sports in Kenya, and there are several betting sites to choose from. When choosing the betting platform to wager on, it is all about your personal preference.
The bookmakers in Kenya all allow bettors to enjoy a thrilling experience betting on them because they are easy to use.
Meanwhile, a few of these websites provide a live streaming option so that you can stream matches and as well bet on the game.
It is essential to have a good knowledge of betting markets. All the bookies offer traditional betting markets like final results, accumulator bets, correct score, BTTS, over/under bets, etc. However, many bettors prefer to bet online than go to shops to play bets. Online betting is easier and affords you convenience and accessibility. You can place a bet wherever and whenever you want to.
The betting sites in Kenya provide a variety of secured payment methods for players so you can easily fund your betting account. These bookmakers also provide a large Football selection, bonuses and promotions to players, and other exciting features.
In addition, betting odds are available in three main formats: fractional, decimal, and American. So it's up to you to choose the format that best suits you.
Finally, a bettor that doesn't have a strategy for betting on football will end up with nothing. So, have your strategy for betting so that you can win.
How to Bet on Football in Kenya – FAQ
What is the best way to bet on football? 
The best way to bet on football is to do thorough research before placing your bet. This research helps you gather information and data about both teams, making your prediction easy.
How do you bet on football matches? 
You visit a preferred bookmaker and locate the football section. Then, select the matches you intend to bet on, pick a suitable market for each game, and then place your bet.
What is a 3 way bet in soccer? 
In a 3 way bet, there are three possible outcomes. Team A wins, Team B wins, or a draw. This is also called the 1X2 betting market.
How do you place a multi-bet? 
Multi bets involve placing several bets in a single bet slip. After making all your selections of games, click on your bet slip and enter your betting stakes. If all selections win, you win the multi-bet.
What is a spread bet in soccer? 
Bookmakers use the spread bet to level the playing field. It Involves betting against the spread in markets such as the total goals, corners, bookings, etc. It provides multiple possible outcomes instead of a fixed outcome.