With the Simbas on the rise, rugby betting in Kenya is surging in popularity. This guide explains all you need to know about how to bet on rugby.
Rugby Predictions Today
Check out our tipster's rugby predictions for today and over upcoming matches.

GREENS
Yield: 1.43%
Super Rugby Pacific
25/03 09:35
Melbourne Rebels +6.50 in ordinary time (AH)
25 Mar, 09:35 Rebels : Reds I think this game will be closer than the odds suggest so I will go with an Asian for Rebels. As regards recent matches, the home team will be going in this match with 2...

GREENS
Yield: 1.43%
United Rugby Championship
24/03 20:35
Stormers +14.50 in ordinary time (AH)
24 Mar, 20:35 Leinster : Stormers The odds seem misplaced here as both teams are close in terms of recent form so Stormers have a chance here of getting a win here. As regards recent matches, the home...

GREENS
Yield: 1.43%
United Rugby Championship
25/03 18:00
Sharks -2.50 in ordinary time (AH)
25 Mar, 18:00 Scarlets : Sharks An inconsistent Scarlets team definitely opens opens up this game for Sharks even this is a risky one but I see them talking their chances in this game. As regards recent...

BE Patient
Yield: 1.12%
Moana Pasifika
vs
Hurricanes
Super Rugby Pacific
25/03 07:05
Moana Pasifika +18.50 in ordinary time (AH)
Moana Pacifica will play at home ground against Hurricanes and I think that they will play very good not matter why they are not favorites to win this match so I am sure that they can be very good here...

BE Patient
Yield: 1.12%
Super Rugby Pacific
25/03 09:35
Melbourne Rebels +5.50 in ordinary time (AH)
Rebels will play at home ground against Reds and I think that they will play very good so I am sure that they have very good chances to win this match so I will use +5.5 ah on them to keep to the end of...
Rugby Betting Explained
Although football betting is still number one in Kenya, more and more bettors are starting to take a keen interest in rugby too. Before we delve into the various aspects of rugby betting, here's a quick overview to shed some light on the topic.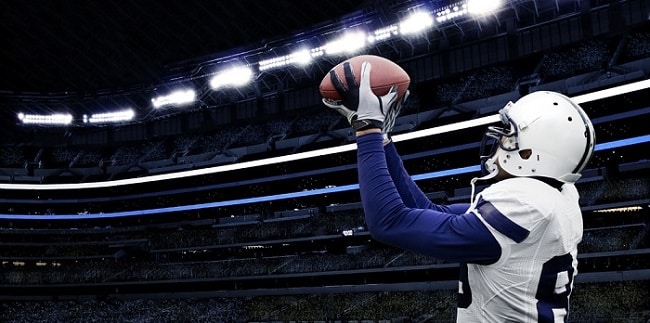 Differences Between Betting Offline and Online
Placing your bets at a shop is the traditional method of betting, and it's certainly a more sociable experience. However, online rugby betting has many more advantages, including a plethora of bonuses and promotions, more markets, live betting, and with some betting sites, live streaming.
Teams, Players & Tournaments
The Rugby World Cup is now one of the biggest sporting events on the calendar, which is evidence of how much this sport has grown. Whether you have a preferred format, such as union, league, or the fast-paced rugby sevens, the top betting companies cater to your wishes.
You can bet on the outright winners of specific tournaments, follow a favourite team or dig out some prop bets on selected players. The options are endless. Furthermore, it's not just traditional bookmakers that offer rugby betting; you can also use a betting exchange.
How to Bet on Rugby Online?
With a growing number of top-rated betting sites in Kenya, there has never been a better time to learn how to bet on rugby online. Follow this general guide to getting started.
Choose a Betting Site
We've handpicked the rugby best sites in Kenya for you to choose from. Of course, which operator is right for you is a personal choice, so we advise reading our reviews to find the strengths and weaknesses of each site before you jump in.
Sign up
After picking a betting site, you need to create an account. This is a simple process that only takes a few minutes. Additionally, at some point (not immediately), you will have to verify your identity and age.
Deposit
To bet online, you need to fund your account. There are many options to choose from, with M-Pesa being one of the most popular. Usually, when you make your first deposit, you can also claim the betting site's welcome bonus.
Place your bets
Use the menu to find all the tournaments and matches. Plus, you can view all the rugby betting odds. When you've found a bet you like, tap on the odds to add it to your bet slip. Then insert your stake and confirm the wager.
That's all there is to it. You can now sit back, watch the match, and see if your bet wins. If it is successful, your winnings are automatically credited to your betting account.
What is the Best Rugby Betting Site in Kenya?
There are some stellar rugby betting sites that are licenced and regulated in Kenya, such as Dafabet, 22bet, and Betway. These are some of the most popular operators as rated by our team and fellow bettors.
Rugby Betting Tips
Rugby betting, like any other sport, requires preparation. The more effort you put in, the better chance you have of placing more successful bets.
These are our main rugby betting tips to set you off on the right track.
Understand the Different Codes of Rugby
There are two main rugby codes – rugby union and rugby league. Union is far and away the most popular on a global scale, but you can still find some top rugby league events to bet on.
In addition, there's rugby 7s, which is played under union rules but with only 7 players per side on the field. What's the importance of knowing these different codes and formats?
Simply because different teams and countries are at the top of each pile. Kenya is the perfect example.
It has a strong 7s team, but its full rugby union is yet to qualify for a World Cup. Knowing the strengths of each team may give you an edge.
Teams and Tournaments
Much like football, there's a profusion of rugby leagues, cups, and tournaments held throughout the year. Naturally, these can rank in order of importance, so teams may field their strongest side in some competitions but not others.
The key to predicting high-quality rugby betting tips is to know the teams and the tournaments that they compete in. It's vital that you start off small.
Focus on a handful of teams and perhaps only one or two competitions. Learn as much as you can to help your betting.
Form
Research is the foundation of solid rugby betting tips, and the current form is a good benchmark. You can check the home and away forms of the teams, as well as the form of individual players.
Of course, things don't always go with the form book, but it's a good guide to start building your predictions from.
Markets
Predicting the correct score in a rugby match is not easy, so this isn't a market that's very popular. However, there are many others, such as handicaps, O/U total points, and match winners, that you can explore.
Ultimately, every game of rugby presents opportunities, but you can only find a good value bet if you fully understand all the markets.
Players
For prop bets, you want to know the players on each team. Who are the kickers? What are their scoring percentages?
Also, wingers are most likely to score the most tries. Continuing on, are players playing in their strongest positions?
This can happen at the international level, where you get a player in a different position than what he plays for his club. It's this attention to detail that will help you identify the best bets.
Live Betting
Customers can bet on all the biggest rugby matches in-play. Although it can pose more risk, the rewards are better. In a nutshell, rugby is a hard, brutal game.
Many lesser teams may be able to hold their own at the start, but as the match goes on, they get worn down, and the points start to flow. This creates rugby betting tips that will often have improved odds.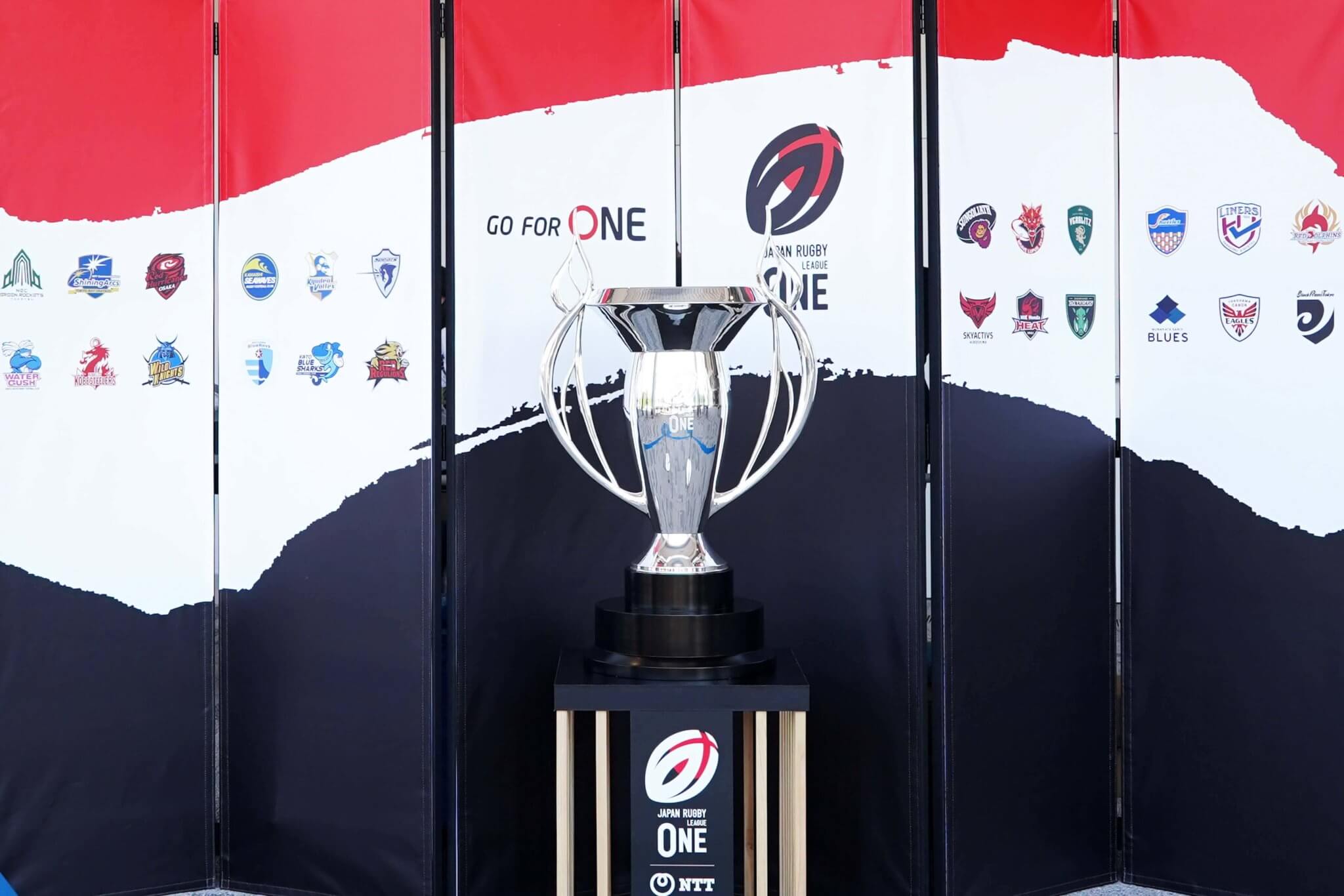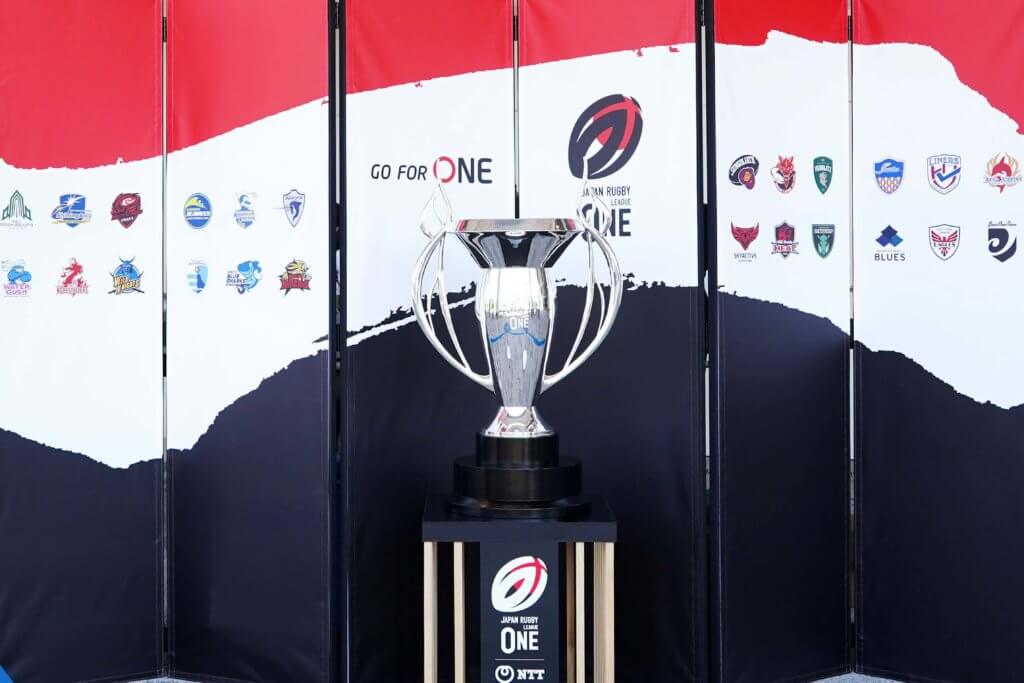 What Are Rugby Betting Odds?
Each market has its own rugby betting odds, where you'll find low-risk wagers and long shots. Essentially, the betting odds are merely the probabilities that the bookmaker gives to each market.
For instance, if England is 2.0 to win the Six Nations, the bookmaker is stating that (in its opinion) the chances of England winning it are 50%.
As a bettor, you must determine if you believe England's chances are higher or lower than 50%.
If you believe they are higher, say a 70% chance, then there is value in betting at these odds. Of course, if you feel the chances are lower, there's no reason to take this bet.
These are some of the most popular rugby betting markets.
Futures/Outrights
A futures bet is typically a wager on the winner of a specific tournament. For example, you can place a bet on which team will win the 2023 Rugby World Cup.
There is often good value in these betting markets. However, there are risks of key players getting injured or a team having a dip in form.
1X2
The simplest rugby betting market is 1X2, also known as the match-winner market. This is a bet on a particular match. You can either back the home side, the draw, or the away team. Your bet pays out at the odds x stake.
Handicap
There are quite a few rugby matches involving an overwhelming favourite and an underdog. Let's say New Zealand is playing Canada in an international friendly. The 1X2 odds on the All Blacks are 1.04, so there's little value in this for most bettors.
Handicap betting matches the odds, so both teams are close to evens (2.00). To do this, the favourite is given a points handicap, and the underdog is given a points advantage.
For instance, New Zealand is -21, but their odds are now 1.95. To win this bet, NZ must win by 22 points or more.
What are the Best Rugby Betting Strategies?
With a bookmaker adding its margins, bettors are never getting true value on the money they stake. Combine this with the fact that you'll never win every bet, and you see the need for an effective betting strategy.
Matched Betting
As the number of rugby betting sites in Kenya continues to grow, so does the number of bonuses and promotions available to customers. This makes it ripe for matched betting.
Put simply, matched betting is where you use a bonus or free bet from one betting site, and you back the opposite selection with another bookmaker to secure an overall profit.
Of course, bookmakers don't like you dining this, so make sure to mix up the sites you use, but this strategy works if you do the mathematics correctly.
Bonus Hunting
If you don't want to join multiple betting companies, choose one that has plenty of promotions, particularly free bets and matched deposit offers.
These bonuses give you more cash to bet with and more chances to win. It's not a guaranteed betting strategy like matched betting, but it's low risk if wagering with free bets.
Kelly Betting Strategy
The Kelly Criterion is a bankroll management strategy that you can use when betting on Rugby in Kenya. Ultimately, you follow the formula and it provides insight into how much of your bankroll you should bet on certain selections based on your rugby tips, the probabilities and the bookmaker's odds.
If required, you can use a bet calculator to accurately work out what your stake needs to be.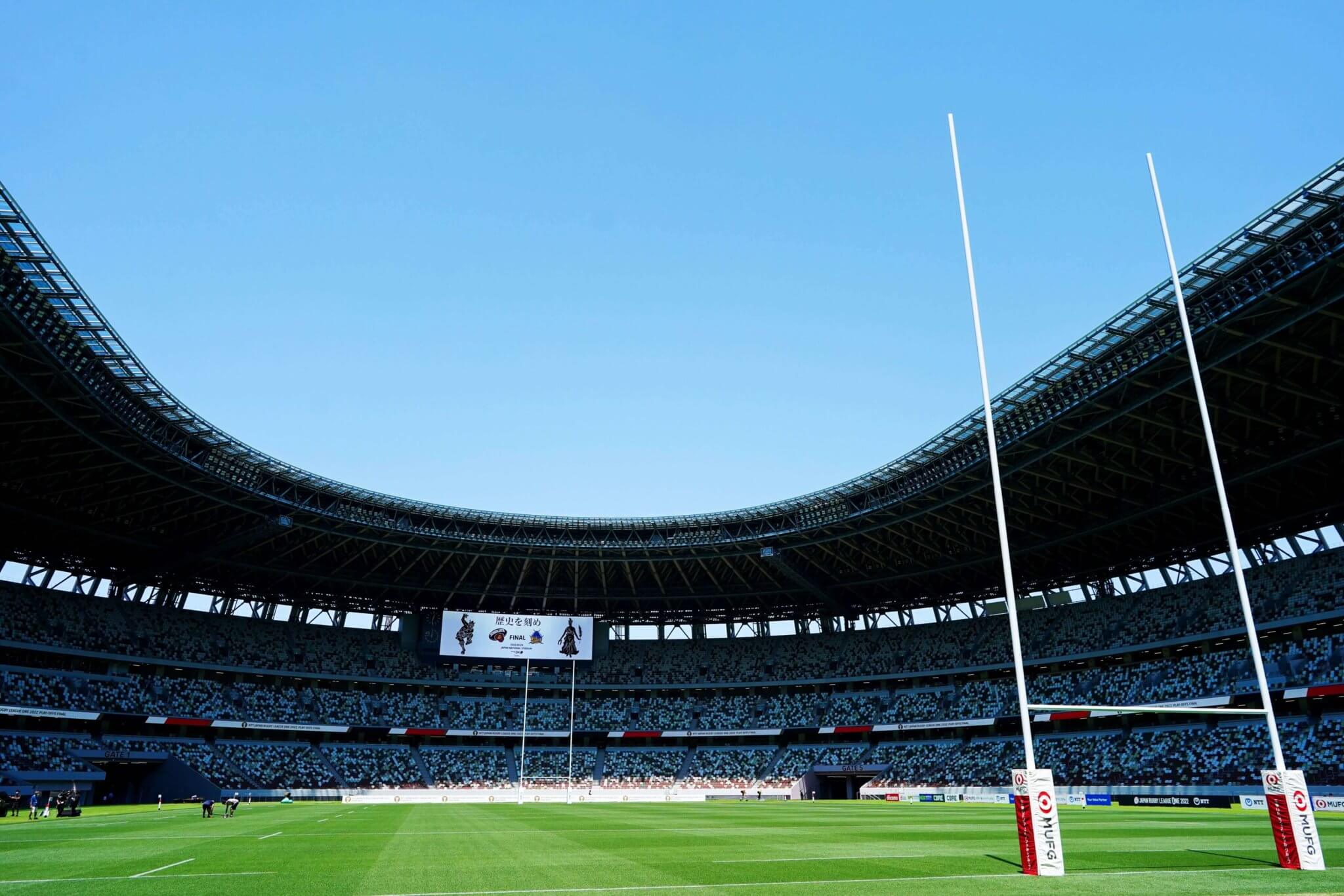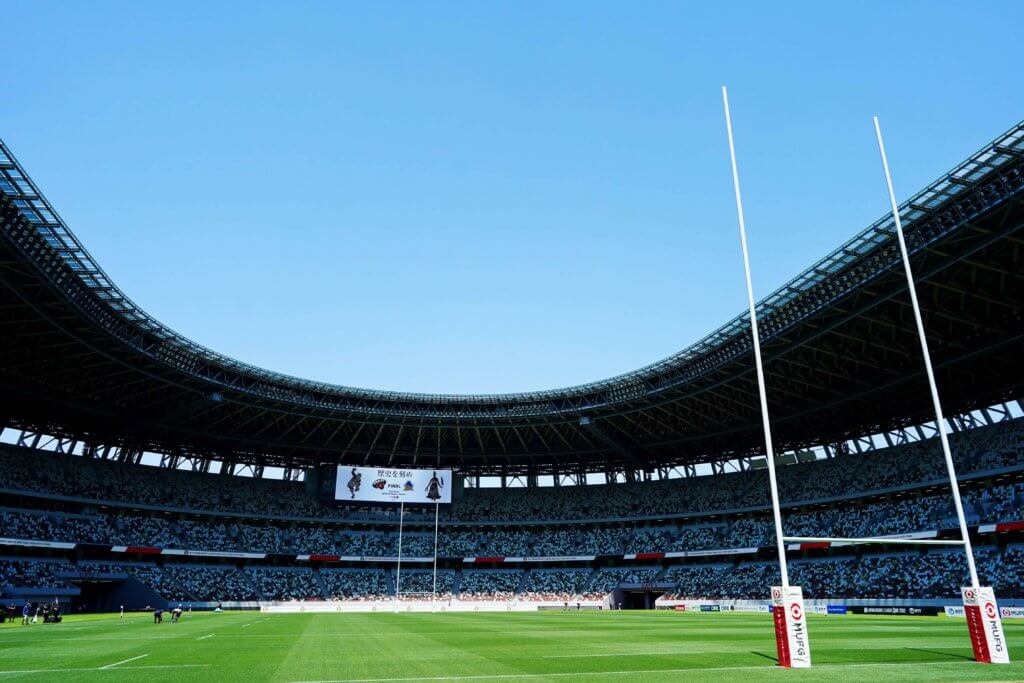 Rugby Betting Review
Betting on rugby is on the rise, and with the World Cup just around the corner, now is the perfect time to pick up some rugby tips so that you can attack the markets with confidence.
Our suggestion is to take your time. The best bets are those backed by knowledge and research. Use the information presented on this page to guide you. Learn everything about the sport, its top teams, and its star players.
Then learn about the betting markets, odds and promotions.
Although it's impossible to nail every wager, particularly if you want to place an accumulator bet, you will increase your win/lose ratio with high-quality rugby tips based on your understanding of the game.
Best Rugby Tournaments to Bet on
Rugby is a global game, but some tournaments stand out more than others. These are the best events for enthusiastic rugby bettors.
Rugby World Cup
Held every four years, this is the pinnacle competition for all rugby-playing nations. South Africa is the current champions, having beaten England in the 2019 final.
France will host the tournament in 2023, which will feature 20 teams playing a combined 48 games. It's a 6-week festival of rugby with thousands of betting opportunities.
Commonwealth Games
Rugby 7s is played at the Commonwealth Games, which opens the door to many other nations, such as Kenya, Fiji, and Canada.
Six Nations
Aside from the World Cup, this is the biggest event on the rugby calendar in the northern hemisphere. It's contested annually between England, Wales, Ireland, Scotland, France, and Italy.
The teams will play each other once – some games are at home and some away. As this is a massive event, many bookmakers offer a range of special Six Nations bonuses for bettors to snap up.
Champions Cup
Formerly known as the Heineken Cup, this is the biggest club rugby competition in Europe. It's held every year with 24 teams involved. There is a group stage followed by a knock-out phase until the final.
All of Kenya's best rugby betting sites offer a stellar array of Champions Cup markets for you to choose from.
How to Bet on Rugby in Kenya – FAQ
Take a look through our FAQs for more information about how to bet on rugby in Kenya.
Can you bet on rugby in Kenya?
You certainly can bet on rugby in Kenya. All of the top betting sites have markets for different events from Europe, Australia, and worldwide.
What is a 3 way bet in rugby?
A 3-way betting market in rugby is the match result. The 3-way means how many possible outcomes there are. With the match result (1X2), you can bet on the home team (1), a draw (X), or the away team (2).
How does handicap betting work in rugby?
The idea of handicap betting is to even the odds by handicapping the betting markets. For example, if you have a red-hot favourite with odds of 1.02 to win on the match result market, a handicap bet would start that team with a minus point total. Therefore, the handicap might be -27 at odds of 1.90. To win this bet, the team needs to win by 28 points or more.
What does winning margin mean in rugby?
As the name suggests, this is the margin of victory. The bookmaker will offer a range of points for the winning margin, such as 1 – 5, 6 – 10, 11 – 15, 16 – 20, and so on. Then if you bet on England to beat Scotland by 6 – 10 points, and the final score is 34 – 27, you would win because the margin of victory is 7 points.
How common is draw in rugby?
Draws can – and do – happen in rugby, but they are not very frequent. As rugby bettors, we don't recommend backing the draw. Instead, you could bet on a double chance, which can cover this market.