This Chezacash review provides new and existing bettors with a complete overview of this bookmaker and its betting services.
Here, we guide customers through sports betting options, live betting, the mobile app, and the Chezacash promo code.
Chezacash Review Kenya: Our Opinion
Overall, Chezacash provides a good range of betting services for its new and existing customers.
Currently, one of the leading features of the betting site is its in-depth sportsbook, with lots of betting markets available for some of the biggest events.
However, there are also some excellent additional features that players can access. The provider offers a welcome offer for new players.
Also, the offer is very easy to claim during the registration process. Secondly, the provider's mobile app is very user-friendly.
Below, we list our top Chezacash features:
Excellent sportsbook betting options
Popular and new sports (esports and virtual sports) well covered
Easy to use mobile app for Android
A welcome offer is available for new customers during sign up
Is Chezacash Legal in Kenya?
Yes, our Chezacash review has found that this online bookmaker is perfectly legal in Kenya. As a result, bettors can legally sign up and deposit funds safely at the online bookmaker.
In addition, the bookmaker is registered by the Kenyan Betting Control & Licensing Board. Due to this, players and the operator are protected by law under the Betting, Lotteries, and Gaming Act.
---
---
Chezacash Welcome Bonus Review
Currently, the bookmaker has a welcome bonus for new players when they register with the betting site. This Chezacash review found that the operator provides a 450% deposit bonus for new players.
Also, to qualify for the welcome offer, players must complete the entire sign up process and make a minimum of KES 100 deposit. Then, bettors receive their deposit bonus in three separate installments.
Our Chezacash Kenya review gives the welcome offer a 4 / 5.

Other Promotions
In addition, the bookmaker provides some further ongoing promotions that new and existing bettors can access when they join the site.
Also, these offers are ongoing, but the bookmaker might provide further one-off offers on occasion. Players can check the 'Promotions' tab for all up-to-date offers at Chezacash.
Firstly, the betting site offers a multi-bet insurance offer. Through this promotion, bettors can receive 100% of their original stake on a multi-bet if one wager falls through.
However, for the offer to work, bettors must place a nine-leg multi-bet with minimum odds of 20. Also, the 100% stake refund is paid in a non-withdrawable free bet.
Secondly, the bookmaker provides players with an accumulator bonus. In this offer, players can get additional percentage winnings on top of their accumulator bets.
For instance, if a bettor places a successful six-event accumulator, they receive a 5% bonus on their winnings.
This goes all the way up to 600% for a winning 30-event accumulator bet. But each event selection must have a minimum of 1.5 odds, and the bonus percentage is applied immediately.
Overall, our Chezacash Kenya review gives these promotions a rating of 3/ 5. Currently, there are a few ongoing alternative offers on the betting platform. But this could change in the future.
Chezacash Sports Betting Review
As part of our Chezacash Kenya review, we provide an overview of the site's sports betting features and functions. Here, we offer a guide about the online betting site's sportsbook.

Odds
Generally, Chezacash has an excellent selection of odds for a range of sports betting options. Currently, bettors can select odds for over 30 sports, and both popular and up-and-coming sports are available.
For example, some of the biggest football leagues are well covered, with odds for the Premier League, World Cup and European leagues. But other popular sports like tennis, basketball and golf are also on offer.
Additionally, players can select odds for more emerging sports betting markets. Among these are MMA, esports, table tennis and lacrosse. Overall, a whole host of sports betting odds are available at Chezacash.

Markets
Furthermore, this online betting site has a solid range of sports betting markets for sports. For many sports, there are plenty of options beyond outright matchwinners.
For instance, football bettors can select from over/under, anytime goalscorer and correct score markets.
Also, similar markets are available for popular sports like basketball, American Football and rugby.
However, for the less popular sporting options, players may have fewer options available.
For example, sports like table tennis and Field Hockey only have a couple of markets beyond outright match winners.

Virtuals
Another popular growing betting market online is virtual sports betting.
Ultimately, virtual sports work the same way as regular sports betting.
Players can wager on pre-match and pre-tournament events and outcomes.
However, virtual matches are simulated without real players or teams.
Overall, Chezacash has a good selection of virtual betting sports and games.
Also, players can select to play for free before committing to real-money bets on this platform.
Currently, players can select virtual odds for football, horse and greyhound racing, motorsports and table tennis.
Furthermore, customers can choose casino-style games, including spin and win and keno.

ChezaCash Esports Review
Currently, esports is a growing betting market with increasing popularity worldwide.
As a result, many bookmakers now offer esports betting options on their platforms, and Chezacash is no different. Overall, the betting site offers a solid selection of esports options.
Often, players can find odds for the best and biggest events for popular games like League of Legends and Counter Striker.
Furthermore, bettors can choose from a good range of odds and markets. Among these are outright winners and individual map winners.
Chezacash Jackpot Review
Often, Chezacash runs jackpot games for bettors. Through jackpot-style games, players can make multiple selections for the outcomes of selected fixtures.
Then, bettors can enter the prize pool if they win. Generally, betting sites run these games per week, day, or for specific sports tournaments.
However, at present, no Chezacash jackpots are running. However, bettors can check back on the 'Jackpot' page to keep updated on the latest jackpot games.
Chezacash Payment Methods
Overall, players have various payment methods to choose from when depositing and withdrawing from this site. Also, customers have options for desktop and mobile available.
Firstly, looking at the deposit options, players can choose from three options. Via mobile and desktop devices, bettors can deposit funds with M-Pesa mobile or online/web.
Alternatively, customers can select the SMS payment options, where they can text the amount they wish to send to an account.
But for withdrawal options, there are fewer choices currently. At present, players can only withdraw by using the online/web option or the SMS mobile function. We rate the payment methods 3 /5.
Chezacash Mobile Review
Currently, players can download the Chezacash app straight from the bookmaker's website to their mobile devices. Also, the app is available for users with Android devices.
Alternatively, bettors can stick with the mobile browser version of the site. This is accessible by heading to the site through a web browser on a mobile phone.
Ultimately, there are some benefits to using the mobile app rather than the online desktop version. Today, modern bettors enjoy wagering quickly whilst on the go.
Furthermore, having access to quick bets, cash-out functions, and live bets is important. Luckily, the Chezacash app provides such services for its mobile customers.
Overall, players can access all the same odds, promotions, and functions as they can on a desktop. However, the app runs more quickly and more efficiently on mobile devices.
Although, players must have a solid and secure internet connection to access these features.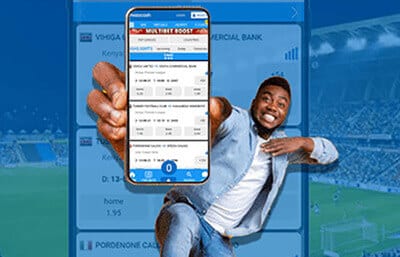 Chezacash Registration Review
Before getting started with the Chezacash bookmaker, new customers must complete the registration process in full. Usually, this entire process is quick, and it only takes a few moments to complete. To complete the signup process, bettors head to the homepage, fill in the registration with some personal details and then confirm.
Chezacash Live Betting/ Live Streaming Review
Today, live betting is a key feature for any standout betting site as modern players are looking to wager on the go.
Presently, Chezacash has a host of good live betting features that players can access. Moreover, bettors can access and bet on hundreds of live, in-play matches each day.
Firstly, customers can select a good range of live odds for sports betting.
As well as match-winner bets, players can choose additional markets like under/over goals and points, the next goalscorer, or both teams to score.
Furthermore, players can access some additional live features via the betting site and mobile app.
These include live statistics that update in real time so bettors can view key events like shots, bookings, red cards and goals scored.
However, this data is not available for every sports fixture or league. In addition, there is no live visualiser or live streaming for lots of events, which impacts the live viewing experience.
Chezacash Customer Service Review
Sometimes, players will need to get in touch with the betting company if any issues occur.
Also, bettors may need to contact the customer services team for questions about registration, accounts, payments, and betting options.
Luckily, Chezacash has various customer contact options. Via these, players can get support to resolve issues and receive advice on any problems.
Here, we list all of the available customer service options and contact details:
Telephone: +254 0709 978 000
Whatsapp Messaging: +254 0799 456 300
Email: [email protected]
Conclusion
In conclusion, our Chezacash Kenya review has found many positives about this online betting site. Here, we provide a complete overview of the pros and cons of Chezacash for new and existing bettors.
Firstly, we look at the pros. One of the big positives about this online betting site is the wide availability of many sports betting options.
Currently, all the major international sports events are covered. Also, emerging markets, such as virtual sports and esports, are also available.
Furthermore, the bookmaker offers a very good welcome offer for new players that is easy to claim upon registration, and it has a user-friendly mobile app.
But, despite the positive features, there are some cons to Chezacash. First, one of the big things the betting site is missing is in-depth live betting options.
Currently, there is no live streaming and a lack of additional live betting options. However, this may change in the future as the betting site grows.
Also, for some less popular sports, there are few betting markets to choose from.

Chezacash Kenya Review FAQs
In this section, we provide answers to some of the most common questions that bettors ask about Chezacash and its services.
Where is Chezacash legal?
Currently, Chezacash is perfectly legal in Kenya. As a result, bettors can freely set up an account with the betting provider, deposit, and place bets. The bookmaker is registered by the Kenyan Betting Control & Licensing Board.
How to place a bet at Chezacash Kenya?
To place bets on this platform, bettors will first need to set up their own betting accounts. Then, once this is confirmed and verified, players can log in, select their preferred bet or market and place a wager through a virtual bet slip. However, players must have positive funds in their account to successfully place a wager. 
Why is Chezacash not working?
Sometimes, betting sites stop working for several reasons. Most commonly, a betting platform is down because the company is performing maintenance and updating the site. Often, this can take a day or so to complete. However, if this issue continues and players cannot access the site or their account, they can get in touch with the customer service team. Above, we list the available contact methods at Chezacash.