This article will introduce you to rugby betting and help you become an expert on the subject. Learn everything you need to know, such as the game's formats, recommended rugby betting sites, and rugby predictions. Tune in to discover more about the best betting sites, odds, markets, and tips for placing better bets.
Rugby Betting Predictions
Here are our rugby betting predictions to keep your eye on.

GREENS
Yield: 1.45%
Penrith Panthers
vs
Brisbane Broncos
Penrith Panthers to win
01 Oct, 09:30 Penrith Panthers – Brisbane Broncos Penrith Panthers is favored here and they have the momentum with consecutive wins and creating a winning pattern.As regards recent matches, the...

GREENS
Yield: 1.45%
Hull Kingston Rovers
vs
Leigh Leopards
Super League Playoff
29/09 21:00
Hull Kingston Rovers -2.50 (AH)
29 Sep, 20:00 Hull KR – Leigh Hull KR is favored here and they have the momentum with consecutive wins and creating a winning pattern.As regards recent matches, the home team will be going in this...

Andythepandy
Yield: -2.19%
Penrith Panthers
vs
Brisbane Broncos
Penrith Panthers to win
Penrith Panthers are going for three grand finals in a row and will have most of the fans on their side and the Broncos who finished second on the table are worthy opponents after a good win against the...
---
---
Rugby Betting Explained
Most of the year, rugby betting is an exciting activity, and South Africa offers some of the most reliable online bookmakers globally. Betting markets and odds on rugby are diverse, from straight match winners to handicaps, each way bet, winning margins and more.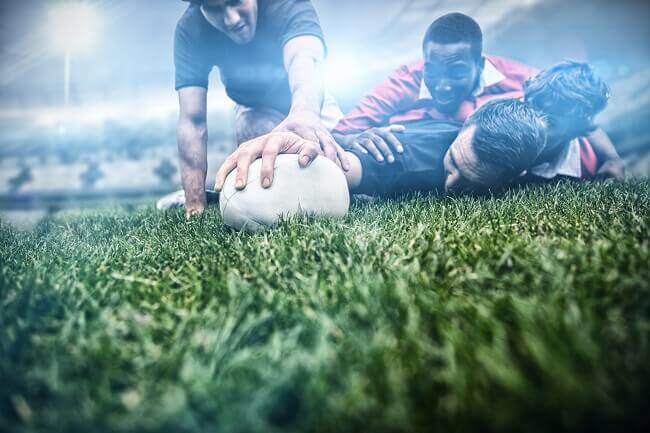 If you want to learn how to place the best value bet on rugby, here is a short guide that will help you understand the basics:
Choose a Good Bookie
Let's begin with rugby betting sites. Your bookie is your most essential betting partner, and you cannot place wagers without them. To get the best service, you need to be patient and do some research. This will take some effort and time, but you're already on the right track if you stick to operators with a good reputation and a license.
Open a Betting Account
The next step is to register with your preferred operator in South Africa. To do this, you need to be 18+. Visit the sportsbook platform, initiate the registration, provide all the necessary information and wait for the verification. Once you have finished filling in the registration form and shared all the required documentation, you can move on to the next step.
Choose a Payment Method
To place bets, opt for bonuses and eventually withdraw winnings, you will have to pick from the available payment methods. Each operator in South Africa supports similar banking options, and some of the most popular ones are:
Credit/Debit cards
eWallets (Skrill, Neteller)
Prepaid Cards and Vouchers
Bank transfers
Once you have selected the prefered deposit methods, you can make a deposit. Ensure the minimum deposit requirements that the operator might have for their registration bonus. By depositing a certain amount, you can still be eligible for the welcome bonus – if the operator offers one at the moment.
Choose Your Favourite Rugby League/Event
Now, you can start thinking about the actual bet. Start by browsing the operator's sportsbook markets and find different rugby markets. The two most common ones on the South African sportsbook websites are Rugby League and Rugby Union. Moreover, they often have more submarkets, providing punters with many wagering opportunities. Thus, you can choose to wager on events such as:
NRL
RFL Challenge Cup
World Cup
Super Rugby Pacific
Six Nations 2023
European Rugby Champions Cup
English Premiership
United Rugby Championship
Choose the Rugby Bet Type
The next logical step is to choose the bet type, depending on your preferences. You can choose singles or accumulator bet. Moreover, you can opt for various wagering types such as match results, over/under, double chance, draw no bet, handicaps and more.
Fill in the Betting Slip
Finally, once you have figured out everything, it is time to compose your bet slip. Start by double-checking the odds and selecting the events, type of wager, and the amount you want to wager. You can even use the bet calculator if the operator has one. When everything is in perfect order, you can confirm the bet and wait for the results.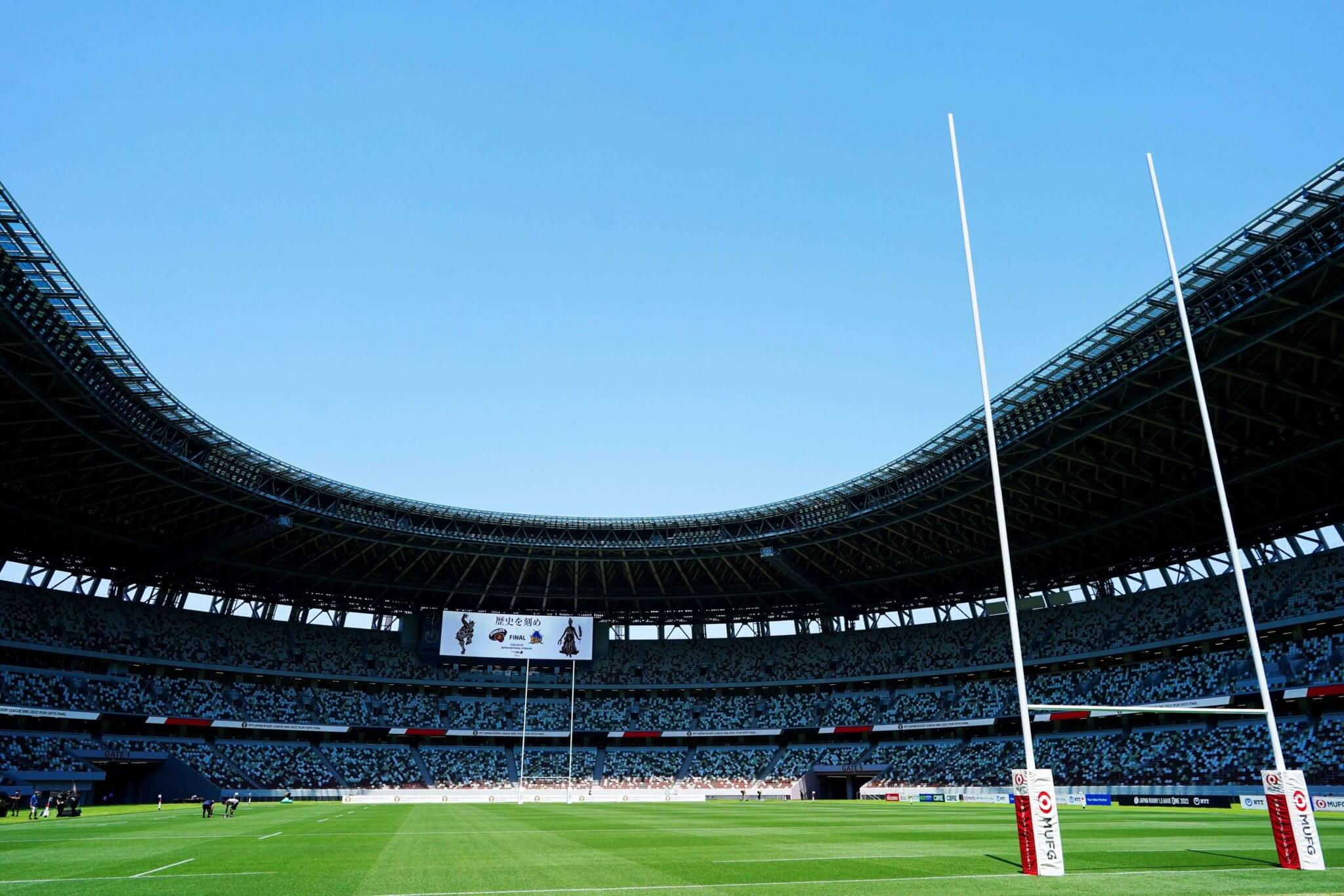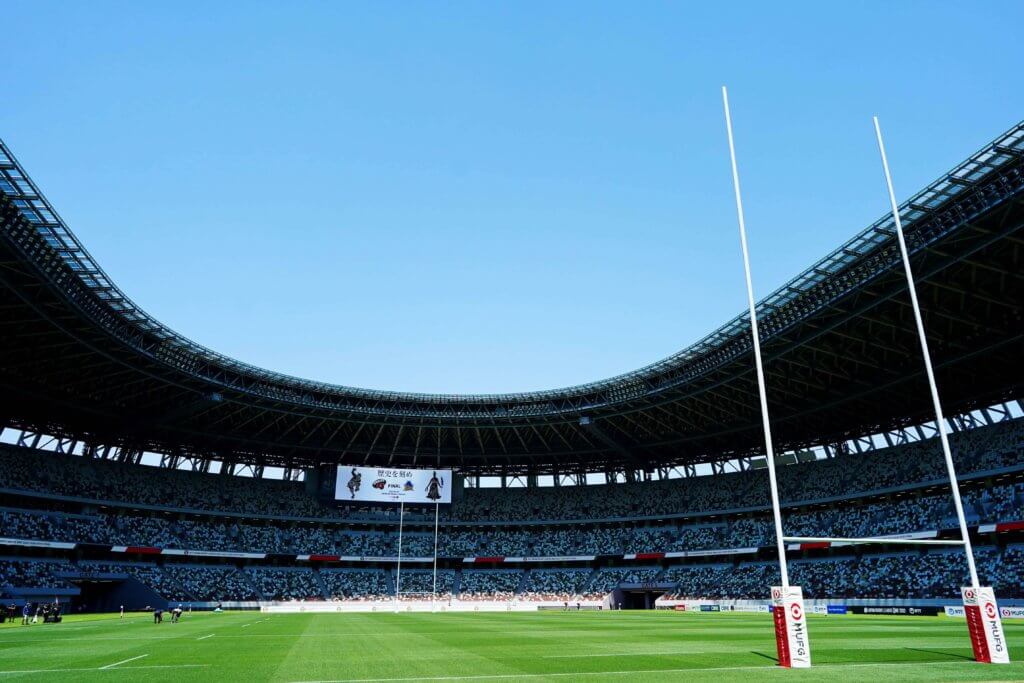 What Is the Rugby Betting Market?
If you are choosing between rugby betting sites, you should also consider the betting markets. Bettors can wager on the outcome of different markets provided by the bookmakers.
Match Result
This is one of the most common rugby bet types. Have a bet on the winner of the match, i.e. Team A, Draw or Team B. You can bet on your favourite or whether there will be a draw. All you need to do is check the odds and decide what's the smartest thing to do.
Halftime/Fulltime
You can bet who will be leading at the end of either the first or second half. This kind of wagers is called halftime/fulltime, and it's another quite common bet type among punters in South Africa. This kind of wager makes the game more interesting while it's happening.
Half Time Result
Like Match Result/Match Winner, this bet type allows you to predict the result halfway through the match, such as the home or away win or even a draw. You may choose the first or second half. If you place the wager on the first half, it does not matter what's on the docket for the second half because the halftime score counts towards your wager.
Double Chance
Pick one side to win in a single wager, or bet on one team to win or draw. A double chance bet can be placed on sports that can result in three outcomes: A team winning, a team losing or a draw. You can place your bets on both outcomes simultaneously.
Odd or Even Total
What will be the combined total of points? There are two types of odd or even bets in sports. These bets try to predict the total number of points or goals scored in a match or series of matches. Based on two distinct possibilities – an odd total number of goals or an even total number of goals.
Highest Scoring Half
You can bet on which half will score more points – either on the number of goals being scored in both halves or on a draw between both halves. However, penalties do not count in extra time. A winning bet must have more goals scored in the 1st half than in the 2nd half.
What Are Rugby Betting Odds?
It is common knowledge for any punter that rugby betting odds are the main factor in determining how successful the wagering will be. To ensure you get the best odds on rugby matches, check any site's odds before deciding. Your odds should be above average and competitive.
There are three different ways rugby betting odds are displayed – fractional, decimal, or American – but the first of those is the most popular in the United Kingdom.
Fractional Odds
An odds fraction is the amount paid out based upon a stake. In other words, if the fractional odds are 4/5, you will earn an $8 profit for every $10 staked. In other words, fractional odds of 4/5 are equivalent to American odds of -125 and decimal odds of 1.80.
Decimal Odds
The decimal odds indicate the total return for every dollar wagered, including any risk taken. In most cases, you can convert fractional odds to decimal odds without any problem. It's as simple as dividing the fraction by one (the one represents your stake).
American Odds
These are the default betting odds used by American sportsbooks and are often referred to as US odds or moneyline odds. Betting odds in the US are based on winning or wagering $100 per bet, a plus (+) sign showing the favourite and a minus sign showing the underdog.
What Are the Best Rugby Betting Sites?
Rugby is a big part of the culture in South Africa, and nearly every sportsbook in South Africa offers rugby betting. The good news is that some online bookmakers provide punters with a better selection of rugby leagues, markets, and promotions than others. Check them out:
Hollywoodbets Rugby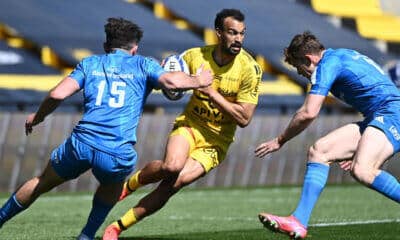 Betway Rugby
This South African bookmaker offers Rugby league with NRL and RFL and Rugby Union markets with Super Rugby Pacific and European Rugby Champions Cup. Punters can check the Betway rugby betting odds, schedules and even statistics on the operator's official site.
Bet.co.za Rugby
Last but not least, Bet.co.za offers Rugby league betting in different markets such as Australia with the State of Origin, NRL Premiership, International with the World Cup, and Europe with Challenge Cup and Super League. In addition, the operator provides Rugby Union wagering on England, European, International, and France markets.
Content Manager: Post a Table.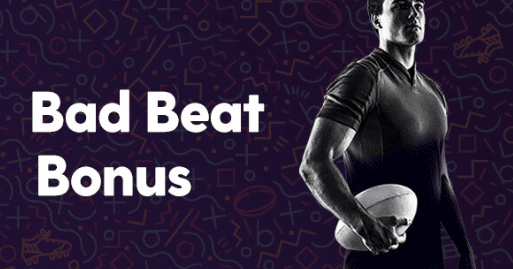 Which Rugby Event to Bet on?
You know now how to bet on rugby and select the best bookmakers. Knowing what popular leagues to follow will also be useful. This will help you determine which sporting events have the best odds.
World Cup Rugby Betting
Approximately twenty international teams compete at the Rugby World Cup. The hype is usually enormous since it is played every four years, and the odds are advantageous, so wagering on the Rugby World Cup is a good idea. Punters always look forward to this event.
Six Nations Betting
There is no match for Six Nations rugby in the Northern Hemisphere. Europe's biggest rugby playing countries compete in five waves over five weeks to determine who reigns supreme. The Six Nations series is divided into five rounds, with each team's number of home and away games alternating every year.
Champions Cup Betting
Clubs from around the world compete each year in the Championship Cup. Every year, the betting community and bookies eagerly anticipate this event. Due to this, there will be better odds and promotions to encourage players to stake on it.
Challenge Cup Betting
Challenge Cup is also an annual event for European Professional Club Rugby. Although this will not be the grandest competition, it is still one worth watching.
Rugby Betting Tips
While you may have everything you need, these rugby betting tips would increase your success rate. Check them out:
Be Sure to Take a Team's Form Into Account
Placing a bet on a rugby game is not enough, and punters should always consider the entire picture. One of the deterring factors is the team's form, so you have to thoroughly analyse the team's performance before you place a bet.
Remember That Favorites Don't Always Win
Even if the odds favour the favourite of the match or season, you should keep in mind that there's always a chance that they can lose. One of the factors that can affect the outcome is the game's location. Home advantage actually plays a massive role in the result of a rugby game.
Find Out If There Are Injuries or Hindrances
Injuries, emotional distress, weather conditions and even terrain conditions can affect the game's outcome. This is why you need to analyse all of these factors before placing a wager. Additionally, keep in mind that past injuries can also affect some future rugby games.
Predict More Than Just Match Winners
Diversifying your bets can actually help you be more successful with your wagering. So, avoid sticking to just a match-winning market and try other betting markets. By making other rugby predictions, you can create multiple opportunities for yourself when placing wagers.
Check the Odds Before You Start Betting
Everybody knows that odds are the most important part of betting online. Thus, checking the odds prior to placing a bet is a must. Also, do not forget to compare the odds among the sportsbook operators.
Subscribe to Tipping Platforms
If you are new to betting on rugby, you can always rely on great tips you can find online. In essence, there are plenty of websites providing great rugby betting tips you can benefit from.
What Are the Best Rugby Betting Strategies?
The strategy you use for rugby betting can significantly impact your success. You cannot win with the best bookmaker if your strategy is flawed. The following are some of the best rugby betting systems that work, even when it comes to betting on Rugby World Cup matches:
Totals Betting
Using this system, you can count the number of goals scored in a game. To predict the outcome of a match, you need to predict the range of the total score. It's not necessary to be exactly right; a rough estimate is fine.
Thus, you choose a particular number and predict if the total goals between the two teams will be over or under that number.
Action Bets
Typically, action bets concern events that did not directly affect the outcome of the game. The good thing is that it's not about predicting the outcome. One action rugby bet to consider is predicting fouls in a game. During a rugby match, you can bet on many other action events.
Martingale
For every loss you take, Martingale suggests you stake two times that amount again. In some cases, this strategy can be used when betting on rugby, as it allows you to roll with the punches. However, be cautious as it can get out of control easily.
Rugby Betting Review
There is an explosion of interest in rugby in South Africa, making players take advantage of the sport's popularity. Here, you can find everything you need to begin your online rugby betting adventure. Generally, South Africa's gambling market has to offer some amazing sportsbook operators with great odds. Moreover, most bookies have plenty of wagering opportunities for all the rugby fans in South Africa.
Betting on Rugby in South Africa – FAQ
Here are some of the most frequently asked questions about placing sports wagers on rugby in South Africa:
How Do Odds Work in Rugby?
Rugby bet odds display the likelihood of an outcome and are usually expressed in fractions or decimal forms. A representation of that outcome tells us how much we could potentially win.
What Is a 3 Way Bet in Rugby?
Handicap bets are available in more than one way, and a 3-way handicap bet is a great example. If you consider a basic match winner bet, there are home win, draw and away win. Similarly to an outright bet, you can place a 3-way handicap bet on either home or away win. The draw is called a tie in some online bookmakers, but it's the same thing.
What Does a Handicap in Rugby Mean?
In rugby, the team considered to be better than their opponent is given a handicap. Instead of just winning the match, they need to win by so many points to triumph in this market.
What Does Winning Margin Mean in Rugby?
Betting on a winning margin involves placing a wager on the exact difference in goals between the winning and losing teams. For instance, a score of 2-0, 3-1, 4-2, etc., indicates a winning margin of +2.
How Likely is a Draw in Rugby?
Over the past decade, only four draws have occurred in the 150 matches played in the Six Nations, representing a draw in 2.7% of events. Rugby Union rarely ends in a draw as there are many different ways to score, and scoring values vary depending on which score is achieved.
What Happens in Rugby If It's a Draw After Extra Time?
The match ends in a draw if neither team scores in the two 10-minute halves unless it is a conference or national championship match. When the score is tied following two overtime periods, the game moves to a penalty kick shoot-out in which the teams alternate kicks from the penalty mark.
18+. Deposit and Place a qualified bet on Sportsbook markets of your choice at odds of evens 1/1 (2.00) or greater. T&Cs apply.