With the Binder brothers both riding in the premium class, there's never been a better time to enjoy MotoGP betting in South Africa. In addition to revealing our predictions for the next race, this guide explains how to bet on MotoGP at the best betting sites.
MotoGP Betting Predictions
Will it be Bagnaia or Quartararo? Or perhaps an outsider? These are our MotoGP predictions for the upcoming race.
There are currently no new tips. Check again later.
---
---
MotoGP Betting Explained
Whether you want to back one of your local heroes like Brad Binder or take a more strategic view of your wagers, MotoGP betting is as exciting as the races themselves. However, if you're a newcomer, you may wonder where to start.
That's where this in-depth guide is here to help. We cover everything you need to know about MotoGP betting. This ranges from the most popular markets and the latest MotoGP odds to the top bookmakers in South Africa that cover each race.
You need to get set up with an online account to bet on MotoGP. Here's a general guide to assist you.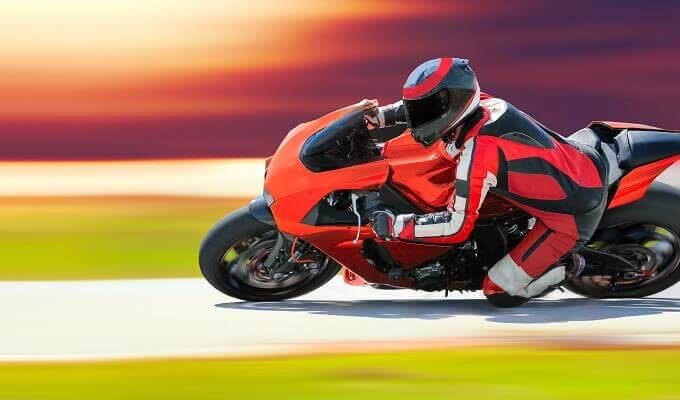 Choose your Favourite MotoGP Betting Site
We've handpicked the best MotoGP betting sites in South Africa. All you need to do is choose the right one for you. Browse our reviews and compare the offers to help you decide.
Sign up and Claim your Bonus
Go to your chosen betting site and create an account. You may need to input a promo code for some welcome bonuses during the registration process.
Make a Deposit
Once your account is verified according to FICA regulations, you can make a deposit. Now you are ready to start betting.
Bet on MotoGP
With your funded account, scroll through the sports to find motorcycle racing, then select MotoGP. Here, you can view the available outright and individual race markets. Find the bet you want and tap on the odds. It is now added to your bet slip where you enter your stake to confirm the wager.
What is the MotoGP Betting Market?
There are several MotoGP betting markets available, such as season-long bets to live in-race action. While the variety of markets can vary between companies, here's a taster of the most popular bets you can place.
Outright Winner
The outright winner is a bet on which rider you think will be crowned MotoGP World Champion at the end of the season. You can back a rider to win (finish 1st in the standings), or some bookmakers offer each-way betting, in which case, your rider needs to finish in the top 3.
This is one of the most popular MotoGP betting markets because some bettors have an opinion on who will become World Champion. However, there's potential value in this market too. For instance, if a pre-season favourite gets off to a bad start in the first few races, their odds will lengthen, meaning you get a higher payout if they come roaring back to win.
Outright Manufacturer's Title
This is another season-long bet that can be quite rewarding. Every MotoGP team races two bikes, but the riders can have mixed fortunes. For instance, in 2021, Fabio Quartararo was outstanding on the Yamaha, but his teammate Maverick Vinales struggled all year. Although Quartararo was crowned World Champion, his Yamaha team didn't win the manufacturer's title (it was Ducati).
Race Winner
This market is for each race throughout the season, such as the MotoGP Grand Prix of Qatar or the Grand Prix de France. It's a favoured market with avid bettors who know the strengths and weaknesses of the riders and the bikes.
Every rider has their favourite circuit, and some bikes perform better in some places than others. Connect the dots, and you can find a good value bet for the race.
Podium Place
Instead of betting on the winner of a race, you can back a rider to finish on the podium – either 1st, 2nd, or 3rd. The odds are reduced considerably, but you stand a much better chance of winning a podium place bet. There is good value in betting on an outsider to sneak a place on the podium.
Live Betting
The best MotoGP online betting sites in South Africa will provide in-race betting. Essentially, this is a bet on the race winner, but you place the wager after the race has started.
Perhaps, the pre-race favourite got off to a poor start, and they've dropped several places; an in-race bet should land you better odds.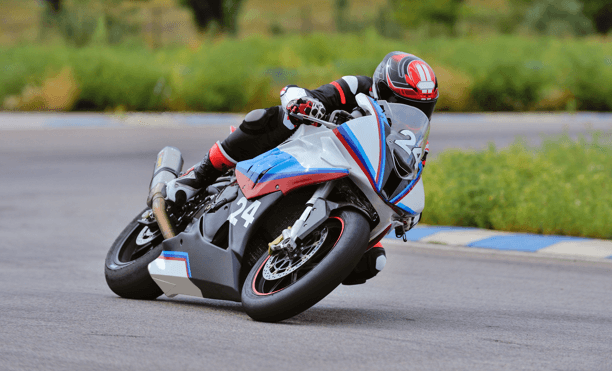 What are MotoGP Betting Odds?
MotoGP betting odds refer to the bookmakers' probability of an outcome being correct and how much you can win from a particular bet selection.
In our opinion, the MotoGP betting odds are the single most important factor in determining whether there is value in taking the bet or not. For example, these are the odds for the race winner market (Grand Prix de France):
| Race Winner | Odds | Implied Probability |
| --- | --- | --- |
| Fabio Quartararo | 2.50 | 40.00% |
| Francesco Bagnaia | 3.50 | 28.57% |
| Marc Marquez | 7.00 | 14.28% |
Based on these prices, if you were to bet R100 on Quartararo, your return would be R250 (therefore, a profit of R150). This means that the bookmaker's implied probability of a Quartararo win is 40%.
To find value bets, you are looking for selections where the probability you think is higher than the bookmaker's implied probability. For instance, you may feel Marquez has a 30% chance of winning because he likes the track. In that case, his odds of 7.00 are good value.
What are the Best MotoGP Betting Sites?
South Africa has a growing selection of MotoGP betting sites for enthusiastic bettors. We've compared the top three bookmakers for you below to see how they measure up.
Hollywoodbets MotoGP
Despite the outdated platform, Hollywoodbets is still one of South Africa's most reputable betting companies. For MotoGP online betting, here's what we found:
Offers outright markets throughout the season.
Displays odds in true South Africa format (excluding stake).
Can easily make single-selection bets or add to a multiple or Yankee.
Markets are also open for Moto2 and Moto3.
Does not display individual race markets until a few days before the event.
Betway MotoGP
Betway is one of the leading brands across Africa. Its comprehensive sportsbook is a respectable choice for fans of MotoGP online betting for the following reasons:
Offers outright championship markets.
Can bet on the next race well in advance.
Typically excellent odds for non-favourites, but shortest odds on favourites.
Easy-to-use platform.
Moto2 and Moto3 markets are open.
Displays European decimal odds (including stake).
Bet.co.za MotoGP
We cannot talk about MotoGP betting in South Africa without mentioning Bet.co.za. This is what it has to offer punters:
Outright championship markets are available.
Usually has the highest odds on race favourites.
No deposit free bet.
Can also wager on Moto2 and Moto3.
Displays odds in SA format (like Hollywoodbets).
User-friendly platform.
Does not provide single race odds until close to each event.
Low odds for 2nd and 3rd favourites.
MotoGP Betting Tips
Unlike Formula 1, MotoGP betting is more unpredictable as several riders have a chance of winning. The benefit of this is that the odds are higher, making for better returns. Here are our pro tips to help you fly off the line with your MotoGP bets.
Know the Riders
The foundation of MotoGP betting is research, which starts with the riders. Analyse their previous race performances. Look at last year and see how they did on certain tracks. There are many variables to consider, such as how well they qualify, their race pace, performances in specific weather conditions, etc. The more you know about each rider, the more confidence you'll have in your MotoGP predictions.
The Teams
Learn about the teams and their bikes for this year, such as how competitive are they, and which circuits are suited to the bike's strengths. For example, Ducati tends to perform well on tracks with long straights because of its top speed, whereas Yamaha and Suzuki favour tight, twisty circuits.
Tracks
As mentioned above, different tracks suit different bikes and riding styles. When developing how to bet on MotoGP, you mustn't get caught with blinders on by simply picking the same rider in each race. Research the circuits and see which bikes and riders it fits.
Weather
There's nothing like a wet race to throw the MotoGP betting odds up in the air. However, certain riders historically thrive in the wet. South Africa's own Brad Binder has produced some magnificent displays in the rain. While more of a lottery when betting on wet races, the odds are more generous too.
Compare Odds
Do not stick to one sportsbook site when betting on MotoGP because you are leaving money on the table. For example, at the time of writing, Betway offered 1.45 on Quartararo as the 2022 World Champion, whereas you could get 1.75 on the same bet at Bet.co.ca. This is a massive difference. However, if you fancy Bagnaia, Betway was 2.20 compared to only 1.75 at Bet.co.za. This highlights the need to shop around for the best value.
Markets
On race weekends, look at each bookmaker to see their open markets. The more choice you have, the better. Also, some sites offer each-way markets, which are superb if you want to back an outsider with value.
What are the Best MotoGP Betting Strategies?
Although it is patriotic to bet on Darryn Binder, the chances of him winning a race this season are fairly slim. Therefore, you need to think about a MotoGP betting strategy that may improve your chances of yielding better returns.
Only bet when there is value
It is impossible to win every bet, but the secret to successful MotoGP betting is to use statistics and mathematics. If the odds are too short on the race favourite, there is no value in that bet (although the rider is the favourite).
Often betting value comes from the outsiders. For example, Marquez is priced at 7.00 for the win. If you believe that Marc can win 1 race in 5, odds of 7.00 represent value. If you're simply betting based on the race favourite, the bookmaker's margin will eat your bankroll throughout the season.
Look for Bonuses
Most betting sites have a selection of bonuses and promotions, such as matched deposit offers and free bets. Use these to your advantage when betting on MotoGP. Bonus funds allow you to be more adventurous with your bet selections, which can yield far greater returns if your strategy pays off.
Match Betting
Some SA bookmakers offer 'yes / no' bets on the race winner market. For example, you can bet 'Yes' Binder will win or 'No' Binder won't win.
The other part of this strategy requires free bets from a different betting company. What you do is use a free bet to back a rider to win, but on the other betting site, you back the same rider not to win.
ne of these bets is guaranteed to win, and because you used a free bet, you should come away with a profit. You will need a bet calculator to work out the stakes for each bet.
MotoGP Betting Review
As with all forms of sports betting, you need a little luck, but knowledge and research play a big part in your overall success. The information on this page is to help guide you. However, to find MotoGP bets that you truly believe in, you need to do the digging yourself.
Our advice is to take each race on its own merit. Go through the tips we've shared above, such as analysing the riders, bikes, and track conditions. Also, compare the MotoGP betting markets to find the best value – and only bet when you believe the probabilities are on your side.
Betting on MotoGP in South Africa – FAQ
Before we race to the checkered flag, here are some FAQs on MotoGP betting in South Africa.
Is it legal to bet on MotoGP?
Yes. With South Africa boasting two riders this season in MotoGP, betting on this sport has gained popularity. Check out our recommended MotoGP betting sites above.
How many points does a MotoGP race have?
The race winner picks up 25 points, 2nd place gets 20, and 3rd place gets 16. The number of points continues to decrease to a single point for the rider who finishes 15th.
How is a winner determined in MotoGP?
The winner of a MotoGP race is determined by the rider who passes the checkered flag first at the end of the allotted number of laps. However, in cases of a red flag during a race, the rider leading at a certain point in the race can determine the winner. Typically, more than 70% of the race has to be run before a winner can be declared from a red-flagged race.
Who has won the most MotoGP?
If you include the 500cc class, which was the premium class before it was rebranded to MotoGP, the rider with the most victories is Valentino Rossi (89), followed by Giacomo Agostini (68). However, Agostini has 8 premium class world titles compared to Rossi's 7.