If you are looking for a betting exchange in South Africa, this page is for you. Not only does this article explain how it works, but we've also reviewed the best betting sites in South Africa to see if they provide this service.
Top Betting Exchange Sites in South Africa
As things stand, Interbet is the only WCGRB-licenced betting exchange in South Africa. Check out its main features below, along with several top-rated regular betting companies, to see how they compare.
Get a R25 Sign Up Bonus and 50 FREE Spins!

18+. Wagering requirement an turn over in full at odds of 5/10 (0.5 decimal) or greater. Free Spins are fixed at 60c per spin. Maximum real money payout is limited to R1 200 per player. T&Cs Apply.

Full T&Cs

Large number of promotions
Specialized in horse racing
Mobile-friendly website

100% first deposit match up to R1000.00 as a Free Bet.

18+. Bet R10 or more on selected games from 7th February to 25th March and you could win a share of R1,000,000 in cash every week. Each bet of R10 or more will earn you a point for the Mega Million leaderboard. T&Cs Apply.

Full T&Cs

Mobile app for Android and iOS
Large variety of betting markets
Multiple bonuses
Interbet
Interbet is one of South Africa's oldest online betting companies. It offers a betting exchange as well as a regular sportsbook. The exchange is designed for expert players that want to trade bets.
Compared to the sportsbook, the Interbet betting exchange has a limited number of sports and markets. However, the odds are usually superior on the exchange, but you must pay 3% nett on winning bets.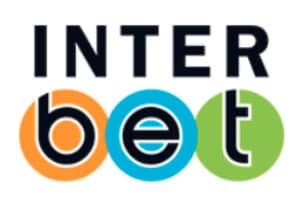 Betway
Betway is one of the top brands throughout Africa, and with its large player base, it would be the ideal site to add an exchange to its product suite to match Interbet. For now, customers can enjoy traditional wagering on 20+ sports, and there are plenty of promotions that reward frequent players.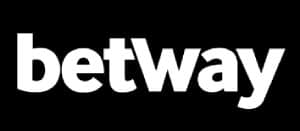 Hollywoodbets
Hollywoodbets is another well-respected bookmaker in South Africa. It's arguably the best site for horse racing, but it also comprehensively covers other sports like football, rugby, cricket, tennis, and golf, among others.

Gbets
Gbets offers a traditional bookmaker service with betting on more than 30 sports. While its prices may not be as competitive as those found on an exchange, new customers can get an R25 free bet, and there are a plethora of other offers. Winner of the Consumer Choice 2021 Best SA Gaming Site award, this is an operator worth checking out.

Supabets
With a clean and crisp website, Supabets is a user-friendly betting platform with a solid reputation. It has an alluring welcome bonus that can be used to bet on 20+ pre-match or live sports.

---
---
What is the Betting Exchange
In a nutshell, it allows customers to make bets with/against each other instead of with a regular bookmaker.
A traditional bookmaker is carrying the risk, also known as the liability, when it takes on a gambler. Of course, it tries to balance its markets to attract bets on both sides, but this isn't guaranteed. The betting exchange sites take on zero risk, as it's simply a match-making platform for the customers to agree bets with each other.
How Does a Betting Exchange Work?
The primary difference between betting exchange sites and bookmakers is that customers can lay bets on the exchange. Essentially, you need one customer wanting to 'back' a bet (to win) and another to 'lay' the same bet (meaning to bet it will lose). Here's an example:
Customer A wants to bet R1,000 at odds of 11.00 that Everton will win against Liverpool. The total profit will be R10,000.
He needs another customer willing to bet R10,000 at odds of 1.10 that Everton won't win. The total profit will be R1,000.
As you can see, one bet covers the other, which is known as 'matched'. Those sites make their money by taking a small percentage from the profit on the winning bet.
Advantages of Betting Exchange
Exchange betting has numerous advantages compared to using a regular bookmaker. These are our top three.
Better Odds
The odds are not priced by a bookie that is adding a margin. Instead, the prices are agreed by the customers, which generally results in getting close to true odds (100%) on your wagers.
This creates value because the payouts are better. Of course, you need to factor in the commission that you must pay when you win, but still, customers usually end up with more from exchanges.
No Account Restrictions
If you're a successful bettor, the chances are you'll have your betting account restricted at a regular bookmaker. Sadly, this is something that happens all too frequently in this industry. However, there are no such restrictions here. As long as you can find other customers to match your bets, you can wager (and win) an endless amount.
Ability to Trade Bets
Once you effectively know your way around a betting exchange, you'll be able to trade (buy/sell) bets to ensure profits. The formula is to simply back high and lay low.
For example, if you backed a horse at 21.00 with a R100 bet, you stand to collect R2100 (including your stake). Then imagine the odds drop on that horse to 11.00. You can now lay that same horse and lock in a profit. In a way, it's similar to cash out but more efficient.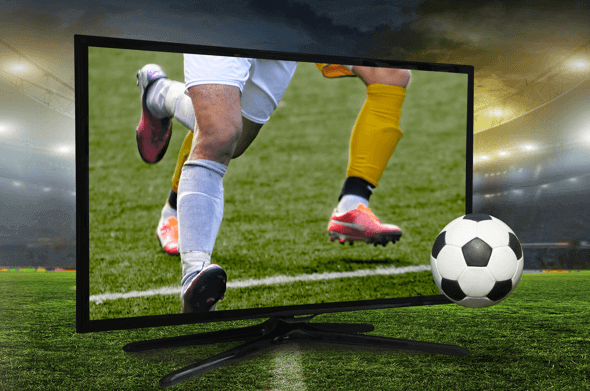 How to Bet on a Betting Exchange
For newcomers, betting exchange sites can seem a little overwhelming, but they are relatively simple once you know some of the basics, which we'll go through now.
A Back Bet
If you want to jump in on an exchange but have no experience, start with 'back' bets. A back bet is the same as the wager you would make with a bookmaker. You are 'backing' a selection to win (or more accurately – be correct).
Back bets are offered here, so there's no shortage of options. If you back a selection with R1,000 at 5.00, your total returns are R5,000.
A Lay Bet
The other side of a back bet is the lay bet. However, before diving into these, you need to understand what 'liability' is. Put simply; a lay bet is liable if the back bet wins. The term liability may scare some new bettors, but it's really just another bet.
Depending on the odds, the liability can be more than the potential winnings or less. For example, let's say Novak Djokovic is playing Jack Sock. Novak's odds are 1.05, and Sock's odds are 20.00.
If you lay Djokovic at 1.05, it means your liability is R5 to win R100. It's the same as backing Sock with R5 at 20.00.
Liquidity
A betting exchange needs liquidity, which is simply money in its markets. For instance, you might want to wager R20,000 on Djokovic (to win R1,000), but you can only do this if another customer is willing to bet R1,000 on Sock. This is liquidity.
When viewing the markets, you can see how much liquidity is available at each of the given odds. If the exchange you use has many active customers, liquidity should be good.
Commission
The operator of the betting exchange makes its money by taking a slice of the profit from all winning bets; this is known as commission. When thinking about exchange betting and the odds, you need to account for the commission.
If a traditional bookmaker in South Africa has an odds boost promotion, it might mean that its payout is better. Therefore, you want to compare prices and bet where you get the most value.
Set Your Own Odds
One of the great features of betting on an exchange is that you are in control. Let's say you want to bet on Djokovic, but you think the odds of 1.05 are too low. According to your prediction and probabilities, you feel 1.10 is a fair price.
You can set your bet at these odds. Of course, you need another customer to take the other half of the bet; otherwise, it will remain unmatched. Still, having this level of control allows you to place bets on your terms.
Payment of Winnings
Like a regular online bookmaker, exchanges are fully automated. Therefore, the stake or liability is taken from your account when you place a bet and winnings are returned to your account (minus the commission) once a wager is settled.
FAQs
Check out our FAQs for more information.
What is a betting exchange account?
These are peer-to-peer betting platforms where bets are placed between customers, which removes the need for a traditional bookmaker service.
What is betting exchange in football?
Theys offer the same sports and many of the same markets as a regular South African bookmaker. However, there are some differences with a betting exchange in football. Firstly, you can lay a selection, and also the margins tend to be lower, which gives customers better value.
Is Betway a betting exchange?
No, Betway is not a betting exchange. It is a traditional bookmaker. As a Betway customer, you bet against the bookmaker (Betway). If you win, Betway pays you. If you lose, Betway keeps your money.
What is the difference between betting exchange and bookmaker?
It is a peer-to-peer platform where customers bet against each other. For instance, one customer may want to bet that Rafa Nadal will win the French Open. Another customer may think Rafa won't win, so these bets are matched on the exchange. With a bookmaker, the customer is betting against the bookie (not other customers).