For the longest time, bookmakers were the only way to place bets. However, since the year 2000, there has been a change in how people place bets. And that change is courtesy of the first betting exchange, 'Flutter'.
Flutter changed how individual bettors placed bets by cutting out the bookmaker and providing a platform where bettors can set the price for events and have other bettors back that price. Later on, Betfair, which now controls one of the biggest betting exchanges in the world, bought Flutter and changed the way we bet.
In this article, we will be exploring what a betting exchange is and its advantages over a traditional bookmaker.
What is Betting exchange, and how does it work?
A sports betting exchange is a platform where bettors can set prices on events, and other bettors can bet on those prices. So in other terms, on a betting exchange, one bettor acts as the bookmaker and the other as a bettor. You can think of a betting exchange in terms of a stock exchange. People either buy a stock or sell it. It works the same way on a betting exchange, but rather than stocks, people buy(lay) events or sell (back) them.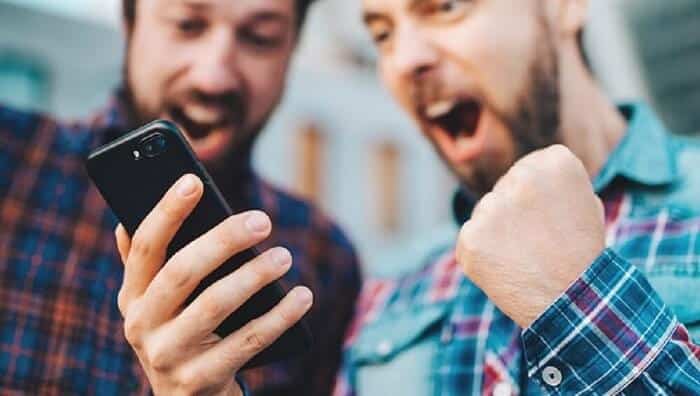 Now, laying and backing are two words you need to know the meaning of if you want to understand how to use a betting exchange, and we explain them below.
Back betting: When you back a bet, you predict that the event will happen. For example, in a game between Manchester City and Aston Villa, you can back that City will win the match. You do this by selecting the odds you feel are right for that event and staking it with an amount.
Lay betting: Lay betting is the opposite, and when you are laying a bet, you take the role of the bookmaker and predict that the event will not happen. Using the same example above, if you are laying this bet, it will be that City will not win Aston Villa, meaning that a loss or draw means your prediction is correct.
Because there is no bookmaker, for every event backed on a betting exchange, there needs to be another bettor to lay the bet. Then the bet amount for the winning bet is settled from the lost bet, and the betting exchange site takes a small commission.
Betting exchange for Horse Racing
Betting exchanges are very popular in Horse racing. The same principles apply; you can either lay a horse or back him. For example, in a horse race, you can back a horse to win at odds of 3.5 odds, and you stake N500 to the event. Another bettor will need to lay the event before it is accepted. After the race is completed, the event is settled in the following manner. If the horse you back win, you will get an amount from the lost stake of the bettor that laid the bet. However, if the horse loses, you will lose the stake, and the other bettor wins it.
Football Betting exchange
Just like in horse racing, you can bet on a football match on a betting exchange. To do this, you must choose an event you want to wager on, select the best possible odds and stake the event. Then you wait till someone else lays on the event. When the game is settled and your predictions win, you get your stake and part of the loser's stake, and if it doesn't go in your favour, the other bettor gets part of your stake as a bet amount.
What are the advantages of a betting exchange?
There are several advantages of using a betting exchange in favour of a traditional bookmaker. We are going to consider the advantages below.
Better odds
When you bet with bookmakers, there is normally a margin on the odds presented. This extra amount is the bookmaker's profit. But with a betting exchange, the operator is not interested in making a profit when you lose. So instead, betting exchange operators make a commission on every event wagered on their platform, whether it wins or loses.
No winning penalty
Bookmakers don't want a serial winner. Any bettor that wins a lot threatens the bookmaker's profit, so most of the time, the bookmaker will blacklist a serial winner. But with a betting exchange, since the operator relies on the commission made, it doesn't matter if you win or lose.
Bet both sides of an event
If you bet with a traditional bookmaker, you are restricted to backing an event while the bookmaker lays every time. However, a betting exchange allows you to either back or lay an event. Most advanced bettors use this knowledge to find valuable odds on a bookmaker and back it, while it finds another valuable odd of the same event on a betting exchange and lays it. This manages the risk of losing out completely as one of the two must happen.
This also works when you already wagered pre-match on an event, but seeing the game's status. You now place an in-play bet on a betting exchange to cancel out the loss.
No hefty commission for the exchange
Most betting exchanges charge a very low commission on every event. Some charge as low as 2%. This is a negligible amount as some bookmaker margins go as high as 20%. Also, when you lose, you don't have to pay a commission when you lose as it comes out of the winner's amount.
Betting exchange sites in Nigeria
Nigeria has no exchange site as most bookmakers don't offer both. So to access betting exchange from Nigeria, you must focus on international operators. Here are some betting exchanges that offer the best services.
Betfair
Betadda
Dafabet
Smarkets
You can access most of the betting exchanges above anywhere in the world. However, the operators might not be licensed in Nigeria. See below our recommendation of best-betting sites in Nigeria.