Many Nigerian bettors who gamble on best betting sites do not fully know what is an Asian handicap. Throughout this article, you will learn how to wager on Asian handicaps according to their type and discover more about Asian handicaps' meaning. This review will explain Asian handicaps in detail, so you'll understand how this wagering system works on the best betting sites in Nigeria.
What Is Handicap Betting in Bet9ja?
As a way to make sporting events more balanced in price, bookmakers offer handicap betting. It is used when one team is clearly superior to the other, which is reflected in its short odds of winning.
In handicap betting, a team's advantage is increased in opposition to an opponent's disadvantage. It is also called "point betting" or "line betting." In this case, the bookmaker favours the weaker team over the stronger one. So, you would have an edge over the stronger team if you bet on the weaker one, and the odds would be even if you bet on the weaker team to win.
By placing a handicap, the bookmaker protects the stronger team from the weaker to make the outcome unpredictable. Handicaps follow each team's name in brackets.
As an example, let's say you want to bet on Everton versus Crystal Palace. This would be the result of the bookmaker assigning a handicap of 1.5.
Everton (1.5) vs Crystal Palace (-1.5)
In the first half of the match, Everton has a 1.5-goal lead over Crystal Palace. There could not be a draw as the advantage is not more than one, but not two goals. To win a wager on Crystal Palace, they need to score two goals or more. If you bet on Everton, they have to win, draw, or lose by a single goal.
Sports where handicapping is used include mainly football, and sometimes chess, golf, bowling, croquet, polo, and basketball. In Bet9ja, a handicap is an advantage or disadvantage given to a team/player in a sporting event that affects the odds of the match. Aside from the odds, Bet9ja will determine how much the advantage or disadvantage will be.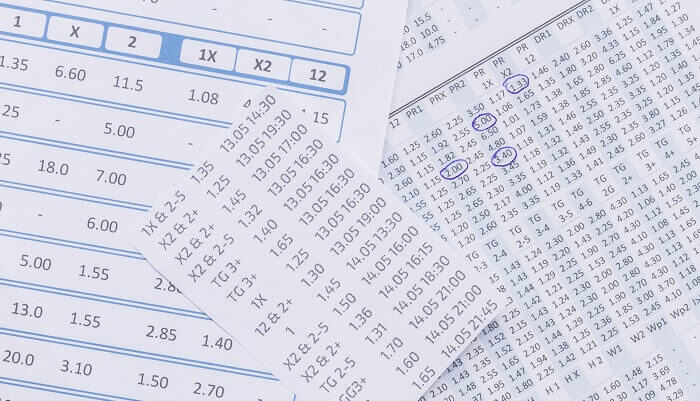 What Is the Difference Between Asian Handicap and European Handicap?
As you may already know, Asian and European handicaps differ quite a bit. Before you invest your money in any of them, you need to know how they compare.
Next, let's take a look at the European handicap. There are three possible outcomes of a handicap bet: a home win, an away win, and a draw. Asian handicaps, however, do not offer a draw. By providing better odds, bookmakers offer their users greater value from their wagers.
The Asian handicap is usually expressed in decimals such as 0.00, 0.25, 0.50, 1.00, etc. Unlike European handicap bets, which offer the standard win-or-lose result in every situation, Asian handicap bets offer a chance for a wager to be "pushed" and the stake returned to the player in the event of a tie.
How Do You Place a Handicap Bet?
Now that the meaning of Asian handicap is clear, let's move on to the details of placing this type of bet. Here are the steps you must follow to place a handicap wager:
Start by visiting your preferred online sportsbook.
Then, you need to register or log in to your betting account.
If you have no funds in your account, you would need to make a deposit.
After, you should find the match that you are interested in betting on.
To view all of the sports betting options, click on the match.
Select handicap betting from the betting list.
Then, submit the betting slip with the amount you want to stake or free bets.
What Is a +1.5 Asian Handicap?
In Asian handicap betting, points are allocated based on a half-goal line, so the team with the +1.50 allocation is awarded one and a half goals as the first goal. If you bet on a team with +1.50 odds, your bet would win if the match resulted in either a win or draw, or even if the team lost only by one goal.
What Is a +1.0 Asian Handicap?
In 1.0 Asian handicap betting, players who choose a team with a negative goal advantage must score two goals more than their underdogs so that their bet wins. You'll receive a refund if the favorites score one goal more than the other team.
Whereas for a -1.0 Asian handicap bet, your wager wins if the match ends with a draw or if there is a goal difference. However, if you lose by two goals or more, you'll lose your bet. If the selected team loses by one goal, your wager will be returned.
What Is a +0.25 Asian Handicap?
Asian handicaps of 0.25 can have several different outcomes. To begin with, you should know that the underdog, in this case, has an advantage of 14 goals.
A possible match between Villarreal and Liverpool could have odds of 1.5 for Villarreal and 2.00 for Liverpool, and you could place a +0.25 Asian handicap bet on the match. In this case, you will win the bet if Villarreal wins. When the match ends in a draw, you'll receive half of your stake back, and the other half will be multiplied by 1.5 and returned to you. If Liverpool wins, you will lose the bet.
What Is a 0.75 Asian Handicap?
If players wager on Asian handicaps at +0.75, then they win if they draw or win. Half of your stake is returned if your team loses by one goal, and you will get your remaining stake back multiplied by the current odds. A loss of two or more goals will also result in a loss of your wager.
What Is a 0.5 Asian Handicap?
If the sportsbook gives the favored team a 0.5 Asian handicap, it is giving it a ½ goal advantage. By placing a wager on -0.5, you'll win if one of the teams scores. However, your bet will lose if the match ends in a draw. As an added bonus, a +0.5 Asian handicap allows you to win if any of the teams score a goal or if the match ends in a draw.
What Is a 0.0 Asian Handicap?
With Asian handicap 0.0, you can place a football bet and make sure there is no handicap between the two teams. So, no matter which team scores, you will still win your bet. Also, if the bet was drawn, the stake would be returned.
What Is a -1 Asian Handicap?
You will win a bet if either a draw or a margin of at least one goal occurs. But if your team loses by two goals or more, then the bet also loses. You will receive a refund if your selected team loses by just one goal.
What Is a -1.5 Asian Handicap?
The -1.5 line is one of the most famous Asian betting lines for football handicaps. With this handicap, the game begins with a 0:1.5 line. The underdogs have a goal and a half advantage before kickoff. Bettors are not refunded in this market.
Single Asian Handicap Betting Explained
Using a single Asian Handicap is ideal when there is a large gap in the abilities of two competing teams. To eliminate the difference in quality for wagering purposes, the supposed better team will be granted a goal handicap. The score may be -0.5, -1, -1.5, or -2 goals at the start of the game.
Split Asian Handicap Betting Explained
When a punter places a split-line Asian handicap wager, they are betting on this betting system. It assigns one team a goal advantage and the other team a handicap. A split Asian handicap is a betting option that uses two handicap totals. Most online bookmakers offer the possibility to place two separate bets on one event, each with the same stake.
Alternative Asian Handicap Explained
As already mentioned, Asian handicaps eliminate the possibility of a draw in a match, so there are only two possible outcomes. However, what does Alternative Asian Handicap mean? When you bet on soccer, you can choose to bet on a "handicap" line, which means that one team scores goals and the other is credited with them. Alternative handicap lines are available, which let you bet on different handicap amounts.
Which Sports Are Using Asian Handicap Betting
Asian handicap betting refers to betting on soccer in which a punter must bet on a team that is stronger than another to win the bet. The handicap team is based on the team's form – so if a stronger team wins by more goals, the bet wins. Indonesia developed the system, and it became popular in the early 21st century. The system is a variation of spread betting.
What Are the Advantages of Asian Betting?
There are plenty of advantages this kind of wagering system brings to the bettor. One of them includes eliminating a draw result which increases the odds of winning. Moreover, the fewer possible outcomes, the greater the chance of winning an accumulator. Finally, you may still win if the team you bet on loses the game, depending on the handicap.
What Are the Disadvantages of Asian Betting?
Naturally, as with any type of betting, using Asian handicaps has some disadvantages as well. First of all, in comparison to Asian handicaps, fixed odds provide better odds for underdogs. Second, the meaning of Asian handicap is unclear at first glance. Although it may be confusing at first, once you learn how to use the wagering system, all its benefits will become apparent.
Where to Bet on Asian Handicap in Nigeria?
Looking for the best online sportsbooks that offer Asian Handicap betting in Nigeria? Nigerian punters can check out the following list of operators.
Betting Sites
Bonuses
Code
Bet9ja

100% welcome bonus +50% casino bonus

MAX9JA
1xbet

330% up to 189 280 NGN
Bet on 1xbet
Betking

Bet and Get 25,000 Naira in Free bets
BONUSBET
Betway

Offers 100% bonus up to 250,000 Naira
PROMOMAX
Frapapa

100% up to ₦50,000
Bet on Frapapa
N1bet

300% bonus up to 500,000 Naira
Bet on N1bet
Betwinner

100% bonus of up to 100,000 Naira
BEMYBETNG
Yangasport

Get up to 600% Acca Bonus
MAXPROMO
22bet

100% bonus up to 50,000 Naira
Bet on 22bet
Pari Match

100 bonus up to 150,000 Naira
NGPARI
bet365

Up to $30 in Bet Credits*
(Key Terms: Min deposit requirement. Bet Credits are available for use upon settlement of bets to value of qualifying deposit. Min odds, bet and payment method exclusions apply. Returns exclude Bet Credits stake. Time limits and T&Cs apply.)
Code: BETMAX365
(The bonus code BETMAX can be used during registration, but does not change the offer amount in any way)