World Sports Betting is a South African sports betting company with a wide range of features for all punters. This World Sports Betting promo code review is going to detail all of the factors that put the operator on the list of the best betting sites.
World Sports Betting Promo Code Details
World Sports Betting has a lot of great promotions currently going on. There are welcome bonuses, the refer a friend bonus, and plenty more. To reveal the code for the most recent bonus, just click on the button below.
To avail of this bonus, you need to be over the age of 18 as that is the legal betting age on South Africa. World Sports Betting is also an operator that complies with the FICA rules and regulations. This means that before withdrawing any funds or winnings, punters must go through a complete security check to confirm their identities.
For any of the bonuses, the operator reserves the right to ask punters for additional information. The bonus offer can be redeemed once per account. This means that only one person per household using an IP address can register and claim the bonus.
Punters can find specific terms and conditions on the official website of the operator. All general Terms and Conditions apply to every other bonus including the welcome bonus unless explicitly mentioned otherwise.
---
---
What Is World Sports Betting Sign Up Bonus?
The World Sports Betting sign up bonus is the welcome bonus that punters can get access to once they register on World Sports Betting. To claim the promotion, punters must be over the age of 18 and have a World Sports Betting account.
With the welcome bonus, punters can get a free bet worth R 50 on their first deposit. The bonus needs to be claimed within 72 hours and wagering requirements must be met before bonus funds can be withdrawn.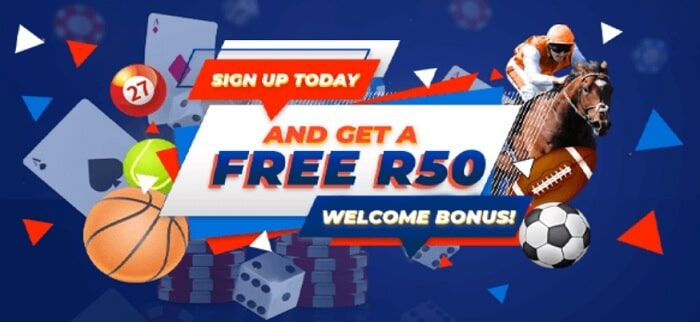 How to Claim the World Sports Betting Promo Code?
To claim the World Sports Betting promo code, punters first need to sign up. The legal age to bet in South Africa is 18 and all punters should be of legal age to sign up. The sportsbook also requires proper FICA documents to be submitted before punters can make any withdrawals from their account.
To claim the WSB promo code bonus, punters need to contact the operator. This bonus is awarded on request, therefore punters must contact the World Sports Betting promo code email. The email address is [email protected] and alternatively, punters can also contact the live chat.
The request must be made within 72 hours of signing up. And the WBC promo code bonus has certain stipulations that are attached to it. It can only be claimed once per person, per household, device and IP address.
The general Terms and Conditions are applicable for this bonus. And it can not be claimed in conjunction with any other WSB promo code bonuses. We're going to explain more about the terms and conditions in the next section.
World Sports Betting Welcome Bonus Terms and Conditions
As we've mentioned before, there are certain Terms and Conditions attached to the WSB promo code/ welcome bonus. These are mostly the same as all of the general terms for the bonuses at the sportsbook.
To claim the bonus, punters must register and contact the operator to request the WSB promo code. And they also have to deposit a minimum of R 50 to be eligible for the bonus. Punters must also have all of their FICA documents approved and complete the mandatory security check performed by the operator.
To be able to withdraw the bonus, punters must wager 5 times the amount of the bonus. And the odds for each of the selections must be at least 5/10. Bets that have not been settled will not count towards the wagering requirement for the bonus. Punters who have previously had an account are not eligible for this bonus.
Only online deposits and deposits made by internet clients are considered as a part of the bonus. More details about the WSB promo code welcome bonus can be found on the official operators website.
Reasons To Sign Up with World Sports Betting Promo Code
World Sports Betting is a very well-known sports betting company in South Africa. The operator was founded in 2002 and has since developed quite a lot in the sports betting industry.
At World Sports Betting, you can find a lot of markets for both pre-match and in-play bets. The customer service is also top-notch. There are also a lot of frequent promotions and bonuses. And we'll be discussing all of those benefits in this section.
License and Regulations
World Sports Betting is a completely safe and legal sports betting site. The operator is owned by World Sports Betting PTY which is based in Johannesburg. It is also licensed and regulated by the National Gambling Board and Gauteng Gambling Board.
Security
The website of World Sports Betting is completely secure. It is encrypted with SSL encryption and all of the payment gateways are completely secure. World Sports Betting is a reliable option for any punter in South Africa.
Sports Betting Markets
World Sports Betting has done a good job creating variety in the number of sports available for punters to bet on. You can find some very popular sports on the website like soccer, horse racing and volleyball.
There are also a few other options for sports like rugby, water polo, and handball. And there are plenty of markets in all of these sports.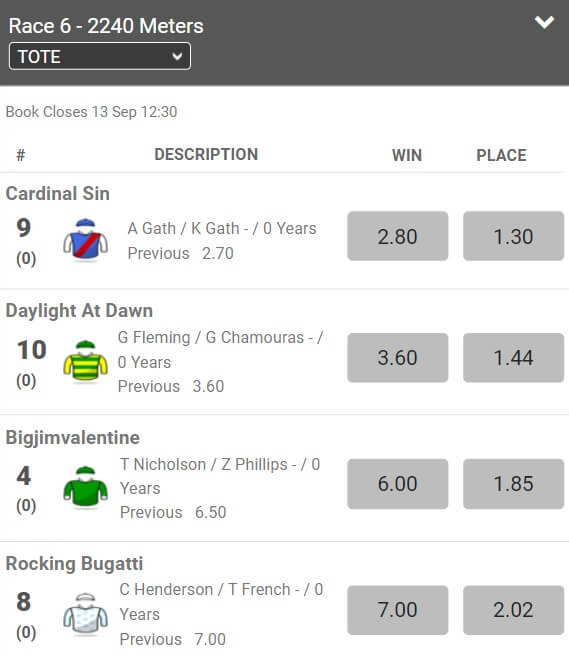 Sports Betting Odds
There are options for punters to change the odds format on the website to either decimal or fractional. Odds are also updated in real time while the match is going and punters can find live scores as well for the in-play bets.
Live Betting
You can also bet live on World Sports Betting. The operator supports pre-match, in-play, and accumulator bets as well. There are also quite a few promotions and boosts for the acca bets.
Customer Service
Unfortunately, World Sports Betting does not have a 24/7 channel for customer service. However, we still included this section in our list of benefits since there are multiple dedicated channels for different issues at the WSB customer service section.
Inquiries can be made by email and telephone. And punters can even place bets over the phone. There are also WhatsApp numbers where punters can have access to a live chat.
Conclusion
Our overall conclusion on the WSB operator and the bonus code is a good one. The operator has some pretty decent selections in terms of sports as well as markets with competitive odds.
The welcome bonus is a good way for punters to get a boost in their funds and enjoy the entire experience of placing bets at World Sports Betting. The bonus Terms and Conditions are also quite explicit about the steps punters need to follow.
One small issue is that the bonus is not automated. Punters need to get into contact with the operator to claim the bonus. This extra step might seem like a bit of a hassle to most punters. However, the bonus itself is a very good one for punters.
World Sports Betting Promo Code FAQs
To finish off our World Sports Betting review, we've added a short FAQ section to answer any pressing questions readers may have.
How do I claim the World Sports Betting bonus?
To claim the World Sports Betting welcome bonus, punters must be over the age of 18 and have an account with WSB with the proper FICA documents approved. To claim the bonus, punters can email World Sports Betting at [email protected] or use the online chat service.
How to make a deposit at World Sports Betting?
Deposits at World Sports Betting can be made by clicking on the "Deposit" tab in the payments section once punters are logged in. Payments can be made using iPay, OTT, EFT's, Cash deposits over the counter, credit cards via the website, direct deposits and national and international bank transfers.
How do I load a WSB voucher?
You can purchase World Sports Betting vouchers and they will automatically show up in your deposits section. You just have to select the voucher as the deposit method and your account will be topped up with your desired amount.
How to use my welcome bonus at World Sports Betting?
The welcome bonus can be obtained by registering with World Sports Betting and requesting it within 72 hours of registration. To use the bonus, you need to have your account information verified by the sportsbook and complete the security check.
Why is my World Sports Betting promo code not working?
Your World Sports Betting promo might not work if you have made an error while typing it in. If it doesn't work, you might want to try rechecking the spelling. It might also not work if the promotion period has expired. Prior to applying any bonus codes, you should first go through the Terms and Conditions of the bonus.