Many South African sportsbooks anticipate seeing more World Cup betting action in 2022 since we are talking about the most important national championship in the world. Here, you will find our expert tips to make more informed bets.
---
---
World Cup 2022 Predictions Today
The World Cup is the most-watched international sporting activity and attracts football fans and bettors alike. World Cup betting allows players to wager on the most prestigious soccer tournament in the world.
The 2022 event will be held in Qatar. The tournament will be played in extreme heat and humidity, which could make for some difficult conditions for players.
There are currently no new tips. Check again later.
World Cup 2022 Betting Explained
World Cup betting involves wagering on the international men's soccer competition. Many bettors make World Cup 2022 predictions using the current world rankings.
Although there are 32 teams, many fans consider Brazil and Germany the favorites for the final round of the event.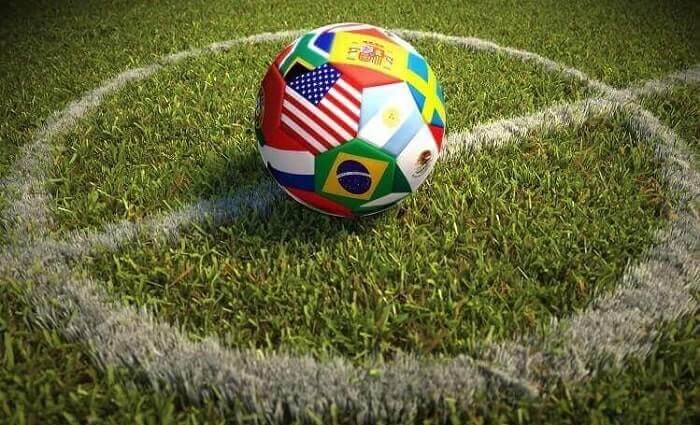 Betting Markets
Punters can wager on a wide range of World Cup betting markets. Most of them might place simple wagers like outright bets, double chance, and goal scorer.
Conversely, experienced bettors might go for complex markets such as handicap, cards, total corners, and half-time results.
Bet Types
During World Cup betting action, novice players and those with minimal budgets normally place single bets. However, experienced players tend to stake on accumulators as they are more confident about their predictions.
Most Famous Players
The competition brings together some of the top players on the planet. Therefore, there might be more World Cup betting action on goal scorers.
Key strikers include Kylian Mbappe, Cristiano Ronaldo, Karim Benzema, Luka Modric, Lionel Messi, Harry Kane, Neymar, and Kevin De Bruyne.
Important Matches
The most important match on the group stage is the game between Iran and the U.S.
The 1998 World Cup match between these two nations was thrilling. As a result, many soccer fans expect the 2022 event to be a derby.
How to Bet on the World Cup 2022?
World Cup betting can be interesting, especially if you are a die-hard fan of a particular team. However, it is advisable to bet on the World Cup for entertainment purposes only since betting is not a get-rich-quick scheme.
If you are a soccer betting enthusiast, follow these steps to bet on the 2022 events.
Step 1: Register with a bookmaker
Join a sportsbook that offers World Cup betting. To prevent potential issues, ensure the bookie of your choice holds a valid license and has many positive reviews.
Step 2: Verify your account
Verify your account. Many real money bookmakers require new players to undergo a KYC check, while others just need a registered number. Ensure you provide the necessary details and documents to activate your profile.
Step 3: Create a budget
A betting budget is essential since it can protect you from excessive losses. As a player, you need to set a max cap for your daily or weekly wagers during the World Cup period.
However, your betting budget shouldn't be too high since it can lead to regrets. Only stake what you are willing to lose because betting with money for rent, food, or another basis might lead to financial problems.
Step 3: Fund your account
You should fund your account to participate in real money betting. However, your top-up amount shouldn't exceed your betting budget.
Step 4: Analyze the teams
Before placing a stake on any team, you should consider using statistics to identify stronger opponents. Some aspects you might check include players' experience, formation, injuries, head-to-head, stats, and a team's history.
These statistics are helpful while betting because you can use them while choosing advanced markets.
Step 5: Select your bets
Once you add funds, go to the football section and navigate to the World Cup events. Select your markets and place a bet.
However, the wagering amount shouldn't exceed the max stake you had set to avoid losing all your bankroll if things don't go your way.
Step 6: Watch the matches
After betting, you can watch live events to see how different teams play. Watching more matches helps you understand their tactics, key strikers, important defenders, and other stats.
With such knowledge, you can place in-play bets in real-time. You might also use the information to analyze other upcoming matches and predict outcomes with higher accuracy.
What Is the Best World Cup Betting Site in South Africa?
Nowadays, several bookmarkers enter the South African market each year. As a result, the country has many brands with valid licenses.
However, the quality of their services is not the same since. If you want to wager on the World Cup events, below are some of the best betting sites in SA.
Betway
Betway is a big name when it comes to football betting since it offers hundreds of events each day. The sportsbook provides new SA punters with a 100% Deposit Match up to R1000 after meeting the terms.
100% first deposit match up to R1000.00 as a Free Bet.

18+. Bet R10 or more on selected games from 7th February to 25th March and you could win a share of R1,000,000 in cash every week. Each bet of R10 or more will earn you a point for the Mega Million leaderboard. T&Cs Apply.

Full T&Cs
Hollywoodbets
Hollywoodbets is a popular SA bookie that provides World Cup betting markets. The platform is ideal for professional punters since it offers "boosted odds," which is especially important when such a high-profile event is taking place.
Get a R25 Sign Up Bonus and 50 FREE Spins!

18+. Wagering requirement an turn over in full at odds of 5/10 (0.5 decimal) or greater. Free Spins are fixed at 60c per spin. Maximum real money payout is limited to R1 200 per player. T&Cs Apply.

Full T&Cs
Bet.co.za
Bet.co.za is a well-designed bookie that allows punters to bet in a few clicks. The site has a welcome package that enables new players to collect a welcome bonus of up to R1000 after meeting the T&Cs.
100% First Deposit Match up to R2000

18+.In order to be able to use the code mentioned above, you need to follow the link on this page. Submitting the code from any other page will invalidate the code. Min deposit R50, max bonus amount R2000. The bonus amount must be wagered 6 times (Single bet min odds 7/10 or 0.70, Multiple Min Odds of 12/10 or 1.20 and each leg must be 2/10 or greater prior to bonus funds and associated winnings becoming withdrawable. Winnings accumulated from real money bets may be withdrawn at any time. Bonus is valid for sports betting only. System Bets, Pulse Bets and Bet Builders will not contribute towards turnover. T&Cs Apply.

Full T&Cs
World Cup 2022 Betting Tips
Before diving into World Cup betting, there are some tips you should keep in mind to maximize your chances of making an informed bet. Experts recommend that you remember the following while wagering.
Learn How Football Odds Work
To bet effectively, you need to know how to read odds, how bookies calculate them, and different odd formats. As a player, you should note that the higher the odds, the less likely the outcome will occur.
Besides, you should be aware of the three ways of representing markets – Fractional, Decimal/European, and Moneyline/American.
Most SA sportsbooks use the decimal format since it is easy to interpret. To get your potential payout, you just multiply the odds with your initial stake. If your bookie has American roots, you might need to read more about American and fractional odds.
Learn Bankroll Management
Your bankroll is what keeps you in the betting action. If your balance goes below the minimum wagering amount, you might not be able to place any real money stake. Bankroll management involves setting a wagering budget, limiting your deposits, and betting wisely.
Your betting bankroll should be separate from cash for other purposes. Further, you need to fund your account in small amounts at a time. Lastly, stop betting for a few days if you lose several wagers in a row. Never chase after your losses.
Diversify Your Bets
Always spread your cash over multiple bets to reduce losses. If you intend to place several wagers, football experts recommend including a team only once in the bets.
Including your favorite team in several wagers is risky since if they lose, you will lose all the bets. Therefore, diversify your action by placing outright bets, goal scorers, half-time winners, and other available markets.
Avoid Placing Many Parlays and Longshots
Longshot betting and parlays entice many players due to their potential payouts. Unfortunately, it is challenging to predict multiple selections correctly, and those who place such bets find themselves on a losing streak. Therefore, always stick to single bets if you are low on bankroll because you are more likely to win.
Consider the Underdog
World Cup is full of surprises. In previous events, some teams, especially from Africa, have surprised many by advancing beyond the group stages.
Most African teams tend to have bigger odds while playing overhyped opponents from developed countries. As a punter, always follow your instincts since the underdog can either win or force the stronger opponent to a barren draw.
Watch the Matches
Watching live events is crucial in betting since you analyze a team's performance based on first-hand information. You can stream the matches on sportsbooks that provide live streaming or watch live action on TV channels that broadcast the competition.
After watching the games up to the knockout stage, you can comfortably form opinions about which teams might proceed to the semis. Besides, you can use your analysis to correctly predict the outcomes of several matches.
What Are World Cup Betting Odds?
The 22nd edition has many football giants and newcomers like Qatar. Here are the teams with their World Cup odds for the winner at the moment.
Brazil +450
With five trophies, Brazil might attract more World Cup betting activity since they have many experienced players.
England +550
Although it has been a long time since England hoisted the Cup, they are in a good position to win the 2022 competition.
Germany +800
Germany is a four-time winner of the Cup, and they have enough talent to reach the finals.
France +600
France is the Cup's defending champions and will likely perform well in the 22nd edition.
Other popular markets include:
Match Winner
Top Goalscorer
Group Winner
Group Qualify
Finalists
What Are the Best World Cup 2022 Betting Strategies?
Although placing a football bet is simple, it is not easy to grow your bankroll if you don't have the right strategies. Unlike wagering on casino games, football betting doesn't entirely rely on luck.
As a player, you need to employ the right tactics to win most bets. Here are some helpful World Cup betting strategies.
Place Small Bets
While betting, the size of your stakes depends on your balance. Most bettors tend to have a modest bankroll which limits the number of bets they can place at a go.
Therefore, it is advisable to place multiple small bets than using all your bankroll on one World Cup wager. If you have several running bets, winning bets can cover your losses and potentially increase your balance.
Analyze the Teams
You should analyze information about World Cup teams since no two squads are the same. Statistics are helpful in betting since you can use the metrics to identify the strengths and weaknesses of each contender.
The prestigious world ranking should be the first item you should check. Teams in top positions tend to have more experienced players and are more likely to reach semis or finals.
During the competition, you should consider the performance of each team. Teams on a losing streak might not score while playing a stronger opponent.
On the other hand, those enjoying a winning streak can go beyond group stages. Lastly, check if the line-up is affected by injuries or penalty cards. If a key player is injured, it can affect the team's morale.
Similarly, a red card or multiple yellow cards can prevent a player from defending aggressively, and this can affect their performance.
Focus on Favorites
Experienced punters only bet on favorites since they have higher chances of winning a match against an underdog. Although such teams cannot win every match, they enjoy more winning streaks, so the returns could potentially be greater.
However, favorites tend to have lower odds than their opponents. You might maximize the returns by increasing your stakes or forming accumulator bets with your favorite teams.
World Cup 2022 Betting Review
World Cup betting might make many soccer punters swing into action. If you intend to bet on the Cup, ensure you grasp the basic betting tips and strategies before placing wagers.
How to Bet on World Cup 2022 in South Africa – FAQ
Who will win World Cup 2022 odds?
Right now, the majority of online bookmakers favour Brazil to take the title. However, the odds will keep on changing until the tournament begins.
Can you bet on the World Cup 2022 in South Africa?
Yes, SA punters can wager on any World Cup event in any licensed sportsbook.
Has any team qualified for the 2022 World Cup 2022?
Thirty-two teams qualified for the 2022 World Cup, and they are organized into eight groups.
Who are the favorites to win World Cup?
Brazil is the World Cup's favorite team since they have skilled players and have won most titles.