Accumulator betting is exciting, risky, and potentially extremely rewarding, all rolled into one. This guide explains all you need to know about the accumulator bet, and we've handpicked the best betting sites in Ghana where you can place your wagers online.
Accumulator Bet Explained
Commonly known in Ghana as a multi-bet, an accumulator contains two or more selections into a single (straight line) wager. The odds from each selection are multiplied together to give the total price. As this is a single wager, bettors only need one stake for the entire bet.
The advantage of an accumulator bet is that players can win some massive payouts while betting with small stakes. On the other hand, the disadvantage is that if one selection loses, the whole bet is ruined.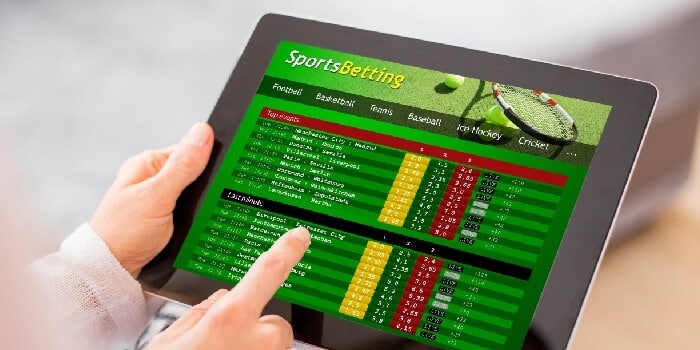 Accumulator Bet Examples
The best way to fully understand the power of an accumulator bet is to see it in action. Here are some examples to look at.
4-selection Accumulator Example
This wager contains four bet selections from this weekend's EPL matches.
| Selection | Odds |
| --- | --- |
| Man City to win | 1.30 |
| Liverpool to win | 1.45 |
| Chelsea to win | 1.60 |
| Tottenham v Arsenal – draw | 3.50 |
| Total Odds | 10.56 |
If you bet GHS 10 as a single on Man City, the total payout would be GHS 13. A pretty slender profit. However, by including them in a multi-bet with other selections, the odds rapidly increase.
6-Selection Accumulator Example
To highlight how quickly the potential payouts can rise, in this example, we have six selections. We've kept the original four and added another two.
| Selection | Odds |
| --- | --- |
| Man City to win | 1.30 |
| Liverpool to win | 1.45 |
| Chelsea to win | 1.60 |
| Tottenham v Arsenal – draw | 3.50 |
| Man Utd win | 2.20 |
| Arsenal win (HT) | 2.50 |
| Total Odds | 58.06 |
Simply by adding two more selections, the odds have increased from 10.56 up to 58.06, so if your stake is GHS 10, the total payout is GHS 580.6 if all the selections win. That's why accumulators are such a great value bet.
Types of Accumulator Bet
Any bet with multiple selections that only requires one stake amount is effectively an accumulator bet. However, there are a couple of different names/types that you will come across.
Double
A double is the smallest type of accumulator bet. It contains two selections (or legs). As it only has two legs, it's arguably the easiest bet to win, depending on your selections, of course. The prices for each selection are multiplied together. This total is then multiplied by the stake to produce the final payout.
Treble
As the name implies, a treble is an accumulator with three selections. You'd expect the odds to be higher for a treble compared to a double, but the risk increases as you have more legs. Always remember that if one selection loses, the whole bet is lost.
50-selection Accumulator
Most Ghanaian betting sites allow customers to place accumulators with up to 50 selections. Understandably, the chances of landing these bets are relatively slim, but the payouts can be gigantic if you do win.
Same Game Accumulator
There are various names, such as Bet Builder, for this type of accumulator. It is most commonly associated with football betting. A customer makes selections from the same match, such as:
Tottenham to win
Harry Kane is anytime goalscorer
Over 10.5 corners
Under 5.5 cards
Cross Sport Accumulator
Curiously, there was a time when bookmakers wouldn't accept cross-sport accumulators, but they are all the rage now. Quite simply, this is a normal multi-bet, but the selections come from different sports, for instance:
Manchester to win the Premier League
Australia to win the Rugby World Cup
Novak Djokovic to win the US Open
England to beat Australia in the 1st Ashes test
Accumulator Bet Calculator
Use our bet calculator to effortlessly work out the payouts from different accumulator bets.
Where to Bet on Accumulators?
We've selected the top licensed and regulated betting companies in Ghana for accumulator betting. Have a look below and find your favorite.
FAQs
An accumulator bet offers players the chance to win big from small stakes, which is why they are one of the most popular bet types around. To complete our review, check out the FAQs below for more information.
How to place an accumulator bet?
The beauty of online betting is that the bet slip is automated. Therefore, you only need to add the selections you want and they will automatically be compiled into one multi-bet. You then enter the bet amount and confirm the wager.
How do you win an accumulator bet?
This is the $64,000 question. Ultimately, there are no guarantees when betting on sports that you'll win. However, you can improve your chances by thoroughly researching your bets. Also, think about the number of selections. The more you have, the more chance there is of losing.
How are accumulators calculated?
Accumulator bets are calculated by multiplying the odds together. For instance, a 4-leg accumulator has the following odds: 2.0, 5.0, 3.0, and 5.0. Therefore the total odds are (2x5x3x5) 150.0
What is draw no bet accumulator?
A draw no bet accumulator is a multi-bet that consists of draw no bet selections. Of course, the payout on this bet depends on the results because if a match is drawn, that bet is void.