When placing a wager, bettors can use a value bet strategy. In this article, we explain what this type of bet is and we provide real life examples of how to use value betting.
What is a Value Bet?
A value bet is when bettors calculate the real probability of an event happening and they compare this with the bookmaker's odds.
Furthermore, to work out whether odds have good value, players can use a bet calculator. Alternatively, bettors can use a simple calculation to work out the real possibility of match odds.
To work out the real value of any odds, bettors can divide the odds by 100 to work out their probability percentage.
Value Bet of the Day

HighOnTips
Yield: 4.66%
Tokyo Verdy
vs
Blaublitz Akita
Tokyo Verdy to win
Tokyo Verdy and Blaublitz Akita are meeting here and my tip for this match is the home side to win which is priced 2.15 at this very moment. The home side is really strong and I think they should be in...
Value Bet Examples
Here, we provide some real-life examples of how this sports betting strategy works.
Football
Firstly, in football, if Manchester United are about to play Liverpool, bettors can find the odds provided on a bookmaker's website or a betting exchange. Then, they can use the calculation above to work out the probability of either team winning.
For example, Manchester United might have odds of 2.4 to win. Then, to work out the value, players can divide 100 by 2.4, which equals 41.6.
This is the probability that United will win the match.
Next, to utilise a bet for value, players can compare odds to find anything higher than 2.4. This is considered good value because it offers better value compared to the probability of Man United winning the match.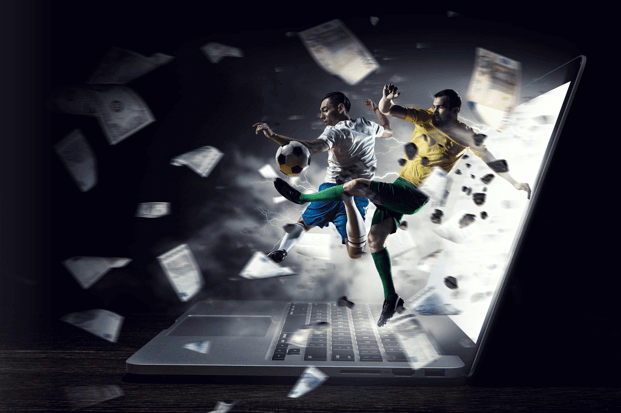 Basketball
In addition, bettors can calculate the real value of basketball. For example, if the Brooklyn Nets are about to play the Boston Celtics, the Nets might have 2.5 odds to win.
Then, players use the calculation to work out the Nets' probability of winning. This is 40% because 100 divided by 2.5 is 40,
Then, players compare odds to find a better value than 40% of the Nets winning. For instance, any odds higher than 2.5 will provide more value than the 40% probability of a Nets' win.
Types of Value Bet
Generally, players wager on matchwinner bets when using the value strategy. However, there are other ways to use betting for value, which we outline below.
Backing the Favourite
Usually, bettors pick the pre-match favourite in sports betting if the bookmaker has given them good value odds. Sometimes, bookmakers may offer good value for the favourite to win compared to other providers.
Bettors can utilise the calculation to work out how worthwhile the odds are. However, if there is little value in the favourite, players can look at alternative markets like under/over or Asian handicaps.
Underdog Bets
Alternatively, players can back the underdog to win a match outright. Often, the underdog has good odds, but a lower likelihood of winning the match.
However, to find greater value and to increase the underdog's probability of winning, bettors can use the Asian or European handicap markets. Here, players choose to give the underdog a head start in the match, which the favourite then has to cover.
For example, if Novak Djokovic plays an unseeded player in tennis, the bettor can select Djokovic to start with a -1 set handicap. Then, the unseeded player starts with a one-set advantage.
Value Bet Prediction
Often, bettors can use some simple strategies to make informed and considered wagers. Here, we share some of our tips to consider before making a bet for value.
Utilise Odds Comparison Tools
Firstly, when finding odds that have good value in sports betting, an odd comparison tool is useful. Here, players can find and compare hundreds of odds from various bookmakers.
Then, bettors can work out the probability of a match-winner bet and compare the available odds. Generally, using an odds comparison platform saves time.
Look Beyond Match Winners
Overall, there are thousands of bets available in many sports. As a result, players can find further value in markets beyond match winners.
For example, a player can work out the probability of handicaps, under/over markets and individual player performance.
Track Wagers
Furthermore, players who bet regularly can make rounded and informed decisions in future bets by keeping a betting journal.
Also, if players commit to the betting for value strategy, they can track how well this has performed for certain sports, matches and individual teams. Then, if wagering for value is or isn't working, bettors can adjust their wagers accordingly.
Where to Bet on Value Bets?
FAQs
In this section, we answer some of the most common questions about betting for value.
How do you determine the value of a bet?
Firstly, bettors have to calculate the probability of the odds when betting for value. To do this, players divide 100 by the odds provided. Then, bettors compare odds and find those with higher values.
What is a value bet in football?
In football, betting for value involves finding odds with higher probability. In addition, bettors can find value in alternative markets like total goals, both teams to score and handicaps. 
What is a value bet in horse racing?
In horse racing, bettors calculate the probability of a horse winning. Then, they compare the odds to find value. However, bettors can also utilise each way and place bets in horse racing for value. 
How do you pick a value bet?
Often, bettors use odds comparison tools to find the best value from different bookmakers.