Learn how to bet on the world's best club football competition with our Champions League betting guide. Get the latest UCL predictions and tips, and check out Ghana's top betting sites.
---
---
Champions League Predictions

Assan
Yield: 4.43%
Champions League Final Stage
15/02 21:00
Benfica to win
This is an upcoming football match for Champions League, between Club Bruges and Benfica to be played on Jan Breydel Stadion After the great victory of Benfica in the previous match against Estoril (1-5),...

FIFA1978
Yield: -3.6%
Paris Saint-Germain
vs
Bayern Munich
Champions League Final Stage
14/02 21:00
Both teams to score: yes
Well, what a fantastic game to see. To teams to play final, but this game will be 1/8 finals. Game to goals between two fantastic teams with fantastic football. It's game to 4/5 goals and we have a big...

FIFA1978
Yield: -3.6%
Champions League Final Stage
14/02 21:00
AC Milan to win
AC Milan plays first game in home against Spurs, but Spurs should many fragilities in the first step of the competition. Game with many chances to AC Milan wins if plays normally. Spurs is not linear...

FIFA1978
Yield: -3.6%
Eintracht Frankfurt
vs
SSC Napoli
Champions League Final Stage
21/02 21:00
SSC Napoli to win
Nápoles, one of the best team playing football. It's a pleasure to me see Nápoles football games. What a football team, 1-6 in Ajax, 4-2 in Nápoles against Ajax, 4-1 against Liverpool, always fantastic...

FIFA1978
Yield: -3.6%
Champions League Final Stage
21/02 21:00
Both teams to score: yes
Hi to everyone. So, one fantastic game more. Two teams with expectative to win and anyone can win, that is the true and I think we have to teams making goals. Two teams with a great goals score. In defensive...

FIFA1978
Yield: -3.6%
Champions League Final Stage
15/02 21:00
Over 2.5 goals
Difficult game to Brugge, we don't now how the teams will play in 2023 January but they played in this moment, SL Benfica will win easy against Brugge, I believe in the game played by Benfica and in January...

FIFA1978
Yield: -3.6%
Borussia Dortmund
vs
Chelsea
Champions League Final Stage
15/02 21:00
Borussia Dortmund to win or draw
Game with many balance, so the result will be a draw between the two teams. The elimitarory will be very very equilibrity and I don't expect big difference in the game and we believe the game will be...

FIFA1978
Yield: -3.6%
RB Leipzig
vs
Manchester City
Champions League Final Stage
22/02 21:00
Over 3.5 goals
A big game in perspective, two teams with a fantastic game with many chances to a largest results in goals. Both teams will score 2 or more goals and the result is not so previously like that. The most...

FIFA1978
Yield: -3.6%
Champions League Final Stage
22/02 21:00
Over 2.5 goals
Inter Milan vs FC Porto, difficult game to both teams. With a great qualifying to FC Porto this game will be a game to both teams score but Inter in home probably will win the game and make tone more...

Bojantips
Yield: 7.45%
Champions League Final Stage
15/02 21:00
Benfica -1.00 (AH)
Benfica is clear favorite to win in the first match of the Champions League play offs, I think Club Bruges had some good moments in the groups, but now Benfica is looking forward to make a good performance...
Champions League Betting Tips
The Champions League is the biggest football club event globally, even bigger than the FIFA Club World Cup. So there are many peculiarities when betting on Champions League games. These peculiarities also apply to the other tiers of European football, like the Europa League and Europa Conference League.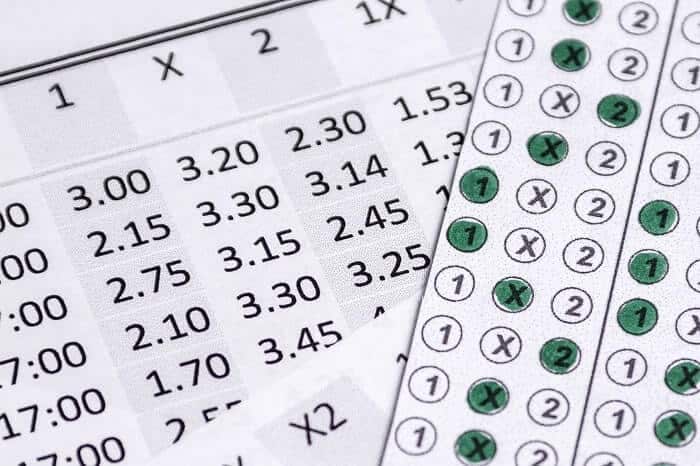 Even though these betting tips cannot guarantee you'll win your Champions League bets, they may help to increase the chances.
Research the Match
The first and very important tip for all betting, especially soccer betting, is to conduct basic research. Every game in the Champions League is different, and several factors affect who wins the game. You can uncover most of these factors to enable you to make fairly accurate predictions of how the games will end.
A few things your research must look at are:
The head-to-head history of the teams
The current form of the opposing sides
The players that are available to play
Other factors include home advantage, style of play and mentality
You must combine all these factors to predict how the game will play out.
Every Stage of the Competition is Different.
There are three stages of Champions League football: the group stage, the knockout stage and the final. And each stage requires a different betting strategy.
Most teams settle after the first round of matches in the group stage, so there are fewer chances for smaller teams to cause upsets. However, in the knockout stages, the chances of upsets are greater.
And since the home and away matches are played back to back, you can predict the second leg from the first leg reasonably accurately. The final is usually the match with the least possibility for an upset, as the betting favourite wins around 80% of the time.
Use the Welcome Bonus of the Bookmaker
Most bookmakers offer a welcome bonus for sports betting, providing extra money to bet with. Make sure you receive the bonus when signing up. If it is not credited to your bonus account, contact the customer care team of the bookmaker.
The majority of welcome bonuses have wagering requirements. You must complete these before you can withdraw the extra money you receive.
In addition to the welcome bonus, some bookmakers also offer other football bonuses. At some sites, you may find special Champions League offers.
These bonus options are usually time-limited. So you need to keep checking the bookmaker's website or use the mobile app to be notified when offers are available.
Shop Around for Value Odds
You can't rely on a single bookmaker when betting on Champions League games. The excitement that follows these games means that there are always a lot of betting predictions going on.
So bookies can respond to this deluge by reducing or increasing their odds depending on the direction of the betting. To ensure you get the best Champions League odds, you can spread your betting budget out across several bookmakers before the competition starts.
Place In-Play Bets
It's possible to have a better win/loss ratio with live bets because you've followed the progress of the game so far. Also, live betting markets may have better odds than the pre-game betting markets.
Live betting is available at every bookmaker, and some even offer live streaming. So you have enough choice on where to place the live bets. However, you need to be decisive when placing live bets, as the odds change with the ebbs and flows of the matches.
Bet on Different Betting Markets
While the match-winner market is a major market with valuable odds for betting on the Champions League, it is not enough. To enhance the enjoyment of betting on Champions League, you must explore other betting markets.
Some examples of betting markets you can try are handicaps and Asian handicaps. There are also combination markets like the first half 1X2 + over/under 2.5.
To ensure you get the best variety of betting markets, you must compare the various bookmakers in Ghana. A note of warning: ensure that you understand the betting markets, and if you are still learning how they work, you can start by betting small.
Have a Betting Strategy
Have a betting strategy, which includes your budget, preferred bet types, and betting markets. We will look at these three factors individually.
Budget
You must have a budget for betting in the Champions League. This can be a monthly budget. Alternatively, the budget can be for the whole season if you are more disciplined. Part of your budgeting will be the amount of stake per game.
Type of Bet
You can place singles, accumulators or system bets. All the bet types are valid for UCL betting. However, you have to decide when to use each.
Betting Markets
You must determine beforehand the betting markets you will bet on. This will narrow your research and make it easier to bet with confidence. You will also have a better experience watching or following the live scores on the bookmaker's website.
Follow Football Predictions from Tipsters.
If you are new to Champions League betting, you can follow predictions from tipsters. This should help improve your bet selections because you learn from experienced bettors.
In addition, most professional tipsters always explain their betting strategy and why they are making the predictions they make. So you can learn from them even when the predictions are not correct.
How to Bet on the Champions League?
Every major bookmaker in Ghana will feature its Champions League markets under the football section. So to bet on the Champions League, follow the steps below.
How to bet on the Champions League in Ghana?
Visit the bookmaker's website and log into your account.

Create a new account if you don't have one, then log in.

Click on the sports section and then football.
On the list of different leagues, click on Champions League.

On some bookmakers, you have to click on 'International Competitions'.

Select the Champions League game you want to bet on.
Make your prediction. Add more predictions if you wish.
Enter the amount you want to stake on the bet slip and click on 'Bet'.
Where to Bet on Champions League in Ghana?
What Are Champions League Betting Odds?
There are some popular betting odds and markets for Champions League betting. Here are a few of them.
Match Winner
This is the most popular betting market in soccer betting. The match-winner market is a 3-way market with three designations. 1 for a home win, 2 for an away win, and X for a draw.
Both Teams To Score
With both teams to score, you are betting that the home and away teams will score at least one goal each. The Champions League is a competition between the best teams in Europe. This means that the weaker team rarely goes down without a fight, so this market is worthy of your research.
Over 2.5
Over 2.5 is a goals market, where you estimate the number of goals scored in a match. These odds predicts that the total number of goals from the home and away teams will be at least 3.
Handicap
You can bet on the handicap market to make your betting more interesting. With handicap betting, the bookmaker presents a prediction to give the underdogs an artificial advantage. And for the favourites to win the game, they have to overcome the advantage.
For example, the underdogs can have a one, two, or three-goal advantage, so the favourites must win by more than that margin for the bet (on them) to be successful. The handicap market is also a 3-way market.
Outright
You can predict the final winner for a Champions League season in the outright market. However, the odds in this market are only valuable if you go for the underdog, as most Champions League seasons are won by clubs with experience in winning the cup.
Combination Markets
Combination markets are a collection of betting markets that combine two or more markets. As a result, these markets often provide better odds. Examples of combination markets include the match-winner and O/U or O/U and both teams to score.
Champions League Betting Review
Every year, the best teams in Europe compete in the Champions League. You can place your bets at any of the bookmakers we listed above.
There is a lot of excitement with Champions League betting, especially if your club is playing. But if your club doesn't qualify or is knocked out early in the competition, you can continue enjoying the game by following and betting on the favourite teams still in the competition.
Champions League Betting – FAQ
We have come to the end of this guide for betting on the Champions League. For more information, we have answered a few questions about the Champions League below.
How does the Champions League work?
The Champions League is a premier football event in Europe. The top teams of every top league in Europe are seeded to play in the Champions League every year. The competition starts with a preliminary stage that leads to the main competition.
The main competition has a group stage of 4 teams in 8 groups. Then, the group winners and runner-ups compete in the knockout stage – round of 16, quarter-finals and semi-finals over two legs. Finally, the final is played by the semi-final winners in a one-leg fixture.
Who is the favourite for Champions League?
Several teams are favourites to win the Champions League. Examples include Real Madrid, Liverpool, Manchester City, AC Milan, Chelsea, Bayern Munich and PSG.
Where to watch the Champions League?
You can watch the live stream of Champions League games on some bookmakers. 1xbet has a well-developed live streaming section on which you can watch the games.
Which Champions League team should I support?
If your favourite team is not competing in the Champions League, then you can support one of the top teams like Real Madrid, Chelsea, Liverpool or Manchester City.