This Ghana Premier League betting guide will help you make selections for matches in the country's top league. Read on to find out everything you need to know about how to bet on the Premier League in Ghana if you are interested in soccer betting.
Ghana Premier League Predictions
There are currently no new tips. Check again later.
---
---
Ghana Premier League Betting Tips
When it comes to Ghana Premier League betting, there are a few things you should take into consideration before you make your selections. Here are some of the factors to remember.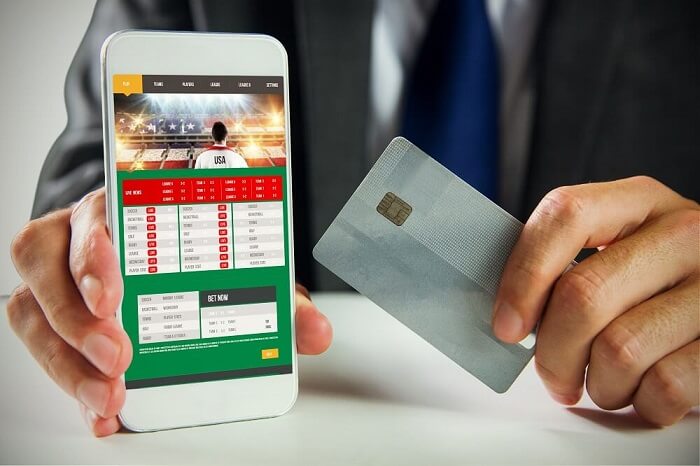 Recent Form
This is probably the most important tip when it comes to betting on the Ghanaian Premier League.
In any event, there are favourites and underdogs – but take a look at the most recent form to get the best idea of what might happen next. The last five games should be a good indicator.
History
Although recent form is definitely the most important, you can take a look a bit further back as well. There may be some historical trends to take into consideration.
Also, the big clubs have always shown that they can come through when they most need to. That can be shown by a quick journey into the past.
Head-to-Head Record
In any football match, it is always important to see how the two sides usually get on with this opposition. There is no guarantee that the latest game will follow a trend or pattern.
But there are certain clubs that just enjoy playing other particular teams.
Injury News
It does not matter whether a team has the best player in the entire Ghana Premier League if they are unavailable for the upcoming game.
Make sure you have all the latest information and squad news before placing your bets. There might be some very important absences.
Value Bets
This is a handy tip for any kind of betting, let alone for the Premier League in Ghana. You should always be able to identify good value odds.
This might mean that you do not back a favourite because the odds are just too short.
Or it might mean that you bet on an underdog because you have noticed that the odds for them to win are far too long, considering the information you have at your disposal.
Bet with Your Head, Not Your Heart
This is another general betting tip. If you are a Hearts of Oak fan, don't just blindly bet on your team to win because of your affiliation.
It might be best to steer clear of betting on games involving your team completely. That way, you won't be swayed by your club loyalty, and your selections will be entirely objective.
How to Bet on the Ghana Premier League?
If you are a newcomer to online sports betting, you may not be completely up with the procedure of placing a bet. The good news is that it is all very straightforward.
The first thing you will want to do is sign up with a betting site. This can be done on your phone or a computer, and you can quickly register by providing a few personal details.
Next, make sure that you have funds in your customer account. Make your first deposit and then search for a suitable betting market.
Once you have found your selection, just click on the odds next to your pick. It will automatically be added to the bet slip, where you just have to decide on a stake and confirm the bet.
Ghana Premier League Betting Sites
What are the Ghana Premier League Betting Markets and Odds?
You should find that most good betting sites offer a very wide range of betting markets on every Ghana Premier League game.
These 'markets' are the different types of bets you can go for. The odds are the prices offered by the betting sites for your picks.
Here are a few of the most popular betting markets associated with the Premier League in Ghana.
Outright Winner
This is one of the favourite bets to go for before the start of every season. Here you are simply predicting which team you think will win the Ghana Premier League.
1X2
As the season goes on, you will be able to bet on every single Ghanaian Premier League game. The match result bets are usually referred to as 1X2 bets. The 1 is for the home team to win, the X is for a draw, and the 2 is for an away win.
Top Goalscorer
Just as you can bet on which team you think will win the Ghana Premier League, you can also have a go at predicting who will end up being the league's top goalscorer.
Totals Over/Under
This is another betting market that you can find for most games. Here you are not concerned with who wins the match, but with how many goals, corners or even yellow cards there are. You will bet on either over or under a set number.
Both Teams to Score
This is another big favourite of football fans from all over the world. Again, you are not worrying about which team is going to win a game – just that both teams will score in the 90 minutes.
Premier League Betting Review
Football is the most popular betting sport across the world. Any good site will offer markets and odds covering all the big leagues and events. But you can also use your local knowledge to make selections and predictions on the Ghana Premier League.
It is always an exciting season in Ghana, and you can feel a part of it by placing bets on the games and the outcomes. Hopefully, the hints and tips we have offered here will help you with your Ghana Premier League betting.
Ghana Premier League Betting FAQs
Where can I bet on the Ghana Premier League?
All good Ghana betting sites will have markets covering the Ghana Premier League. But we think that BetWinner, Betway and 1xBet are among the best when it comes to football in Ghana.
Where can I watch the Ghana Premier League?
There are highlights and live matches available from a number of broadcasters. But there are some betting sites that also offer live streaming of Ghana Premier League games. Betway is probably the best when it comes to live streaming.
Which team leads the Ghana Premier League?
The next season doesn't kick off until later in the year, but the current champions are Asante Kotoko. They have also won the most league titles in the history of the league – although Hearts of Oak are also a very successful club.
How many teams are in the Ghana Premier League?
The Ghana Premier League will have 18 clubs challenging for the title in the 2022/23 season.