This Bet calculator guide will explain how they can really help when it comes to a range of different bets. You will also be able to work out the potential winning returns for your bets. Read on to find out everything you need to know about bet calculators.
Bet Calculator Explained
With simple single bets, it is fairly straightforward to work out how much you might win if your prediction is correct. But if you are placing an accumulator bet you might find the calculations a little more difficult.
That's where a bet calculator comes in. You just need to enter the selections you have made for your bet – and the odds. Choose which kind of bet you are placing and the bet calculator works out everything else. You will soon see how much you could win and work out whether you are placing a good value bet.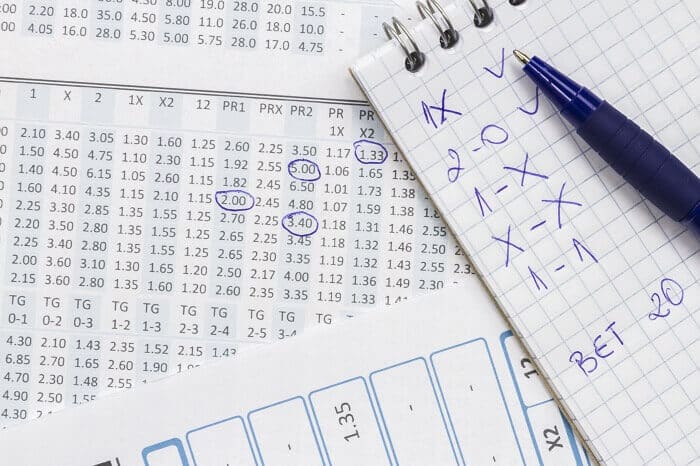 Odds Calculator
Here you can enter the odds of your potential selections and see what the options are when it comes to choosing a type of bet.
Odds/Probability Calculator
Odds to probability
Probability to odds
Yankee Bet Calculator
A Yankee bet consists of 11 bets of equal value covering four different events. The bet is six doubles, four trebles, and one four-fold. At least two of the selections must be successful for the chance of some winning returns.
Just enter your selections in the boxes above to use the Yankee bet calculator.
Yankee Calculator
#
Odds
Each way
Outcome
1

/

2

/

3

/

4

/
System Bets Calculator
Sometimes called round robins, a system bet is one that comprises markets, odds, and stakes from a selection of events. You can place the bet in a number of different formats, either on all or just some of the picks. This bet calculator will help you work out the bet.
System Bets Calculator
Bets
Odds decimal
Correct
1

/

2

/

3

/
Trixie Bet Calculator
This kind of bet is made up of four bets on three selections in separate events. There will be three doubles and one treble. As with the yankee, you must have two selections successful to get a return.
Trixie Calculator
#
Odds
Each way
Outcome
1

/

2

/

3

/
Patent Calculator
This bet is a three-selection wager consisting of seven bets – three singles, three doubles, and a treble. You only need one of the selections to come in to win and this bet calculator will help you work out your potential returns.
Patent Calculator
#
Odds
Each way
Outcome
1

/

2

/

3

/
Lucky 15 Calculator
As the name suggests, this bet consists of 15 selections over four events. That is four singles, six doubles, four trebles, and one four-fold accumulator. Again, you only need to win one to collect some winning returns.
Lucky15 Calculator
#
Odds
Each way
Outcome
1

/

2

/

3

/

4

/
Accumulator Calculator
This is probably the most common multiple bet. You must make at least three selections and all of them need to come in to get some winning returns.
FAQs
How do you calculate payout odds?
It depends on the type of bet as to what your potential payout will be. That is why these bet calculators are so helpful. They can calculate winnings for any multiple and Asian handicap bets.
How do I calculate my bet value?
Understanding value is key to betting and you will always want to find the value odds. To calculate the expected value you can use formulas, but experience in betting will help you work out whether or not a particular bet is worth it.
How do you do a Trixie?
A Trixie is a bet where you are selecting three doubles and a treble on three events. Just two correct predictions will bring in returns.
How do you calculate 1X2 odds?
These are match result odds where there is the chance of a home win, an away win, or a draw. It is a single bet and you need to multiply the odds by your stake to discover your potential winnings. Remember, you will also receive your stake back as well.