Our extensive review explains to readers what a value bet is. Aside from what it is, you can also read about where to find the best value bets, how to use them, and other useful information. Continue reading for more details.
Value Bet of the Day
There are currently no new tips. Check again later.
What Is a Value Bet?
In essence, a value bet is where your chances of winning are higher than the odds reflect. It is practically a system bettors can implement to hypothetically increase their chances of winning.
Concisely, if you find a game where you think the chances of one team winning are higher than the bookie's estimate, and the odds represent, then you found a bet with value.
However, it is no simple task. You will primarily search for value bets in sports betting, as the possible outcome has no exact probability. This creates room for finding the difference between realistic and given odds.
But, you will have to do quite a lot of research and calculations before you can find any value bets.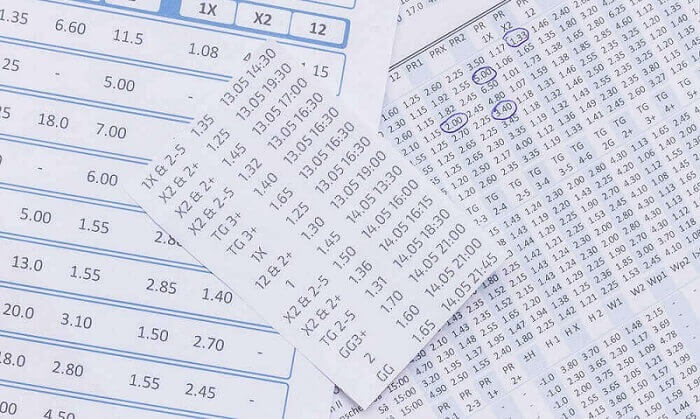 Where to Bet on Value Bets?
Value Bet Examples
To better elaborate on the topic of a value bet, we provide a few examples. The following examples are hypothetical and do relate to any specific matchup or game.
Use the examples as a guide in finding your own value bets. Here is what you need to do to find such bets.
Calculate Bookies Probability
The first thing you need to do is calculate the probability. For example, in a match between Arsenal and Manchester United, the odds for Arsenal are at 2.40.
In order to calculate the probability the bookies are giving to Arsenal, divide 1 by the given odds, and multiply by 100.
So 1 / 2.4 X 100 = 41,6%. In other words, the bookies estimate that Arsenal has a 41.6% chance of winning.
Calculate Realistic Probability
You also need to use the same formula and calculate the probability with realistic, or your odds. So, if your odds are, for example, 2.2, you use the same formula. 1 / 2.2 X 100 = 45.45%.
Meaning that the realistic chances of Arsenal winning are actually around 45%.
Is it A Value Bet?
Finally, in order to determine whether the bet has any value, you use the two results from previous examples.
You subtract the bookie's probability from the realistic probability and divide it by the bookie's probability again. If you get a number above 0, you have a value bet.
In other words, the formula is the following: (Realistic probability – Bookies probability) / Bookies probability. In this case ( 45% – 41.6%) / 41.6% = 0.081.
To conclude, hypothetically, betting on Arsenal would be worth it in the long run if this were the case. You could also make an accumulator bet, with multiple value bets.
Types of Value Bet
There are various types of value bets. This mostly depends on the market, and to better understand this type of betting, you should know what they are. With that in mind, we list some of the most frequent value betting options.
Betting on the Favourites
In a game, there are usually favourites and underdogs. It rarely happens that the odds are identical. With that in mind, the more potent one team is, the lesser the odds of their win are.
But, if it happens that the realistic odds for a team to win are smaller than what the bookies list, you have the potential to find a bet with value.
Betting on Underdogs
Just as there are favourites, there is the other side, the underdogs. When a team have a lesser chance of winning, the odds for their win are higher.
Similarly, if you find underdogs for whom the realistic chances are higher than what the bookies evaluate, you have a potential bet with value.
Handicap Betting
You may also find value bets with handicaps. Most commonly, players try to find games with an Asian handicap.
Similarly to previous examples, if the bookies estimate a team will win with a handicap, but your calculations show the margin is either low or high, you could potentially find value in such a bet.
Value Bet Tips
Finally, we list a few tips you can use when searching for value bets.
However, please note that even by following the top tips, they can't guarantee winnings. The tips are more like guidelines which you can follow.
Do Research
One thing that is practically mandatory if you want to find value bets is research. You need to focus, do your research and calculations, and you might come across a bet with value.
There are numerous systems and formulae you can use to hasten the process.
Use Tools
One thing you can do is use various tools to help you in your search. One of the options is a bet calculator.
With it, you can easily calculate the possibility, probability and other elements you need if you want to find a bet with value.
Focus on One Sport
Another thing you can do is focus on one sport. With that, you can be more efficient in your search.
If you are familiar with a sport, you should be aware of the odds, the strength estimate and other elements which can help you in your search.
FAQs
In the following section, readers can find answers to some of the most common questions about value betting.
How do you spot a value bet?
To find value bets, you need to do a lot of research and calculations. Even then, there is no guarantee that you will always find some value bets. Doing research is not an easy task, but with our guide, you are on the right track.
What are value bets in football?
Value bets in football are bets where you hypothetically have higher chances of winning. If Team A is playing Team B, and the bookies estimate Team A has 40% chance of winning, but you calculate it is around 45%, you have a bet with value.
Do value bets work?
Value betting is a system many bettors implement in their routines. While it does work for some, it primarily relies on your research and results. Moreover, finding such bets is a difficult task and requires a lot of dedication and calculations.
How do you use a value bet on a calculator?
There are some useful tools you can find to help you in your search for value bets. For example, there are calculators where you can enter the odds and get the probability. Similarly, with this, you can also determine whether a bet has value.