Betboro has quickly risen to the top as one of the most popular bookmakers in Ghana with the Betboro sign up offer. To know more about the Betboro registration and the Betboro app, keep reading this Betboro review.
---
---
Is Betboro Legal in Ghana?
Yes, Betboro is legal in Ghana. The sportsbook has been operating in Ghana with the proper licence and documentation. The Betboro website in Ghana is operated by Webmedia Development Ghana Limited.
This company is registered in Ghana, and you can verify it yourself using the registration number GCSB22R6625V.
It also has a registered office and official address for the business. You can find it at #6 Nortei Ababio Loop Roman Ridge Accra, P.O.Box CT 8640, Cantonments – Accra. The company Webmedia Development Ghana Limited is licensed and regulated by the Gaming Commission of Ghana (GCG).
The license is for the provision of services to Ghana, and the company holds the Remote Licence Number GCSB22R6625V. The sportsbook is only legal for patrons above the age of 18 as that is the legal betting age in Ghana.
The website for Betboro is secured with a firewall in order to protect the information of all of its customers.
Betboro Sports Betting Review
Betboro is currently running all of its sports betting operations in Ghana with the proper licensing and registration. The operator has a well-developed website with a user-friendly interface where punters can place bets on a multitude of sports.
To get access to all of the features in the sports section of Betboro, punters first need to complete the Betboro registration and create an account.
Punters with fully completed accounts can get access to pre-match betting, live betting, and all of the other interesting features of Betboro in Ghana.
For our Betboro review, we analyzed the Betboro sports betting section, and below, you can find an in-depth evaluation of all of its features.

Sports Market and Betting Odds
At Betboro, you can expect to find the usual decimal odds, American or Moneyline odds, and fractional odds. Besides these, you'll also find Malaysian Odds, Hong Kong odds, and Indo Odds.
The odds format can be changed from the settings to whichever format the punter prefers. And regardless of which format is used, the potential winnings will be the same.
Betboro offers good odds to punters. Comparisons have shown that the odds at Betboro are on the higher end of the spectrum compared to other similar sportsbooks.
The markets offered by Betboro are also very diverse. Punters can place single, system, and multibets on any sport of their choosing.
The types of bets include Correct score bets, Over/ Under, Outright winner, Double chance, and many more.

Cash Out
For selected events in the Betboro sports section, punters can cash out their winnings on single and multiple bets. Full cash outs are available on sports such as football, tennis, and basketball.
This feature can only be claimed on selected events that display the cash out sign ($).
There is also a partial cash out feature that players can use to adjust their stake amount to the cash out. Bets eligible for cash out can be viewed in the betting history.

Sports Selection
Betboro has a seemingly endless list of sports to bet on, and punters can find this list by accessing the official website of the sportsbook.
The sports section is the default page, and on the left side, you can see all of the available sports. The most popular sport at Betboro undoubtedly is Football.
But besides this, you can also expect to find events in Basketball, Tennis, Table Tennis, Volleyball, and many more. There are also less popular sports such as Formula 1 and chess.
There are even plenty of eSports. Also, with the list of sports, you can find the top leagues available for any sport on Betboro as well.
Betboro offers both pre-match bets as well as a live betting feature. And for some selected events, punters can also find a live streaming option. We'll elaborate more on this in a later section.
Betboro Bonuses and Promotions Review
Betboro offers plenty of bonuses for its punters. But for the purpose of our Betboro review, we're going to look into the welcome bonus available for punters in Ghana.
This first deposit bonus awards new players in Ghana for registering with Betboro by giving out Free Bets worth up to GHS 400.
What's more exciting is that if you lose your bet, you can get your full stake back in the form of free bets, and if you win, you get half of your stake back in the form of free bets.
To claim the bonus, you must be over the age of 18 and must have an account with Betboro. You can claim it by going to the promotions page, and clicking the "Opt in" button for the welcome bonus.
Once you place your first bet after opting in for the bonus, you can win back a portion of your stake based on the results. If you lose your first bet, you win back 100% of your stake up to GHS 400 in the form of free bets.
And if you win your first bet, you win back 50% of your stake up to GHS 400 in the form of free bets.
The minimum you must stake for this first bet is GHS 1, and the minimum return must be GHS 0.5, with the maximum being GHS 400. The first bet must contain 3 or more events that have odds of at least 1.3 each. Certain markets are not eligible for this bonus.
The free bets will be added to the punters' account 24 hours after he/ she qualifies for the bonus. In case you do not receive your free bet even after qualifying for the bonus, you are advised to contact Betboro customer support.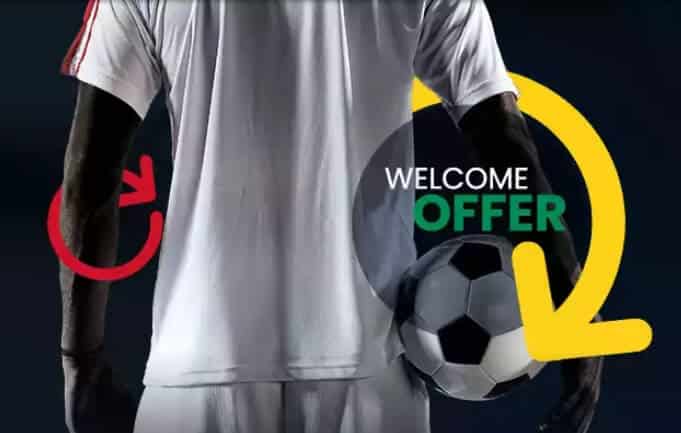 Betboro Registration Review
The Betboro registration process is very simple and only requires a few steps. And for that reason, we have kept this section of our Betboro review quite short.
To register, just enter your name, address, any form of identification (Voters ID, Passport etc.) and a password. You also have to enter a valid phone number and verify it with an SMS code.
Betboro Live Review
As we've mentioned previously in our Betboro review, the operator has a live section as well as a regular betting section. In the live section, punters can get access to all of the live betting features. The cash out feature is also available for live bets.
To know more about the eligibility to claim it, you can read the Betboro Terms and Conditions for live sports betting.
To access the live section, punters must first register on Betboro and create an account. Betboro has a separate live section dedicated to all live events and in-play betting. To place a bet, punters must first make a deposit and then select an event to bet on.
There is even a live score update on the website available for almost all of the events. This is very helpful for punters when making in-play bets.
And for certain events, the operator doubles as a live streaming platform. But this feature isn't available for every event since it isn't possible to stream every single match live. And it may not be available in every region either.
But this is where the live score updates come in really handy.

Betboro Banking Options Review
Betboro has multiple banking options for punters in Ghana. This also includes a Betboro paybill/ USSD number (*713*6003#) which is probably the simplest option. Besides this, punters can also make payments using Vodafone Cash, MTN Mobile Money and Airtel Tigo.
To make deposits, customers must first set up their mobile money wallet account on their Betboro account. To make a deposit, punters have to dial the preset code for the method they are using and send the amount to the Betboro Ghana account registered using their phone number.
Unfortunately for punters, Betboro does not accept bank transfers as a valid deposit method. However, mobile money is a widely used payment method in all of Ghana, so the lack of other methods has not deterred punters at all.
The same methods can be used to make withdrawals. Withdrawals must also be made using the punters' registered number on Betboro.

Betboro Mobile Betting Review
Betboro has a mobile app compatible with both iOS and Android devices. You can download the app using iTunes or from the Google Play Store. The operator spared no expense when developing the app for its loyal punters with the latest HTML 5 technology.
The mobile app will function on any mobile device with a powerful processor. And punters can get access to all of the same features as the desktop site version. Pre-match bets and in-play betting are both available on the mobile app.
And punters also have the same range of bonuses and promotional offers on the mobile app. It is well-developed and has a simple interface and a similar design to the desktop.
For punters who are unable to get the Betboro mobile app, the website also functions just as well on mobile browsers. The layout is slightly changed, and the mobile version also supports all the features of the desktop version.
Betboro Customer Service Review
Betboro has plenty of channels for customers to contact it through. However, one serious flaw is the absence of a 24/7 live chat. There is a help button that acts as a live chat between the punter and an agent, but this also depends on availability.
To contact Betboro via the live chat button, you can simply press the help button on the website, enter your name, email, and query, and a customer service representative will get back to you.
Besides the live chat option, Betboro also has a hotline where you can call and make your queries. The phone number is +233 24 242 6511. You can also contact the operator using this email support@betboro.com.gh, which is for general queries.
Besides these methods, Betboro has separate email addresses for dedicated issues. You can find the comprehensive list of contact details in the Betboro website's "Contact" section.
Betboro Review Ghana FAQs
Betboro, for multiple reasons, has become a favourite among punters in Ghana. And so, to wrap up our Betboro review today, we have prepared a short FAQ section.
Is Betboro trustworthy?
Yes, Betboro is trustworthy. The sportsbook is operating in Ghana with a licence and is regulated by the Gaming Commission of Ghana (GCG). The operator's website is also safe to use since it is protected by a firewall and encrypted using SSL.
How to place a bet at Betboro Ghana?
To place a bet at Betboro Ghana, you must first register with the sportsbook and make a deposit. Once you've made your deposit, you can navigate to the sports section and select an event to bet on.
The event will have its odds displayed next to it and you can adjust your stake before you confirm the bet. You should also ensure you have enough funds in your account to execute the bet.
How to make a deposit at Betboro?
There are multiple deposit methods at Betboro Ghana. Before depositing, you need to create an account. You can deposit money into your account using, Airtel Tigo, MTN Mobile Money, Vodafone cash deposit, Betboro Paybill number or any of the other methods available.
How to withdraw money from Betboro?
Betboro offers several methods through which you could receive withdrawals from your account. Withdrawal methods in Ghana include Vodafone cash withdrawals, MTN Mobile Money, Airtel and Airtel Tigo.
You may be offered different withdrawal methods based on your region or location.
How do I contact Betboro in Ghana?
There are multiple ways to contact Betboro in Ghana. You can use the live chat option or mail the operator at  support@betboro.com.gh. The operator also has a hotline number which is +233 24 242 6511.