To get a better perspective of the operator's services, it is best to read a detailed 1xBet review. Once you are done reading, you will have all the answers that you need about this operator.
---
---
Is 1xBet Legal in Zambia?
To start our 1xBet Zambia review with the legality of the site, it is very much available in Zambia. Eligible players that are interested in joining this operator can do so with ease by following the standard registration steps.
Only players that are 18 or older are eligible to join the site. Also, you can't do it twice under the same name, IP address, or email address.
A single player can possess only one account and use it at the same time.
1xBet Sports Betting Review
As our 1xBet review will confirm, the operator is able to provide users with quite a lot of sports betting markets. Besides the more popular ones, there are some less-known ones as well, but they can be valuable when creating a bet slip.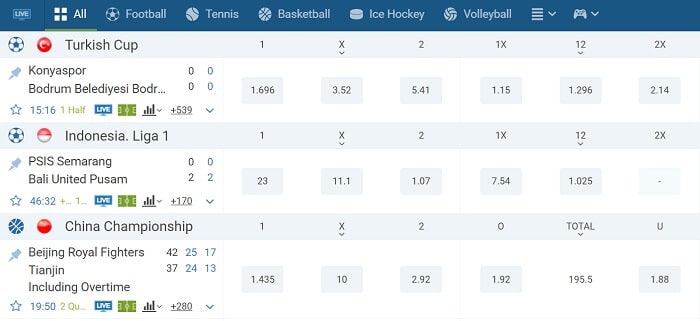 Football
Football is a sport which is virtually popular anywhere. You can watch it, follow it, and wager on it from virtually any country in the world.
Even though football is not the primary sport in Zambia, a lot of people enjoy placing bets on it.
1xBet has a variety of markets to help them out. From wagers available on some of the most popular European leagues to local competitions and other African football leagues, you can find virtually everything here.
Basketball
Basketball is a sport which is gaining in popularity all over Africa. New leagues are being developed, and people are starting to both play and watch it.
Consequently, more and more users are looking to place basketball bets as well.
The NBA is probably the most popular basketball betting market. But other European leagues, like the Euroleague, are coming into focus as well.
1xBet makes sure that all of them are covered.
Boxing
Our 1xBet review also points out the significance of boxing markets on the site. Not only is it a great viewing pleasure for people in the region, but it is also quite interesting betting-wise.
Besides some of the main promotions, users are going to be able to find and place bets on some lesser-known ones. Allowing them to have added fun.
Volleyball
Volleyball may be an underrated betting market in other parts of the world, but not in Zambia. The sport is popular as people do watch it, but they have also gained a liking to wager on it.
1xBet is the premier place for volleyball betting as they provide wagering opportunities on some of the major leagues as well as important international events.
1xBet Casino Review
Don't forget, 1xBet also has a casino section if you are not into sports so much. According to our 1xBet Zambia review, they have a pretty decent setup.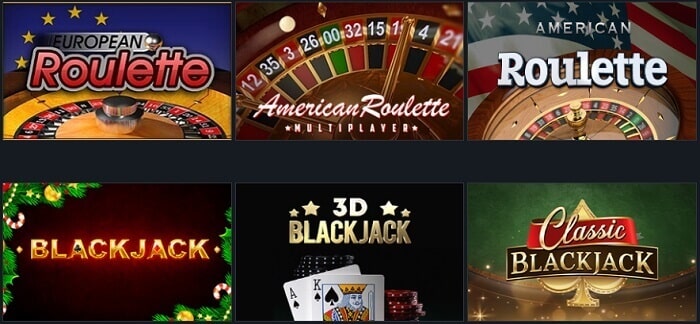 Slots
Slots are the lifeblood of any gaming site. These are the most numerous types of games as well as the most popular.
1xBet is capable of providing a variety of slots developed by some leading developers on the market. Furthermore, you can play a different one each day and never get bored.
Live Casino
Having a live casino is a must for any casino operator these days. Being able to play versus other players and not on your own is the next step and is usually utilised by veteran players.
There are multiple types of games that one can find on the site, and each of them can help you have as much fun as you wish.
Roullete
One of the most popular table games is roulette. But its popularity is not measured only in its captivating gameplay but in the multiple available roulette variations that exist.
You can find a bunch of them at 1xBet and can try them all until you find the one which suits you the most.
Poker
When it comes to card games, poker takes the cake. Similarly to roulette, there are multiple variations that exist, and users usually pick the one which they are the most comfortable playing.
With 1xBet, you will be able to change between some of the most popular variants and also enjoy fabulous gameplay with a platform that works seamlessly.
1xBet Bonuses and Promotions Review
If you are a new player that would like to join the site, you have an excellent welcome offer that you might care to redeem.
Joining the site and fulfilling all the bonus requirements might grant you a welcome bonus of up to 8190 ZMK. Use the 1xBet promo code BEMYZM.
The size of the bonus depends on the amount of the deposit. A new user will get the welcome bonus if they deposit at least 900 ZMW,
Our 1xBet review rates this one at a solid 4, as the bonus amount is good, but the procedure of receiving the bonus is a bit difficult to handle.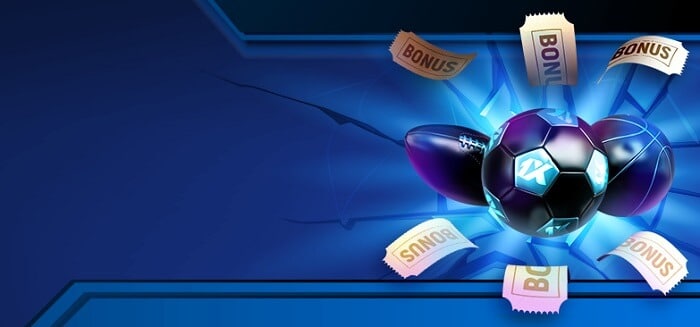 1xBet Registration Review
Your first major step towards becoming an official member of the site is the 1xBet registration. You cannot place a bet, nor do use any of the features that the site has without an account. But it does not take much effort or time to create it.
You are simply going to need to add some needed pieces of information (name, phone number, email, etc.) so you can start setting up your player's account.
1xBet Banking Options Review
One of the main features of a site, which serves to help the players, is the payment options. You basically need a reliable one so you can make your transactions without problems.
1xBet has been able to add a variety of banking options to allow players to make both deposits and withdrawals in peace, so they can concentrate on placing bets.
The site has quite a long roster of payment options, which makes it easier for players to find a suitable one for them. In fact, the variety and the number of options are so good that we would rate them with a very high 4.5 grade for their effort.
1xBet App Review
1xBet is rather unique as it offers its players a desktop app and a mobile app. So, you can choose the one which seems more suitable for you and use it for remote bets.
But we do favour the 1xBet app in this case, as it is specifically created for remote wagering and that way enables the best possible experience.
The app is available for both Android and iOS devices, encompassing more users that way. The app is quite reliable in the sense that it provides almost the same services that the desktop version does.
1xBet Customer Service Review
Another part that our 1xBet review needs to emphasize is customer service. The contact agents that are available on the platform are doing a stellar job of answering all of your questions. You initially have the option of using a live chat.
First, it will display some of the most frequently asked questions for fast help. But if it is not useful, you can decide to call the consultant and chat with a real person.
If you would rather choose a different method, you can do so via mail ([email protected]) or phone call (+44 127 325-69-87). More so, you can send them messages via Twitter, WhatsApp, Imo, or Signal.
1xBet Review Zambia FAQs
To conclude our 1xBet Zambia review, we have answered some of the most common questions that people are interested in. You can find them below.
Is 1xBet available in Zambia?
Yes, it is. The operator is more than capable of providing its services to customers in Zambia.
Who is the owner of 1xBet?
The site is owned and operated by ACOM Latin America, and they also hold a Curacao license that allows them to offer their services legally.
How to register a 1xBet account in Zambia?
You need to load the site, press the registration button, and then complete the registration questionnaire. You may also need to verify the account before being able to withdraw funds.
How to contact 1xBet Zambia?
There are multiple ways to contact 1xBet. You can do so via live chat, phone call, email, or by sending a direct message via social media.