BetWinner is a renowned sportsbook all over the world and punters from Ghana can also access it. After you create your account from Ghana, you may want to know about the BetWinner deposit methods are active.
---
---
How to Deposit on BetWinner Ghana?
There are a few different ways to complete your BetWinner deposit in Ghana.
In most cases, you need to complete your BetWinner withdrawal using the same method you use for deposits.
If you are unable to deposit using one of your own accounts, the sportsbook does not recommend that you make payments using someone else's e-wallet.
According to the sportsbook, you need to use the same method for your withdrawal that you used for your deposit. You can use different deposit methods.
But the amount in funds must correspond with the used method when making a withdrawal.
Before you can deposit any funds into your account, you need to complete your BetWinner registration.
In this section, we'll be listing some of the methods you can use to fund your BetWinner account in Ghana.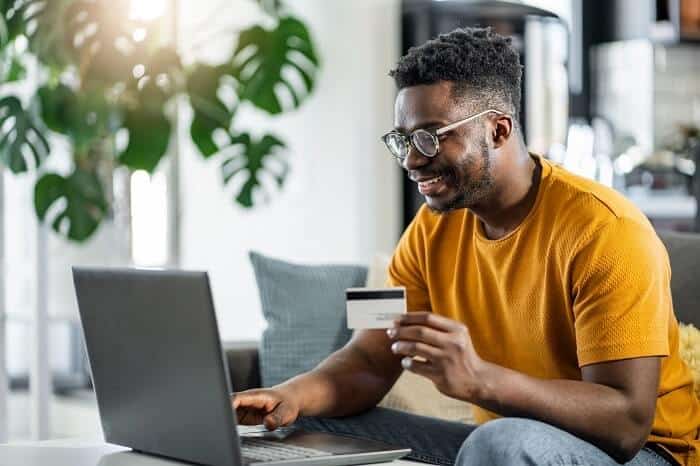 Bank Cards
You can complete your deposit using your MasterCard or Visa Card. There aren't any service charges imposed on the method.
And you should be able to make the payment straight from your account by setting up your card details.
E-vouchers
The only e-voucher you can use for deposits at BetWinner in Ghana is Jeton Cash. To make your deposit, you need to first purchase a coupon from any of the listed platforms.
You can make the deposit by entering your voucher code in the relevant payment field. The amount will be mentioned in the voucher when you are purchasing it.
E-wallets
Skrill, Skrill 1 Tap, AirTM, and Perfect money are the available e-wallets that you can make your BetWinner deposit using. This is likely the most commonly used method in Ghana.
You can link your e-wallet to your BetWinner account. And as long as you have the appropriate funds in your account, you can make deposits directly from the website.
Payment Systems
Payment systems are another popular method of payment. The available methods for deposit are ecoPayz and Neteller.
You can also make your deposits with either method directly from your website.
For this method as well, we recommend that you make sure you have enough funds in your account to make the payment.
Cryptocurrency
There are many cryptocurrencies available for deposits at BetWinner. And some of the most popular ones are BitCoin, Ethereum, and Tron. This isn't a very popular method for residents of Ghana.
BetWinner Minimum Deposit
The minimum deposit amount at BetWinner depends on the region and on the method you are using for your deposits.
The sportsbook does not accept GHS as a payment currency in Ghana.
The BetWinner minimum deposit using all of the methods is USD 1.
This is applicable for all of the methods including Banks Cards, payment systems, cryptocurrencies, and all other methods which are active.
Luckily for punters in the region, there are no separate service charges applicable for any of the deposits.
However, depending on the method you are using, you might incur some charges which are taken by the payment method.
To make your payment, you need to create an account and go to the payments page.
BetWinner Maximum Deposit
The sportsbook doesn't have a maximum deposit amount. You might have a cap on how much you can deposit depending on the deposit method.
You should also keep in mind that you need to use the same method for withdrawal that you used for depositing.
Although you can use multiple methods for deposits, the amounts need to correspond when withdrawing.
So, if you make too large a deposit using one specific method, you need to withdraw that amount using the same method as well.
BetWinner Deposit Time
The BetWinner deposit time is instant for all of the methods. You just need to set up the payment gateway and you can start making deposits.
The funds should reflect in your account immediately unless you have any other issues with deposits.
These could include internet issues or problems with the number of funds you have in your account.
The withdrawals, however, do take up to 7 days to be processed. That is another thing you need to keep in mind before you make a deposit and start placing bets.
BetWinner Deposit Problems
There aren't that many BetWinner deposit problems that punters are likely to face. The sportsbook has done a good job of offering methods that are easily accessible to punters.
However, there are situations where punters may face issues with their payments. And in this section, we'll be telling you about a few of them and how you can solve them.
Setting Up a Payment Method
For most of the deposit methods, you need to set up the payment channel on your BetWinner account first.
Sometimes people face issues with these if they can't get an OTP or if they've forgotten their passcode.
If you're having difficulties with setting up a payment method, just try refreshing the page. If it is a mobile money payment method, ensure that you input your registered number correctly.
Appropriate Funds
A lot of the time punters might request deposits from their BetWinner account but the transfer doesn't go through.
In such cases, you need to first ensure that you have sufficient funds in your bank account or e-wallet before you make the transfer.
If you don't have the appropriate funds in your payment account, you need to top up your account first.
E-voucher Problems
One of the payment methods at BetWinner is using vouchers. The vouchers may only be used for depositing funds into your account.
In order to make sure your deposit goes through, you need to input all of your information correctly. This includes the voucher code as well.
You also need to ensure that you use the voucher before it expires.
Internet Issues
Sometimes, due to a bad internet connection, the transfer may not go through. First, check whether the funds have been taken out of your payment account.
And then wait for a while before you re-try to deposit the funds into your account.
Other BetWinner Deposit Problems
In case you have any other problems with your BetWinner deposit, we recommend that you contact customer support. The customer support number is +44 203 455 62 22.
BetWinner Ghana Deposit FAQs
To conclude our guide on the BetWinner Ghana payment methods, we've included a short FAQ section.
These are answers to some of the most commonly asked questions about the sportsbook.
Is depositing at BetWinner safe?
Yes, depositing on BetWinner is safe. Your payment details will remain completely confidential when you are funding your account. The sportsbook is also a reliable and trusted one by punters globally.
The sports betting site offers safe and secure payment terminals. So, depositing at BetWinner is definitely safe.
What is the BetWinner's first deposit bonus?
BetWinner offers a first deposit bonus for punters in all regions including Ghana. The bonus is a 100% match on the punter's first deposit up to GHS 750. When registering, you can enter your BetWinner promo code in the relevant field if you want to.
After registering, you need to set up a payment method and make a deposit. Once you've made a deposit, the sportsbook will immediately credit your account with the bonus.
You can withdraw the bonus after you meet the relevant wagering requirements.
Why can't I deposit on BetWinner?
There are a few situations due to which you might not be able to deposit on BetWinner. Before you can make a deposit, you must first create an account. And the legal age for sports betting in Ghana is 18 years.
You need to make your deposit using one of the active methods that are currently available. You should make sure to have a stable internet connection.
You can't complete your deposit if you don't have sufficient funds in your wallet or account.