The World Cup is finally upon us, and it's the best time to find out how to complete your World Cup betting. Check this guide to learn how to bet on the World Cup in Ghana.
Cashout tool feature
Quick and easy payment processing
Generous new customer bonus
Minimum deposit: No requirement to make a deposit upon registration Maximum bonus: GHS 400 Wagering informations: x3. Odds: 1.30 ore more. Minimum quote: GHS 1 Duration of bonus: 5 days after being added to customer's account Exclusion for some games: Football – Exclusion for total goals odd/even bets Basketball, Tennis and Volley – total points odd/even bets Visit site
#1 The Best World Cup 2026 Betting Site
Simple and fast sign-up process
Wide selection of payment options
Superb new customer bonuses
18+.Minimum deposit: 200% – for deposits up to 380 GHS, 250% – for deposits of 381 GHS to 760 GHS, 300% – for deposits from 761 GHS. The bonus is valid for 30 days from the day of registration. For a 200% bonus: Half of the bonus amount must be wagered 5 times in pre-match or live accumulator bets. The second half of the bonus amount must be wagered 30 times in 1xGames.Each accumulator must contain 3 or more selections, at least 3 of which must be at odds of 1.40 or higher. For a bonus of 250% or higher: Half of the bonus amount must be wagered 10 times in pre-match or live accumulator bets. Each accumulator must contain 3 or more selections, at least 3 of which must be at odds of 1.40 or higher. The second half of the bonus amount must be wagered 35 times in 1xGames. T&Cs Apply.
Broad selection of slot and virtual games
Enormous jackpots
Free support via phone
T&Cs: 18+. Sports bonus has 5 times wagering requirements, min odds 2.0 per selection. Slots bonus has 30 times wagering requirements. Minimum Deposit 660 GHS. T&Cs Apply. Visit site
---
---
World Cup Predictions
The World Cup is the biggest football competition, with the entire world always looking forward to it. In addition, many sportsbooks also allow bettors to wager on the competition.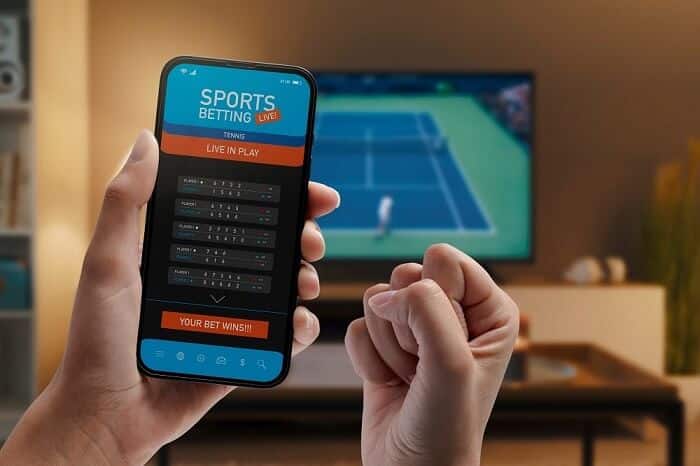 Here are our World Cup predictions.
There are currently no new tips. Check again later.
World Cup Betting Tips
Before you bet on the World Cup, there are various tips you should watch out for. Find out some of them below.
Be Familiar with the Competition
It's one thing to know how to wager on football, but it's another to understand how the World Cup works. Do yourself a favour to become familiar with the competition because the World Cup is unlike any other competition.
Find out about past winners, read history, and understand how well each country has performed at the biggest stage. This will shape your betting decisions and help you to get the best value for your bets
Be Familiar with Betting and its Terms
If you are new to betting, you should get familiar with how betting works generally. Try to research more on betting and its terms, understand how soccer betting works, and most importantly, understand how to bet on the World Cup.
Knowing more about betting will also guide your betting decisions and put you in a better position to get returns from your wagers.
Explore the Betting Market
Usually, many punters focus on wagering on the 1X2 betting market, which is also the Moneyline market. Here, you will wager on the winner of a match. However, there are other betting markets you can explore.
You can wager on the Both Teams to Score market, Correct Score Market, Halftime Market, Draw No Bet Market, Over/Under Market, and others.
Many sportsbooks also allow wagering on yellow cards and red cards during a game. You can also bet on the number of corner kicks per game. Another bet you can place is to wager on future bets.
For instance, many betting platforms already have odds for players to predict who will win the World Cup. However, for this, you will wait for a few weeks to know the outcome of your bets.
Look for the Most Competitive Odds
Usually, bettors bet to have fun and get returns on their bets. As a result, they are always on the lookout to wager with the betting platform that will help them achieve these two things.
If you want the best returns, you need to wager with a sportsbook that offers the best odds.
Betting platforms offer different odds, and as much as the difference may look insignificant, they matter in the long run. Before you choose the sportsbook to wager, try to compare the odds and choose the one with the best value.
Also, it would be best if you watched out for betting platforms that provide promotional offers on the World Cup. It is also a way to enjoy and get better returns.
Wager Based on Statistics
One rule to follow when betting on the World Cup is to wager based on statistics. It is crucial not to be emotional when it comes to betting. If Ghana is playing against Argentina or France, it could be tricky to wager on Ghana to win.
Yes, you are from Ghana and would want to support your home country. However, you cannot be emotional when it comes to betting.
The ideal thing to do is to wager on statistics. Do your research on how each country has performed in recent games and try to read each country's history in the World Cup.
Also, check the head-to-head records to determine who to place your money on.
This is not to say that you cannot wager on the underdog, but wagering on the favourite gives you an edge in getting returns for your bet.
Set a Budget
Before going to wager on the World Cup, you must set a budget. This will help you control your betting habit as it could be addictive. Setting aside a different bank account to keep the budget is also recommended.
This is to ensure you do not encroach on your other funds. Once you have finished the budget, you should not wager further, especially if you have lost all the money you set aside.
Do Consistent Research
The rule of thumb in betting is to do your research before you wager. You must be conversant with team news before you wager on a team. You should know if a star player is injured or will not feature in a game before you wager.
Also, check out the recent form of a team before you place your money on them. Betting requires a lot of research, and only after then can you wager confidently.
How to Bet on the World Cup?
You only need to follow a few steps to wager on the World Cup.
Choose a Sportsbook
The first step in wagering on the World Cup is to choose a betting platform of your choice. The idea is to select a sportsbook with the most competitive odds and other promotional offers.
You could choose the sportsbook that provides the best welcome bonus or world cup promotions.
Also, the betting platform of your choice must have an excellent website that is easy to access. The interface must be good so that you can wager conveniently. Also, choose the sportsbook with excellent customer service to get you out of trouble when needed.
Create an Account
The next step is to create an account with the betting platform since you cannot wager on a sportsbook without registering an account. The registration process usually takes a few minutes to complete.
Fill out the form with your personal details, including your name, email address, chosen password, phone number, and other information.
After creating an account, you may need to verify it by providing a means of identification. This will usually require a government-issued ID.
Sportsbooks usually ask for it to be sure you are the owner of the account and to keep fraudulent activities away from the website.
However, some sportsbooks could wait until you want to withdraw your returns before you provide a means of identification.
Fund your Account
Once you create an account, log into your account and deposit funds into it. You cannot wager without funds, so it's part of the process. Use any of the payment methods available on the website to deposit your funds.
Usually, you can deposit funds using your credit or debit card, through bank transfers, or mobile money. The processes are usually swift, and you will be done in a few minutes.
Select your Picks
To select your picks, visit the sports section of the betting platform. Navigate to choose the FIFA World Cup as the competition to wager on. You will then see the various betting markets available.
Choose the betting market of your choice and wager accordingly. Do this by picking the odds attached to the team you want to bet on.
Furthermore, you can select as many picks as possible, depending on what you want. However, it is recommended not to select too many games as the more you choose, the more the risk.
Stake the Amount and Place your Bet
After selecting your picks, go to your bet slip and enter your stake amount. It's not compulsory to stake all the amount you deposited. You can decide to go low on the risk to control your bets.
Once you enter your stake, submit your bet and wait for the outcome.
World Cup Betting Sites in Ghana
What Are World Cup Betting Odds?
Sportsbooks typically represent odds in three formats: Decimal, Fractional, and American. However, Ghanaians are more familiar with decimal odds. It's easy to calculate, and you can know your potential outcome as soon as possible.
Meanwhile, Brazil is the favourite to win the World Cup as of the time of this writing. Many sportsbooks back them up to get a chance, thanks to the team being filled with many star players.
Furthermore, England, France, Argentina, Spain, and Germany are also up there as favourites.
Ghana is much of an underdog, but they are not as much an underdog as some other countries. It's always challenging to predict who will win the World Cup, but we can be sure it would be one of the top Nations with excellent players and deep history.
World Cup Betting Review
The World Cup is just around the corner, and everyone can't wait to behold the biggest competition in football. However, you can begin to wager on the World Cup now as many sportsbooks already have odds available for who will win the competition.
Odds are also available for more markets, including who will make the next round or who will win a group.
All you need to do is register with your chosen sportsbook after researching the best one to choose and deposit funds into your account to wager. After then, select your picks, wager, and wait for the outcome.
World Cup Betting – FAQ
Now that you know all you need to bet on the World Cup, you may register an account with a sportsbook and proceed to wager. However, check the common questions people usually ask about betting on the World Cup below.
Can you bet on the World Cup in Ghana?
Yes, you can bet on the World Cup in Ghana, as many sportsbooks in the country allow you to wager. Select one of the betting platforms, and proceed with your wager.
Who has the highest odds in the World Cup?
There are many underdogs to win the World Cup. Saudi Arabia, Iran, Costa Rica, Tunisia, and Qatar all top the list with the biggest odds.
Who are the favourites for the World Cup 2026?
It's challenging to pinpoint the countries that are favourites to win the World Cup, but Brazil, Argentina, England, France, Spain, and Germany are up there as favourites.
How many World Cups has Ghana won?
Ghana has not won any World Cup. In fact, the highest level Ghana has reached was the Quarterfinals in South Africa 2010 FIFA World Cup, crashing out to Uruguay on penalties.