Making your first Betboro deposit is an essential step for using this online betting site. This guide takes you through the process.
---
---
How To Deposit On Betboro Ghana?
There are three Betboro deposit methods to choose from, so customers shouldn't have any issues when it comes to funding their accounts.
Additionally, you can also complete a Betboro withdrawal from any of these payment services.
Here is a more in-depth look at each option so that you can decide which is the right one for you to use.
Vodafone Cash
To use Vodafone Casino, you first need to register with Vodafone. This can be done through a mobile money agent, a Vodafone retail shop, or by texting "Register" to 558.
Once you've set that up, you're ready to proceed with your deposit.
Log into your Betboro account
Click on your profile and navigate to the deposit page
Select Vodafone Cash as your payment method
Follow the on-screen instructions to complete the transaction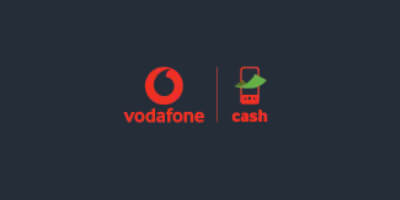 AirtelTigo
With 10 million registered users, AirtelTigo is a popular mobile payment solution in Ghana.
The Betboro deposit time is instant with this method, so you can start betting right away.
Log into Betboro or open the Betboro app
Go to the payments page and select Deposit
Choose AirtelTigo
Complete your deposit by following the on-screen prompts
Alternatively, if Betboro is a registered merchant with AirtelTigo, you can make payments by:
Dial *110#
Select option 4 (Pay Bills)
Choose option 1 and enter Betboro
Enter the amount you want to deposit and follow the prompts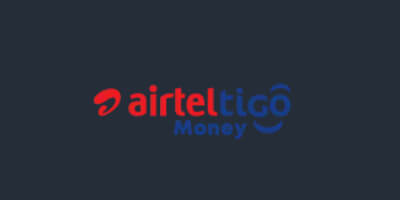 MTN Mobile Money
Like most other Ghanaian betting companies, Betboro accepts payments via MTN.
Customers can make a Betboro deposit with MTN through the website or by using the paybill/USSD option.
Visit Betboro Ghana, and log in


Go to the deposit page and select MTN Mobile Money
Enter the amount you want to deposit
Follow the prompts to swiftly complete the transaction
The paybill/USSD option is probably the most straightforward way to deposit. All you have to do is text *713*6003# and follow the steps given on your device.
Betboro Minimum Deposit
The Betboro minimum deposit amounts are standardized across all three payment options. In a nutshell, the smallest amount you can deposit into your account is GHS 1.
This information is provided on the deposit page. By default, the minimum amount is preselected. You only need to tap on this to change the value.
Betboro Maximum Deposit
Although no information is provided in the terms and conditions about the maximum deposit amount, based on the payment methods that Betboro accepts, we presume that it's GHS 10,000.
This is in line with the limits of MTN, Vodafone, and Airtel. As for withdrawals, the maximum amount a customer can withdraw is GHS 4,000 per day.
Betboro Deposit Time
A distinct advantage of mobile money payment systems is that they are instant.
Effectively, the mobile wallet functions as a prepaid account, meaning that customers must top-up their balance before they can use it.
This allows for instant payments between players and the betting company (the merchant side of the transaction). Ultimately, the result is that the Betboro deposit time is only a few seconds.
After making your payment, go back to Betboro, refresh your balance, and you'll see the money reflected in your account.
Betboro Deposit Problems
With payment partners, such as MTN Mobile Money, Vodafone Cash, and AirtelTigo, there are rarely any Betboro deposit problems.
That said, you may encounter some type of issue at some point, so what are the possible Betboro deposit problems, and how do you overcome them?
Insufficient Funds
The most common deposit issue is that customers don't have enough money in their mobile wallet account to complete the deposit.
Quite simply, before you go to Betboro to deposit, check how much money you have in your wallet and set your deposit amount lower.
No/Poor Internet Connection
When making an online deposit through Betboro Ghana's website, you need a reliable internet connection. If your internet speed is too slow, it increases the chances of your deposit failing.
In essence, it's like the payment stalls because there isn't enough bandwidth to complete the process.
For this reason, we recommend using the paybill/USSD option, as this is offline. However, if that option is not available to you, we suggest visiting an internet cafe that has wifi.
Payment Declined
It could happen that your payment was declined for some unknown reason.
If this occurs, Betboro's FAQs say that first of all you need to contact the payment provider (MTN, Vodafone, or Airtel) to locate the issue.
Also, it's worth reaching out to Betboro customer service to inform them of the problem.
Invalid Phone Number
It is only possible to make deposits using the phone number that has been verified with your account. You are not able to deposit via a different number.
For bettors who have changed their phone numbers since opening their Betboro accounts, you must inform the betting company so that it can update your account information.
Once you've done this, you can use the new number for deposits and withdrawals.
Betboro Ghana Deposit FAQs
You should now be confident when making your first Betboro deposit. For extra information, browse through our frequently asked questions below.
Is depositing at Betboro safe?
Yes, it's completely safe to deposit online at Betboro Ghana. Firstly, the betting site is authorized and regulated by the Gaming Commission of Ghana. Therefore, it must meet and uphold industry-standard security protocols. In addition, the payment providers are all highly trusted and reliable companies with secure payment rails.
What is the Betboro first deposit bonus? 
The Betboro sign up offer for bettors in Ghana is worth up to GHS 400 in free bets. You get 100% of your stake back if your first bet loses. However, if your first bet wins, Betboro Ghana will give you 50% of the value of your stake (up to GHS 400).
Why can't I deposit on Betboro? 
The most common reason for not being able to deposit is that there are insufficient funds in the mobile wallet to complete the transaction.