In this review, you will learn how to carry out 22bet registration on your mobile device and PC and enjoy top betting markets and odds.
How to Complete the 22bet Registration Process?
To complete the 22bet Nigeria registration process as a new customer, you can follow this guide to finish setting up your account.
Go to the official 22bet website.
You'll see the "Login" and "Registration" buttons. Tap the "Registration" button.

You'll find three options available. They are "By Phone", "Full Registration", and "Social Networks and Messengers" options.
If you select the "By Phone" option, you'll need to fill in your phone number to receive a confirmation SMS. But if you select the "Full Registration" option, you'll have to fill in your personal information, including your full name, e-mail address, and a password, which should include numbers, letters, and a unique character.
Nigeria will appear in the "Country" section by default, and the currency will also be Nigerian Naira (NGN).
Enter a 22bet promo code (optional, when available) and accept the operator's terms and conditions. Confirm that you are at least 18 years old.

Finally, tap the "Register" button to complete your 22bet registration process and go ahead to make your first deposit.
The 22bet registration is straightforward and won't take much of your time.
22bet Registration by Desktop
New users can easily sign up on the desktop. The steps below show you how to register your account on the desktop.
Choose your preferred option between "Registration By Phone" or "Full Registration".
Add the necessary information to the registration form.
Confirm that the information you have given is correct, and tap the "Register" button at the end of the page to complete the process.

22bet Registration via Mobile
You can use the operators' mobile website or app for the registration process of 22bet account, make deposits and withdrawals, bet on a sportsbook, play casino games and carry out many other operations. Since this bookmaker is compatible with all devices, you can register your account on a PC or your mobile device.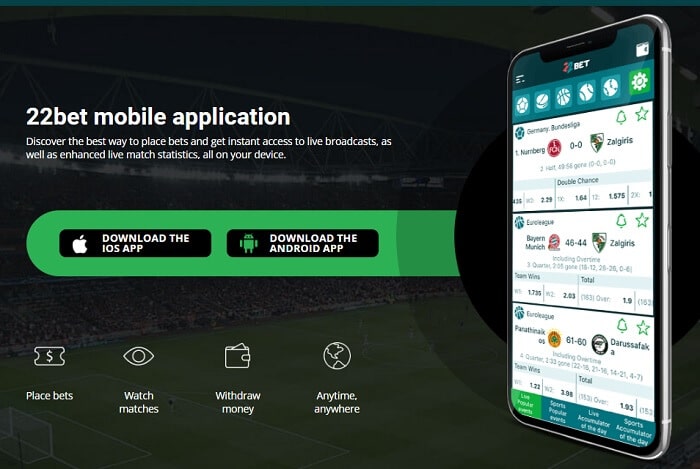 You'll need to visit the official website and click the "Mobile Applications" button at the bottom of the page to download the application to your device. You can also choose if you want the app downloaded to your Android or iOS device, and then follow the on-screen steps to install the app on your device. Here are the steps to follow to sign up for your 22bet account:
Open your 22bet app or 22bet mobile website from your phone.
Tap the toggle menu bar positioned on the top right corner of the app or mobile website.
Click the "Registration" button.
Fill in all the necessary details: your full name (first name and surname), choose your country, fill in your email address, enter your password, and select your preferred currency.
Choose a welcome bonus (Sports Bonus or Casino Bonus) and tick the Terms & Conditions box, and meet all the requirements.
Tap the green check button at the bottom of the form to complete your registration.
22bet SMS Registration
After you click on the "Registration" button, the very first option on the menu is "By Phone". This is essentially the registration process via SMS for your 22bet Nigeria account. Follow the steps below to get it done.
Click on "Registration" and navigate to the "By Phone" tab.

Enter your Nigerian registered phone number and choose the currency to use (NGN).

After entering the phone number, click the "Send SMS" button on the right.

You should receive a confirmation code via SMS on your phone immediately.
Enter the code in the "Confirmation Code" field on the form.

Enter a promo code if you have one. Agree to the T&C and Privacy Policy by checking the box. Don't forget to choose the welcome bonus at this stage.

Click "Register" to complete the registration process.
Open an Account on 22bet – Terms & Conditions
Before signing up, you should know who can have a betting account with this sportsbook. Some of the most crucial terms and conditions of this sportsbook are:
Only punters 18 years of age or older are qualified to create a betting account.
The players need to be present in Nigeria.
Customers can have only one account.
Other 22bet Registration Requirements
Before going through with the sign-up on 22bet Nigeria, you need to ensure a few other things too. The process is very straightforward on paper, but the factors below can negatively impact your experience.
Unstable Internet: As you're betting "online", your internet connection is crucial. An unstable internet may not cause trouble when you sign up because this process doesn't require much bandwidth. However, once you start placing bets, bad internet may result in voided bets.
Registered Phone Number: Almost all online betting sites in the world require a valid phone number for account registration. The catch is that it must be registered in your name if it's your name on the account. You can't use someone else's phone number to bet at 22bet.
No Prior Account: If you already have an account with 22bet Nigeria and you try to open another one, it'll result in a ban. 22bet allows one customer per account. If the tiniest detail matches with another account, the registration won't go through.
The Right Device: The 22bet web platform is available on both desktops and smartphones. As long as your browser is updated, you're good to go.
No Prior Bonus Requests: Needless to say, the welcome bonus and other offers are a major highlight of the brand. If someone else from your household or using the same IP address has already claimed them, you won't be able to.
Why Register on 22Bet?
In addition to being one of the best sports betting sites in Nigeria with an extensive list of sports games to bet on, other reasons why you should sign up on this operator are:
Convenient Sports and Casino Betting
In the world today, people prefer to have easy access to online services. With the mobile version, you easily access all betting services on your mobile device. This means you can get all the sports-related notifications on your phone as well as place bets on live games and play casino games anytime and anywhere.
Competitive Odds
This bookmaker offers punters an opportunity to try out several betting markets with competitive odds. The online bookmaker offers some of the most competitive odds in Nigeria for both local sports events and international tournaments.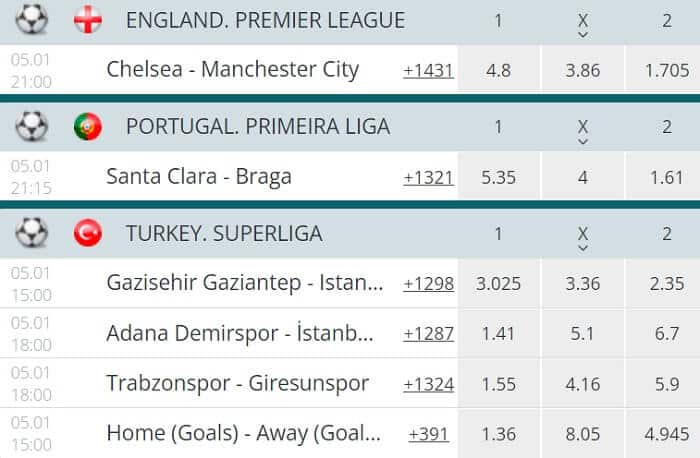 Licensed and Regulated Sportsbook and Casino
Players can only tell a scam site from the legit one by licensing. Playing on an unlicensed sports betting site can be risky as there are chances of a player being scammed.
A licensed sports betting site operates legally after meeting all the conditions set by the relevant regulatory body, and 22bet is just that. Betting at 22bet is safe. The bookmaker is licensed by the National Lottery Regulatory Commission in Nigeria. The licence number is OYSGB/CASB/20001 if you want to cross-check.
Numerous Payment and Payout Methods
Bettors are provided with several methods of payment and withdrawal. Payment and withdrawal methods involve e-wallets, bank credit cards, and transfers are supported on the betting platform.
22bet Registration Bonus
As mentioned earlier, as a new customer, you are eligible for a matched bonus of 100% on your first deposit of up to 50,000 NGN if you meet all the terms and conditions.
The minimum amount you need to put in your 22bet account to qualify for this bonus is N500, and the maximum bonus amount is 50,000 NGN for sports.
There is also a casino 100% match deposit bonus of up to N130,000. The minimum deposit is 500 NGN. For more information, visit the official website of the operator and check the bonus requirements.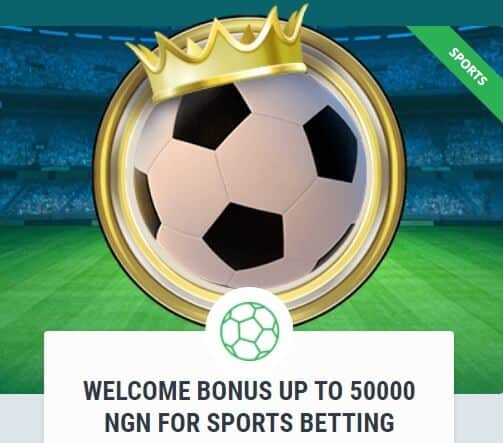 Welcome Bonus Terms and Conditions
The 22bet welcome bonus has certain conditions that you must meet before the bonus can be redeemed. Among these conditions are:
Wagering the bonus in accumulator bets five times.
The accumulator bets wagered on must have at least three selections with odds of 1.40 or bigger.
You must wager the bonus within the given duration.
You must wager the bonus within 7 days.
100% match deposit bonus up to ₦50,000

18+. The minimum deposit is 400 NGN. The maximum sports betting bonus is 50000 NGN. At least three selections in each accumulator must have odds of 1.40 or higher. T&Cs apply.

Full T&Cs

Generous Welcome Offer
Sports Betting Markets
Live Betting options
What Deposit Methods to Choose When Signing Up?
To access all the betting features on 22bet, you can use Visa, and Mastercard, among other methods.
22bet strictly prohibits 3rd party deposits which means no matter what method you use, it must be registered in your name. Also, the limits for deposits and withdrawals at this online bookmaker depend on the payment method you choose.
Thankfully, the sportsbook doesn't impose any direct charges on your transactions. But payment processors often charge merchants for transactions, and according to the T&C, you'll need to pay it.
Withdrawal requests at 22bet are usually processed 24/7. If there are no outstanding verifications required, your payments will be processed within a few hours of the request. From there, it'll depend on the method of your choice.
How to Access the 22bet Account Deposit?
After registering, you can log into your account to access the "Deposit" option, which is the next course of action. Before placing a bet, your first deposit will need to happen on the 22bet account. The page usually redirects the new players to the deposit page after registering.
Like all other betting sites in Nigeria, this one accepts the Naira (NGN) currency, making it easy for punters to fund their accounts.
It does not have enough options in its payment methods, which is an area it can improve on. They do, however, accept bank cards (Visa and MasterCard). They also accept options like Skrill and Neteller and bank transfers.
Is It Legal to Register on 22bet in Nigeria?
Yes, registering on 22bet in Nigeria is legal. It has had its licence since 2018 and is licensed by the National Lottery Regulatory Commission, the main regulatory body for online betting in Nigeria.
The operator has a large selection of football betting markets as well as online casinos. It has successfully developed a reputation in the Nigerian betting industry.
The platform offers excellent customer support service, which is available 24/7; an easy deposit; a speedy withdrawal process; an extensive betting market; wide sports coverage; a seamless and easy to navigate interface; bonuses and promos; and state-of-the-art security software.
Account Verification on 22bet
Account verification is one of the most important aspects of betting, not only in Nigeria but all over the world also. The operator needs to verify your identity before any money is credited, as in the withdrawal.
It means you'll need to submit a set of documents to 22bet Nigeria before you can request a withdrawal from your account. The documents may include:
A valid ID document issued by the government or your passport (driving licence not allowed)
A copy of the utility bill (as proof of residence in Nigeria)
A copy of both sides of the credit card (as payment security)
You'll receive an email from the support team if any documents are needed.
22bet Registration Problems
Oftentimes, new players signing up might face a couple of problems. Below are the most common of these issues and their solutions.
Login Error
"Why can't I access my 22bet account?" you may ask. After registering, you might come across an "Incorrect username or password" error.
When faced with a login error, simply cross-check your login and password details and log in once again. If the issue persists after filling in your login details correctly, then contact the customer support team.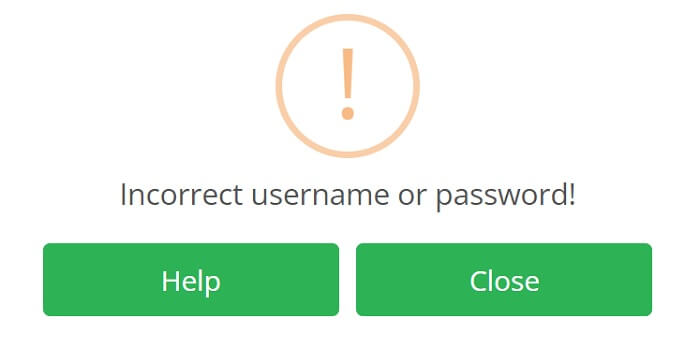 Registration Not Going Through
22bet registration not going through is another problem that new customers may face while signing up with the online bookmaker. This problem might be a result of a bad or congested network when you create an account. You can solve it by ensuring you have a working internet connection on your mobile device.
Your registration might not go through if you have entered the wrong information like your phone number, email address etc. So make sure to cross-check the sign-up information provided.
Why Can't I Activate My 22bet Account?
This is one of the most common issues. When signing up, using a code and a confirmation link, you will be able to activate your account. To fix account activation issues, ensure you fill in a valid email address and phone number.
KYC or Account Verification Issues
After signing up, you will have to your 22bet account to enable withdrawals. Go to "Account settings" and search for the account verification link to verify your account. Clicking on the link will get you started on the process. To verify your identity, you need to provide a copy of your ID and proof of address.
Issues With 22bet Login CAPTCHA
CAPTCHA is a way of verifying that you are human and not a bot. After clicking on the "Login" button, CAPTCHA prompt pops up for users to fill in to create an account.
You can solve the CAPTCHA issues by entering the exact numbers and alphabet shown on the screen or by clicking on the image containing the subject mentioned.
Trouble Claiming a 22bet Bonus
New and existing players are often offered bonuses for making a deposit, the likes of welcome and reload bonuses. However, few players find it hard to claim these bonuses.
Have issues claiming a bonus? Check your account settings to ensure that bonuses aren't disabled from the setting options. If bonuses are enabled in your settings, and this issue persists, contact the customer service team for assistance.
What if I Need Help While Creating an Account at 22bet?
It's possible that you're having issues with 22bet registration simply because you're dealing with an online platform. There's nothing to worry about in such cases. All you have to do is reach out to customer support and let them know what the issue is.To find the channels of communication, you need to click on "Contacts" from the footer section. An email form will appear where you need to enter your first name, email address, and message.
Alternatively, you can send direct emails to [email protected] for any kind of help.
Last but not least, you have the live chat button on the bottom right corner of the website. Just click on the "Ask a Question" tab, and you'll automatically connect to a customer support agent. All of these channels are 24/7!
Can I Self-Exclude or Limit by Deposits at 22bet?
Account limits are part of the responsible gambling paradigm. Although 22bet in Nigeria doesn't have a dedicated page for it, you'll find it on clause 20 of the Terms and Conditions page.
The operator allows you to self-exclude yourself by contacting customer support. Once the settings are in place, you won't receive any promotional materials or be able to access the account.
22bet Registration – Frequently Asked Questions
How do I create a 22bet account?
Install the app and register to create an account for the mobile version. If you prefer a desktop version, entering the sportsbook website directs you to a window page to register and log in.
Is 22bet legit?
Yes, it is a legit and safe operator to bet on. The bookmaker is licensed in Curacao, under the Curacao gambling authority.
How to get the 22bet registration bonus?
To qualify for the 22bet registration bonus, you must sign-up on the betting site as a member and credit your account with at least the minimum qualifying amount, which is N400 in Nigeria.
Is it possible to place a bet on 22bet without having an account?
No, it is not. To place bets, you must be a registered member of the site. You can only place a bet on the site from your account, which can only be funded through the site.
How to reactivate my 22bet account?
If your account gets blocked automatically, you can reactivate it once it becomes unblocked. However, you cannot reactivate your account if you ask that your account be closed.
How to reset my password on 22bet?
Go to the login page and click on "Forget your password". An email will be sent to you with instructions on how to reset your password.
Can I do 22bet registration from my mobile phone?
Yes, you can. You can sign up with your phone number or select the full registration option. But, if you're registering your account through the app, you can only use the full registration option.
Is it free of charge to register on 22bet in Nigeria?
Yes, 22bet registration in Nigeria is free.
How long does 22bet registration take?
22bet registration takes a few minutes if your connection is smooth.
How can I change my email address on my 22bet account?
Once your account is registered on 22bet Nigeria, you can't change it. It's simply because your account is registered with that email address.
Can I register with 22bet using social networks?
Yes, you can. After you click the "Registration" button, you'll find "By Phone", "Full Registration", and "Social Networks and Messengers" options. Click on the last one to sign up with your Facebook or Google accounts.