New sports fans from Nigeria can complete the bet365 registration process and add the bet365 bonus code BETMAX365. (The bet365 bonus code BETMAX365 can be used during registration, but it doesn't change the offer amount in any way.) Those who meet all the offer terms and conditions can pursue the welcome offer and receive Up to $30 in Bet Credits*.
*Key Terms: Min deposit requirement. Bet Credits are available for use upon settlement of bets to the value of the qualifying deposit. Min odds, bet and payment method exclusions apply. Returns exclude Bet Credits stake. Time limits and T&Cs apply.
This review on the bet365 registration aims to familiarise readers with the easy-to-follow instructions on opening their accounts, either by using the desktop or the mobile app. They will also learn about potential registration problems and how to solve them.
How to Register on bet365 (Step-by-Step)
bet365 provides special features packed with hundreds of daily sports competitions and casino games which encourage sports and casino fans to register their accounts. Players joining the bookmaker can review the available betting choices on the website, select the Register button once satisfied, and fill in the signup form with the required information.
No matter which version of the platform players is using, registering an account via the mobile app or the desktop is the same. The following parts of this review explain how to complete the registration process using both platforms' versions.

How to Open a bet365 Account on a Desktop?
New customers at bet365 Nigeria will decide to use the desktop version to place their bets. To do so, they can follow the instructions below.
Visit the bet365 Nigeria official betting platform.
Hit the yellow Join button.

Enter the necessary details, including the player's personal and contact information.
Input the bet365 bonus code BETMAX365 (The bonus code BETMAX365 can be used during registration but does not change the offer amount in any way).

To complete the procedure, click the Join Now button after agreeing to all the terms and the privacy policy.
With an active bet365 account, players can browse the available sports events and casino games and make the most of all the unique services and features at their disposal.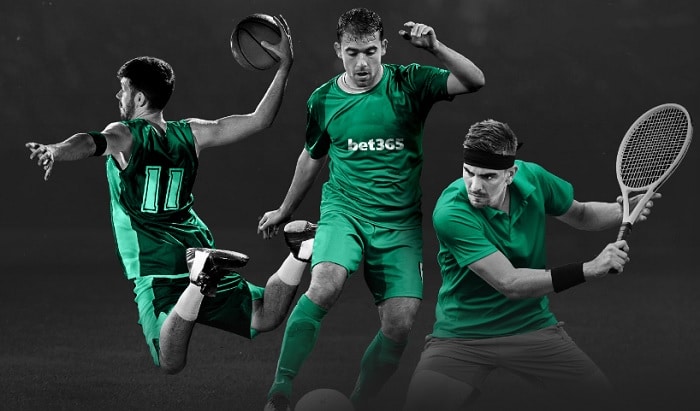 How to Open a bet365 Account on Mobile?
On the other hand, there is a way for players to create their accounts via mobile. If they are using a mobile site, the bet365 registration process is rather similar to the regular process described above. Also, players can create an account through the app, if a designated bet365 app is available in the region.
To create an account after downloading the mobile app, follow these instructions.
Download the bet365 app on an iOS or Android device. Android users will need to install the APK file from the operator's site.
Open the app and click on the Join Now button.
Provide the necessary personal and contact information.
Create a username and a strong password.
Enter the bet365 bonus code BETMAX365 in the appropriate field. (The bet365 bonus code BETMAX365 can be used during registration, but it doesn't change the offer amount in any way.)
Complete the registration process after checking that all the details are correct.
With the help of an app, players will be able to place remote bets from anywhere they are. However, they need to make sure that a proper and secure internet connection is established.
What Documents Should Players Provide bet365 When Registering?
Anyone signing up with bet365 must provide their personal information, including their first and last name, date of birth, gender, and email address. Their contact information might include a phone number, current address, and country of residence.
After creating the player's account, the bookmaker will also demand account verification. They should consider taking this step because they can only withdraw their funds if they have verified their accounts. They will finish the process quickly if they adhere to the guidelines and provide the necessary documentation.
Players will discover the appropriate documentation they need to upload to verify their identities and addresses when they open the online uploader tool. This may include an image of their national ID card, passport, utility statement, and driver's license.
Open a bet365 Account – Terms and Conditions
A few requirements must be met to create a bet365 account successfully. Nigerian players must be of legal age to create a bet365 account, apply the bonus code, if necessary and claim the welcome offer.
Unsurprisingly, players will see at the bottom of the signup form that the bookmaker requires them to check the box marked to agree to all general terms and conditions and the privacy policy when they start the bet365 registration process. Once they fulfil all the terms and open a bet365 account, they can take advantage of everything on offer.

I Need Help to Create My Account. What Should I Do?
Several issues may encounter after starting the bet365 registration process. Players will add all the necessary information, but if they still cannot open their accounts, it means that something is wrong. The best thing to do is to double-check if all the contact and personal information have been correctly added.
However, if players double-check everything and still cannot open their accounts, it is wise to get in touch with the support team. The team is highly professional and always ready to help players with anything.

Claim Your bet365 Registration Welcome Bonus
New Nigerian players are given the chance to opt for the bet365 welcome offer worth Up to $30 in Bet Credits* After thoroughly opening an account and fulfilling all the offer terms. Each bet365 offer comes with a list of prerequisites players must meet before clicking the Claim Promotion button.
So, if players are interested in collecting the open account offer, they can enter the bet365 bonus code BETMAX365 when filling in the signup form. (The bet365 bonus code BETMAX365 can be used during registration, but it doesn't change the offer amount in any way.)
*Key Terms: Min deposit requirement. Bet Credits are available for use upon settlement of bets to the value of the qualifying deposit. Min odds, bet and payment method exclusions apply. Returns exclude Bet Credits stake. Time limits and T&Cs apply.
How to Bet on bet365 After Registering?
To place a qualifying bet at bet365 Nigeria, players will need to complete the bet365 registration process and deposit funds into their accounts. The whole procedure is super easy, thanks to the comprehensive instructions the bookmaker provides its customers.
As part of this bet365 registration review, here is how players can place their first qualifying bet.
Visit bet365 Nigeria.
Complete the registration process. Those who have already registered their accounts can go through the bet365 login process. To do so, they must enter the username and password created while registering.
Then, make the qualifying deposit. To do so, head to the My Account page and choose Deposit. Then, add the deposit amount and select the preferred deposit method.
Open the Sports page and find the preferred sports event to bet on.
Choose from the available betting types and select the odds.
Add the stake amount under the Betslip page.
Place the first qualifying bet after checking all the entered details.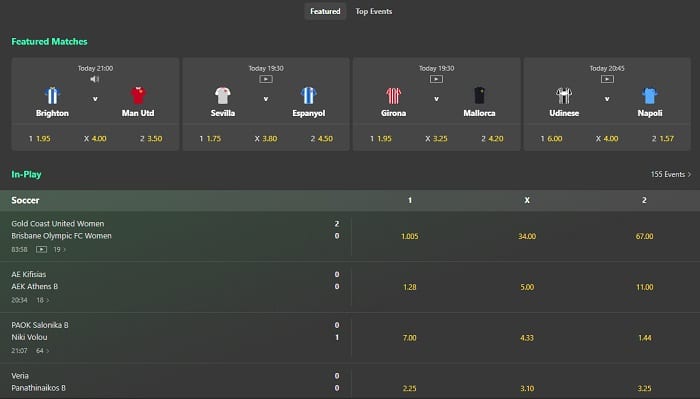 How to Log Into bet365 After Registering?
As a new customer at bet365, you can complete the login procedure after registering an account by adding the username and password. Completing the bet365 login procedure can be done in less than a minute.
Open the bet365 Nigeria site.
Click the bet365 Login button.
Enter the username and password.

Click the Login button to finalise the process.
How to Edit my bet365 Account Details?
bet365 members cannot edit their account details once they create it. However, they can access their addresses and contact details via the My Account page. Unfortunately, customers cannot alter their details, like their names, cardholder names, and date of birth, for security reasons.
Players will therefore need assistance from the customer support department to update their account information. They can contact the right agent and give them all the details they wish to alter. Editing an account's details is straightforward because the support team will handle everything and let the customer know when it's finished.
Payment Methods to Deposit Funds After Registering with bet365
bet365 accepts a range of payment options due to the fact that it operates in many different countries around the globe. Players shouldn't worry that the available payment methods are different from one country to another because they can choose from a variety of safe and popular payment methods that fall into various categories. These include bank cards, e-wallets, bank payments, prepaid cards, and many more.
Regarding the bet365 deposit, it is one of the simplest procedures to go through. There is no question that players must have a registered betting account to deposit funds. The steps below explain how Nigerian players can make their first qualifying deposit.
Register a bet365 account. Players can complete the login procedure if they have an active account.
Open the My Account page.
Choose the bet365 Deposit option.
Players will see a list of supported deposit methods. Choose the preferred deposit option.
Add the deposit amount.
After filling in all the fields with the correct information, press the Deposit Now button. The bookmaker will instantly credit the player's account with the deposit after confirming it.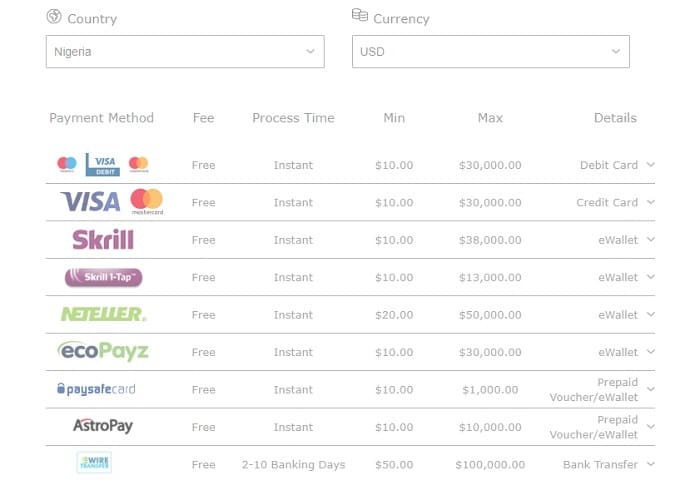 Moreover, there are several crucial factors players need to keep in mind when making online payments. First and foremost, each available payment method has its own deposit and withdrawal limit. This means the operator won't confirm players' deposits if they add less than the required amount for their selected deposit method. This goes the same for the withdrawal. One won't be allowed to withdraw their winnings if they add more than the maximum limit set by bet365.
Therefore, checking the terms and conditions of each available payment method will make things easier and save players time.
What to do if Registration for bet365 Is Not Working?
Players may run into several problems when completing the bet365 registration form. However, there is no reason to worry because every problem can be resolved. So let's get straight to the potential registration issues and their solutions.
Internet Issues
Poor internet connection is among the most common reasons players cannot fully register their betting accounts. Customers will wait while the home page loads if their internet connection is unstable, which may prevent them from finishing the bet365 registration process.
Therefore, confirming a stable internet connection is best before filling in the bet365 registration form.
Wrong Personal and Contact Details
Players' inability to complete the bet365 registration procedure frequently occurs after adding incorrect personal or contact information. Therefore, they must confirm their details are correct and valid before clicking the Join Now button.
Other Issues
If players open the bookmaker's site and list the general terms they must meet before joining it, they will immediately see that anyone under the legal betting age is not allowed to join the brand. Therefore, the operator will not permit anyone not of legal betting age to create an account or use any of its services. However, customers may occasionally enter their age incorrectly, so verifying it before completing the process is advisable to avoid difficulties.
Additionally, users can only sign up with bet365 if it operates in their region. Thus, people who attempt to create an account from a country other than the one in which bet365 works will not be permitted to do so.
Overall, if any previously listed options are not the cause, then contacting the customer support team is the right option. They will look deep into the problem and solve it.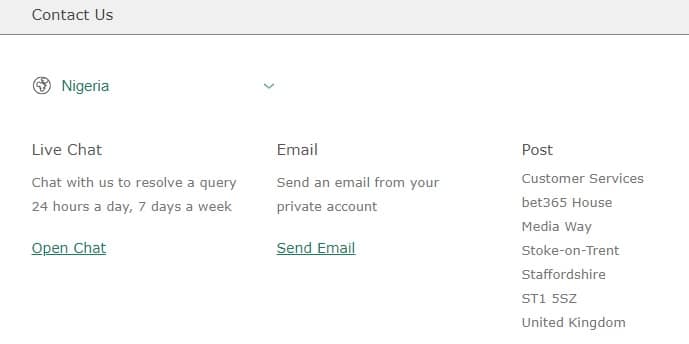 Can I Self Exclude or Close My bet365 Account?
bet365 members can close their betting accounts at any time they want. The operator guides its users through understandable instructions on closing their accounts. Here are the steps below.
Complete the login procedure.
Press the Members option under the Service section at the top of the home page.
Then, press the My Account option and Responsible Gambling.
Hit the Close My Account button, and follow the instructions.
What are the bet365 Promotions Available After Registration?
This brand attracts players from around the globe for a variety of reasons. The top bet365 promotions are one of the primary reasons more and more players are joining this site. Although welcome offers are available to new customers only, existing members can also take advantage of other promotions.
Besides the sports welcome offer currently up for grabs, Nigerian players can participate in various promotional offers, such as those explained below.
bet365 Casino Welcome Offer
Casino promotions are available for those who enjoy playing casino games. Thankfully, the operator has established itself as one of Nigeria's most trustworthy betting sites for offering straightforward terms and conditions for all of its promos.
So, to qualify for the casino offers, customers must create their accounts and fulfil all offer requirements. However, bet365 might require players to input the bonus code when opting for a particular casino offer. Therefore, it is best to visit the operator's website to learn everything there is to know about casino promotions and the prerequisites that apply to them.

bet365 Poker Promotion
Poker is one of the most popular online casino games globally. Those joining bet365 Nigeria will find the top poker games and unique promotions that improve their experience at online casinos. After creating their accounts, poker enthusiasts will be overjoyed to learn that they can take advantage of poker promotions. But before they can claim the desired promo, they must register their accounts and meet all the qualifying offer steps.
Furthermore, the requirements describe the basics of every bet365 offer. This is where the brand shines; any customer looking to join this brand will likely find precise information about the requirements for any promotion they desire to claim.
bet365 Blocked My Account: What Can I Do?
There are many reasons why bet365 blocks a user's account. Of the main reasons is that they didn't thoroughly verify their betting accounts. Each user of the bookmaker's website must complete the account verification process after registering to validate their accounts and maintain an active account.
Another reason bet365 blocks a user's account is after suspecting that they have a double betting account. This comes after reviewing the player's personal and contact details and finding similarities between various accounts. Thus, this is why verifying a bet365 account is a must. The bookmaker will review all the players' details and ensure they don't match other available accounts on its site.
Unfortunately, there isn't much players can do. If the brand discovers that players have more than one registered and verified account, they will likely block all players' accounts. However, customers can get in touch with the customer support team and ask for an explanation about bet365 blocking their accounts and for help.
FAQ bet365 Registration
To get more helpful information regarding the bet365 registration process in Nigeria, check out these FAQs.
Does bet365 require ID?
In some cases, the operator may require users to add a copy of their ID. But this practice is usually used when verifying an account.
How long does it take to get verified on bet365?
The process usually goes fast but could still take up to 24h, depending on how fast and at what time the user uploads the necessary documents.
What to do if my bet365 account is not recognised? 
If any such problems occur, it is wise to get in touch with customer service as fast as possible. There are multiple contact methods, and users can choose the desired one and call the customer service agents.
What sports and events are available for betting on bet365?
The vast selection of sports and leagues available on this betting platform is what contributed to the huge success of bet365 in the world of online sports betting. Players who head to the Sports page will find over thirty sports at their fingertips. Luckily, it offers betting on top sports in Nigeria, including football, boxing, basketball, tennis, e-sports, etc.
What is the minimum age requirement for bet365 registration?
All players must be of legal age to join bet365 and enjoy all its sports and casino offerings. In Nigeria, for example, players must be at least 18 years of age or older to create a bet365 account.
What currencies are accepted for bet365 registration?
bet365 is an internationally recognised online betting site. It operates in several countries worldwide and accepts various currencies. Players interested in getting all the info regarding the available currencies can head to the bookmaker's site and find the details there.
How can I recover a forgotten password for my bet365 account?
Sometimes, players may forget their password created when filling in the bet365 registration form. However, the password recovery procedure is super simple. Head to the brand's website and press the Login button. Then, enter the username and click on Having Trouble Logging In? To receive a unique six-digit code by email or SMS, enter the necessary details, press the Send Me A Reset Code form, and click Get a Reset Code.
Why is the bet365 registration process so strict?
The operator wants to verify all customers' identities and confirm they are of legal age. By completing the registration process, players ensure they are located in a country this brand operates in, as no one is allowed to join bet365 from where it doesn't operate. Overall, the bookmaker's policy states that players must adhere to all the rules and terms to become members.