Many prospective players are wondering how to make a deposit on Frapapa. This online betting platform promises several bonus offers when you stake in football games. Players can bet on the Champions League, Italian Serie A, Europa League, Spanish La Liga, English Premier League, and German Bundesliga. Frapapa also provides players with the opportunity for extra wins from its regular tips and predictions from other tournaments across the globe.
Frapapa Welcome Bonus Offers
Making a deposit on Frapapa is a fantastic way to begin your online gambling journey, especially since you get to enjoy promotional offers. Also, players can use the Frapapa promotional code, if available, when they are signing up.
There is a 100% welcome offer up to ₦50,000 Free Bet that is available for sports. On the other hand, Frapapa has a 600% Casino and Virtual deposit bonus available for the casino section.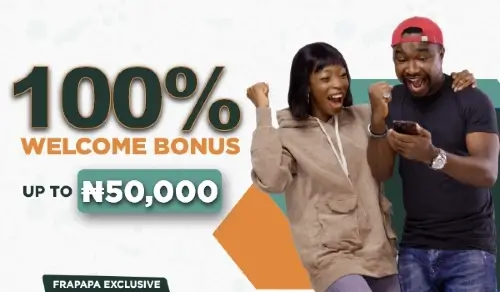 Terms and Conditions of the Welcome Bonus
Players need to meet the conditions attached to the welcome bonus offers. First, the platform only accepts persons aged 18 years and above. Secondly, players can only have one account, as you can only claim a bonus once.
Additionally, you cannot make withdrawals while the Frapapa bonus is still active. If you don't meet the wagering requirement, you won't be able to withdraw the non-bonus cash you deposited. Any attempt to do so will automatically remove the bonus.
Lastly, any fraudulent activity discovered on the Frapapa platform will lead to an immediate ban for the guilty player.
How to Deposit on Frapapa via Transfer?
Depositing via transfer is very simple with these steps:
First, log in to your account and click the Deposit icon on your screen.
Next, type in the amount you want and click Deposit; the minimum deposit is N100.
After that, choose between Interswitch or Paystack as a payment method.
Since you are making a transfer, copy the account number generated on the platform and paste on your bank app to complete the transfer process.
How to Deposit on Frapapa via My Bank?
It is possible to deposit on Frapapa from the bank using the Paystack payment method.
These simple steps will help:
Log in and click on the Deposit feature.
Next, input the amount you wish to transfer and click Deposit to make payment.
Among the options, select Pay securely with Paystack.

After that, select your bank from the list provided and type in your bank account number.
Next, confirm your date of birth
Lastly, provide the OTP you have received and then, click the Authorise button.
How to Deposit on Frapapa via USSD?
Apart from its possibility, it is also easy to make deposit on Frapapa by simply utilising a USSD code. This is essentially made possible through the Paystack integrated payment access. Therefore, to successfully fund Frapapa using a USSD code, kindly follow these steps:
Input your login details to open your account and then, click the Deposit icon.
Type in the amount you want to deposit and click the payment button. The minimum deposit is N100.
Then, click the Pay Securely with Paystack button.
Next, click the USSD icon and select your bank from the list.
Complete the deposit with the displayed USSD code.
Lastly, click on the button that says "I've completed the payment" to finish your transaction.
How to Deposit on Frapapa via Interswitch Webpay?
Just like Paystack, Interswitch Webpay also offers incredible payment access, but it is only suitable for processing card payments. Therefore, if you wish to use a credit or a debit card that makes deposits on Frapapa, it means you should go for Interswitch Webpay.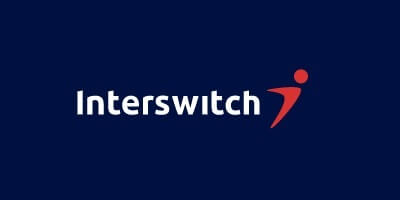 The following steps will help when depositing using Interswitch Webpay:
First, input your login details to open your Frapapa profile and click on the Deposit button.
Next, type in the amount you wish to deposit and tap the Deposit button beneath the Interswitch logo. The minimum deposit is N100.
After this, choose your preferred payment method among the provided options.
Lastly, input the relevant information to initiate the payment.
Immediately after you finish this process, you will be debited and your available balance will reflect on your Frapapa account.
Can I Change My Bank Account on Frapapa?
With its easy-to-use interface, changing your account on Frapapa is very easy, and only requires you to follow these simple steps:
First, log in to your Frapapa account.

Click on the feature showing your balance.
Then, you can click on My Profile.
Choose Payment Accounts after clicking on the Personal icon.
Click on Add accounts and input your bank account details as requested on the site
Lastly, you can click on save.
That said, do not make the mistake of using a different name on all the accounts. Make sure they all bear your name. If not, you will be subjected to verification checks.
How to Transfer Money from a Frapapa Account to a Bank Account?
Frapapa online betting platform has made it easy to transfer funds from your Frapapa account to your bank account, by just sending a withdrawal request. However, this can only be possible when you have a payment method such as bank account details saved on your profile.
To initiate this transfer, you need to add a payment method to the Payment Methods section of your profile and then go through the following steps:
Log on to your Frapapa profile and hit the Account Balance feature.
Click the Withdrawal button and type how much you wish to withdraw.
Then, choose one of the payment methods to withdraw your money.
Immediately you go through the above steps, the money will be credited directly to your bank account.
Can I Transfer Money From My Frapapa Account to Another Frapapa Account?
Your Frapapa account only serves the purpose of sports betting, and nothing more. This is one of the T&Cs of the betting platform. This clearly means that you cannot use your Frapapa account to perform other financial transactions or save money without placing bets. Rather, you can only use money deposited to only place stakes and withdraw whatever amount you won.
In addition, players can only withdraw funds using the same method that was used to deposit them. Finally, it is important to know that there is no feature that allows you to transfer funds to other Frapapa accounts.