Betboro withdrawal is made through mobile money, and we will look into the various withdrawal methods available.
---
---
How to Withdraw from Betboro Ghana?
The payment options for Betboro deposit and withdrawal are stress-free. At this time, Betboro can only process withdrawals made through a mobile money account.
There are different options available to you. You can process your Betboro withdrawal using any of the options below.
How to Make a Withdrawal with MTN Mobile Money?
The majority of Betboro Ghana customers choose the MTN Mobile Money method when it comes to withdrawals.
Adhere to the steps below to withdraw money from your MTN Money mobile wallet:
First, log in to your account on Betboro.com.
Secondly, click on the profile icon "Wallet."
Click on Withdrawal methods.
Choose MTN as your network operator.
Next, enter the amount you want to withdraw.
Finally, click on the Submit button when you are done. You will receive the funds in your mobile wallet after the service processes your request. Remember that Betboro does not charge a fee for making withdrawals using MTN Mobile Money.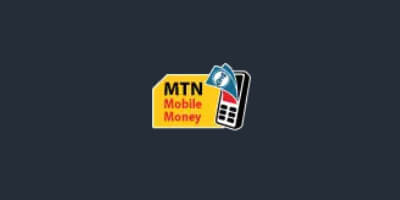 How to Make a Betboro Withdraw with Airtel Tigo?
If you don't know the Betboro withdrawal option to use, you may want to give Airtel Tigo some thought. The service is a competitor in the mobile money sector of Ghana.
The fact that many customers register using the Airtel Tigo makes it necessary for Betboro to provide a method of obtaining cash.
When you make withdrawals from your account, you have to enter the same phone number that you used when opening the account.
The following is a list of steps you can use to withdraw Airtel Tigo Cash at Betboro:
First, go to the Betboro website and input your login credentials.


Second, select the "Wallet" icon in your profile.
Select the Withdrawal methods option.
Choose Airtel Tigo as your network operator.
Next, enter the total amount that you wish to withdraw.
Click the "Submit" button to complete the process. After the service completes the processing of your request, the funds will be available in your mobile wallet.
If you make a withdrawal using Airtel Tigo mobile money, the funds will appear in your account within a few minutes.
Also, you will not be subject to any fees when you perform the transaction.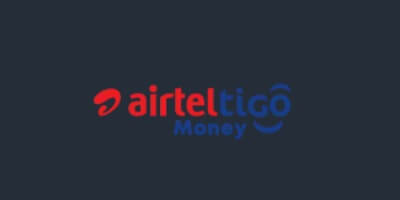 How to Make a Betboro Withdrawal with Vodafone Cash?
Another option available for withdrawal is Vodafone Cash. There are a lot of bettors who use their Vodafone Cash accounts to place their bets.
If you did your account registration using the mobile number as your Vodafone subscription, you'd make withdrawals using the same number.
The following is a rundown of the steps to make a withdrawal using Vodafone Cash:
First, enter your login information, and sign in to your Betboro account.
Secondly, click on the profile icon "Wallet."
Click on Withdrawal methods.
Choose Vodafone as your network operator.
Next, enter the amount you intend to withdraw.
Finally, click on the Submit button. You will have the funds in your mobile wallet after the service processes your request.
When you make a withdrawal using Vodafone mobile money, you won't have to pay any additional fees for the transaction.
Betboro Minimum Withdrawal
It is important to know the Betboro minimum withdrawal amount so you can regulate your transactions. The Betboro minimum withdrawal in Ghana is 1 GHC.
Betboro Maximum Withdrawal
The maximum withdrawal is the highest amount you can withdraw from your Betboro account in a day. At Betboro, the maximum withdrawal is 4000 GHC.
That is to say, once you withdraw up to this amount in a day, no other withdrawal attempt will be successful.
Betboro Withdrawal Time
Many bettors like to know how much time it takes to receive funds after you make a request is necessary.
This is because being aware of the Betboro withdrawal time helps them manage their expectations when making a withdrawal.
The Betboro withdrawal time takes between 5 minutes to 12 hours. The service works to complete your withdrawal request the same day you make the request.
Betboro Withdrawal Problems
While the Betboro withdrawal process may seem easy, it should not surprise you if you face any challenges while attempting it.
Here are the possible Betboro withdrawal problems you're likely to encounter when trying to withdraw, along with their solutions.
Unverified Account Issues
If you're planning to withdraw from your Betboro while your account hasn't gone through the verification process, you may face this problem.
To prevent this issue or solve it if you are currently facing it, here is what to do. The operator usually asks for certain documents for account verification.
If you fail to provide the documents, your account won't be verified, and you cannot withdraw. The simple solution is to send the necessary documents for account verification.
Once the operator confirms your account, you can withdraw funds without glitches.
Unstable Internet Connection
The importance of having a robust connection cannot be overemphasized.
In other words; if your network connection is weak, you're likely to run into problems while trying to withdraw. An easy solution is to examine your internet connection.
You may contact your network service provider for help if needed.
Exceeding the Withdrawal Limit
If you are unable to withdraw from your account, check to see that you haven't gone above the withdrawal limit. The maximum withdrawal limit at Betboro in a day is 4000 GHC.
Once you exceed this amount in a day, further withdrawal requests won't yield positive results.
Providing the Wrong Personal Information
If the team at Betboro believes that you used the wrong information, they can go as far as restricting your account. They will do more research into the matter.
In that case, ensure that you input your correct details during registration. This will help eliminate problems.
You have Multiple Accounts
Having multiple accounts is one of the reasons for Betboro's withdrawal problems.
The bookie will likely suspend your transaction if they discover that you have multiple accounts. They may also require you to close one or more of the accounts.
Breach of Terms and Conditions
Many withdrawal issues happen because of players' lack of familiarity with the site's policies. Therefore, it is a good idea to read the terms and conditions of the establishment.
You will become familiar with dozens of justifications for the establishment's right to withhold your funds.
A good grasp of the terms and conditions will save you from unnecessary stress.
Betboro Ghana Withdrawal FAQs
Is withdrawing at Betboro safe?
Yes, withdrawing your funds at Betboro is secure.
How to withdraw the Betboro sign up offer?
You cannot withdraw the Betboro sign up offer because it is not real money. Players can only use it to place bets. You may need the Betboro promo code if applicable when placing bets.
Why can't I withdraw from Betboro?
You only have to make sure that your account has been verified. Once that is done, you're free to make your withdrawals so long as you do not exceed the estimated maximum withdrawal.