Bettors in Ghana looking to redeem the Parimatch bonus code can also explore fast and safe Parimatch withdrawal transactions. Keep reading this review to learn all about Parimatch withdrawal options and how to withdraw funds from your betting account.
How to Withdraw Money on Parimatch in Ghana?
Punters in Ghana can explore straightforward withdrawals on this platform and complete them in a few minutes. But it should be pointed out that you must verify your betting account to be able to make a Parimatch withdrawal.
You can follow these simple steps to withdraw funds from your Parimatch account:
To begin with, you should navigate the Parimatch Ghana site and log in to your account.


Then, you need to select your personal account settings menu located in the top right-hand corner of the home page.
Moreover, you should select the ''Withdraw'' option from the drop-down menu.
Next, you need to select the desired Parimatch withdrawal method. At present, the operator features a bank transfer as a possible withdrawal method.
Furthermore, you have to indicate the amount you wish to withdraw. It is important to point out that the minimum withdrawal amount is 5 GHS. Nonetheless, note that the preferred withdrawal option may have a different limit from the bookmaker's.
Finally, you should follow the on-screen instructions to complete the transaction. If the withdrawal is successful, you will get a confirmation message shortly.
However, it is worth noting that sometimes members fail to make a withdrawal. This can happen for multiple reasons.
For example, you may have an active bonus that you need to wager before you can withdraw funds.
Another possibility is that your account needs to be verified. To do so, you will need to provide some personal documentation, such as an ID or password.
Be as it may, you can contact the bookie's customer service team if you can't withdraw funds, and they will explain the issue.
Parimatch Withdrawal Methods in Ghana
According to this Parimatch review, you can only make withdrawals via bank transfers at this betting website. Moreover, you can also find this payment method among Parimatch deposit options.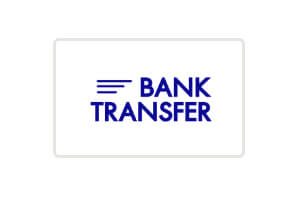 As for the required withdrawal time, the operator should process your withdrawal request within 24 hours.
If you happen to wait for more than that, feel free to contact the Parimatch customer support team. However, it can take up to three business days for funds to appear in your bank account.
Lastly, the bookie allows minimum withdrawals of 5 GHS. On the other hand, the maximum withdrawal limit for punters in Ghana is 10,000 GHS per month.
Although the bookie doesn't attract additional charges, the chosen bank may charge a fee to customers. Therefore, it's best to get familiar with the rules of your card issuer.
Parimatch Withdrawal Methods FAQs
Finally, you can find answers to some of the most commonly asked questions regarding Parimatch withdrawal methods for punters in Ghana:
Is it safe to withdraw money on Parimatch?
Yes, this sportsbook is licensed and regulated by the Gaming Commission of Ghana (GCG). That also means this operator uses advanced security measures to protect customers' personal information and financial data. Therefore, it is entirely safe to make withdrawals on this platform.
What is the withdrawal limit on Parimatch Ghana?
The minimum amount you can withdraw from your Parimatch account is 5 GHS per transaction. On the other hand, the maximum withdrawal limit is 10,000 GHS a month. 
Why is my Parimatch withdrawal not reflecting?
The time necessary for processing the withdrawal request depends on the chosen Parimatch withdrawal method. If your request hasn't been confirmed in less than 24 hours, you can contact the Parimatch customer support team. However, it can take up to 72 hours for the funds to reflect in your betting account.