Betting in Kenya has been made effortless, thanks to Betway. Here is a Betway review guide that will help you understand how to use the Betway sign up code to register and wager on the sportsbook successfully.
About Betway Kenya
This site is an international betting platform that has expanded into the African market, one of which is Kenya. The sportsbook entered the Kenyan betting market in 2015 and has been providing customers with excellent betting services since then.
Customers have access to various sports games, including virtual and casino games. As a result, bettors have several games at their disposal to wager.
Is Betway Legal in Kenya?
Yes, it is legal in Kenya. The betting platform is licensed and regulated by the Betting Control and Licensing Board (BCLB) of Kenya.
So all online transactions are protected, and bettors can place their bets safely and securely at any time.
---
---
Betway Welcome Bonus Review
There are several benefits of signing up for an account on this site, and the first of them is the welcome bonus offer. Betway offers new customers a bonus to compensate them for signing up on the platform.
New customers have access to a 50% first deposit offer. The bonus will be in the form of free bets, i.e., you can wager on the website for free for your first few bets.
Thus, if you are new to betting, the bonus will allow you to explore the website and learn more about how betting works.
However, terms and conditions apply to the bonus. So, it would be best if you were on the lookout to understand how to use the welcome bonus fully. On a scale of 1-5, the Betway Kenya welcome bonus will rate 3 /5.
This is because when compared to the welcome bonus offered by other sportsbooks, this one is a bit behind.
Other Promotions
Apart from the 50% first deposit bonus for new customers, the sportsbook offers other promotions. The exciting thing about these promotions is that both new and existing customers have access.
In addition, the betting platform usually makes other promotions available based on the type of competition ongoing.
So, it is recommended to be on the lookout for the available promotions on the website to take advantage of all the offers the website has for you.
Betway Sports Betting Review
The site offers a variety of sports to players, thanks to being an international betting platform. These sports range from local games to international games, allowing bettors to have an array of promotions to select from.
In this section of this Betway Kenya review, you will find a breakdown of the sports betting section. This includes the sports available on the website, the odds, esports, types of bets, and some other features of the sports betting section.

Odds
Odds make betting possible, and it is vital to know how they work. Betway produces one of the most competitive odds in the Kenyan betting market.
It is essential to wager with a website with the best odds because it allows bettors to get the best value.
The site presents odds in different formats, allowing bettors to choose whichever is convenient.
The odds available on the website are in decimal format by default. However, you can change it to the fractional format if you are more familiar with it.

Sports Betting
Several sports are available, including Soccer, Tennis, Basketball, Ice Hockey, Handball, Table Tennis, MMA, Golf, and Volleyball.
You can also wager on Boxing, Rugby, Cricket, Formula 1, Cycling, Esports, Darts, Field Hockey, Waterpolo, and Futsal.
Other sports available include Badminton, Beach Volley, Baseball, Motorsport, American Football, Snooker, Biathlon, and others.
In addition, bettors have access to several competitions for each of these sports, including the Champions League, Premier League, Kenyan Premier League, NBA, Wimbledon, and others.
As a result, there are hundreds of competitions available on the platform for bettors to wager.

Esports
If you are more interested in playing esports games, you also have a place on Betway.
The betting platform has a series of esports games, including League of Legends, Counter-Strike, StarCraft, COD, Rainbow Six, King of Glory, and Overwatch.
Each of these categories of esports games has different competitions under it. As a result, there are hundreds of possible ways to wager on them.
Betway provides the best esports platform for bettors in Kenya, and this is one of its outstanding features.
Types of Bets
Different types of bets are available when wagering on sports games. Usually, players pay too much focus on the 1X2 market, but there are more betting markets than that.
Apart from the Match Result bets, you can also wager on the Over/Under market, Correct Score, Game Handicap, and Set Handicap.
Other betting markets include Any Set to Nil, Odd/Even Games, Player 2 to Win a Set, Player 1 to Win a Set, Double Result (1st Set/Match), and others.
As a result, a punter has up to a thousand ways to wager on the platform, considering the number of competitions available under each sport. You are spoilt for options on this platform.
Unfortunately, no events are available at this point. Please check back later.
Odds are subject to change. Last updated
June 7, 2023 4:46 am
.
Betway Casino Review
You may want to ask what if you are more of a casino fan. The good news is that the betting platform also allows betting on casino games.
Betway has a different section for the casino where you can play a series of games. Most of the games in this section are categorized under slots, tables, and progressives.
Here is a breakdown of the categories of games available in the section.

Featured
There is a section on the casino section called the "Featured" section. Here, you can wager on almost 30 games. You will find games like Mega Diamonds Jackpot, Mask of Amun, Wild Jokers, Coins of Fire, Clover Rainbow, and others.
Slots
If you love playing slot games, you are spoilt for options because there are hundreds of slots available on Betway.
The games include Dragon's Cache, Bomb Runner, Jester Wheel, 777 Surge, Golden Elixir, Fiona's Fortune, Magical Reels, and several others.
Tables
The table games available on the platform are also all interesting.
If you love table games, you can wager on Blackjack, Roulette, Turbo Auto Roulette, Baccarat, Solitaire, Vegas Downtown Gold Series, All Aces Poker, Vegas Strips, Drago Tiger, and several others. There are up to 50 table games in this section.
Variety
Another category you can explore in the casino section is the "Variety" section.
There are hundreds of options here, including Banana Split, Cheeky Fruits, Wild Herd, Match Day, Jackpots Soccer Striker, Horseshoe Scratch, and others.
Progressives
There are close to 20 progressive games in the casino section, giving you various options.
Some of these games include Mega Moolah, Atlantean Treasures, Juicy Joker, African Legends, Book of Atem, Fortunium Goldm Treasure Nile, and others.
Apart from the categories listed above, there are also categories such as Low Data, Med Data, and High Data. Each of these categories has various games bettors can explore in the betting market.
Betway Payment Methods
Before a sportsbook can allow you to wager, you need to deposit funds into your betting account. Also, you can only claim your winnings by withdrawing them from your account.
Thus, you will always need payment methods to help you deposit and withdraw successfully.
Betway has various payment methods that ensure customers can deposit and withdraw seamlessly.
You can use your Debit Card, Credit Card, Airtel Money, and Lipa na M-pesa Safaricom for the deposit methods. The processes are straightforward, and you can complete them within a few minutes.
The withdrawal process is also very straightforward. Provided you don't have a problem with your network provider or bank; you will be done quickly. On a scale of 1-5, the payment methods will have a rating of 4 /5.
Betway Mobile Review
There is nothing better than betting at a go. Betting from anywhere at any time gives you a different feel, and Betway has made that possible.
Instead of wagering from your desktop, you can wager from your mobile device anywhere.
Accessing the website on your mobile device is the same as on your desktop. All you have to do is to enter the URL of the website in your favourite browser, and you can wager successfully.
However, the operator has taken the mobile experience to a different level with the provision of a mobile application. The app is available for both Android and iOS devices, giving you the best user experience.
The mobile app offers a more personalised experience with live betting and live streaming features. Furthermore, you can deposit and withdraw even more seamlessly and use the cash-out feature available on the website.
In addition, the mobile app allows you to use the push notification feature, where you will be notified of the progress of your bets. With the push notification feature, you can also get the latest promotions from the website.


Betway Registration Review
The process of registering for an account is quite effortless. Visit the homepage of the website and navigate to the top right-hand corner, where you will click the "Sign Up" icon.
Fill out the form that pops up with your details to complete the registration process.
Betway Live Betting/Live Streaming Review
Imagine that you still have a chance to wager on your favorite team after forgetting to wager before the team started playing. This is how live betting works.
With the live betting option, you can wager on games as they happen. This removes the problem of forgetting to wager, ensuring you can still bet as you wish.
In addition, some players prefer to wager on live betting games than the pre-match games.
This could sometimes be because they can be sure which player is starting and can make the best possible predictions. Furthermore, bettors can wager on live games at any time, depending on if the games are available.
There is also the cash-out option on live betting, where you can cut your loss or claim your winnings.
The website will give you a part of your potential returns if the game is going your way or a part of your stake if it is going the other way around.
However, when wagering on live betting games, you must have in mind that the odds change as the game proceeds.
This would happen when a goal is scored, or a key player has to be substituted due to injury. It could also be due to red cards.
Live Streaming
In addition to the live betting option, Betway has a live streaming option for bettors to watch live games as they unfold. With this feature, you can watch your favourite team or player from the betting platform as long as you hold an account with Betway.
However, the live streaming option is only available for selected games.
Also, for games where live streaming is not possible, the betting platform presents a graphical representation where you can follow up on the process of the game.
You will also see an updated statistics table to help you make the best betting decisions.
Betway Customer Service Review
If you ever get into any challenge while using the Betway website, the betting platform provides a means to solve it.
It has a customer service section where you can contact customer support representatives to help you solve your issues.
The first method is to check the "How To" section, where you can find answers to almost all the questions you might have concerning the website. However, if you can't find a solution to your issues, then you can proceed to reach out to customer service.
There are different methods to contact Betway customer service. You can contact the customer support representatives through a Contact Form, Live Chat, Standard Rate Call (+254205152400), and Email ([email protected]).
You can also reach out to them on the betting platform's social media handles, including WhatsApp (+254777142400), Facebook (/BetwayKenya), and Twitter (@Betway_KE).
Customer support representatives are available round the clock, and you can be sure of getting swift replies to your queries.
Conclusion
This Betway review found that this site is obviously one of the world's leading sportsbooks, and there is no doubt that it has gained a lot of ground in Kenya.
The website provides some of the best features for bettors to wager, including the welcome bonus offer that allows them to get a 50% welcome bonus.
Furthermore, the website has various sports and esports games, and the casino section is second to none. You can wager on the betting platform on as many as a thousand outcomes.
Although there could still be a place for improvement, the betting platform is good for new and professional punters.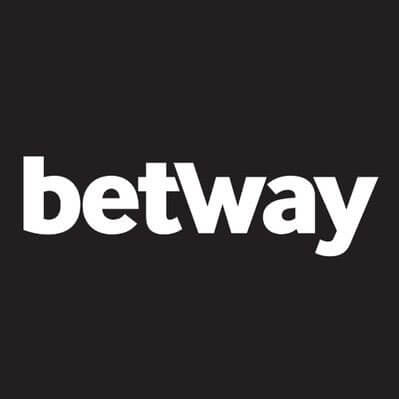 Betway Review Kenya FAQs
Betway provides one of the best betting services for bettors in Kenya, as you can see in this review. Here are some frequently asked questions at the end of this Betway Kenya review that you can find helpful.
Where is Betway legal?
Betway is legal in many countries worldwide. It is also legal in Kenya and other African countries like Nigeria, Ghana, South Africa, Tanzania, Zambia, and others.
How to bet at Betway Kenya?
Visit the website and log in to your account. Then fund your account and select your picks from the sports betting section. After that, submit your bets and wait for the outcome.
How to get free bets on Betway?
Betway gives its new customers a 50% welcome bonus in free bets, which allows them to explore the website. All you need to get the free bet is to meet the requirements of the bonus.
What are Betway loyalty points?
If you regularly wager on Betway, the betting platform will grant you extra bets. It is usually done every month.