10bet is a sportsbook licensed and regulated to operate in South Africa by Mpumalanga Economic Regulator. To try betting at the sportsbook, you need to complete your 10bet registration first.
Get 100% up to R3,000 Games Bonus, 50% up to R500 Sports Free Bet and 50 Free Spins on Queen of Fire

18+. Players must make a minimum deposit of R50. 1Voucher excluded. Players need to roll over their deposit amount 1 (one) time on games bets or settled sports bets on odds of at least 1.50 to unlock all three bonuses. The Sports Free Bet is equal to 50% of your deposit amount. The maximum Sports Free Bet amount that can be received by a player is R500. General 10bet Terms and Conditions apply.

Full T&Cs

Live betting
Jackpot bonuses
User-friendly Android app
---
---
10bet Registration South Africa: Step-by-Step Guide
10bet is a sportsbook that has been in the business for a while, since the early 2000s, actually. And having so much experience in the industry, the sportsbook has been very successful in making punters feel safe.
The sportsbook also has managed to offer a diverse range of features in terms of sports betting. And to get access to those features, punters just have to complete the 10bet sign up.
First, launch the 10bet website and click on the "Join now" button for the registration form to pop up. You need to enter some information here.
Create a username and password. Then enter your phone number and email. You also have to verify your age and agree to the Terms and Conditions before hitting continue.
Afterward, you'll have to solve a puzzle similar to a CAPTCHA to verify that you are human.
Lastly, just enter the verification code that you will receive from the sportsbook to your registered phone number.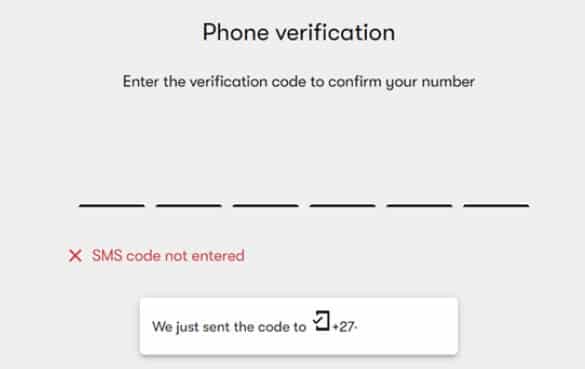 The Terms and Conditions are attached to the registration form. And we recommend that you read them thoroughly before creating your account. We'll also be describing a few of the most important terms in a later section of our guide.
Once you complete your registration, you will also have to verify your account before you can withdraw funds from your account. We'll also be detailing the process by which you can complete your registration in the next section.
10bet Registration via App
10bet has a great mobile app, which is very convenient for punters. The app is available for all Android devices. Unfortunately, there isn't an iOS version of the app. But there is a possibility that it is still in development.
You can complete your 10bet sign up using the mobile app just as easily as the website, and it only takes a few moments. Although, you would have to download the app first. You can do so directly from the 10bet website using the download link.
After you download the app, you need to alter some privacy settings on your phone to allow the app to be installed. And then, you can simply register using the same procedure. We'll still list the steps for convenience.
First, launch the 10bet app and click on the "Join Now" button below the "Login" button.
Once the registration form appears, enter the necessary details. This includes your name, phone number, email address, and a few other details.
Complete the puzzle which acts as a captcha for the page.
You also need to agree to the Terms and Conditions and verify your age. This is done by ticking the box below the registration form.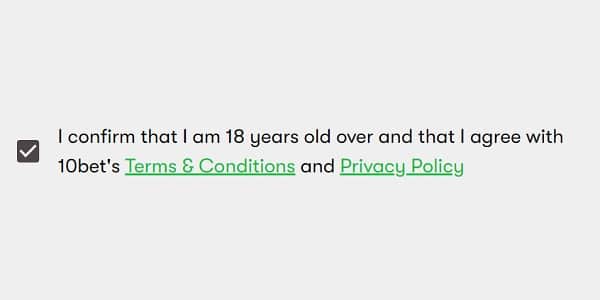 During registration, you'll have to create a username and password as well. And once you do so, you can use these same credentials to log in to your account afterward. The 10bet login button can be found next to the registration button.
You still have to complete your 10bet verification regardless of which platform you use for registration. The mobile app is more convenient since it allows punters to access every feature sitting anywhere.
And it also loads much faster since it is optimized for mobile users.
How to Verify a 10bet Account?
10bet requires FICA verification of your documents before you can withdraw any of your winnings. If you don't already know, FICA verification is mandated by most governments in South Africa.
That means most sportsbooks will require you to complete your verification before allowing you to withdraw any funds. The documents that you need for verification include your Smart Card or Driver's License. You need to send a copy of both sides. Also, you can use your passport.
You also need to provide a bank statement or some other kind of proof of income. FICA requirements also sometimes include proof of residence, but this does not appear to be essential for 10bet.
To complete your FICA verification, you need first to register your account. And then, go to the profile tab on the homepage. There, you'll find a tab named "Account Verification."
There will be a drop-down menu where you'll have to click on "Document Type" and then submit the necessary documents. From there, click on the Upload button and send images of the documents that the sportsbook asks for.
Alternatively, you can also send the necessary documents via email. Just take pictures of your documents and convert them to one of the accepted file formats. Then compile them and send them to the email address [email protected].
After you complete your verification, you can make withdrawals from your account using any of the accepted methods. There are withdrawal limits that you need to maintain, and you should be able to find these on the official 10bet website.
10bet Registration Bonus
The 10bet sign-up offer presents an enticing opportunity for new players. This offer includes a Games Bonus of 100% up to R3,000, a Sports Free Bet of 50% up to R500, and an exciting 50 Free Spins on Queen of Fire. This is all accessible upon your first deposit of at least R50.
To fully unlock all three bonuses, you're required to roll over your deposit amount just once. This can be achieved through games bets or settled sports bets, provided that the odds are a minimum of 1.50. It's worth noting that the Sports Free Bet is equivalent to 50% of your deposit amount, with the maximum limit set at R500.
1Voucher is not applicable for this promotion. Prior to proceeding, do ensure to thoroughly read the general 10bet Terms and Conditions available on their official website.
Also, keep in mind that using a 10bet bonus code to collect this promotion might be necessary.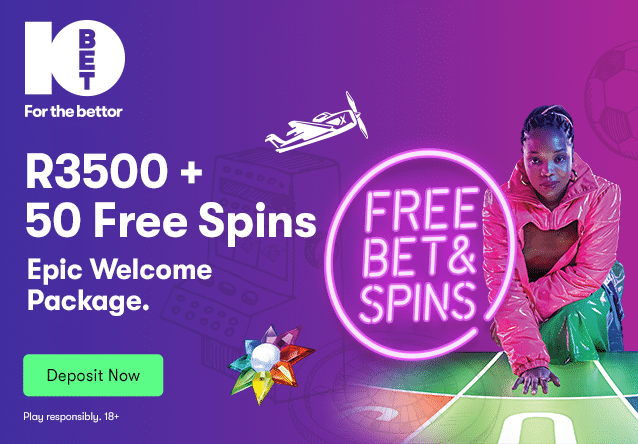 What are 10bet Registration Requirements?
There are a few requirements that you need to meet before you can complete your 10bet sign up. These are the essential Terms and Conditions that we mentioned earlier.
The very first requirement is that you need to be at least 18 years old. In South Africa, you need to be 18 years old to have an account, as that is the legal age to participate in gambling activities.
You need to read and accept the Terms and Conditions of the sportsbook during registration. And once you agree, you will be bound to follow these terms. And this includes providing the necessary FICA documentation to verify your account.
The sportsbook is currently only licensed to operate in South Africa. So, the account will be suspended immediately if any punter is found registered from outside that region.
You cannot use a VPN or other proxy software to access the account from outside of South Africa. You can only have one registered account, and you must keep your account details updated at all times.
FAQs
We're going to conclude our 10bet review of the registration process with a short FAQ section. These should answer any immediate queries that you might have regarding the registration and the sportsbook itself.
Do I need a bonus code to register at 10bet?
No, you do not need a bonus code to register in the online sportsbook. The registration process only requires you to fill out some personal information such as your name, phone number, and email address. If you have a bonus code, you should be able to find it in the relevant field when claiming the bonus. Promotions can be found on a separate tab on the website homepage.

How long does it take to open an account at 10bet?
It only takes a few minutes to open an account on 10bet. Once you complete your registration, you can have access to all the features and sports betting options.
To create an account, all you need to do is enter some information, such as your name, phone number, and email address.
How to upload FICA on 10bet?
FICA documents include papers such as your South African ID or Passport. You can submit these documents online or by sending the sportsbook an email. After you complete your registration, you can go to the "My Accounts" tab and click on "Verification" to submit your FICA documents.
Most South African sportsbooks require FICA verification since the government mandates it. The purpose of this is to protect both the customers and the sportsbook.
How to register at 10bet using the mobile app?
The process for your registration is the same on the mobile app as on the website. You need to click on the "Join now" button and fill out the registration form.