Making a YesPlay withdrawal is quick and easy, and you can use the steps outlined in this guide to get your funds. Read on to find out about the different withdrawal methods available at this online betting site. Don't hesitate to enjoy the Yesplay Welcome Bonus as well!
---
---
The YesPlay Withdrawal Methods
Firstly, this guide shows you all the different YesPlay withdrawal options currently. At present, bettors only have a few choices when sending withdrawal funds from an account to a banking account. This is different to the Yesply deposit methods, where you have more selections on sending funds. If you wish to find more information about Yesplay, we've gone through a Yesplay review for you.
You can find the list of some of the withdrawal methods below.
Credit and debit cards
EFT
FNB eWallet
OTT Voucher
Celbux
1Voucher App
ATM withdrawal
Through EFT, bettors can set up a transfer to their chosen bank account and withdraw to their chosen option. This is similar to credit and debit cards and the FNB ewallet as these are linked to your bank account.
However, ATM withdrawals and voucher withdrawal options are slightly different. Here you are sent a voucher and PIN number, which you enter at your nearest Standard Bank ATM.
Furthermore, you can claim your withdrawal over the counter at convenience stores like Rhino, Game, Pick 'n Play and Spar.
How to Withdraw Money on YesPlay
In this section, you can find detailed instructions on how to make a YesPlay withdrawal. Be aware that the withdrawal steps can be longer compared to using YesPlay deposit methods.
Here you will find the steps needed to complete the process of withdrawing funds. From heading to the bookmaker's homepage to completing a transaction, you can find every withdrawal feature here. However, a short list is provided below to give you an overview of the steps.
Login.
Select wallet.
Click withdrawal.
Choose a method.
Confirm details.
Complete the transaction.
Currently, you can send money from your account straight to your preferred account after betting on sports, casino or Lucky Numbers. As soon as funds have cleared from a successful wager or YesPlay prediction, then you can withdraw money from your account.
However, be aware that each process time will vary depending on the method that you choose. Although, in most cases, the withdrawal time is very quick, and the funds arrive in your account within three business days.
Also, fees can apply in some instances, like when you enter incorrect details and confirm a transaction. If you need to make a withdrawal using one of the YesPlay options above, follow our how-to guide below for all the necessary details.
Login to Account
First, you will need to log in to your YesPlay betting account to get started. To complete this step, simply head to the bookmaker's homepage or the YesPlay app. Then click the sign-in button in the top right corner of the page.
Once you click the sign-in button, you will need to enter your personal login details that you set during registration. This should be your phone number and password combination.
However, if you do not already have a profile with this provider, you will need to create one via the sign-up process. To register with the brand, head to the homepage, click sign up and enter your personal details required.
Head to Wallet and Withdrawal
Second, once you have successfully logged into your account, you will see a section that says wallet. Click this to proceed.
Next, you will see both YesPlay deposit methods and a withdrawal tab available. To move funds from your account, you will select withdrawal. However, if you are a new player and looking to use one of the YesPlay deposit methods, click deposit instead.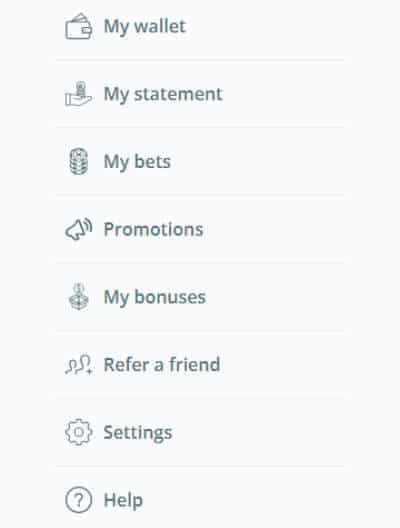 Select Method
Then, once the "My Wallet" page loads and displays the different withdrawal options, you can select your preferred method. All of the available options will be displayed in the middle of the screen.
Also, your available balance to withdraw will show at the top of this page to show how much you can take from your account.
After browsing the available options, choose your preferred method from the list. Then when you select your mode of withdrawal, you will be prompted to complete further steps.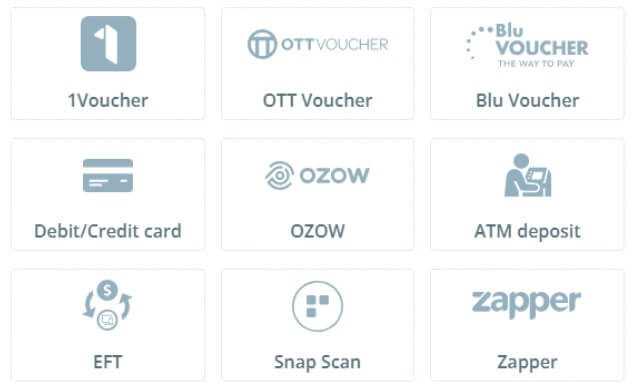 Provide Details
However, the details you provide and the following steps depend on the method you choose. For instance, for some options, you will be redirected to a new screen where you provide passcodes or additional safety information.
This is the case for withdrawal options like credit and debit cards and FNB ewallet. Ultimately, these steps are to ensure a safe transaction of your money from your YesPlay betting account to your bank.
However, some methods require fewer steps to complete. For example, if you use a 1 Voucher App withdrawal, the steps are quicker if you have an existing account that you linked to your YesPlay profile.
Furthermore, before you proceed with the next step, ensure all of your banking details are completely correct. The brand can charge an R120 YesPlay process fee to reverse any incorrect transactions or payments to a player.
Usually, a quick check to ensure all information is correct can help the YesPlay YesPlay time it takes to process a withdrawal.
Enter Amount
Then, once you have completed the banking details and checked they are accurate, you can enter the amount to withdraw. A box will appear that prompts you to enter your preferred amount to take from your betting account.
However, ensure you have enough funds to complete your select withdrawal amount otherwise, the transaction could be declined. Also, be aware of the withdrawal limits.
Confirm and Complete
Lastly, when you have entered your selected amount to withdraw, review your payment details, and the amount and confirm.
Be aware that once a withdrawal request has been processed, it is final. The provider can charge reversal fees for incorrect details or inaccurate information provided during the YesPlay betting withdrawal process.
FAQ
To conclude this withdrawal process overview for new and existing customers, answers are provided to some of the most common questions.
Is YesPlay legit?
Yes, this online betting site is fully licensed and legal in South Africa. The brand has a valid licence from the Western Cape Gambling and Racing Board. Therefore, it can safely and securely accept bettors and provide security for transactions.
How to withdraw money from YesPlay?
Use the step-by-step guide above to fully complete a withdrawal from this bookmaker. At present, you can only withdraw from YesPlay if you have a positive balance in your account. If you have any Yesplay deposit problems or withdrawal problems, you can contact customer support.
How long does YesPlay withdrawal take?
Generally, the standard YesPlay time for a withdrawal to complete is one to three business days. However, this can be sooner or longer. Sometimes the bookmaker's team has to complete checks and verification. If this is the case, the whole YesPlay YesPlay process can take longer.
How to reverse YesPlay?
Occasionally, bettors enter incorrect information or provide the wrong details when making a withdrawal request. Unfortunately, once you confirm a transaction, it will start to process immediately.
However, you can reverse this by contacting the bookmaker's customer service team straight away. When they reverse the transaction, an R120 charge will be placed on your bank account.