If you are new to YesPlay and haven't made your YesPlay first deposit yet, this guide will help you with it. YesPlay is one of the trusted bookies in South Africa today, and many bettors are turning to this site.
YesPlay has a rich SA sportsbook, but none of that will matter if players can't easily make a deposit or YesPlay withdrawal. In this article, you will learn how to complete your YesPlay deposit in very simple steps. If you want to learn more about Yesplay itself, don't hesitate to check our complete Yesplay Review.
---
---
The Yesplay Deposit Process – How to Deposit on YesPlay?
You can make payments directly on the bookmaker's site on your PC or mobile device. YesPlay offers players multiple options for making deposits. For instance, you can deposit money via the usual MasterCard and Visa.
The bookie also accepts payment vouchers and even conventional bank deposit methods. Regardless of the payment method you choose, you'll be able to access their gambling products once you've made your deposit.
Here are the simple steps to follow when making a YesPlay deposit:
Log in to YesPlay.
Go to DEPOSIT.
Choose your preferred payment method.
Enter the deposit amount and YesPlay banking details.
Complete your YesPlay deposit.
Step 1: Log in to YesPlay
After you sign up with YesPlay, ensure you take note of your login details. You'll need to enter your phone number and password to gain access to your account.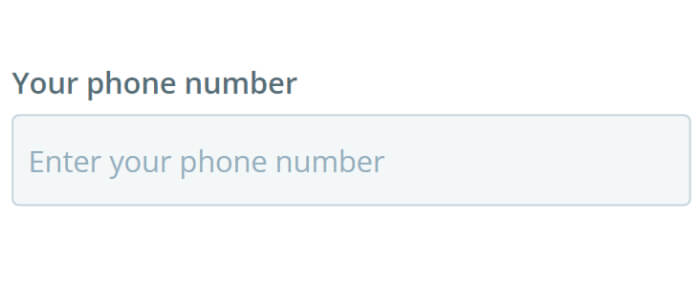 Step 2: Go to Deposit
Find the "Deposit" button on the upper right corner of the homepage. Tap on it to make begin your YesPlay deposit. Please note that YesPlay has a minimum and maximum deposit like most bookies. When you tap on the deposit option, it will take you to the deposit page.

Step 3: Choose Your Preferred Payment Method
While making your deposit, you will be required to choose your deposit method. YesPlay accepts payments from 1Voucher, OTT Voucher, Debit/Credit cards, Ozow, ATM deposits, EFT, and many others.
You'll have multiple options to choose from on their site. In addition to these options, bettors can deposit money via FNB and Capitec.
Step 4: Enter Deposit Amount
As mentioned earlier, there's a minimum deposit of YesPlay. You can't deposit below R20 on the sports betting site. However, you can deposit more than this amount in your betting account.
When you choose your preferred option, follow the prompts to complete your payment. You'll be asked to enter your unique PIN or OTP code, depending on the option you choose.
Step 5: Submit Your YesPlay Deposit Request
After entering all the security details to confirm your payment, you can submit the deposit. Immediately after you complete the payment, your deposit should reflect in your betting account. You'll see your balance on the deposit page.
YesPlay Voucher
YesPlay accepts Voucher payments from several companies. As such, you can deposit money without a bank account. It is easy to use the YesPlay voucher payments. You will only need to enter the voucher PIN to top up your account.

Where to Buy YesPlay Vouchers
If you're wondering where to get vouchers for YesPlay, it's easy. Voucher payments are quite popular, and you'll find them at almost every retail shop in the country. So, you don't need to go very far to purchase a YesPlay voucher. You can always find them near you, which makes it very convenient.
There are four major vouchers accepted by YesPlay. They include:
OTT Voucher
1Voucher
Acoin Voucher
YesPlay OTT Voucher
You can buy the YesPlay OTT Voucher at locations like Just Right Communications, Rhino, Makro, Cambridge Food, Builders Warehouse, Boxer, GloCell, PAV Telecoms, Cellair, A2 Pay, R&A Cellular, Caltex Fresh Stop, and Kazang Connect. Also, you can purchase OTT Vouchers for YesPlay online.
1Voucher
For 1Voucher, it can be purchased at retail stores like ShopRite, Flash Shops, Checkers, Usave, Ackerman's, OK stores, PEP stores, and House &Homes. You can also buy the vouchers on their website.
Blu Voucher
Also, the Blu Voucher is available at locations like Caltex Fresh Stop, Global, Total, Shell, GloCell, Sasol x Boxer, Spar, Ticket Pro, Kazang Connect, Spar, and Clicks.
YesPlay Kazang Voucher
Players can buy this YesPlay voucher at any Kazang vendor outlet or from sellers with the Kazang sign.
How to Top Up With YesPlay Vouchers
Here's how to make payments on YesPlay using any of the voucher payment options.
Step 1: Purchase a YesPlay Voucher
Buy a voucher from any of the outlets we've mentioned above.
Step 2: Log in to YesPlay
Sign in to your betting account to make your deposit.
Step 3: Click on Deposit
Navigate to the upper right corner of the page and tap the deposit button. It will take you to the deposit page on the bookmaker's site or on the YesPlay app.
Step 4: Select the Voucher
Choose the voucher option on the page. You can select any one of the four options depending on which voucher you have purchased (1Voucher, OTT Voucher, Blu Voucher or Kazang).
Step 5: Enter the Voucher PIN
Enter the PIN on the voucher you bought correctly in the box you see. After that, you click on "Add deposit funds" to complete your payment. Your deposit will be credited and will reflect in your account balance.
Conclusion
YesPlay offers a seamless way for their customers to make deposits. If you're new to the site, following this guide will help you with your deposit. One of the perks of betting on YesPlay is the availability of multiple payment options and making a YesPlay prediction.
Regardless of the payment method you choose, all deposits on YesPlay are instant. If you experience any delays, feel free to check with their customer support team. They'll help you resolve the payment issue immediately.
FAQ
Is YesPlay legit?
YesPlay is a legit gambling site in South Africa. They are registered and have a gambling license in the country. As such, it is safe to use their online betting site.
What's the minimum amount I can deposit?
You can make a minimum deposit of R20. However, it depends on the payment method you choose. For instance, Ozow doesn't accept payments of less than R50.
How long does it take for a deposit to reflect on my account?
Usually, deposits on YesPlay are credited immediately. There are no delays when making payments on the site, regardless of your payment method.
How do I deposit with FNB?
You can deposit money with your FNB account either by EFT or ATM deposits.
How do I deposit with Capitec?
Players on YesPlay can deposit money using EFT or ATM deposits with their Capitec account.
How do I deposit with Snapscan?
You will need to enter the deposit amount, and then the system will generate the SnapScan barcode.
How do I deposit with Debit or Credit?
YesPlay accepts deposits with MasterCard and Visa. Enter your card details, and confirm your payment with your secure PIN and OTP code.
What is the maximum deposit on YesPlay?
The maximum deposit depends on the payment method you use.
Why can't I deposit on YesPlay?
If you're unable to deposit money into your YesPlay account, it is possible your account isn't verified. Ensure you provide your South African ID in order to make deposits.